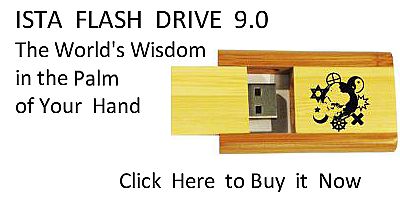 Sacred Texts
Hinduism
Index
Sanskrit
Rig-Veda, Book 10 Index
Previous
Next
---
Buy this Book at Amazon.com
---
Rig Veda, tr. by Ralph T.H. Griffith, [1896], at sacred-texts.com
---
HYMN XXXIV. Dice, Etc.
1. SPRUNG from tall trees on windy heights, these rollers transport me as they turn upon the table.
Dearer to me the die that never slumbers than the deep draught of Mujavan's own Soma.
2 She never vexed me nor was angry with me, but to my friends and me was ever gracious.
For the die's sake, whose single point is final, mine own devoted wife I alienated.
3 My wife holds me aloof, her mother hates me: the wretched man finds none to give him comfort.
As of a costly horse grown old and feeble, I find not any profit of the gamester.
4 Others caress the wife of him whose riches the die hath coveted, that rapid courser:
Of him speak father, mother, brothers saying, We know him not: bind him and take him with you.
5 When I resolve to play with these no longer, my friends depart from me and leave me lonely.
When the brown dice, thrown on the board, have rattled, like a fond girl I seek the place of meeting.
6 The gamester seeks the gambling-house, and wonders, his body all afire, Shall I be lucky?
Still do the dice extend his eager longing, staking his gains against his adversary.
7 Dice, verily, are armed with goads and driving-hooks, deceiving and tormenting, causing grievous woe.
They give frail gifts and then destroy the man who wins, thickly anointed with the player's fairest good.
8 Merrily sports their troop, the three-and-fifty, like Savitar the God whose ways are faithful.
They bend not even to the mighty's anger: the King himself pays homage and reveres them.
9 Downward they roll, and then spring quickly upward, and, handless, force the man with hands to serve them.
Cast on the board, like lumps of magic charcoal, though cold themselves they burn the heart to ashes.
10 The gambler's wife is left forlorn and wretched: the mother mourns the son who wanders homeless.
In constant fear, in debt, and seeking riches, he goes by night unto the home of others.
11 Sad is the gambler when he sees a matron, another's wife, and his well-ordered dwelling.
He yokes the brown steeds in the early morning, and when the fire is cold sinks down an outcast.
12 To the great captain of your mighty army, who hath become the host's imperial leader,
To him I show my ten extended fingers: I speak the truth. No wealth am I withholding.
13 Play not with dice: no, cultivate thy corn-land. Enjoy the gain, and deem that wealth sufficient.
There are thy cattle there thy wife, O gambler. So this good Savitar himself hath told me.
14 Make me your friend: show us some little mercy. Assail us not with your terrific fierceness.
Appeased be your malignity and anger, and let the brown dice snare some other captive.
---
Next: HYMN XXXV. Viśvedevas.