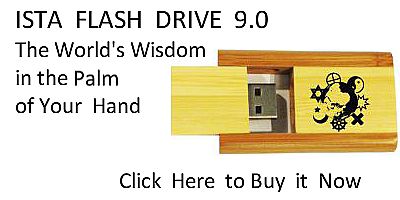 Sacred Texts
Africa
Index
Previous
Next
---
Chapter 47
THE AFRICAN QUESTION
The African Question is this, The Continent of Africa Proper is a National Woman.
She is that Rich National Woman that has Charmed the Men of Nations to Lie With Her.
AND AFTER A TIME WHEN THEY ALL HAVE LIVED AND COHABITED WITH HER THEY ALL BROKE HER DOWN & LEAVE HER & PERSECUTE HER.
That is just how all Nations manage to SOKE through the AFRICAN WOMANHOOD of Prosperity.
She had too much Sympathy for the perishing Nations, whose Lives are Riotously Lived until this day.
SLAVE TRADERS WENT INTO AFRICA AND DAMAGED her Seeds, beyond any EARTHLY CURE.
BECAUSE SHE HAD TOO MUCH SYMPATHY FOR WILFULL IDLERS of Various Nations. SO THEY WENT INTO HER AND ROBBED her Lands, Money, and took her seeds, to be slaves.
That to-day she and her children have no Power in Her own Land, nor ABROAD.
AFRICAN CIVILIZATION.
All the African is to do now, Build a New.
Get out a New Dictionary & a New Bible & a New Board of Education, & a New Money Mint.
AND THE NEW OUTFIT SHALL BE CALLED BLACK SUPREMACY.
Signed by His & Her Majesty Queen Lula May Fitz Balintine Pettersburgh HEAD OF THIS WORLD.
---
Next: Chapter 47 a. Atlas Survayor