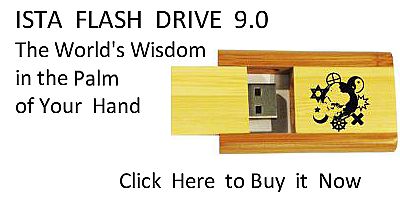 Sacred Texts
Shinto
Buddhism
Index
Previous
Next
---
TANIKŌ
(THE VALLEY-HURLING)
PART I
By ZENCHIKU
PERSONS
A TEACHER.
A YOUNG BOY.
THE BOY'S MOTHER.
LEADER OF THE PILGRIMS.
PILGRIMS.
CHORUS.
TEACHER.
I am a teacher. I keep a school at one of the temples in the City. I have a pupil whose father is dead; he has only his mother to look after him. Now I will go and say good-bye to them, for I am soon starting on a journey to the mountains. (He knocks at the door of the house.) May I come in?
BOY.
Who is it? Why, it is the Master who has come out to see us!
TEACHER.
Why is it so long since you came to my classes at the temple?
BOY.
I have not been able to come because my mother has been ill.
TEACHER.
I bad no idea of that. Please tell her at once that I am here.
BOY (calling into the house).
Mother, the Master is here.
MOTHER.
Ask him to come in.
BOY.
Please come in here.
TEACHER.
It is a long time since I was here. Your son says you have been ill. Are you better now?
MOTHER.
Do not worry about my illness. It is of no consequence.
TEACHER.
I am glad to hear it. I have come to say good-bye, for I am soon starting on a ritual mountain-climbing.
MOTHER.
A mountain-climbing? Yes, indeed; I have heard that it is a dangerous ritual. Shall you take my child with you?
TEACHER.
It is not a journey that a young child could make.
MOTHER.
Well,--I hope you will come back safely.
TEACHER.
I must go now.
BOY.
I have something to say.
TEACHER.
What is it?
BOY.
I will go with you to the mountains.
TEACHER.
No, no. As I said to your mother, we are going on a difficult and dangerous excursion. You could not possibly come with us. Besides, how could you leave your mother when she is not well? Stay here. It is in every way impossible that you should go with us.
BOY.
Because my mother is ill I will go with you to pray for her.
TEACHER.
I must speak to your mother again. (He goes back into the inner room.) I have come back,--your son says he is going to come with us. I told him he could not leave you when you were ill and that it would be a difficult and dangerous road. I said it was quite impossible for him to come. But he says he must come to pray for your health. What is to be done?
MOTHER.
I have listened to your words. I do not doubt what the boy says,--that he would gladly go with you to the mountains: (to the BOY) but since the day your father left us I have had none but you at my side. I have not had you out of mind or sight for as long a time as it takes a dewdrop to dry! Give back the measure of my love. Let your love keep you with me.
BOY.
This is all as you say. Yet nothing shall move me from my purpose. I must climb this difficult path and pray for your health in this life.
CHORUS.
They saw no plea could move him.
Then master and mother with one voice:
"Alas for such deep piety,
Deep as our heavy sighs."
The mother said,
"I have no strength left;
If indeed it must be,
Go with the Master.
But swiftly, swiftly
Return from danger."
BOY.
Checking his heart which longed for swift return
At dawn towards the hills he dragged his feet. 1
. . . . . .
TEACHER.
We have climbed so fast that we have already reached the first hut. We will stay here a little while.
LEADER.
We obey.
BOY.
I have something to say.
TEACHER.
What is it?
BOY.
I do not feel well.
TEACHER.
Stay! Such things may not be said by those who travel on errands like ours. Perhaps you are tired because you are not used to climbing. Lie there and rest.
LEADER.
They are saying that the young boy is ill with climbing. I must ask the Master about it.
PILGRIMS.
Do so.
LEADER.
I hear that this young boy is ill with climbing. What is the matter with him? Are you anxious about him?
TEACHER.
He is not feeling well, but there is nothing wrong with him. He is only tired with climbing.
LEADER.
So you are not troubled about him?
(A pause.)
PILGRIM.
Listen, you pilgrims. Just now the Master said this boy was only p. 194 tired with climbing. But now he is looking very strange. Ought we not to follow our Great Custom and hurl him into the valley?
LEADER.
We ought to indeed. I must tell the Master. Sir, when I enquired before about the child you told me he was only tired with climbing; but now he is looking very strange.

Though I say it with dread, there has been from ancient times a Great Custom that those who fail should be cast down. All the pilgrims are asking that he should he thrown into the valley.
TEACHER.
What, you would hurl this child into the valley?
LEADER.
We would.
TEACHER.
It is a Mighty Custom. I cannot gainsay it. But I have great pity in my heart for that creature. I will tell him tenderly of this Great Custom.
LEADER.
Pray do so.
TEACHER.
Listen carefully to me. It has been the law from ancient times that if any pilgrim falls sick on such journey as these he should be hurled into the valley,--done suddenly to death. If I could take your place, how gladly I would die. But now I cannot help you.
BOY.
I understand. I knew well that if I came on this journey I might lose my life.

Only at the thought
Of my dear mother,
How her tree of sorrow
For me must blossom With flower of weeping.--
I am heavy-hearted.
CHORUS.
Then the pilgrims sighing p. 195
For the sad ways of the world
And the bitter ordinances of it,
Make ready for the hurling.
Foot to foot
They stood together
Heaving blindly,
None guiltier than his neighbour.
And clods of earth after
And flat stones they flung. 1
---
Footnotes
192:1 Here follows a long lyric passage describing their journey and ascent. The frequent occurrence of place-names and plays of word on such names makes it impossible to translate.
195:1 I have only summarized the last chorus. When the pilgrims reach the summit, they pray to their founder, En no Gyōja, and to the God Fudō that the boy may be restored to life. In answer to their prayers a Spirit appears carrying the boy in her arms. She lays him at the Priest's feet and vanishes again, treading the Invisible Pathway that En no Gyōja trod when he crossed from Mount Katsuragi to the Great Peak without descending into the valley.
---
Next: Ikeniye (The Pool-Sacrifice)