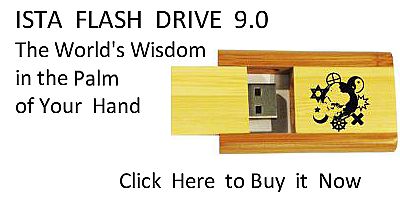 Sacred Texts
Legends & Sagas
Celtic
Index
Previous
Next
---
DUAN NA CEARDACH, ETC.
From Malcolm MacPhail, Scanlistle, aged eighty years. Learnt it from Alexander MacQueen, Persabas, sixty years ago. MacQueen was past eighty years of age at that time.
2.
Chunnacas a teachd ar coir,
Fear mor agus air aona chois;
Le a mhantal dubh ciardhubh craicinn;
Le 'ionnar lachduinn 's le ruadh bheairt.
2-New verse.
Aon suil mholach an clar aodainn
'Se sior dheanadh air MacChumhail,
"Co thu fhein?" arsa MacChumhail;
Na cia as duit?"
3--GOBHA. New.
"Thainig mis' 'ur cur fo gheasaibh,--
Seisear de mhaithibh na Feinne,
A bhith 'gam ruith gun easraich
Siar gu dorus mo cheardach."
4-New,
Thug e as mar ghaoth an earraich
Mach ri beannaibh dubha 'n t-sleibhe.
10
Cha d' thugadh e ach an aona cheum.
Thar gach aon ghleann fuarraidh, fasaidh;
'S cha 'n fhaiceadh tu ach air eigin
Cearb d' a eideadh thar a mhasan.
FIONN RI CAOILTE.
"Freagair agus sin do chasan,
'S gabh sgeula de 'n rugha." 1
11
A' tearnadh aig Alltan a' chuimir,
Fosgladh gu 'n d' thug an gobha,
"Na druid romhan," arsa Doorghlas.
7
CAOILTE.
"A rugha cait am bheil do cheardach?
Na 'm b' fheairde sinne g' a faicinn?"
GOBHA.
"Mo cheardach cha 'n 'eil ri fhaotainn,
'S ma dh' fhaodas mise cha'n fhaic sibh."
14
Labhair gobha de na goibhnean,
Le curam mor agus le gruaim;
"A righ co 'm fear caol gun tioma, 2
A shineas an sineadh cruadhach?"
15--FIONN.
A righ gu meal thu t' ainm a Chaoilte
Cha bhi Daorghlas ort o'n uair seo."
New.
A' Chruaidh Chosgarrach lann Osgair,
An Leadarnach mhor lann Chaoilte,
Mac an Luin aig Fionn MacChumhail,
Nach fag fuigheall de dh' fheoil dhaoine.
2--Various.
There was seen nearing us
A big man upon one foot,
With his black dusky black skin mantle,
With his hammering tools, and his "steel lathe."
New verse--follows the 3d.
One shaggy eye in his forehead,
Making ever for MacChumhail,
"Who is thyself," said MacChumhail,
"Or whence art thou?"
New verse--follows the 4th.
"I came to lay you under enchantments,
Six of the chiefs of the Feinne,
To be chasing me without hurry,
West to the door of my workshop."
7--Half new verse; follows 7th.
He set off like the wind of the spring time,
Out to the dark mountains of the high grounds.
10
He would take but a single step,
O'er each single cold glen of the desert
Thou could'st have seen but hardly
A tuck of his clothing o'er his hurdies.
FIONN TO CAOILTE. New--follows 10.
Answer and stretch thy legs,
And take a tale of the blacksmith.
Rugha is a smith according to the reciter. Raute is a Lapp nickname for a smith, as I learned on the Tana, where I took the sketch of the skin-clad smith, whose portrait I give as an illustration. (See Frontispiece.)
Here the old man forgot his poem, but remembered a bit of his story.
"When Caoilte was at full speed, thou might'st see three heads on him. His two shoulders would be rising aloft, as though there were two heads, and his head would be crouching down, he would be going as it seems half bent." At vol. ii., 425, this occurs in the tale of the white chief, and this explains what I did not understand.
Then he went on with a few lines of verse.
11
Descending by the streamlet of the Shaper,
. . . . . .
At the opening that the smith made,
"Shut not before me," said Daorghlas.
7--CAOILTE.
"Oh, Rugha, where is thy workshop,
Or should we profit to see it?"
SMITH.
"My smithy is not to be found out;
And if I may, see it you shall not."
14--Various.
Out spoke a smith of the blacksmiths,
With great care and a grim frown,
"King! who is the slender fearless man,
That will stretch the tempered bar."
15--FIONN.
King! mayst thou snatch the name,
Thou shalt not be Daorghlas from this hour."
19--Partly new; follows 19.
"Victorious hardness," Osgar's blade,
"The big slasher," the blade of Caoilte,
"Mac-an-Luin" was Fionn MacChumhail's,
That never left a shred of the flesh of man.
Here this poem ends, so far as this old man is concerned; but enough remains to prove that he did not borrow from Gillies or MacCallum, for there are several lines and some verses which are not to be found in the books.
It is also manifest that there is a great deal missing. In the Lay of Diarmaid, he says that he was one of the party; his sword is mentioned here, but he is not.
MacLean writes:--"At the end of this verse. MacPhail relates that the arms required to be tempered in the blood of a living person; that the smith's daughter took a fancy to Fionn, who had a love spot (which was Diarmaid's property), and that she told him, unless he killed her father with the sword, that her father would kill him. This Fionn accordingly did. This is different from the usual story, according to which the sword is tempered in the blood of the old woman, the smith's mother. Probably the variation may be owing to forgetfulness on the part of MacPhail, caused by old age and by having had a paralytic stroke last winter."
"This was when they got the arms; they had before but 'Tunnachan,' they were sticks with sharp ends made on them, and these ends burned and hardened in the fire. They used to throw them from them, and
they could aim exceedingly with them, and they could drive them through a man. They used to have a bundle with them on their shoulders, and a bundle in their oxters. I myself have seen one of them that was found in a moss, that was as though it had been hardened in the fire."
This then gives the popular notion of the heroes, and throws them back beyond the iron period.
"There was a great day of battle between themselves and the Lochlanners, which was called Latha nan Tunnachan, the day of the stakes. I have heard old men speaking of it, and it was down thereabouts, about Chnoc angail that they gave it. They had a great day there."
This then fixes the period; at the time of the wars with Lochlann in Islay.
"It was in the side of a knoll at Alltan a chuirin that the fairy smith had his smithy."
"There was a great carlin once in Lochlann. It is Muirearteach maol ruadh that. they used to say to her. She came from Lochlann, and she brought a smithy and the smith (ceardach agus an Gobha) with her on her back to sharpen the spears; she was but a witch, but the Fheinn slew her. Said the King of Lochlann when he heard this"--here comes in verse 23 of the poem given already, page 144, with the English word sink introduced, and a few variations; and this joins the lay of the witch to the lay of the smithy.
"The Lochlanners were difficult (that is, cross and fierce); and they had so much iodramanach and witchcraft that it is thus they used to do much of their valour."
"Goll was the strongest man that was in the Fheinn, and he could eat seven stags at his dinner. Fionn was
a patient worthy man, and they used always to take his counsel. Fionn and Osgar, Goll and Oisean, four 'postaichean' of the Feinne, the high law people, Luchd ladh."
This would seem to explain how three generations fill such a large space in Celtic popular tradition. If the names of the original warriors became the names of offices or officers they may have been Celtic gods at first and commanders of Irish, Scotch Scandinavian, and British Feinne afterwards, in the third century and in the twelfth. There were many Osgars at the battle of Gaura, and Fionn, who is killed in one century, is all alive the next.
"Fionn was not a king over land, he was but a chief over the men."
"Was there any other name said to him but Righ na Feinne, king of the Fane?"
"There was not."
"It is Conan who was the weakest man that was in the Fheinn, because they used to keep him maol (cropped). He had but the strength of a man, but if the hair should get leave to grow there was the strength of a man in him for every hair that was in his head; but he was so cross that if the hair should grow be would kill them all. He was so short-tempered (ath-ghoirid) that he used to be always fighting with them."
So all accounts agree; and Kai, Arthur's attendant, was of the same disposition.
"When Goll would be in great rage the one eye would come 'dorn gulban' out, and the other eye would go 'dorn gulban' in. I think myself that his appearance would not be beautiful then."
Neither narrator, scribe, nor translator knows what "dord gulban" means, but Conall Gulban struck dorn a fist on a man, and knocked his eye out on his cheek.
"Did you ever hear," what Righ Mhor bheinn (king of Morven, of great hills), said to Fionn?
"I have heard it," (chual). This was put as an experiment to try the effect of a leading question, and it produced a contradiction; but he might have heard the name and have forgotten it till reminded.
"They would be always staying over at Fas Laigheann, at Goirtean taoid, when they were in this island (Islay), and the place for the caldron is there yet, and they say that the caldron is buried there. It is Eas Laigheann nan sruth seimh that they used to call it--lin of Laigheann of the still streams--they were so fond of it. They had no house at all there."
This joins Gaelic to Welsh and Irish traditions, for this caldron is often mentioned, and it upsets Scotch and Irish topography altogether.
"There came a woman on them there once from the westward, and they said to her--
Tha sinne 'cur mar choran 's mar gheasan ort,
Gu 'n innis thu, co thu fhein na co do mhuinntir?
'S mise nighean righ na Sorchann,
Sgiath an airm;
'S gur h-e 's ainm dha 'm Baoidhre borb;
'S gu 'n d' thoir e mise leis,
Cia mor bhur treis as an Fhéinn.
Cia b' fhada 'n oidhche gu latha,
Cha bu ghna leinn 'bhith gun cheol.

We lay it as a circuit and as spells on thee.
That thou tell us who thou art, or thy people.
I am the daughter of the king of Sorchann, 1 p. 416
Shield of armies,
And that his name is Baoidhre borb,
And that be will take me with him.
Though great our time from the Fane,
Though long be the night to day,
It was not our wont to be without music.
"They were is such a great (iomagain) trouble about the man who was coming that they did not set up any music."
"'We will rise out in the morning,' said they, 'to see who is coming upon us.'"
Chunnucas a' teachd ar coir fear mor air steud chiar-dhubh, rionna-gheal, a' coiseachd air an fhairge, staigh as an aird an iar.
Cuireamaid ar combairle ri cheile,
Feuch co 'ghabhas sgeula de 'n oigear.
Labhair Goll le curam mor as le gruaim,
Co 'theid fo m' sgéith-sa chumail diom nam buillean cruadhach.
Bhuail am fear a thainig beum sgéithe 's dh' iarr e comhrag coig ceud laoch. Leum an deo as a' mhnaoi an an taobh eile dhiu leis an eagal.
"There was seen coming near us a great man on his dun black, white-haired steed, walking on the sea, in from the western airt.
'Let us lay our counsel together,
See who will take a tale from the youth,'
Spoke Goll, with great care and a frown,
'Who will go under my shield to ward off the tempered strokes.'
"The man who came struck a shield blow, and he asked for a battle of five hundred heroes. The life leaped out of the women on the other side of them for fear.
"They killed him at last.
Thiodhlaicear aig braigh an eas,
Fear mor bu mhor meas agus miadh;
Chuir Fionn MacCumhail fainn oir,
Air gach meur aig an onair an righ.

They buried at the top of the lin
The great man of great honour and esteem.
Fionn MacChumail put a golden ring
On each of his fingers in honour of the king.
"I saw a man in Goirtean taoid (in Islay), and he found one of the rings on the point of his sock when he was ploughing--Murchadh MacNeacail. It was one of the old Highland ploughs he had. There were great long beaks on them. The carle got much money for the ring."
Now this is the story of the well-known poem of Fainesoluis, localized in Islay, and the finding of a gold ring assumed to be proof positive of its exact truth by the old man who tells it. I also have a gold ring which was found in Islay with a lot of others. It is said that the finder made handles for a chest of drawers of these gold rings, and that a pedlar gave him a fine new brass set in exchange for the old ones, which he carried off and sold. Some of them are said to be in the museum at Glasgow, one I have, and the rest were probably melted. I know of several discoveries of gold rings, chains, etc., made in Islay. Now it is possible that this tradition of the Feinne may be true. The story is in Dean MacGregor's MS. as a poem of 161 lines, attributed to Ossian in 1530. It is claimed by Irish writers as Moira Borb, 1789, in vol. v. of the Ossianic Society's transactions, 1860.
I have three traditionary versions as poems, one
written down in September 1860, in Barra, called MacOighre Righ na lor-smàil; eighty-four lines from Donald MacPhie, Breubhaig, who says he learned it from Hector MacLaine (smith), an uncle of his who could neither read nor write, and who died aged about eighty some twenty years ago. In this, Padruig and Oisean, and Fionn, and Fionn's four sons, and Osgar, and the daughter of the king under the waves, and a big man who comes in a ship, are the actors. The language is curious, and the poetry good. I regret extremely that I have no room for it.
The other is from Patrick Smith, South Boisdale, South Uist; an old man who learned it in his youth from Roderick MacVicar, North Uist, seventy-three lines, Macabh Mor Mae-Righ na Sorcha. The story is the same, but Padruig does not appear. The burial of the hero at the top of a lin with rings on his fingers is given, which is in the Dean's version. The last line,
Tha sgeul beag agum air Fionn,
is the first and last line in the Dean's, and generally my version and this fragment and the Dean's might be fused so as to make a more complete story, and a longer and perfectly genuine poem in Scotch Gaelic. The third version is called Dan na H-ighean, and has eighty-four lines, written by Mr. Torrie in Benbecula, from the dictation of Donald Macintyre, who learned it some fifty years ago from an old man who afterwards went to America, John MacInnes or Iain og MacFhionlai. This joins Scotch and Irish traditions, MacPherson's Ossian, with genuine traditions and old MSS., and joins poetry to prose tales.
"There was a young lad in the Fheinn, who was called Coireall, and he used always to be in the house
of the women, because he had not come to the age of a man. It is Goll that had Mir mora na Feinne, the great morsel of the Fane, that was every bit of marrow that was in every bone to be gathered together and brought to him. Coireall came in, and he took with him some of the marrow, and he and Goll fell out (went over each other). The law that Fionn made, was, that they should drive bones through the wattled rods that were dividing the house, and the one with whom the bone should go, the marrow to be his."
This is the common partition in Highland cottages, rods woven into a kind of rude basket-work, and plastered with clay. Rob Roy's house at the head of Glenshira, near Inverary, is so divided.
They did that, and Goll dragged Coireall through the wattled rods with the bone.
After that they went to try each other to the strand (cladach), and Coireall won of Goll, and he left the woman's house."
Cluiche ri cluiche nan soc,
Cluiche nan corcan 's nam bian;
A' chulaidh chomhraig a bh' aig an dis
Cha 'n fhaca mi roimhe riamh.

Each game to the game of the ends,
The game of the whittles and skins,
The battle array that these two had,
I never before have seen.
This then paints the dwellings of the heroes as very rude, and gives the clue to another poem which I have: sixty lines of very good popular poetry, describing how Goll slew Coireall at a merrymaking, and how Fionn lamented over his son, and why he hated Goll thenceforth. I have not found this in any book as yet.
"It must be that the Feinn were strong?"
"Hoo! They were as strong as the horses. There was one who was called Mileach Mor, and he sent word for them at once, and the chase fallen short. When they arrived, they were put into a long house there, and they were without anything. A big black girl came in, and she asked a battle of warriors from them."
"Let me get to her," said Conan.
Conan went, and she seized him, and she floored him, and she plucked three of her hairs, and she bound his three smalls. Then she went out, and they loosed Conan. She came in again, and she sought a battle of warriors, "Let me get at her," said Conan.
"What canst thou do?" said they to him. They let him go, and she floored him, and this time she did something else to him, and then she went out.
They killed the Mileach Mor, and they had the keep of a day and a year there.
This joins an Islay tradition to one published by Mr. Simpson in 1857, as current in Mayo (see pages 235 and 242), and it also joins in with a great many other stories which I have in manuscript, and with Magach Colgar, No. xxxvi., and so to ancient MSS. now in the Advocate's Library. And thus one old Highlander with a failing memory, but who can still remember some scraps of what he learned in his youth, and could remember in his manhood, forms one mesh in a net-work of tradition, and manuscript and print; history and mythology, prose and poetry, which joins the whole Gaelic family together, extends over three centuries, and may be found to join them to the earliest records of the Pagan world. This is no solitary case. The man is a specimen of a class which survives in far-away corners, but which must soon vanish before modern ways, together with the Gaelic language.
---
Footnotes
409:1 Rugha, a smith. Reciter.
409:2 Sineadh, a bar of metal. Reciter.
415:1 Sorchann, MacLean suggests, may be Droutheim or Trondjem. Sorchan used to mean au elevation on which a shinny ball was placed to be "bit off," and it meant any other hillock.
Baoidhre, from Beithir, a large serpent or dragon, and Righ, a king, so called probably from having a serpent as part of his armorial bearings.--H. M'L.
---
Next: LXXXVI. Nighean Righ Fo Thuinn. The Daughter Of King Under-Waves