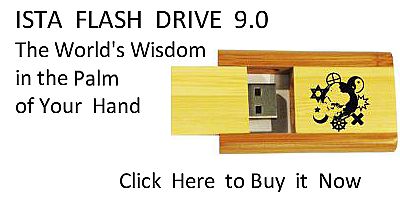 Sacred Texts
Legends and Sagas
Celtic
Legendary Creatures
Index
Previous
Next
---
Buy this Book at Amazon.com
---


The Celtic Dragon Myth, by J.F. Campbell, [1911], at sacred-texts.com
---
The Meeting of the Fisher's Three Sons.
395. On a day of these days the fisher's eldest son got early up and looked out of the window, and saw a little black castle over against him, and he asked his wife what castle that might be.
396. She said it was but a castle that an evil creature had, and that no one ever came back who went there.
397. "No matter," said he, "I will go."
"There never went a man there that came back to tell a tale," said she.
"I will see who dwells there," said the fisher's eldest son.
So up he got and took his black horse and dog, and over he went to the castle without more ado.
398. He went in, and there he saw a woman combing her hair.
"Whence comest thou, father of my fondness and mother of my love, come up till thou tell me thy tale, come till I tell thee mine," quoth she. With many flattering words she wiled him on till he went towards her.
399. Then she snatched up her magic club and smote him and made him a pillar of stone.
400. She did the same to the horse and the hound, and there they all lay.
401. Now the old fisherman looked every day at his three trees in the garden, and one day he looked and saw that one had lost its leaves.
"That's true," said he, "I have lost a son this day."
402. "I," said the middle son, who had come home, "I am going away to raise my brother's éric or blood-fine."
403. He mounted his black horse, and his black dog followed him. His father had put a fish-bone in his hand, and it had grown into the gold-hilted glaive that hung at his side, and that had given him learning and wisdom. Away he went; each road was crooked, and every path smooth, and the black dog ran the track straight and right to the herd's hut.
404. There never were created two more alike than he and his brother.
405. "What made you stay away from your wife and sweetheart last night?" said the old herd.
406. He was sent up to the king's house. The king's daughter went to meet him and to embrace him, believing him to be her own husband.
407. He did not know how in the world he could manage to keep from his brother's chamber that night.
408. So he told his brother's wife that he had laid a heavy wager with a gentleman, so that he could not go to bed, but he would sleep on a table in front of the bed. And he did so till morning.
409. Then when he looked out, he saw the little black castle, and said to her: "What is yonder castle?"
Said she: "Did I not tell you that last night?" And then she told him all about it, and tried to keep him from going there.
410. But he rose and went out, took his horse and hound, and over he went to the castle.
411. In he went, and as was done to his brother, so was it done to him.
412. The old fisher looked out in the morning, and the leaves had fallen from the middle tree.
413. "That's true," said the youngest brother, who had come home in haste, "my brother is not alive. I will begone to raise his éric." 1
414. He took his horse and hound and gold-hilted sword which his father gave him with learning and wisdom, and off he set. Each road was even and each path smooth for him, and he rode, and ran right and straight up to the palace of the king of the Greeks.
415. The princess saw him out of the window, and out she went to meet and welcome and embrace him, and took him home.
416. "It was enough to stay away the first night, without staying from me yesternight again," said she.
"Many a man may have matters of moment with gentlefolks, so that it may not be known when he will come," said the lad.
417. They went to rest, and he laid a cold sword between them.
418. In the morning he cast his eyes away from him, and saw the castle as his brothers had seen it, and asked what castle that might be.
419. "Did I not tell you that last night and the night before?" said she, and then she told him.
420. He arose, and took his horse and hound, and over he went to the castle. In he went, and he too saw a woman combing her hair.
421. "Come up, treasure," 1 said she, "son of the father of my desire, and the mother of my love, till I tell thee my news, and thou tellest me thine."
422. He had no good notion of her, so he sprang towards her and felled her, and put his cold sword-edge upon her throat. "Death's overhead," said he, "what's your éric?"
423. "That's much," said she. "A chest of gold and a chest of silver."
"That's mine," said he, "and thy death." And he whipped off her head.
424. But as he did, his sword flew out of his hand.
425. Then the old woman grasped her head in both her hands and set it upon her throat where it was before.
426. The dog sprang at her, but she smote him with the magic club, and down he fell.
427. Then the lad gripped the crone, and they wrestled and struggled, till he wrested the magic club from her hand.
428. Then he smote her, and down she fell dead.
429. He took her keys from her and searched the house.
430. He found one chamber full of gold and one full of silver.
431. He found a chamber full of gentlefolks' dresses.
432. And one full of saddles, (433) and bridles, (434) and one full of boots and shoes.
435. He found a room full of men turned into pillars of stone,
436. and a vessel of balsam for bringing to life again.
437. Then he took and began to spill it upon them till he revived them all; and amongst them were his own brothers.
438. He gave his clothes and his own share to every man that was there, and a lot of gold and silver, and when all that was done the three brothers went off to the palace.
439. Then the youngest said to the eldest, "You have the best wife that the dew of heaven ever was shed upon."
440. "How know you that?" said he.
"I was with her last night," said the youngest brother.
441. Then black jealousy struck the eldest, and he turns to him and sweeps off his head with his sword.
442. The old fisherman looked out at his garden, and the tree of the youngest had fallen and the other two stood.
"That's true," said he. "The youngest is dead, and the other two live again."
443. The brothers stayed that night in the palace, and in the morning they went away in a coach.
444. They went home to their father's house, and took him and their mother, and in the morning they put them in a castle by themselves.
445. The eldest brother got the realm, and the king's daughter was his wedded wife, and there these two lived happily, according to Alasdair mac Ruairidh Bhain.
446. What became of the other and of the castles which were won, and the kingdoms, this narrator cannot tell, but some day or other he hopes to hear more about them out in the Isles.
---
Footnotes
125:1 It occurs in the "Ramayana," on the occasion of a great horse-sacrifice. In Swedish stories too: svennen lade ett blankt svärd pă bädden mellum sig och henne.
126:1 Fheudail.
---
Next: Notes To Celtic Dragon Myth