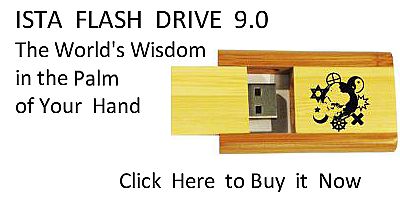 Sacred Texts
Native American
Southwest
Index
Previous
Next
---
THE WITCHES WHO WERE MICE AT NIGHT 10
In those days people were starving. They took bits of old leather and put them on the hot coals and roasted them. They cut off the rawhide lacings from the corral posts and boiled them, and still the children were crying for food. They said, "How shall we get anything to eat?" They went out to hunt frogs and toads and water creatures. They brought them home and ate them. Again they said, "What can we get to eat? We might even take a burro. Our people are starving." The men who were still able to walk went out to round up a burro. They found one and they said, "How can we kill it?" They brought the burro to a high mesa and pushed him off. He was killed, and they took the meat. They sent one man ahead to the village with one hind quarter. The rest of those who had gone out after the burro made a great fire, for they were very hungry. They gave the man who carried the meat to the village a piece of the roasted meat, and he started home. When they had eaten, they took all the rest of the meat back to the pueblo. As they came into the village they gave out meat to the people in every house.
The witch people talked it over at night and they said, "We will go among the houses and whenever there is a little bit of corn we will pick it up." They all had little sacks which they carried with them. Every night they went from house to house and gathered up what little corn they could find. When they came to their witch house (at White Bank) they emptied their sacks till they had great piles.
In the village the little children were all dying and all the good people who were not witches. One witch man had a friend who was not a witch. He used to go to visit him and he saw that he always had plenty of blue corn. He said to himself, "I wonder how it is. In my friend's house there is always corn mush." The witch boy said to his friend, "Do you want to go with me to get corn? I will show you how we get corn all night." "I should like to go." "We'll go when it is quiet and everybody is asleep. We'll go into a house where there is corn. In the first room we will turn into mice. When we have come where the corn is, we will be human again."
The man of the house where the witches were accustomed to go said, "I wonder how it is that our corn disappears. It's all shelled
off and there is nothing left but cobs. To-night I shall stay awake all night and see what is happening. Mice couldn't eat all this corn."
That night he did not sleep, and late in the night he heard a creak. The witches had come in. The man got up and took his fire-striking apparatus and went into his corn room and struck his light. He saw a whole circle of men and women shelling his corn. As soon as he struck a light they all became mice and ran off. Only the young man who was not a witch was left. "My poor boy, what are you doing here?" "My dear father, this is the first time I have been here. I came in as a mouse with the rest. They said this was where they got their corn. We were very hungry, and I thought I would get some corn too." "My dear boy, if you wanted some corn, why did you not come and ask me? I would have helped you." "But this friend of mine invited me to come with him." "You must not do that any more."
All the corn that the witch people had shelled the man gave to the young man. He was very glad of all that food and he took it to his house. He said, "It will feed my little children." He took it to his house and said to his wife, "I have brought grain." She was very happy. She got a great black bowl and poured in the corn and parched it. She remembered she had a few pumpkin seeds and she went into an inner room and got them. She mixed them with the corn and parched them all together. She put it all into a big dish and salted it. So they all ate. The father said, "How much water this corn makes you drink!" His wife said, "Tomorrow I shall get up early and grind corn and make bread. We'll cat it as we used to do when we had plenty of grain." "Do not waste too much at once. Take a little at a time so there will be a little on hand whenever you want to grind." When she got through grinding she brought out a great black bowl and put it on the fire. When the water boiled she poured in blue flour and made mush. She began to get it cooked. The children were standing around waiting for it to be ready, for they were very hungry. Their mother said, "Wait just a minute; let me go and look for your spoons." She went and brought them (little gourds). Each one took his little bowl, and his little spoon and a little salt. As they took up their spoonfuls they took up a crystal of salt and bit it. So they ate the mush and they were saved from starving.
---
Footnotes
104:10 Informant 2, Notes, p. 234.
---
Next: The Man Who Failed to Become a Witch