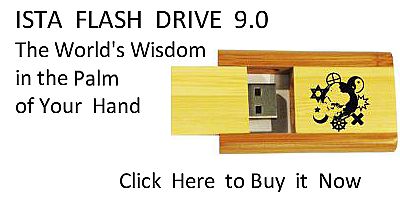 Sacred Texts
Islam
Index
Hypertext Qur'an
Unicode
Palmer
Pickthall
Yusuf Ali English
Rodwell
Sūra XCIX.: Zilzāl, or The Convulsion. Index
Previous
Next
---


The Holy Quran, tr. by Yusuf Ali, [1934], at sacred-texts.com
---
Sūra XCIX.: Zilzāl, or The Convulsion.
Section 1

1. Itha zulzilati al-ardu zilzalaha
1. When the Earth is
Shaken to her (utmost)
convulsion,
---

2. Waakhrajati al-ardu athqalaha
2. And the Earth throws up
Her burdens (from within),
---

3. And man cries (distressed):
"What is the matter with her?"—
---

4. Yawma-ithin tuhaddithu akhbaraha
4. On that Day will she
Declare her tidings:
---

5. For that thy Lord will
Have given her inspiration,
---

6. Yawma-ithin yasduru alnnasu ashtatan liyuraw aAAmalahum
6. On that Day will men
Proceed in companies sorted out,
To be shown the Deeds
That they (had done).
---

7. Faman yaAAmal mithqala tharratin khayran yarahu
7. Then shall anyone who
Has done an atom's weight
Of good, see it!
---

8. Waman yaAAmal mithqala tharratin sharran yarahu
8. And anyone who
Has done an atom's weight
Of evil, shall see it.