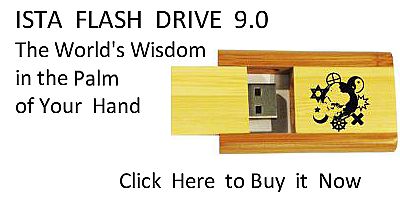 Sacred Texts
Islam
Index
Hypertext Qur'an
Unicode
Palmer
Pickthall
Yusuf Ali English
Rodwell
Sūra LXIX.: Ḥāqqa, or the Sure Reality. Index
Previous
Next
---


The Holy Quran, tr. by Yusuf Ali, [1934], at sacred-texts.com
---
Sūra LXIX.: Ḥāqqa, or the Sure Reality.
Section 1

1. The Sure Reality!
---

2. What is the Sure Reality?
---

3. And what will make
Thee realise what
The Sure Reality is?
---

4. Kaththabat thamoodu waAAadun bialqariAAati
4. The Thamūd
And the 'Ād people
(Branded) as false
The Stunning Calamity!
---

5. Faamma thamoodu faohlikoo bialttaghiyati
5. But the Thamūd,—
They were destroyed
By a terrible Storm
Of thunder and lightning!
---

6. Waamma AAadun faohlikoo bireehin sarsarin AAatiyatin
6. And the 'Ād,—
They were destroyed
By a furious Wind,
Exceedingly violent;
---

7. Sakhkharaha AAalayhim sabAAa layalin wathamaniyata ayyamin husooman fatara alqawma feeha sarAAa kaannahum aAAjazu nakhlin khawiyatun
7. He made it rage
Against them seven nights
And eight days in succession:
So that thou couldst see
The (whole) people lying
Prostrate in its (path),
As if they had been
Roots of hollow palm-trees
Tumbled down!
---

8. Fahal tara lahum min baqiyatin
8. Then seest thou any
Of them left surviving?
---

9. Wajaa firAAawnu waman qablahu waalmu/tafikatu bialkhati-ati
9. And Pharaoh,
And those before him,
And the Cities Overthrown,
Committed habitual Sin,
---

10. FaAAasaw rasoola rabbihim faakhathahum akhthatan rabiyatan
10. And disobeyed (each)
The apostle of their Lord;
So He punished them
With an abundant Penalty.
---

11. Inna lamma tagha almao hamalnakum fee aljariyati
11. We, when the water
(Of Noah's Flood) overflowed
Beyond its limits,
Carried you (mankind),
In the floating (Ark),
---

12. LinajAAalaha lakum tathkiratan wataAAiyaha othunun waAAiyatun
12. That We might
Make it a Message
Unto you, and that ears
(That should hear the tale
And) retain its memory
Should bear its (lessons)
In remembrance.
---

13. Fa-itha nufikha fee alssoori nafkhatun wahidatun
13. Then, when one
Blast is sounded
On the Trumpet,
---

14. Wahumilati al-ardu waaljibalu fadukkata dakkatan wahidatan
14. And the earth is moved,
And its mountains,
And they are crushed to powder
At one stroke,—
---

15. Fayawma-ithin waqaAAati alwaqiAAatu
15. On that Day
Shall the (Great) Event
Come to pass,
---

16. Wainshaqqati alssamao fahiya yawma-ithin wahiyatun
16. And the sky will be
Rent asunder, for it will
That Day be flimsy,
---

17. Waalmalaku AAala arja-iha wayahmilu AAarsha rabbika fawqahum yawma-ithin thamaniyatun
17. And the angels will be
On its sides,
And eight will, that Day,
Bear the Throne
Of thy Lord above them.
---

18. Yawma-ithin tuAAradoona la takhfa minkum khafiyatun
18. That Day shall ye be
Brought to Judgment:
Not an act of yours
That ye hide will be hidden.
---

19. Faamma man ootiya kitabahu biyameenihi fayaqoolu haomu iqraoo kitabiyah
19. Then he that will be
Given his Record
In his right hand
Will say: "Ah here!
Read ye my Record!
---

20. Innee thanantu annee mulaqin hisabiyah
20. "I did really understand
That my Account would
(One Day) reach me!"
---

21. Fahuwa fee AAeeshatin radiyatin
21. And he will be
In a life of Bliss,
---

22. In a Garden on high,
---

23. The Fruits whereof
(Will hang in bunches)
Low and near.
---

24. Kuloo waishraboo hanee-an bima aslaftum fee al-ayyami alkhaliyati
24. "Eat ye and drink ye,
With full satisfaction;
Because of the (good)
That ye sent before you,
In the days that are gone!"
---

25. Waamma man ootiya kitabahu bishimalihi fayaqoolu ya laytanee lam oota kitabiyah
25. And he that will
Be given his Record
In his left hand,
Will say: "Ah! would
That my record had not
Been given to me!
---

26. "And that I had never
Realised how
My account (stood)!
---

27. Ya laytaha kanati alqadiyatu
27. "Ah! would that (Death)
Had made an end of me!
---

28. "Of no profit to me
Has been my wealth!
---

29. "My power has
Perished from me!"…
---

30. (The stern command will say):
"Seize ye him,
And bind ye him,
---

31. "And burn ye him
In the Blazing Fire.
---

32. Thumma fee silsilatin tharAAuha sabAAoona thiraAAan faoslukoohu
32. "Further, make him march
In a chain, whereof
The length is seventy cubits!
---

33. Innahu kana la yu/minu biAllahi alAAatheemi
33. "This was he that
Would not believe
In God Most High,
---

34. Wala yahuddu AAala taAAami almiskeeni
34. "And would not encourage
The feeding of the indigent!
---

35. Falaysa lahu alyawma hahuna hameemun
35. "So no friend hath he
Here this Day.
---

36. Wala taAAamun illa min ghisleenin
36. "Nor hath he any food
Except the corruption
From the washing of wounds,
---

37. La ya/kuluhu illa alkhati-oona
37. "Which none do eat
But those in sin."