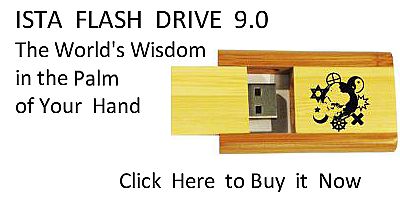 Sacred Texts
Christianity
Early Church Fathers
Index
Previous
Next
---
Chapter 10.—The Necessity for Perspicuity of Style.
24.  Now a strong desire for clearness sometimes leads to neglect of the more polished forms of speech, and indifference about what sounds well, compared with what clearly expresses and conveys the meaning intended.  Whence a certain author, when dealing with speech of this kind, says that there is in it "a kind of careful negligence." 1949   Yet while taking away ornament, it does not bring in vulgarity of speech; though good teachers have, or ought to have, so great an anxiety about teaching that they will employ a word which cannot be made pure Latin without becoming obscure or ambiguous, but which when used according to the vulgar idiom is neither ambiguous nor obscure, not in the way the learned, but rather in the way the unlearned employ it.  For if our translators did not shrink from saying, "Non congregabo conventicula eorum de sanguinibus," 1950 because they felt that it was important for the sense to put a word here in the plural which in Latin is only used in the singular; why should a teacher of godliness who is addressing an unlearned audience shrink from using ossum instead of os, if he fear that the latter might be taken not as the singular of ossa, but as the singular of ora, seeing that African ears have no quick perception of the shortness or length of vowels?  And what advantage is there in purity of speech which does not lead to understanding in the hearer, seeing that there is no use at all in speaking, if they do not understand us for whose sake we speak?  He, therefore, who teaches will avoid all words that do not teach; and if instead of them he can find words which are at once pure and intelligible, he will take these by preference; if, however, he cannot, either because there are no such words, or because they do not at the time occur to him, he will use words that are not quite pure, if only the substance of his thought be conveyed and apprehended in its integrity.
25.  And this must be insisted on as necessary to our being understood, not only in conversations, whether with one person or with several, but much more in the case of a speech delivered in public:  for in conversation any one has the power of asking a question; but when all are silent that one may be heard, and all faces are turned attentively upon him, it is neither customary nor decorous for a person to ask a question about what he does not understand; and on this account the speaker ought to be especially careful to give assistance to those who cannot ask it.  Now a crowd anxious for instruction generally shows by its movements if it understands what is said; and until some indication of this sort be given, the subject discussed ought to be turned over and over, and put in every shape and form and variety of expression, a thing which cannot be done by men who are repeating words prepared beforehand and committed to memory.  As soon, however, as the speaker has ascertained that what he says is understood, he ought either to bring his address to a close, or pass on to another point.  For if a man gives pleasure when he throws light upon points on which people wish for instruction, he becomes wearisome when he dwells at length upon things that are already well known, especially when men's expectation was fixed on having the difficulties of the passage removed.  For even things that are very well known are told for the sake of the pleasure they give, if the attention be directed not to the things themselves, but to the way in which they are told.  Nay, even when the style itself is already well known, if it be pleasing to the hearers, it is almost a matter of indifference whether he who speaks be a speaker or a reader.  For things that are gracefully written are often not only read with delight by those who are making their first acquaintance with them, but re-read with delight by those who have already made acquaintance with them, and have not yet forgotten them; nay, both these classes will derive pleasure even from hearing another man repeat them.  And if a man has forgotten anything, when he is reminded of it he is taught.  But I am not now treating of the mode of giving pleasure.  I am speaking of the mode in which men who desire to learn ought to be taught.  And the best mode is that which secures that he who hears shall hear the truth, and that what he hears he shall understand.  And when this point has been reached, no further labor need be spent on the truth itself, as if it required further explanation; but perhaps some trouble may be taken to enforce it so as to bring it home to the heart.  If it appear right to do this, it ought to be done so moderately as not to lead to weariness and impatience.
---
Footnotes
582:1949
Cicero, Orator. 23:  "Quædam etiam negligentia est diligens."
582:1950
"I shall not assemble their assemblies of blood," Ps. 16.4. (Vulgate.)  "Their drink-offerings of blood will I not offer." (A.V.)
---
Next: Chapter 11