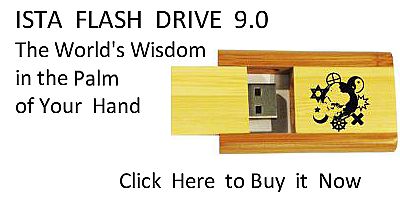 Sacred Texts
Christianity
Calvin
Index
Previous
Next
---
Calvin's Commentaries, Vol. 41: Galatians and Ephesians, tr. by John King, [1847-50], at sacred-texts.com
---
1. And you hath he quickened, who were dead in trespasses and sins;
1. Et vos, quum essetis mortui delictis et peccatis vestris;
2. Wherein in time past ye walked according to the course of this world, according to the prince of the power of the air, the spirit that now worketh in the children of disobedience:
2. In quibus aliquando ambulastis secundum saeculum mundi hujus, secundum principem potestatis aeris, spiritus scilicet, qui nunc operatur in filiis inobedientiae;
3. Among whom also we all had our conversation in times past in the lusts of our flesh, fulfilling the desires of the flesh and of the mind; and were by nature the children of wrath, even as others.
3. Inter quos nos quoque omnes aliquando conversati sumus in concupiscentiis carnis nostrae, facientes quae carni libebant, et menti; et eramus natura filii irae, sicut et caeteri.
1. And you who were dead. This is an ἐπεξεργασία of the former statements, that is, an exposition accompanied by an illustration. 118 To bring home more effectually to the Ephesians the general doctrine of Divine grace, he reminds them of their former condition. This application consists of two parts. "Ye were formerly lost; but now God, by his grace, has rescued you from destruction." And here we must observe, that, in laboring to give an impressive view of both of these parts, the apostle makes a break in the style by (ὑπερβατὸν) a transposition. There is some perplexity in the language; but, if we attend carefully to what the apostle says about those two parts, the meaning is clear. As to the first, he says that they were dead; and states, at the same time, the cause of the death — trespasses and sins. 119 He does not mean simply that they were in danger of death; but he declares that it was a real and present death under which they labored. As spiritual death is nothing else than the alienation of the soul from God, we are all born as dead men, and we live as dead men, until we are made partakers of the life of Christ, — agreeably to the words of our Lord,
"The hour is coming, and now is, when the dead shall hear the voice of the Son of God, and they that hear shall live." (Joh 5:25)
The Papists, who are eager to seize every opportunity of undervaluing the grace of God, say, that while we are out of Christ, we are half dead. But we are not at liberty to set aside the declarations of our Lord and of the Apostle Paul, that, while we remain in Adam, we are entirely devoid of life; and that regeneration is a new life of the soul, by which it rises from the dead. Some kind of life, I acknowledge, does remain in us, while we are still at a distance from Christ; for unbelief does not altogether destroy the outward senses, or the will, or the other faculties of the soul. But what has this to do with the kingdom of God? What has it to do with a happy life, so long as every sentiment of the mind, and every act of the will, is death? Let this, then, be held as a fixed principle, that the union of our soul with God is the true and only life; and that out of Christ we are altogether dead, because sin, the cause of death, reigns in us.
2. In which for some time ye walked. From the effects or fruits, he draws a proof that sin formerly reigned in them; for, until sin displays itself in outward acts, men are not sufficiently aware of its power. When he adds, according to the course of this world, 120 he intimates that the death which he had mentioned rages in the nature of man, and is a universal disease. He does not mean that course of the world which God has ordained, nor the elements, such as the heaven, and earth, and air, — but the depravity with which we are all infected; so that sin is not peculiar to a few, but pervades the whole world.
According to the prince of the power of the air. He now proceeds farther, and explains the cause of our corruption to be the dominion which the devil exercises over us. A more severe condemnation of mankind could not have been pronounced. What does he leave to us, when he declares us to be the slaves of Satan, and subject to his will, so long as we live out of the kingdom of Christ? Our condition, therefore, though many treat it with ridicule, or, at least, with little disapprobation, may well excite our horror. Where is now the free-will, the guidance of reason, the moral virtue, about which Papists babble to much? What will they find that is pure or holy under the tyranny of the devil? On this subject, indeed, they are extremely cautious, and denounce this doctrine of Paul as a grievous heresy. I maintain, on the contrary, that there is no obscurity in the apostle's language; and that all men who live according to the world, that is, according to the inclinations of their flesh, are here declared to fight under the reign of Satan.
In accordance with the practice of the inspired writers, the Devil is mentioned in the singular number. As the children of God have one head, so have the wicked; for each of the classes forms a distinct body. By assigning to him the dominion over all wicked beings, ungodliness is represented as an unbroken mass. As to his attributing to the devil power over the air, that will be considered when we come to the sixth chapter. At present, we shall merely advert to the strange absurdity of the Manicheans, in endeavoring to prove from this passage the existence of two principles, as if Satan could do anything without the Divine permission. Paul does not allow him the highest authority, which belongs to the will of God alone, but merely a tyranny which God permits him to exercise. What is Satan but God's executioner to punish man's ingratitude? This is implied in Paul's language, when he represents the success of Satan as confined to unbelievers; for the children of God are thus exempted from his power. If this be true, it follows that Satan does nothing but under the control of a superior: and that he is not (αὐτοκράτωρ) an unlimited monarch.
We may now draw from it also this inference, that ungodly men have no excuse in being driven by Satan to commit all sorts of crimes. Whence comes it that they are subject to his tyranny, but because they are rebels against God? If none are the slaves of Satan, but those who have renounced the service, and refuse to yield to the authority, of God, let them blame themselves, for having so cruel a master.
By the children of disobedience, according to a Hebrew idiom, are meant obstinate persons. Unbelief is always accompanied by disobedience; so that it is the source — the mother of all stubbornness.
3. Among whom also we all had our conversation. Lest it should be supposed that what he had now said was a slanderous reproach against the former character of the Ephesians, or that Jewish pride had led him to treat the Gentiles as an inferior race, he associates himself and his countrymen along with them in the general accusation. This is not done in hypocrisy, but in a sincere ascription of glory to God. It may excite wonder, indeed, that he should speak of himself as having walked "in the lusts of the flesh," while, on other occasions, he boasts that his life had been throughout irreproachable.
"Touching the righteousness which is in the law, blameless." (Php 3:6.)
"Ye are witnesses, and God also, how holily, and justly, and unblamably, we behaved ourselves among you that believe."
(1Th 2:10)
I reply, the statement applies to all who have not been regenerated by the Spirit of Christ. However praiseworthy, in appearance, the life of some may be, because their lusts do not break out in the sight of men, there is nothing pure or holy which does not proceed from the fountain of all purity.
Fulfilling the desires of the flesh and of the mind. To fulfill these desires, is to live according to the guidance of our natural disposition and of our mind. The flesh means here the disposition, or, what is called, the inclination of the nature; and the next expression (τῶν διανοιῶν) means what proceeds from the mind. Now, the mind includes reason, such as it exists in men by nature; so that lusts do not refer exclusively to the lower appetites, or what is called the sensual part of man, but extend to the whole.
And were by nature 121 children of wrath. All men without exception, whether Jews or Gentiles, (Gal. 2:15, 16,) are here pronounced to be guilty, until they are redeemed by Christ; so that out of Christ there is no righteousness, no salvation, and, in short, no excellence. Children of wrath are those who are lost, and who deserve eternal death. Wrath means the judgment of God; so that the children of wrath are those who are condemned before God. Such, the apostle tells us, had been the Jews, — such had been all the excellent men that were now in the Church; and they were so by nature, that is, from their very commencement, and from their mother's womb.
This is a remarkable passage, in opposition to the views of the Pelagians, and of all who deny original sin. What dwells naturally in all is certainly original; but Paul declares that we are all naturally liable to condemnation; therefore sin dwells naturally in us, for God does not condemn the innocent. Pelagians were wont to object, that sin spread from Adam to the whole human race, not by descent, but by imitation. But Paul affirms that we are born with sin, as serpents bring their venom from the womb. Others who think that it is not in reality sin, are not less at variance with Paul's language; for where condemnation is, there must unquestionably be sin. It is not with blameless men, but with sin, that God is offended. Nor is it wonderful that the depravity which we inherit from our parents is reckoned as sin before God; for the seeds of sin, before they have been openly displayed, are perceived and condemned.
But one question here arises. Why does Paul represent the Jews, equally with others, as subject to wrath and curse, while they were the blessed seed? I answer, they have a common nature. Jews differ from Gentiles in nothing but this, that, through the grace of the promise, God delivers them from destruction; but that is a remedy which came after the disease. Another question is, since God is the Author of nature, how comes it that no blame attaches to God, if we are lost by nature? I answer, there is a twofold nature: the one was produced by God, and the other is the corruption of it. This condemnation therefore which Paul mentions does not proceed from God, but from a depraved nature: for we are not born such as Adam was at first created, we are not
"wholly a right seed, but are turned into the degenerate"
(Jer 2:21)
offspring of a degenerate and sinful man.
4. But God, who is rich in mercy, for his great love wherewith he loved us,
4. Deus autem, qui dives est in misericordia, propter multam suam dilectionem, qua nos dilexit,
5. Even when we were dead in sins, hath quickened us together with Christ; (by grace ye are saved;)
5. Etiam quum essemus mortui peccatis, convivificavit cum Christo; (Gratia estis salvati;)
6. And hath raised us up together, and made us sit together in heavenly places in Christ Jesus;
6. Et simul excitavit, et sedere fecit in coelestibus in Christo Iesu,
7. That in the ages to come he might shew the exceeding riches of his grace, in his kindness toward us through Christ Jesus.
7. Ut demonstraret in saeculis supervenientibus exsuperantes divitias gratiae suae, in benignitate erga nos in Christo Iesu.
4. But God, who is rich in mercy. 122 Now follows the second member of the sentence, the substance of which is, that God had delivered the Ephesians from the destruction to which they were formerly liable; but the words which he employs are different. God, who is rich in mercy, hath quickened you together with Christ. The meaning is, that, there is no other life than that which is breathed into us by Christ: so that we begin to live only when we are ingrafted into him, and enjoy the same life with himself. This enables us to see what the apostle formerly meant by death, for that death and this resurrection are brought into contrast. To be made partakers of the life of the Son of God, — to be quickened by one Spirit, is an inestimable privilege.
On this ground he praises the mercy of God, meaning by its riches, that it had been poured out in a singularly large and abundant manner. The whole of our salvation is here ascribed to the mercy of God. But he presently adds, for his great love wherewith he loved us. 123 This is a still more express declaration, that all was owing to undeserved goodness; for he declares that God was moved by this single consideration. "Herein," says John, "is love, not that we loved God, but that he loved us. — We love him because he first loved us." (1 John 4:10, 19.)
5. Even when we were dead in sin. These words have the same emphasis as similar expressions in another Epistle.
"For when we were yet without strength, in due time Christ died, for the ungodly. — But God commendeth his love toward us, in that, while we were yet sinners, Christ died for us."
(Rom. 5:6, 8.)
Whether the words, by grace ye are saved, have been inserted by another hand, I know not; but, as they are perfectly agreeable to the context, I am quite willing to receive them as written by Paul. They show us that he always feels as if he had not sufficiently proclaimed the riches of Divine grace, and accordingly expresses, by a variety of terms, the same truth, that everything connected with our salvation ought to be ascribed to God as its author. And certainly he who duly weighs the ingratitude of men will not complain that this parenthesis is superfluous.
6. And hath raised us up together. The resurrection and sitting in heaven, which are here mentioned, are not yet seen by mortal eyes. Yet, as if those blessings were presently in our possession, he states that we have received them; and illustrates the change which has taken place in our condition, when we were led from Adam to Christ. It is as if we had been brought from the deepest hell to heaven itself. And certainly, although, as respects ourselves, our salvation is still the object of hope, yet in Christ we already possess a blessed immortality and glory; and therefore, he adds, in Christ Jesus. Hitherto it does not appear in the members, but only in the head; yet, in consequence of the secret union, it belongs truly to the members. Some render it, through Christ; but, for the reason which has been mentioned, it is better to retain the usual rendering, in Christ. We are thus furnished with the richest consolation. Of everything which we now want, we have a sure pledge and foretaste in the person of Christ.
7. That in the ages to come. The final and true cause — the glory of God — is again mentioned, that the Ephesians, by making it the subject of earnest study, might be more fully assured of their salvation. He likewise adds, that it was the design of God to hallow, in all ages, the remembrance of so great goodness. This exhibits still more strongly the hateful character of those by whom the free calling of the Gentiles was attacked; for they were endeavoring instantly to crush that scheme which was destined to be remembered through all ages. But we, too, are instructed by it, that the mercy of God, who was pleased to admit our fathers into the number of his own people, deserves to be held in everlasting remembrance. The calling of the Gentiles is an astonishing work of divine goodness, which ought to be handed down by parents to children, and to their children's children, that it may never be forgotten or unacknowledged by the sons of men.
The riches of his grace in his kindness. The love of God to us in Christ is here proved, or again declared, to have had its origin in mercy. That he might shew, says he, the exceeding riches of his grace. How? In his kindness towards us, as the tree is known by its fruit. Not only, therefore, does he declare, that the love of God was free, but likewise that God displayed in it the riches, — the extraordinary pre-eminent riches of his grace. It deserves notice, also, that the name of Christ is repeated; for no grace, no love, must be expected by us from God, except through his mediation.
8. For by grace are ye saved through faith; and that not of yourselves: it is the gift of God:
8. Gratia enim estis salvati per fidem; idque non ex vobis: Dei donum est.
9. Not of works, lest any man should boast.
9. Non ex operibus; ne quis glorietur.
10. For we are his workmanship, created in Christ Jesus unto good works, which God hath before ordained that we should walk in them.
10. Ipsius enim opus sumus, creati in Christo Iesu ad opera bona, quae praeparavit Deus, ut in illis ambulemus.
8. For by grace are ye saved. This is an inference from the former statements. Having treated of election and of effectual calling, he arrives at this general conclusion, that they had obtained salvation by faith alone. First, he asserts, that the salvation of the Ephesians was entirely the work, the gracious work of God. But then they had obtained this grace by faith. On one side, we must look at God; and, on the other, at man. God declares, that he owes us nothing; so that salvation is not a reward or recompense, but unmixed grace. The next question is, in what way do men receive that salvation which is offered to them by the hand of God? The answer is, by faith; and hence he concludes that nothing connected with it is our own. If, on the part of God, it is grace alone, and if we bring nothing but faith, which strips us of all commendation, it follows that salvation does not come from us.
Ought we not then to be silent about free-will, and good intentions, and fancied preparations, and merits, and satisfactions? There is none of these which does not claim a share of praise in the salvation of men; so that the praise of grace would not, as Paul shews, remain undiminished. When, on the part of man, the act of receiving salvation is made to consist in faith alone, all other means, on which men are accustomed to rely, are discarded. Faith, then, brings a man empty to God, that he may be filled with the blessings of Christ. And so he adds, not of yourselves; that claiming nothing for themselves, they may acknowledge God alone as the author of their salvation.
9. Not of works. Instead of what he had said, that their salvation is of grace, he now affirms, that "it is the gift of God." 124 Instead of what he had said, "Not of yourselves," he now says, "Not of works." Hence we see, that the apostle leaves nothing to men in procuring salvation. In these three phrases, — not of yourselves, — it is the gift of God, — not of works, — he embraces the substance of his long argument in the Epistles to the Romans and to the Galatians, that righteousness comes to us from the mercy of God alone, — is offered to us in Christ by the gospel, — and is received by faith alone, without the merit of works.
This passage affords an easy refutation of the idle cavil by which Papists attempt to evade the argument, that we are justified without works. Paul, they tell us, is speaking about ceremonies. But the present question is not confined to one class of works. Nothing can be more clear than this. The whole righteousness of man, which consists in works, — nay, the whole man, and everything that he can call his own, is set aside. We must attend to the contrast between God and man, — between grace and works. Why should God be contrasted with man, if the controversy related to nothing more than ceremonies?
Papists themselves are compelled to own that Paul ascribes to the grace of God the whole glory of our salvation, but endeavor to do away with this admission by another contrivance. This mode of expression, they tell us, is employed, because God bestows the first grace. It is really foolish to imagine that they can succeed in this way, since Paul excludes man and his utmost ability, — not only from the commencement, but throughout, — from the whole work of obtaining salvation.
But it is still more absurd to overlook the apostle's inference, lest any man should boast. Some room must always remain for man's boasting, so long as, independently of grace, merits are of any avail. Paul's doctrine is overthrown, unless the whole praise is rendered to God alone and to his mercy. And here we must advert to a very common error in the interpretation of this passage. Many persons restrict the word gift to faith alone. But Paul is only repeating in other words the former sentiment. His meaning is, not that faith is the gift of God, but that salvation is given to us by God, or, that we obtain it by the gift of God.
10. For we are his work. By setting aside the contrary supposition, he proves his statement, that by grace we are saved, — that we have no remaining works by which we can merit salvation; for all the good works which we possess are the fruit of regeneration. Hence it follows, that works themselves are a part of grace.
When he says, that "we are the work of God," this does not refer to ordinary creation, by which we are made men. We are declared to be new creatures, because, not by our own power, but by the Spirit of Christ, we have been formed to righteousness. This applies to none but believers. As the descendants of Adam, they were wicked and depraved; but by the grace of Christ, they are spiritually renewed, and become new men. Everything in us, therefore, that is good, is the supernatural gift of God. The context explains his meaning. We are his work, because we have been created, — not in Adam, but in Christ Jesus, — not to every kind of life, but to good works.
What remains now for free-will, if all the good works which proceed from us are acknowledged to have been the gifts of the Spirit of God? Let godly readers weigh carefully the apostle's words. He does not say that we are assisted by God. He does not say that the will is prepared, and is then left to run by its own strength. He does not say that the power of choosing aright is bestowed upon us, and that we are afterwards left to make our own choice. Such is the idle talk in which those persons who do their utmost to undervalue the grace of God are accustomed to indulge. But the apostle affirms that we are God's work, and that everything good in us is his creation; by which he means that the whole man is formed by his hand to be good. It is not the mere power of choosing aright, or some indescribable kind of preparation, or even assistance, but the right will itself, which is his workmanship; otherwise Paul's argument would have no force. He means to prove that man does not in any way procure salvation for himself, but obtains it as a free gift from God. The proof is, that man is nothing but by divine grace. Whoever, then, makes the very smallest claim for man, apart from the grace of God, allows him, to that extent, ability to procure salvation.
Created to good works. They err widely from Paul's intention, who torture this passage for the purpose of injuring the righteousness of faith. Ashamed to affirm in plain terms, and aware that they could gain nothing by affirming, that we are not justified by faith, they shelter themselves under this kind of subterfuge. "We are justified by faith, because faith, by which we receive the grace of God, is the commencement of righteousness; but we are made righteous by regeneration, because, being renewed by the Spirit of God, we walk in good works." In this manner they make faith the door by which we enter into righteousness, but imagine that we obtain it by our works, or, at least, they define righteousness to be that uprightness by which a man is formed anew to a holy life. I care not how old this error may be; but they err egregiously who endeavor to support it by this passage.
We must look to Paul's design. He intends to shew that we have brought nothing to God, by which he might be laid under obligations to us; and he shews that even the good works which we perform have come from God. Hence it follows, that we are nothing, except through the pure exercise of his kindness. Those men, on the other hand, infer that the half of our justification arises from works. But what has this to do with Paul's intention, or with the subject which he handles? It is one thing to inquire in what righteousness consists, and another thing to follow up the doctrine, that it is not from ourselves, by this argument, that we have no right to claim good works as our own, but have been formed by the Spirit of God, through the grace of Christ, to all that is good. When Paul lays down the cause of justification, he dwells chiefly on this point, that our consciences will never enjoy peace till they rely on the propitiation for sins. Nothing of this sort is even alluded to in the present instance. His whole object is to prove, that,
"by the grace of God, we are all that we are."
(1Co 15:10)
Which God hath prepared Beware of applying this, as the Pelagians do, to the instruction of the law; as if Paul's meaning were, that God commands what is just, and lays down a proper rule of life. Instead of this, he follows up the doctrine which he had begun to illustrate, that salvation does not proceed from ourselves. He says, that, before we were born, the good works were prepared by God; meaning, that in our own strength we are not able to lead a holy life, but only so far as we are formed and adapted by the hand of God. Now, if the grace of God came before our performances, all ground of boasting has been taken away. Let us carefully observe the word prepared. On the simple ground of the order of events, Paul rests the proof that, with respect to good works, God owes us nothing. How so? Because they were drawn out of his treasures, in which they had long before been laid up; for whom he called, them he justifies and regenerates.
11. Wherefore remember, that ye being in time past Gentiles in the flesh, who are called Uncircumcision by that which is called the Circumcision in the flesh made by hands;
11. Quamobrem memores estote, quod aliquando vos Gentes in carne, qui dicebamini Praeputium ab ea, quae vocatur Circumcisio, in carne manu facta;
12. That at that time ye were without Christ, being aliens from the commonwealth of Israel, and strangers from the covenants of promise, having no hope, and without God in the world:
12. Illo tempore eratis absque Christo, alienati a republica Israelis, hospites tabularum promissionis, spem non habentes, et sine Deo in mundo.
13. But now, in Christ Jesus, ye who sometimes were far off are made nigh by the blood of Christ.
13. Nunc autem in Christo Iesu vos, qui quondam eratis procul, facti estis propinqui per Christi sanguinem.
11. Wherefore remember. The apostle never once loses sight of his subject, marks it out clearly, and pursues it with increasing earnestness. He again exhorts the Ephesians to remember what their character had been before they were called. This consideration was fitted to convince them that they had no reason to be proud. He afterwards points out the method of reconciliation, that they might rest with perfect satisfaction on Christ alone, and not imagine that other aids were necessary. The first clause may be thus summed up: "Remember that, when ye were uncircumcised, ye were aliens from Christ, from the hope of salvation, and from the Church and kingdom of God; so that ye had no friendly intercourse with God." The second may run thus: "But now ingrafted into Christ, ye are at the same time reconciled to God." What is implied in both parts of the description, and what effect the remembrance of it was fitted to produce on their minds, has been already considered.
Gentiles in the flesh. He first mentions that they had wanted the marks of God's people. Circumcision was a token by which the people of God were marked out and distinguished from other men: Uncircumcision was the mark of a profane person. Since, therefore, God usually connects his grace with the sacraments, their want of the sacraments is taken as an evidence that neither were they partakers of his grace. The argument, indeed, does not hold universally, though it does hold as to God's ordinary dispensations. Hence we find the following language:
"And the Lord God said, Behold, the man is become as one of us, to know good and evil: and now, lest he put forth his hand, and take also of the tree of life, and eat, and live for ever: therefore the Lord God sent him forth from the garden of Eden, to till the ground from whence he was taken. So he drove out the man."
(Gen. 3:22, 23)
Though he had devoured the whole tree, he would not, by merely eating it, have recovered the possession of life; but, by taking away the sign, the Lord took from him also life itself. Uncircumcision is thus held out to the Ephesians as a mark of pollution. By taking from the Ephesians the token of sanctification, he deprives them also of the thing signified.
Some are of opinion, that all these observations are intended to throw contempt on outward circumcision; but this is a mistake. At the same time, I acknowledge, that the qualifying clause, the Circumcision in the flesh made by hands, points out a twofold circumcision. The Jews were thus taught that they should no longer indulge in foolish boasting about the literal circumcision. The Ephesians, on the other hand, were instructed to abstain from all scruples on their own account, since the most important privilege—nay, the whole truth expressed by the outward sign—was in their possession. He calls it, Uncircumcision in the flesh, because they bore the mark of their pollution; but, at the same time, he suggests that their uncircumcision was no hinderance to their being spiritually circumcised by Christ.
The words may likewise be read in one clause, Circumcision in the flesh made by hands, or in two clauses: Circumcision in the flesh, meaning that it was carnal; made by hands, meaning that it was done by the hand of man. This kind of circumcision is contrasted with that of the Spirit, or of the heart, (Ro 2:29,) which is also called the circumcision of Christ. (Col 2:11)
By that which is called. Circumcision may be viewed here either as a collective noun for the Jews themselves, or literally for the thing itself; and then the meaning would be, that the Gentiles were called Uncircumcision, because they wanted the sacred symbol, that is, by way of distinction. This latter sense is countenanced by the qualifying phrase; but the substance of the argument is little affected.
12. That at that time ye were without Christ. He now declares that the Ephesians had been excluded, not only from the outward badge, but from everything necessary to the salvation and happiness of men. As Christ is the foundation of hope and of all the promises, he mentions, first of all, that they were without Christ. But for him that is without Christ, there remains nothing but destruction. On Him the commonwealth of Israel was founded; and in whom, but in Himself, could the people of God be collected into one holy society?
A similar observation might be made as to the tables of the promise On one great promise made to Abraham all the others hang, and without it they lose all their value:
"In thy seed shall all the nations of the earth be blessed."
(Ge 22:18.)
Hence our apostle says elsewhere,
"All the promises of God in him are yea, and in him Amen."
(2Co 1:20.)
Take away the covenant of salvation, and there remains no hope. I have translated τῶν διαθηκῶν by the tables, or, in ordinary legal phrase, the instruments. By solemn ritual did God sanction His covenant with Abraham and his posterity, that he would be their God for ever and ever. (Ge 15:9.) Tables of this covenant were ratified by the hand of Moses, and intrusted, as a peculiar treasure, to the people of Israel, to whom, and not to the Gentiles, "pertain the covenants." (Ro 9:4.)
And without God in the world. But at no period were the Ephesians, or any other Gentiles, destitute of all religion. Why, then, are they styled (ἄθεοι) Atheists? for (ἄθεος) an Atheist, strictly speaking, is one who does not believe, and who absolutely ridicules, the being of a God. That appellation, certainly, is not usually given to superstitious persons, but to those who have no feeling of religion, and who desire to see it utterly destroyed. I answer, Paul was right in giving them this name, for he treated all the notions entertained respecting false gods as nothing; and with the utmost propriety do godly persons regard all idols as "nothing in the world." (1Co 8:4.) Those who do not worship the true God, whatever may be the variety of their worship, or the multitude of laborious ceremonies which they perform, are without God: they adore what they know not. (Ac 17:23.) Let it be carefully observed, that the Ephesians are not charged with (ἀθεϊσμὸς) Atheism, in the same degree as Diagoras, and others of the same stamp, who were subjected to that reproach. Persons who imagined themselves to be very religious are charged with that crime; for an idol is a forgery, an imposition, not a Divinity.
From what has been said, the conclusion will be easily drawn, that out of Christ there are none but idols. Those who were formerly declared to be without Christ, are now declared to be without God; 125 as John says,
"Whosoever hath not the Son, hath not the Father,"
(1Jo 2:23;)
"Whosoever transgresseth, and abideth not in the doctrine of Christ, hath not God."
(2Jo 1:9.)
Let us know, therefore, that all who do not keep this way wander from the true God. We shall next be asked, Did God never reveal himself to any of the Gentiles? I answer, no manifestation of God without Christ was ever made among the Gentiles, any more than among the Jews. It is not to one age only, or to one nation, that the saying of our Lord applies,
"I am the way;" for he adds, "no man cometh
unto the Father but by me." (Joh 14:6.)
13. But now in Christ Jesus. We must either supply the verb, now that ye have been received in Christ Jesus, or connect the word now with the conclusion of the verse, now through the blood of Christ, — which will be a still clearer exposition. In either case, the meaning is, that the Ephesians, who were far off from God and from salvation, had been reconciled to God through Christ, and made nigh by his blood; for the blood of Christ has taken away the enmity which existed between them and God, and from being enemies hath made them sons.
14. For he is our peace, who hath made both one, and hath broken down the middle wall of partition between us;
14. Ipse enim est pax nostra, qui fecit utraque unum, et interstitium maceriae solvens, inimicitias in carne sua;
15. Having abolished in his flesh the enmity, even the law of commandments contained in ordinances; for to make in himself of twain one new man, so making peace;
15. Legem mandatorum in decretis positam abolens, ut duos conderet in se ipso, in unum novum hominem, faciens pacem;
16. And that he might reconcile both unto God in one body by the cross, having slain the enmity thereby.
16. Ut reconciliaret ambos in uno corpore Deo per crucem, inimicitias in ipsa interimens.
14. For he is our peace. He now includes Jews in the privilege of reconciliation, and shows that, through one Messiah, all are united to God. This consideration was fitted to repress the false confidence of the Jews, who, despising the grace of Christ, boasted that they were the holy people, and chosen inheritance, of God. If Christ is our peace, all who are out of him must be at variance with God. What a beautiful title is this which Christ possesses, — the peace between God and men! Let no one who dwells in Christ entertain a doubt that he is reconciled to God.
Who hath made both one. This distinction was necessary. 126 All intercourse with the Gentiles was held to be inconsistent with their own superior claims. 127 To subdue this pride, he tells them that they and the Gentiles have been united into one body. Put all these things together, and you will frame the following syllogism: If the Jews wish to enjoy peace with God, they must have Christ as their Mediator. But Christ will not be their peace in any other way than by making them one body with the Gentiles. Therefore, unless the Jews admit the Gentiles to fellowship with them, they have no friendship with God.
And breaking down the middle wall of partition. To understand this passage, two things must be observed. The Jews were separated, for a certain time, from the Gentiles, by the appointment of God; and ceremonial observances were the open and avowed symbols of that separation. Passing by the Gentiles, God had chosen the Jews to be a peculiar people to himself. A wide distinction was thus made, when the one class were "fellow-citizens and of the household" (Eph 2:19) of the Church, and the other were foreigners. This is stated in the Song of Moses:
"When the Most High divided to the nations their inheritance, when he separated the sons of Adam, he set the bounds of the people according to the number of the children of Israel: for the Lord's portion is his people, Jacob is the lot of his inheritance." (Deut. 32:8, 9)
Bounds were thus fixed by God to separate one people from the rest; and hence arose the enmity which is here mentioned. A separation is thus made. The Gentiles are set aside. God is pleased to choose and sanctify the Jewish people, by freeing them from the ordinary pollution of mankind. Ceremonial observances were afterwards added, which, like walls, enclosed the inheritance of God, prevented it from being open to all or mixed with other possessions, and thus excluded the Gentiles from the kingdom of God.
But now, the apostle, says, the enmity is removed, and the wall is broken down. By extending the privilege of adoption beyond the limits of Judea, Christ has now made us all to be brethren. And so is fulfilled the prophecy,
"God shall enlarge Japheth,
and he shall dwell in the tents of Shem." (Ge 9:27)
15. Having abolished in his flesh the enmity. The meaning of Paul's words is now clear. The middle wall of partition hindered Christ from forming Jews and Gentiles into one body, and therefore the wall has been broken down. The reason why it is broken down is now added — to abolish the enmity, by the flesh of Christ. The Son of God, by assuming a nature common to all, has formed in his own body a perfect unity.
Even the law of commandments contained in ordinances. What had been metaphorically understood by the word wall is now more plainly expressed. The ceremonies, by which the distinction was declared, have been abolished through Christ. What were circumcision, sacrifices, washings, and abstaining from certain kinds of food, but symbols of sanctification, reminding the Jews that their lot was different from that of other nations; just as the white and the red cross distinguish the French of the present day from the inhabitants of Burgundy. Paul declares not only that the Gentiles are equally with the Jews admitted to the fellowship of grace, so that they no longer differ from each other, but that the mark of difference has been taken away; for ceremonies have been abolished. If two contending nations were brought under the dominion of one prince, he would not only desire that they should live in harmony, but would remove the badges and marks of their former enmity. When an obligation is discharged, the handwriting is destroyed, — a metaphor which Paul employs on this very subject in another Epistle. 128 (Col 2:14.)
Some interpreters, 129 — though, in my opinion, erroneously, — connect the words, in ordinances, with abolished, making the ordinances to be the act of abolishing the ceremonies. This is Paul's ordinary phrase for describing the ceremonial law, in which the Lord not only enjoined upon the Jews a simple rule of life, but also bound them by various statutes. It is evident, too, that Paul is here treating exclusively of the ceremonial law; for the moral law is not a wall of partition separating us from the Jews, but lays down instructions in which the Jews were not less deeply concerned than ourselves. This passage affords the means of refuting an erroneous view held by some, that circumcision and all the ancient rites, though they are not binding on the Gentiles, are in force at the present day upon the Jews. On this principle there would still be a middle wall of partition between us, which is proved to be false.
That he might make in himself. When the apostle says, in himself, he turns away the Ephesians from viewing the diversity of men, and bids them look for unity nowhere but in Christ. To whatever extent the two might differ in their former condition, in Christ they are become one man. But he emphatically adds, one new man, intimating (what he explains at greater length on another occasion) that
"neither circumcision, nor uncircumcision, availeth anything," (Ga 6:15,)
but that "a new creature" holds the first and the last place. The principle which cements them is spiritual regeneration. If then we are all renewed by Christ, let the Jews no longer congratulate themselves on their ancient condition, but let them be ready to admit that, both in themselves and in others, Christ is all.
16. And that he might reconcile both. The reconciliation between ourselves which has now been described is not the only advantage which we derive from Christ. We have been brought back into favor with God. The Jews are thus led to consider that they have not less need of a Mediator than the Gentiles. Without this, neither the Law, nor ceremonies, nor their descent from Abraham, nor all their dazzling prerogatives, would be of any avail. We are all sinners; and forgiveness of sins cannot be obtained but through the grace of Christ. He adds, in one body, to inform the Jews, that to cultivate union with the Gentiles will be well-pleasing in the sight of God.
By the cross. The word cross is added, to point out the propitiatory sacrifice. Sin is the cause of enmity between God and us; and, until it is removed, we shall not be restored to the Divine favor. It has been blotted out by the death of Christ, in which he offered himself to the Father as an expiatory victim. There is another reason, indeed, why the cross is mentioned here, as it is through the cross that all ceremonies have been abolished. Accordingly, he adds, slaying the enmity thereby. These words, which unquestionably relate to the cross, may admit of two senses, — either that Christ, by his death, has turned away from us the Father's anger, or that, having redeemed both Jews and Gentiles, he has brought them back into one flock. The latter appears to be the more probable interpretation, as it agrees with a former clause, abolishing in his flesh the enmity. (Eph 2:15.)
17. And came and preached peace to you which were afar off, and to them that were nigh.
17. Et veniens evangelizavit pacem vobis, qui eratis procul, et pacem iis qui propinqui erant;
18. For through him we both have access by one Spirit unto the Father.
18. Quoniam per ipsum habemus accessum ambo in uno spiritu ad Patrem.
19. Now therefore ye are no more strangers and foreigners, but fellow-citizens with the saints, and of the household of God;
19. Ergo non amplius estis hospites et inquilini; sed cives sanctorum et domestici Dei,
20. And are built upon the foundation of the apostles and prophets, Jesus Christ himself being the chief corner-stone;
20. Superaedificati fundamento Apostolorum et Prophetarum, cujus lapis summus angularis est ipse Christus;
21. In whom all the building, fitly framed together, groweth unto an holy temple in the Lord:
21. In quo totum aedificium coagmentatum crescit in templum sanctum in Domino;
22. In whom ye also are builded together for an habitation of God through the Spirit.
22. In quo et vos coaedificamini in habitaculum Dei in Spiritu.
17. And came and preached peace. All that Christ had done towards effecting a reconciliation would have been of no service, if it had not been proclaimed by the gospel; and therefore he adds, that the fruit of this peace has now been offered both to Jews and to Gentiles. Hence it follows, that to save Gentiles as well as Jews was the design of our Savior's coming, as the preaching of the gospel, which is addressed indiscriminately to both, makes abundantly manifest. The same order is followed in the second Epistle to the Corinthians.
"He hath committed to us the word of reconciliation. Now, then, we are ambassadors for Christ. For he hath made him to be sin for us who knew no sin." (2Co 5:18-21.)
Salvation through the death of Christ is first announced, and a description is afterwards given of the manner in which Christ communicates to us himself and the benefit of his death. But here Paul dwells chiefly on this circumstance, that Gentiles are united with Jews in the Kingdom of God. Having already represented Christ as a Savior common to both, he now speaks of them as companions in the gospel. The Jews, though they possessed the law, needed the gospel also; and God had bestowed upon the Gentiles equal grace. Those therefore whom
"God hath joined together, let no man put asunder."
(Mt 19:6.)
No reference to distance of place is conveyed by the words afar off and nigh. The Jews, in respect of the covenant, were nigh to God. The Gentiles, so long as they had no promise of salvation, were afar off— were banished from the kingdom of God.
And preached peace; not indeed by his own lips, but by the apostles. It was necessary that Christ should rise from the dead, before the Gentiles were called to the fellowship of grace. Hence that saying of our Lord,
"I am not sent but to the lost sheep of the house of Israel."
(Mt 15:24.)
The apostles were forbidden, while he was still in the world, to carry their first embassy to the Gentiles.
"Go not into the way of the Gentiles, and into any city of the Samaritans, enter ye not. But go rather to the lost sheep of the house of Israel." (Matt. 10:5, 6,)
His apostles were afterwards employed as trumpets for proclaiming the gospel to the Gentiles. What they did, not only in his name, and by his command, but as it were in his own person, is justly ascribed to none other than himself. We too speak as if Christ himself exhorted you by us. (2Co 5:20) The faith of the gospel would be weak indeed, were we to look no higher than to men. Its whole authority is derived from viewing men as God's instruments, and hearing Christ speak to us by their mouth. Observe here, the gospel is the message of peace, by which God declares himself to be reconciled to us, and makes known his paternal love. Take away the gospel, and war and enmity continue to subsist between God and men; and, on the other hand, the native tendency of the gospel is, to give peace and calmness to the conscience, which would otherwise be tormented by distressing alarm.
18. For through him we both have access. This is an argument from the fact, that we are permitted to draw near to God. But it may be viewed also as an announcement of peace; for wicked men, lulled into a profound sleep, sometimes deceive themselves by false notions of peace, but are never at rest, except when they have learned to forget the Divine judgment, and to keep themselves at the greatest possible distance from God. It was necessary, therefore, to explain the true nature of evangelical peace, which is widely different from a stupefied conscience, from false confidence, from proud boasting, from ignorance of our own wretchedness. It is a settled composure, which leads us not to dread, but to desire and seek, the face of God. Now, it is Christ who opens the door to us, yea, who is himself the door. (Joh 10:9.) As this is a double door thrown open for the admission both of Jews and Gentiles, we are led to view God as exhibiting to both his fatherly kindness. He adds, by one Spirit; who leads and guides us to Christ, and "by whom we cry, Abba, Father," (Ro 8:15,) for hence arises the boldness of approach. Jews had various means of drawing near to God; now all have but one way, to be led by the Spirit of God.
19. Now therefore ye are no more strangers. The Ephesians are now exclusively addressed. They were formerly strangers from the covenants of promise, but their condition was now changed. They were foreigners, but God had made them citizens of his church. The high value of that honor which God had been pleased to bestow upon them, is expressed in a variety of language. They are first called fellow-citizens with the saints, — next, of the household of God, — and lastly, stones properly fitted into the building of the temple of the Lord. The first appellation is taken from the comparison of the church to a state, which occurs very frequently in Scripture. Those who were formerly profane, and utterly unworthy to associate with godly persons, have been raised to distinguished honor in being admitted to be members of the same community with Abraham, — with all the holy patriarchs, and prophets, and kings, — nay, with the angels themselves. To be of the household of God, which is the second comparison, suggests equally exalted views of their present condition. God has admitted them into his own family; for the church is God's house.
20. And are built. The third comparison illustrates the manner in which the Ephesians, and all other Christians are admitted to the honor of being fellow-citizens with the saints and of the household of God. They are built on the foundation, — they are founded on the doctrine, of the apostles and prophets. We are thus enabled to distinguish between a true and a false church. This is of the greatest importance; for the tendency to error is always strong, and the consequences of mistake are dangerous in the extreme. No churches boast more loudly of the name than those which bear a false and empty title; as may be seen in our own times. To guard us against mistake, the mark of a true church is pointed out.
Foundation, in this passage, unquestionably means doctrine; for no mention is made of patriarchs or pious kings, but only of those who held the office of teachers, and whom God had appointed to superintend the edification of his church. It is laid down by Paul, that the faith of the church ought to be founded on this doctrine. What opinion, then, must we form of those who rest entirely on the contrivances of men, and yet accuse us of revolt, because we embrace the pure doctrine of God? But the manner in which it is founded deserves inquiry; for, in the strict sense of the term, Christ is the only foundation. He alone supports the whole church. He alone is the rule and standard of faith. But Christ is actually the foundation on which the church is built by the preaching of doctrine; and, on this account, the prophets and apostles are called builders. (1Co 3:10.) Nothing else, Paul tells us, was ever intended by the prophets and apostles, than to found a church on Christ.
We shall find this to be true, if we begin with Moses; for "Christ is the end of the law," (Ro 10:4,) and the sum of the gospel. Let us remember, therefore, that if we wish to be reckoned among believers, we must place our reliance on no other: if we wish to make sure progress in the knowledge of the Scriptures, to him our whole attention must be directed. The same lesson is taught, when we consult the word of God as contained in the writings of the prophets and apostles. To shew us how we ought to combine them, their harmony is pointed out; for they have a common foundation, and labor jointly in building the temple of God. Though the apostles have become our teachers, the instruction of the prophets has not been rendered superfluous; but one and the same object is promoted by both.
I have been led to make this remark by the conduct of the Marcionites in ancient times, who expunged the word prophets from this passage; and by that of certain fanatics in the present day, who, following their footsteps, exclaim loudly that we have nothing to do with the law and the prophets, because the gospel has put an end to their authority. The Holy Spirit everywhere declares, that he has spoken to us by the mouth of the prophets, and demands that we shall listen to him in their writings. This is of no small consequence for maintaining the authority of our faith. All the servants of God, from first to last, are so perfectly agreed, that their harmony is in itself a clear demonstration that it is one God who speaks in them all. The commencement of our religion must be traced to the creation of the world. In vain do Papists, Mahometans, and other sects, boast of their antiquity, while they are mere counterfeits of the true, the pure religion.
Jesus Christ, himself is the chief corner-stone 130 Those who transfer this honor to Peter, and maintain that on him the church is founded, are so void of shame, as to attempt to justify their error by quoting this passage. They hold out that Christ is called the chief corner-stone, by comparison with others; and that there are many stones on which the church is founded. But this difficulty is easily solved. Various metaphors are employed by the apostles according to the diversity of circumstances, but still with the same meaning. In writing to the Corinthians, Paul lays down an incontestable proposition, that "no other foundation can be laid." (1Co 3:11.) He does not therefore mean, that Christ is merely a corner, or a part of the foundation; for then he would contradict himself. What then? He means that Jews and Gentiles were two separate walls, but are formed into one spiritual building. Christ is placed in the middle of the corner for the purpose of uniting both, and this is the force of the metaphor. What is immediately added shews sufficiently that he is very far from limiting Christ to any one part of the building.
21. In whom all the building groweth. If this be true, what will become of Peter? When Paul, in writing to the Corinthians, speaks of Christ as a "Foundation," he does not mean that the church is begun by him and completed by others, but draws a distinction arising out of a comparison of his own labors with those of other men. It had been his duty to found the church at Corinth, and to leave to his successors the completion of the building.
"According to the grace of God which is given to me, as a wise master-builder, I have laid the foundation, and another buildeth on it." (1Co 3:10.)
With respect to the present passage, he conveys the instruction, that all who are fitly framed together in Christ are the temple of the Lord. There is first required a fitting together, that believers may embrace and accommodate themselves to each other by mutual intercourse; otherwise there would not be a building, but a confused mass. The chief part of the symmetry consists in unity of faith. Next follows progress, or increase. Those who are not united in faith and love, so as to grow in the Lord, belong to a profane building, which has nothing in common with the temple of the Lord.
Groweth unto an holy temple. Individual believers are at other times called "temples of the Holy Ghost," (1Co 6:19; 2Co 6:16,) but here all are said to constitute one temple. In both cases the metaphor is just and appropriate. When God dwells in each of us, it is his will that we should embrace all in holy unity, and that thus he should form one temple out of many. Each person, when viewed separately, is a temple, but, when joined to others, becomes a stone of a temple; and this view is given for the sake of recommending the unity of the church.
22. In whom ye also are builded together, or in whom also Be Ye Builded together. The termination of the Greek verb, συνοικοδομεῖσθε, like that of the Latin, cooedificamini, does not enable us to determine whether it is in the imperative or indicative mood. The context will admit either, but I prefer the latter sense. It is, I think, an exhortation to the Ephesians to grow more and more in the faith of Christ, after having been once founded in it, and thus to form a part of that new temple of God, the building of which through the gospel was then in progress in every part of the world.
Through the Spirit. This is again repeated for two reasons: first, to remind them that all human exertions are of no avail without the operation of the Spirit; and secondly, to point out the superiority of the spiritual building to all Jewish and outward services.
---
Footnotes
---
Next: Chapter 3