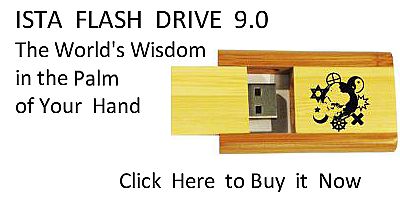 Sacred Texts
Christianity
Calvin
Index
Previous
Next
---
Calvin's Commentaries, Vol. 38: Romans, tr. by John King, [1847-50], at sacred-texts.com
---
1. Therefore being justified by faith, we have peace with God through our Lord Jesus Christ:
1. Iustificatus ergo ex fide, pacem habemus apud Deum per Dominum nostrum Iesum Christum;
2. By whom also we have access by faith into this grace wherein we stand, and rejoice in hope of the glory of God.
2. Per quem accessum habiumus fide in gratiam istam in qua stetimus, et gloriamur super spe gloriæ Dei.
1. Being then justified, etc. The Apostle begins to illustrate by the effects, what he has hitherto said of the righteousness of faith: and hence the whole of this chapter is taken up with amplifications, which are no less calculated to explain than to confirm. He had said before, that faith is abolished, if righteousness is sought by works; and in this case perpetual inquietude would disturb miserable souls, as they can find nothing substantial in themselves: but he teaches us now, that they are rendered quiet and tranquil, when we have obtained righteousness by faith, we have peace with God; and this is the peculiar fruit of the righteousness of faith. When any one strives to seek tranquillity of conscience by works, (which is the case with profane and ignorant men,) he labors for it in vain; for either his heart is asleep through his disregard or forgetfulness of God's judgment, or else it is full of trembling and dread, until it reposes on Christ, who is alone our peace.
Then peace means tranquillity of conscience, which arises from this, — that it feels itself to be reconciled to God. This the Pharisee has not, who swells with false confidence in his own works; nor the stupid sinner, who is not disquieted, because he is inebriated with the sweetness of vices: for though neither of these seems to have a manifest disquietude, as he is who is smitten with a consciousness of sin; yet as they do not really approach the tribunal of God, they have no reconciliation with him; for insensibility of conscience is, as it were, a sort of retreating from God. Peace with God is opposed to the dead security of the flesh, and for this reason, — because the first thing is, that every one should become awakened as to the account he must render of his life; and no one can stand boldly before God, but he who relies on a gratuitous reconciliation; for as long as he is God, all must otherwise tremble and be confounded. And this is the strongest of proofs, that our opponents do nothing but prate to no purpose, when they ascribe righteousness to works; for this conclusion of Paul is derived from this fact, — that miserable souls always tremble, except they repose on the grace of Christ.
2. Through whom we have access, 153 etc. Our reconciliation with God depends only on Christ; for he only is the beloved Son, and we are all by nature the children of wrath. But this favor is communicated to us by the gospel; for the gospel is the ministry of reconciliation, by the means of which we are in a manner brought into the kingdom of God. Rightly then does Paul set before our eyes in Christ a sure pledge of God's favor, that he might more easily draw us away from every confidence in works. And as he teaches us by the word access, that salvation begins with Christ, he excludes those preparations by which foolish men imagine that they can anticipate God's mercy; as though he said, "Christ comes not to you, nor helps you, on account of your merits." He afterwards immediately subjoins, that it is through the continuance of the same favor that our salvation becomes certain and sure; by which he intimates, that perseverance is not founded on our power and diligence, but on Christ; though at the same time by saying, that we stand, he indicates that the gospel ought to strike deep roots into the hearts of the godly, so that being strengthened by its truth, they may stand firm against all the devices of Satan and of the flesh. And by the word stand, he means, that faith is not a changeable persuasion, only for one day; but that it is immutable, and that it sinks deep into the heart, so that it endures through life. It is then not he, who by a sudden impulse is led to believe, that has faith, and is to be reckoned among the faithful; but he who constantly, and, so to speak, with a firm and fixed foot, abides in that station appointed to him by God, so as to cleave always to Christ.
And glory in the hope, etc. The reason that the hope of a future life exists and dares to exult, is this, — because we rest on God's favor as on a sure foundation: for Paul's meaning is, that though the faithful are now pilgrims on the earth, they yet by hope scale the heavens, so that they quietly enjoy in their own bosoms their future inheritance. And hereby are subverted two of the most pestilent dogmas of the sophists. What they do in the first place is, they bid Christians to be satisfied with moral conjecture as to the perception of God's favor towards them; and secondly, they teach that all are uncertain as to their final perseverance; but except there be at present sure knowledge, and a firm and undoubting persuasion as to the future, who would dare to glory? The hope of the glory of God has shone upon us through the gospel, which testifies that we shall be participators of the Divine nature; for when we shall see God face to face, we shall be like him. (2Pe 1:4; 1Jo 3:2.)
3. And not only so, but we glory in tribulations also: knowing that tribulation worketh patience;
3. Neque id modo, sed gloriamur 154 etiam in afflictionibus; scientes quod tribulatio patientiam efficiat;
4. And patience, experience; and experience, hope:
4. Patientia vero probationem; probatio autem spem:
5. And hope maketh not ashamed; because the love of God is shed abroad in our hearts by the Holy Ghost which is given unto us.
5. Porro spes non pudefacit, quoniam dilectio Dei diffusa est in cordibus nostris per Spiritum santum, qui datus est nobis.
3. Not only so, etc. That no one might scoffingly object and say, that Christians, with all their glorying, are yet strangely harassed and distressed in this life, which condition is far from being a happy one, — he meets this objection, and declares, not only that the godly are prevented by these calamities from being blessed, but also that their glorying is thereby promoted. To prove this he takes his argument from the effects, and adopts a remarkable gradation, and at last concludes, that all the sorrows we endure contribute to our salvation and final good.
By saying that the saints glory in tribulations, he is not to be understood, as though they dreaded not, nor avoided adversities, or were not distressed with their bitterness when they happened, (for there is no patience when there is no feeling of bitterness;) but as in their grief and sorrow they are not without great consolation, because they regard that whatever they bear is dispensed to them for good by the hand of a most indulgent Father, they are justly said to glory: for whenever salvation is promoted, there is not wanting a reason for glorying.
We are then taught here what is the design of our tribulations, if indeed we would prove ourselves to be the children of God. They ought to habituate us to patience; and if they do not answer this end, the work of the Lord is rendered void and of none effect through our corruption: for how does he prove that adversities do not hinder the glorying of the faithful, except that by their patience in enduring them, they feel the help of God, which nourishes and confirms their hope? They then who do not learn patience, do not, it is certain, make good progress. Nor is it any objection, that there are recorded in Scripture some complaints full of despondency, which the saints had made: for the Lord sometimes so depresses and straitens for a time his people, that they can hardly breathe, and can hardly remember any source of consolation; but in a moment he brings to life those whom he had nearly sunk in the darkness of death. So that what Paul says is always accomplished in them —
"We are in every way oppressed, but not made anxious; we are in danger, but we are not in despair; we suffer persecution, but we are not forsaken; we are cast down but we are not destroyed."
(2Co 4:8.)
Tribulation produces (efficiat) patience, etc. This is not the natural effect of tribulation; for we see that a great portion of mankind are thereby instigated to murmur against God, and even to curse his name. But when that inward meekness, which is infused by the Spirit of God, and the consolation, which is conveyed by the same Spirit, succeed in the place of our stubbornness, then tribulations become the means of generating patience; yea, those tribulations, which in the obstinate can produce nothing but indignation and clamorous discontent.
4. Patience, probation, etc. James, adopting a similar gradation, seems to follow a different order; for he says, that patience proceeds from probation: but the different meaning of the word is what will reconcile both. Paul takes probation for the experience which the faithful have of the sure protection of God, when by relying on his aid they overcome all difficulties, even when they experience, whilst in patiently enduring they stand firm, how much avails the power of the Lord, which he has promised to be always present with his people. James takes the same word for tribulation itself, according to the common usage of Scripture; for by these God proves and tries his servants: and they are often called trials. 155
According then to the present passage, we then only make advances in patience as we ought, when we regard it as having been continued to us by God's power, and thus entertain hope as to the future, that God's favor, which has ever succored us in our necessities, will never be wanting to us. Hence he subjoins, that from probation arises hope; for ungrateful we should be for benefits received, except the recollection of them confirms our hope as to what is to come.
5. Hope maketh not ashamed, etc.; 156 that is, it regards salvation as most certain. It hence appears, that the Lord tries us by adversities for this end, — that our salvation may thereby be gradually advanced. Those evils then cannot render us miserable, which do in a manner promote our happiness. And thus is proved what he had said, that the godly have reasons for glorying in the midst of their afflictions.
For the love of God, etc. I do not refer this only to the last sentence, but to the whole of the preceding passage. I therefore would say, — that by tribulations we are stimulated to patience, and that patience finds an experiment of divine help, by which we are more encouraged to entertain hope; for however we may be pressed and seem to be nearly consumed, we do not yet cease to feel God's favor towards us, which affords the richest consolation, and much more abundant than when all things happen prosperously. For as that happiness, which is so in appearance, is misery itself, when God is adverse to and displeased with us; so when he is propitious, even calamities themselves will surely be turned to a prosperous and a joyful issue. Seeing all things must serve the will of the Creator, who, according to his paternal favor towards us, (as Paul declares in the eighth chapter,) overrules all the trials of the cross for our salvation, this knowledge of divine love towards us is instilled into our hearts to the Spirit of God; for the good things which God has prepared for his servants are hid from the ears and the eyes and the minds of men, and the Spirit alone is he who can reveal them. And the word diffused, is very emphatical; for it means that the revelation of divine love towards us is so abounding that it fills our hearts; and being thus spread through every part of them, it not only mitigates sorrow in adversities, but also, like a sweet seasoning, it renders tribulations to be loved by us. 157
He says further, that the Spirit is given, that is, bestowed through the gratuitous goodness of God, and not conferred for our merits; according to what Augustine has well observed, who, though he is mistaken in his view of the love of God, gives this explanation, — that we courageously bear adversities, and are thus confirmed in our hope, because we, having been regenerated by the Spirit, do love God. It is indeed a pious sentiment, but not what Paul means: for love is not to be taken here in an active but a passive sense. And certain it is, that no other thing is taught by Paul than that the true fountain of all love is, when the faithful are convinced that they are loved by God, and that they are not slightly touched with this conviction, but have their souls thoroughly imbued with it.
6. For when we were yet without strength, in due time Christ died for the ungodly.
6. Christus enim, quum adhuc essemus infirmi secundum rationem Temporis, pro impiis mortuus est:
7. For scarcely for a righteous man will one die; yet peradventure for a good man some would even dare to die.
7. Vix sane pro justo quis moriatur; nam pro bono forsan aliquis etiam mori audeat.
8. But God commendeth his love toward us, in that, while we were yet sinners, Christ died for us.
8. Confimat autem erga nos charitatem Deus quod peccatores quum Adhuc essemus, Christus pro nobis mortuus est:
9. Much more then, being now justified by his blood, we shall be saved from wrath through him.
9. Multo igitur magis, justificati nunc per sanguinem ejus, servabimur per ipsum ab ira.
6. For Christ, etc. I ventured not in my version to allow myself so much liberty as to give this rendering, "In the time in which we were weak;" and yet I prefer this sense. An argument begins here, which is from the greater to the less, and which he afterwards pursues more at large: and though he has not woven the thread of his discourse so very distinctly, yet its irregular structure does not disturb the meaning. "If Christ," he says, "had mercy on the ungodly, if he reconciled enemies to his Father, if he has done this by the virtue of his death, much more easily will he save them when justified, and keep those restored to favor in the possession of it, especially when the influence of his life is added to the virtue of his death." 158 The time of weakness some consider to be that, when Christ first began to be manifested to the world, and they think that those are called weak, who were like children under the tuition of the law. I apply the expression to every one of us, and I regard that time to be meant, which precedes the reconciliation of each one with God. For as we are all born the children of wrath, so we are kept under that curse until we become partakers of Christ. And he calls those weak, who have nothing in themselves but what is sinful; for he calls the same immediately afterwards ungodly. And it is nothing new, that weakness should be taken in this sense. He calls, in 1Co 12:22, the covered parts of the body weak; and, in 2Co 10:10, he designates his own bodily presence weak, because it had no dignity. And this meaning will soon again occur. When, therefore, we were weak, that is, when we were in no way worthy or fit that God should look on us, at this very time Christ died for the ungodly: for the beginning of religion is faith, from which they were all alienated, for whom Christ died. And this also is true as to the ancient fathers, who obtained righteousness before he died; for they derived this benefit from his future death. 159
7. For a just man, etc. The meaning of the passage has constrained me to render the particle γὰρ as an affirmative or declarative rather than as a causative. The import of the sentence is this, "Most rare, indeed, is such an example to be found among men, that one dies for a just man, though this may sometimes happen: but let this be granted, yet for an ungodly man none will be found willing to die: this is what Christ has done." 160 Thus it is an illustration, derived from a comparison; for such an example of kindness, as Christ has exhibited towards us, does not exist among men.
8. But God confirms, etc. The verb, συνίστησι, has various meanings; that which is most suitable to this place is that of confirming; for it was not the Apostle's object to excite our gratitude, but to strengthen the trust and confidence of our souls. He then confirms, that is, exhibits his love to us as most certain and complete, inasmuch as for the sake of the ungodly he spared not Christ his own Son. In this, indeed, his love appears, that being not moved by love on our part, he of his own good will first loved us, as John tells us. (1Jo 3:16.) — Those are here called sinners, (as in many other places,) who are wholly vicious and given up to sin, according to what is said in Joh 9:31, "God hears not sinners," that is, men abandoned and altogether wicked. The woman called "a sinner," was one of a shameful character. (Lu 7:37.) And this meaning appears more evident from the contrast which immediately follows, — for being now justified through his blood: for since he sets the two in opposition, the one to the other, and calls those justified who are delivered from the guilt of sin, it necessarily follows that those are sinners who, for their evil deeds, are condemned. 161 The import of the whole is, — since Christ has attained righteousness for sinner by his death, much more shall he protect them, being now justified, from destruction. And in the last clause he applies to his own doctrine the comparison between the less and the greater: for it would not have been enough for salvation to have been once procured for us, were not Christ to render it safe and secure to the end. And this is what the Apostle now maintains; so that we ought not to fear, that Christ will cut off the current of his favor while we are in the middle of our course: for inasmuch as he has reconciled us to the Father, our condition is such, that he purposes more efficaciously to put forth and daily to increase his favor towards us.
10. For if, when we were enemies, we were reconciled to God by the death of his Son, much more, being reconciled, we shall be saved by his life.
10. Si enim quum inimici essemus, reconciliati sumus Deo per mortem Filii ejus; multo magis, reconciliati, servabimur per vitam ipsius.
10. This is an explanation of the former verse, amplified by introducing a comparison between life and death. We were enemies, he says, when Christ interposed for the purpose of propitiating the Father: through this reconciliation we are now friends; since this was effected by his death; much more influential and efficacious will be his life. 162 We hence have ample proofs to strengthen our hearts with confidence respecting our salvation. By saying that we were reconciled to God by the death of Christ, he means, that it was the sacrifice of expiation, by which God was pacified towards the world, as I have showed in the fourth chapter.
But the Apostle seems here to be inconsistent with himself; for if the death of Christ was a pledge of the divine love towards us, it follows that we were already acceptable to him; but he says now, that we were enemies. To this answer, that as God hates sin, we are also hated by him his far as we are sinners; but as in his secret counsel he chooses us into the body of Christ, he ceases to hate us: but restoration to favor is unknown to us, until we attain it by faith. Hence with regard to us, we are always enemies, until the death of Christ interposes in order to propitiate God. And this twofold aspect of things ought to be noticed; for we do not know the gratuitous mercy of God otherwise than as it appears from this — that he spared not his only-begotten Son; for he loved us at a time when there was discord between him and us: nor can we sufficiently understand the benefit brought to us by the death of Christ, except this be the beginning of our reconciliation with God, that we are persuaded that it is by the expiation that has been made, that he, who was before justly angry with us, is now propitious to us. Since then our reception into favor is ascribed to the death of Christ, the meaning is, that guilt is thereby taken away, to which we should be otherwise exposed.
11. And not only so, but we also joy in God through our Lord Jesus Christ, by whom we have now received the atonement.
11. Non solum autem, sed etiam gloriamur in Deo per Dominum Iesum Christum, per quem nunc reconciliationem accepimus.
11. And not this only, etc. He now ascends into the highest strain of glorying; for when we glory that God is ours, whatever blessings can be imagined or wished, ensue and flow from this fountain; for God is not only the chief of all good things, but also possesses in himself the sum and substance of all blessings; and he becomes ours through Christ. We then attain this by faith, — that nothing is wanting to us as to happiness. Nor is it in vain that he so often mentions reconciliation: it is, first, that we may be taught to fix our eyes on the death of Christ, whenever we speak of our salvation; and, secondly, that we may know that our trust must be fixed on nothing else, but on the expiation made for our sins.
12. Wherefore, as by one man sin entered into the world, and death by sin; and so death passed upon all men, for that all have sinned:
12. Quamobrem sicut per unum hominem peccatmn in mundum introiit, et per peccatum mors; atque ita in omnes homines mors pervagata est. quandoquidem omnes peccaverunt:
13. (For until the law sin was in the world: but sin is not imputed when there is no law.
13. (Nam usque ad legem peccatum erat in mundo; peccatum autem non imputatur, quum non est lex:
14. Nevertheless death reigned from Adam to Moses, even over them that had not sinned after the similitude of Adam's transgression, who is the figure of him that was to come.
14. Sed regnavit mors ab Adam usque ad Mosen, etiam in eos qui non peccaverunt ad similitudinem prævericationis Adam, qui est figura futuri.
12 Wherefore as, etc. He now begins to enlarge on the same doctrine, by comparing with it what is of an opposite character. For since Christ came to redeem us from the calamity into which Adam had fallen, and had precipitated all his posterity with him, we cannot see with so much clearness what we have in Christ, as by having what we have lost in Adam set before us, though all things on both sides are not similar: hence Paul subjoins an exception, which we shall notice in its place; and we shall also point out any other difference that may occur. The incompleteness of the sentence sometimes renders it obscure, as when the second clause, which answers to the former, is not expressed. But we shall endeavor to make both plain when we come to those parts. 163
Sin entered into the world, etc. Observe the order which he keeps here; for he says, that sin preceded, and that from sin death followed. There are indeed some who contend, that we are so lost through Adam's sin, as though we perished through no fault of our own, but only, because he had sinned for us. But Paul distinctly affirms, that sin extends to all who suffer its punishment: and this he afterwards more fully declares, when subsequently he assigns a reason why all the posterity of Adam are subject to the dominion of death; and it is even this — because we have all, he says, sinned. But to sin in this case, is to become corrupt and vicious; for the natural depravity which we bring, from our mother's womb, though it brings not forth immediately its own fruits, is yet sin before God, and deserves his vengeance: and this is that sin which they call original. For as Adam at his creation had received for us as well as for himself the gifts of God's favor, so by falling away from the Lord, he in himself corrupted, vitiated, depraved, and ruined our nature; for having been divested of God's likeness, he could not have generated seed but what was like himself. Hence we have all sinned; for we are all imbued with natural corruption, and so are become sinful and wicked. Frivolous then was the gloss, by which formerly the Pelagians endeavored to elude the words of Paul, and held, that sin descended by imitation from Adam to the whole human race; for Christ would in this case become only the exemplar and not the cause of righteousness. Besides, we may easily conclude, that he speaks not here of actual sin; for if everyone for himself contracted guilt, why did Paul form a comparison between Adam and Christ? It then follows that our innate and hereditary depravity is what is here referred to. 164
13. For until the law, etc. This parenthesis anticipates an objection: for as there seems to be no transgression without the law, it might have been doubted whether there were before the law any sin: that there was after the law admitted of no doubt. The question only refers to the time preceding the law. To this then he gives this answer, — that though God had not as yet denounced judgment by a written law, yet mankind were under a curse, and that from the womb; and hence that they who led a wicked and vicious life before the promulgation of the law, were by no means exempt from the condemnation of sin; for there had always been some notion of a God, to whom honor was due, and there had ever been some rule of righteousness. This view is so plain and so clear, that of itself it disproves every opposite notion.
But sin is not imputed, etc. Without the law reproving us, we in a manner sleep in our sins; and though we are not ignorant that we do evil, we yet suppress as much as we can the knowledge of evil offered to us, at least we obliterate it by quickly forgetting it. While the law reproves and chides us, it awakens us as it were by its stimulating power, that we may return to the consideration of God's judgment. The Apostle then intimates that men continue in their perverseness when not roused by the law, and that when the difference between good and evil is laid aside, they securely and joyfully indulge themselves, as if there was no judgment to come. But that before the law iniquities were by God imputed to men is evident from the punishment of Cain, from the deluge by which the whole world was destroyed, from the fate of Sodom, and from the plagues inflicted on Pharaoh and Abimelech on account of Abraham, and also from the plagues brought on the Egyptians. That men also imputed sin to one another, is clear from the many complaints and expostulations by which they charged one another with iniquity, and also from the defenses by which they labored to clear themselves from accusations of doing wrong. There are indeed many examples which prove that every man was of himself conscious of what was evil and of what was good: but that for the most part they connived at their own evil deeds, so that they imputed nothing as a sin to themselves unless they were constrained. When therefore he denies that sin without the law is imputed, he speaks comparatively; for when men are not pricked by the goads of the law, they become sunk in carelessness. 165
But Paul wisely introduced this sentence, in order that the Jews might hence more clearly learn how grievously they offended, inasmuch as the law openly condemned them; for if they were not exempted from punishment whom God had never summoned as guilty before his tribunal, what would become of the Jews to whom the law, like a herald, had proclaimed their guilt, yea, on whom it denounced judgment? There may be also another reason adduced why he expressly says, that sin reigned before the law, but was not imputed, and that is, that we may know that the cause of death proceeds not from the law, but is only made known by it. Hence he declares, that all became miserably lost immediately after the fall of Adam, though their destruction was only made manifest by the law. If you translate this adversative δε, though, the text would run better; for the meaning is, that though men may indulge themselves, they cannot yet escape God's judgment, even when there is no law to reprove them.
Death reigned from Adam, etc. He explains more clearly that it availed men nothing that from Adam to the time when the law was promulgated, they led a licentious and careless life, while the difference between good and evil was willfully rejected, and thus, without the warning of the law, the remembrance of sin was buried; yea, that this availed them nothing, because sin did yet issue in their condemnation. It hence appears, that death even then reigned; for the blindness and obduracy of men could not stifle the judgment of God.
14. Even over them, etc. Though this passage is commonly understood of infants, who being guilty of no actual sin, die through original sin, I yet prefer to regard it as referring to all those who sinned without the law; for this verse is to be connected with the preceding clause, which says, that those who were without the law did not impute sin to themselves. Hence they sinned not after the similitude of Adam's transgression; for they had not, like him, the will of God made known to them by a certain oracle: for the Lord had forbidden Adam to touch the fruit of the tree of the knowledge of good and evil; but to them he had given no command besides the testimony of conscience. The Apostle then intended to imply, that it did not happen through the difference between Adam and his posterity that they were exempt from condemnation. Infants are at the same time included in their number.
Who is a type of him who was to come. This sentence is put instead of a second clause; for we see that one part only of the comparison is expressed, the other is omitted — an instance of what is called anacoluthon 166 You are then to take the meaning as though it was said, "as by one man sin entered into the whole world, and death through sin, so by one man righteousness returned, and life through righteousness." But in saying that Adam bore a resemblance to Christ, there is nothing incongruous; for some likeness often appears in things wholly contrary. As then we are all lost through Adam's sin, so we are restored through Christ's righteousness: hence he calls Adam not inaptly the type of Christ. But observe, that Adam is not, said to be the type of sin, nor Christ the type of righteousness, as though they led the way only by their example, but that the one is contrasted with the other. Observe this, lest you should foolishly go astray with Origen, and be involved in a pernicious error; for he reasoned philosophically and profanely on the corruption of mankind, and not only diminished the grace of Christ, but nearly obliterated it altogether. The less excusable is Erasmus, who labors much in palliating a notion so grossly delirious.
15. But not as the offence, so also is the free gift. For if through the offence of one many be dead, much more the grace of God, and the gift by grace, which is by one man, Jesus Christ, hath abounded unto many.
15. Sed non sicut delictum, ita et donum; nam si unius delicto 167 multi mortui sunt, multo magis gratia Dei et donum Dei in gratia, quæ fuit unius hominis Christi, in multos abundavit.
15. But not as the offense, etc. Now follows the rectifying or the completion of the comparison already introduced. The Apostle does not, however, very minutely state the points of difference between Christ and Adam, but he obviates errors into which we might otherwise easily fall, and what is needful for an explanation we shall add. Though he mentions oftentimes a difference, yet there are none of these repetitions in which there is not a want of a corresponding clause, or in which there is not at least an ellipsis. Such instances are indeed defects in a discourse; but they are not prejudicial to the majesty of that celestial wisdom which is taught us by the Apostle; it has, on the contrary, so happened through the providence of God, that the highest mysteries have been delivered to us in the garb of an humble style, 168 in order that our faith may not depend on the potency of human eloquence, but on the efficacious working of the Spirit alone.
He does not indeed even now expressly supply the deficiency of the former sentence, but simply teaches us, that there is a greater measure of grace procured by Christ, than of condemnation introduced by the first man. What some think, that the Apostle carries on here a chain of reasoning, I know not whether it will be deemed by all sufficiently evident. It may indeed be justly inferred, that since the fall of Adam had such an effect as to produce the ruin of many, much more efficacious is the grace of God to the benefit of many; inasmuch as it is admitted, that Christ is much more powerful to save, than Adam was to destroy. But as they cannot be disproved, who wish to take the passage without this inference, I am willing that they should choose either of these views; though what next follows cannot be deemed an inference, yet it is of the same meaning. It is hence probable, that Paul rectifies, or by way of exception modifies, what he had said of the likeness between Christ and Adam.
But observe, that a larger number (plures) are not here contrasted with many (multis,) for he speaks not of the number of men: but as the sin of Adam has destroyed many, he draws this conclusion, — that the righteousness of Christ will be no less efficacious to save many. 169
When he says, by the offense of one, etc., understand him as meaning this, — that corruption has from him descended to us: for we perish not through his fault, as though we were blameless; but as his sin is the cause of our sin, Paul ascribes to him our ruin: our sin I call that which is implanted in us, and with which we are born.
The grace of God and the gift of God through grace, etc. Grace is properly set in opposition to offense; the gift which proceeds from grace, to death. Hence grace means the free goodness of God or gratuitous love, of which he has given us a proof in Christ, that he might relieve our misery: and gift is the fruit of this mercy, and hath come to us, even the reconciliation by which we have obtained life and salvation, righteousness, newness of life, and every other blessing. We hence see how absurdly the schoolmen have defined grace, who have taught that it is nothing else but a quality infused into the hearts of men: for grace, properly speaking, is in God; and what is in us is the effect of grace. And he says, that it is by one man; for the Father has made him the fountain out of whose fullness all must draw. And thus he teaches us, that not even the least drop of life can be found out of Christ, — that there is no other remedy for our poverty and want, than what he conveys to us from his own abundance.
16. And not as it was by one that sinned, 170 so is the gift: for the judgement was by one to condemnation, but the free gift is of many offences unto justification.
16. Et non sicut per unum qui peccaverat, ita donum; judicium enim ex uno in condemationem, donum autem ex multis delictis in justificationem.
16. This is especially an explanation of what he had said before, — that by one offense guilt issued in the condemnation of us all, but that grace, or rather the gratuitous gift, is efficacious to our justification from many offenses. It is indeed an expansion of what the last verse contains; for he had not hitherto expressed, how or in what respect Christ excelled Adam. This difference being settled, it appears evident, that their opinion is impious, who have taught that we recover nothing else by Christ but a freedom from original sin, or the corruption derived from Adam. Observe also, that these many offenses, from which he affirms we are freed through Christ, are not to be understood only of those which every one must have committed before baptism, but also of those by which the saints contract daily new guilt; and on account of which they would be justly exposed to condemnation, were they not continually relieved by this grace.
He sets gift in opposition to judgment: by the latter he means strict justice; by the former, gratuitous pardon. From strict justice comes condemnation; from pardon, absolution. Or, which is the same thing, were God to deal with us according to justice, we should be all undone; but he justifies us freely in Christ.
17. For if by one man's offence death reigned by one; much more they which receive abundance of grace and of the gift of righteousness shall reign in life by one, Jesus Christ.) 171
17. Si enin unius delicto mors regnavit per unum; multo magis qui exuberantiam gratiæ et doni justitiæ acceperunt, in vita regnabunt per unum Iesum Christum.)
17. For if the offense of one, etc. He again subjoins a general explanation, on which he dwells still further; for it was by no means his purpose to explain every part of the subject, but to state the main points. He had before declared, that the power of grace had surpassed that of sin: and by this he consoles and strengthens the faithful, and, at the same time, stimulates and encourages them to meditate on the benignity of God. Indeed the design of so studious a repetition was, — that the grace of God might be worthily set forth, that men might be led from self-confidence to trust in Christ, that having obtained his grace they might enjoy full assurance; and hence at length arises gratitude. The sum of the whole is this — that Christ surpasses Adam; the sin of one is overcome by the righteousness of the other; the curse of one is effaced by the grace of the other; from one, death has proceeded, which is absorbed by the life which the other bestows.
But the parts of this comparison do not correspond; instead of adding, "the gift of life shall more fully reign and flourish through the exuberance of grace," he says, that "the faithful shall reign;" which amounts to the same thing; for the reign of the faithful is in life, and the reign of life is in the faithful.
It may further be useful to notice here the difference between Christ and Adam, which the Apostle omitted, not because he deemed it of no importance, but unconnected with his present subject.
The first is, that by Adam's sin we are not condemned through imputation alone, as though we were punished only for the sin of another; but we suffer his punishment, because we also ourselves are guilty; for as our nature is vitiated in him, it is regarded by God as having committed sin. But through the righteousness of Christ we are restored in a different way to salvation; for it is not said to be accepted for us, because it is in us, but because we possess Christ himself with all his blessings, as given to us through the bountiful kindness of the Father. Hence the gift of righteousness is not a quality with which God endows us, as some absurdly explain it, but a gratuitous imputation of righteousness; for the Apostle plainly declares what he understood by the word grace. The other difference is, that the benefit of Christ does not come to all men, while Adam has involved his whole race in condemnation; and the reason of this is indeed evident; for as the curse we derive from Adam is conveyed to us by nature, it is no wonder that it includes the whole mass; but that we may come to a participation of the grace of Christ, we must be ingrafted in whim by faith. Hence, in order to partake of the miserable inheritance of sin, it is enough for thee to be man, for it dwells in flesh and blood; but in order to enjoy the righteousness of Christ it is necessary for thee to be a believer; for a participation of him is attained only by faith. He is communicated to infants in a peculiar way; for they have by covenant the right of adoption, by which they pass over unto a participation of Christ. 172 Of the children of the godly I speak, to whom the promise of grace is addressed; for others are by no means exempted from the common lot.
18. Therefore as by the offence of one judgment came upon all men to condemnation; even so by the righteousness of one the free gift came upon all men unto justification of life.
18. Itaque quemadmodum, per unius delictum, in omnes homines in condemnationem; sic et per unius justificationem, in omnes homines in justificationem vitæ.
18. Therefore, etc. This is a defective sentence; it will be complete if the words condemnation and justification be read in the nominative case; as doubtless you must do in order to complete the sense. We have here the general conclusion from the preceding comparison; for, omitting the mention of the intervening explanation, he now completes the comparison, "As by the offense of one we were made (constitute) sinners; so the righteousness of Christ is efficacious to justify us. He does not say the righteousness — δικαιοσύνην, but the justification — δικαίωμα, 173 of Christ, in order to remind us that he was not as an individual just for himself, but that the righteousness with which he was endued reached farther, in order that, by conferring this gift, he might enrich the faithful. He makes this favor common to all, because it is propounded to all, and not because it is in reality extended to all; for though Christ suffered for the sins of the whole world, and is offered through God's benignity indiscriminately to all, yet all do not receive him. 174
These two words, which he had before used, judgment and grace, may be also introduced here in this form, "As it was through God's judgment that the sin of one issued in the condemnation of many, so grace will be efficacious to the justification of many." Justification of life is to be taken, in my judgment, for remission, which restores life to us, as though he called it life-giving. 175 For whence comes the hope of salvation, except that God is propitious to us; and we must be just, in order to be accepted. Then life proceeds from justification. 176
19. For as by one man's disobedience many were made sinners, so by the obedience of one shall many be made righteous.
19. Quemadmodum enim per disobedientiam unius hominis peccatores constitute sunt multi; sic et per obedientiam unius justi constituentur multi.
19. This is no tautology, but a necessary explanation of the former verse. For he shows that we are guilty through the offense of one man, in such a manner as not to be ourselves innocent. He had said before, that we are condemned; but that no one might claim for himself innocence, he also subjoined, that every one is condemned because he is a sinner. And then, as he declares that we are made righteous through the obedience of Christ, we hence conclude that Christ, in satisfying the Father, has provided a righteousness for us. It then follows, that righteousness is in Christ, and that it is to be received by us as what peculiarly belongs to him. He at the same time shows what sort of righteousness it is, by calling it obedience. And here let us especially observe what we must bring into God's presence, if we seek to be justified by works, even obedience to the law, not to this or to that part, but in every respect perfect; for when a just man falls, all his former righteousness will not be remembered. We may also hence learn, how false are the schemes which they take to pacify God, who of themselves devise what they obtrude on him. For then only we truly worship him when we follow what he has commanded us, and render obedience to his word. Away then with those who confidently lay claim to the righteousness of works, which cannot otherwise exist than when there is a full and complete observance of the law; and it is certain that this is nowhere to be found. We also learn, that they are madly foolish who vaunt before God of works invented by themselves, which he regards as the filthiest things; for obedience is better than sacrifices.
20. Moreover the law entered, that the offence might abound. 177 But where sin abounded, grace did much more abound:
20. Lex vero intervenit, ut abundaret delictum; ubi vero abundavit delictum, superabundavit et gratia:
21. That as sin hath reigned unto death, even so might grace reign through righteousness unto eternal life by Jesus Christ our Lord.
21. Quo, sicut regnavit peccatum per mortem, sic et gratia regnet per justitiam in vitam æternam per Iesum Christum Dominum nostrum.
20. But the law intervened, etc. This subject depends on what he had said before — that there was sin before the law was published. This being the case, then follows immediately this question — For what purpose was the law given? It was therefore necessary to solve this difficulty; but as a longer digression was not suitable, he deferred the subject and handled it in another place: and now by the way he only says, that the law entered, 178 that sin might abound; for he describes not here the whole office and use of the law, but only touches on one part, which served his present purpose. He indeed teaches us, that it was needful that men's ruin should be more fully discovered to them, in order that a passage might be opened for the favor of God. They were indeed shipwrecked before the law was given; as however they seemed to themselves to swim, while in their destruction, they were thrust down into the deep, that their deliverance might appear more evident, when they thence emerge beyond all human expectation. Nor was it unreasonable, that the law should be partly introduced for this end — that it might again condemn men already condemned; for nothing is more reasonable than that men should, through all means be brought, nay, forced, by being proved guilty, to know their own evils.
That offense might abound, etc. It is well known how some, following Augustine, usually explain this passage, — that lust is irritated the more, while it is checked by the restraints of the law; for it is man's nature to strive for what is forbidden. But I understand no other increase to be intended here than that of knowledge and of obstinacy; for sin is set by the law before the eyes of man, that he may be continually forced to see that condemnation is prepared for him. Thus sin disturbs the conscience, which, when cast behind them, men forget. And farther, he who before only passed over the bounds of justice, becomes now, when the law is introduced, a despiser of God's authority, since the will of God is made known to him, which he now wantonly tramples under feet. It hence follows, that sin is increased by the law, since now the authority of the lawgiver is despised and his majesty degraded. 179
Grace has superabounded. After sin has held men sunk in ruin, grace then comes to their help: for he teaches us, that the abundance of grace becomes for this reason more illustrious. — that while sin is overflowing, it pours itself forth so exuberantly, that it not only overcomes the flood of sin, but wholly absorbs it. 180 And we may hence learn, that our condemnation is not set before us in the law, that we may abide in it; but that having fully known our misery, we may be led to Christ, who is sent to be a physician to the sick, a deliverer to the captives, a comforter to the afflicted, a defender to the oppressed. (Isa 61:1.)
21. That as sin has reigned, etc. As sin is said to be the sting of death, and as death has no power over men, except on account of sin; so sin executes its power by death: it is hence said to exercise thereby its dominion. In the last clause the order of the words is deranged, but yet not without reason. The simple contrast might have been thus formed, — "That righteousness may reign through Christ." But Paul was not content to oppose what is contrary to what is contrary, but adds the word grace, that he might more deeply print this truth on the memory — that the whole is to be ascribed, not to our merit, but to the kindness of God. 181 He had previously said, that death reigned; he now ascribes reigning to sin; but its end or, effect is death. And he says, that it has reigned, in the past tense; not that it has ceased to reign in those who are born only of flesh, and he thus distinguishes between Adam and Christ, and assigns to each his own time. Hence as soon as the grace of Christ begins to prevail in any one, the reign of sin and death ceases. 182
---
Footnotes
Calvin leaves out καὶ, "also." Griesbach retains it. The omission is only in one MS., and in the Syriac and Ethiopic versions: it is rendered νυν by Theodoret But its meaning here seems not to be "also," but "even" or "yea:" for this verse contains in part the same truth as the former. The style of Paul is often very like that of the Prophets, that is, the arrangement of his sentences is frequently on their model. In the Prophets, and also in the Psalms, we find often two distichs and sometimes two verses containing the same sentiment, only the latter distich states it differently, and adds something to it. See, for example, Ps. 32:1, 2. such is exactly the case here. "Justified by faith," and "this grace in which we stand," are the same. "Through our Lord Jesus Christ" and "through whom we have access," are identical in their import. The additional idea in the second verse is the last clause. That we may see how the whole corresponds with the Prophetic style, the two verses shall be presented in lines, —
1. Having then been justified by faith,
We have peace with God,
Through our Lord Jesus Christ;
2. Through whom we have had, yea, the access by faith
To this grace, in which we stand,
And exult in the hope of the glory of God.
The illative, then, is to be preferred to therefore, as it is an inference, not from a particular verse or a clause, but from what the Apostle had been teaching. By the phrase, "the glory of God," is meant the glory which God bestows: it is, to use the words of Professor Stuart, "genitivus auctoris."
The word "access," προσαγωγὴν has two meanings, — introduction (adductio) — and access (accessio.) The verb προσάγειν, is used in 1Pe 3:18, in the sense of introducing, leading or bringing to. So Christ, as Wolfius remarks, may be considered to be here represented as the introducer and reconciler, through whom believers come to God and hold intercourse with him. "Introduction" is the version of Macknight; and Doddridge has also adopted this idea. — Ed.
Gloriamur — καυχώμεθα. The same as in the preceding verse, and rendered "boast" by Macknight, and in the former verse by Doddridge and here, "glory." "Boast" is certainly not a proper word, for it is commonly used in a bad sense. "Rejoice" is too feeble, for it means exultation and triumph. — Ed.
The word in James is δοκίμιον while here it is δοκιμὴ. The first means a test, or the act of testing — trial; and the second, the result of testing — experience, and is rendered in our version "proof," 2Co 2:9, — "experiment," 2Co 9:13, — and in 2Co 8:2, "trial," which ought to be experience. Beza says, that the first bears to the second a similar relation as cause bears to effect: the one thing is testing or probation, and the other is the experience that is thereby gained.
The word is rendered here, not very intelligibly, "approbation," both by Macknight and Stuart; but more correctly, "experience," by Beza and Doddridge. — Ed.
Chalmers observes, that there are two hopes mentioned in this passage, — the hope of faith in the second verse, and the hope of experience in this. "The hope of the fourth verse," he says, "is distinct from and posterior to the hope of the second; and it also appears to be derived from another source. The first hope is hope in believing, a hope which hangs direct on the testimony of God...The second hope is grounded on distinct considerations — not upon what the believer sees to be in the testimony of God, but upon what he finds to be in himself. — It is the fruit not of faith, but of experience; and is gathered not from the word that is without, but from the feeling of what passes within." — Ed.
"The love of God" in this passage may mean either the love of which God is the object — love to God, or the love which he possesses — God's love to us: the usus loquendi would admit either of these meanings; and hence commentators have differed on the point. The expression, τὴν ἀγάπην τοῦ Θεοῦ, in Lu 12:42, Joh 5:42, and in other places, means "love to God;" ἡ ἀγάπη τοῦ Θεοῦ, in 1Jo 4:9, signifies clearly the love of God to us. The meaning then can alone be ascertained by the context and by the wording of the sentence. It stands connected with Christian graces, patience and hope; and this favors the first view, that it is love to God produced within by the Spirit. Then the verb, ἐκκέχυται — is poured out or poured forth, seems more suitable to the idea of love being communicated as a gift, or as a holy feeling within. It is further what prevents hope from being disappointed; it is some good or enjoyment that now strengthens and satisfies hope; and to love God who first loved us is to realize in a measure what hope expects; and when it is said that it is diffused by the Spirit, we are reminded of what Paul says in (Ga 5:22, that "love" is one of the fruits of the Spirit. But it may, on the other hand, be alleged, that the verse stands connected with what follows, as the next verse begins with "for," and that the subsequent context most clearly refers to the love of God to us; and this evidently decides the question.
The first view, our love to God, has been adopted by Augustine, Mede, Doddridge, Scott, and Stuart; and the other, God's love to us, by Chrysostom, Beza, Pareus, Grotius, Hodge, and Chalmers, and also by Schleusner who gives this paraphrase, "Amor Dei abunde nobis declaratus est — the love of God is abundantly declared to us." — Ed.
On the argument of this verse, and on what follows to the tenth verse, Professor Stuart makes this remark, — "The passage before us seems to be more direct, in respect to the perseverance of the saints, than almost any other passage in the Scriptures which I can find. The sentiment here is not dependent on the form of a particular expression, (as it appears to be in some other passages); but it is fundamentally connected with the very nature of the argument." — Ed.
Others, as well as Calvin, such as Chrysostom and Erasmus, have connected κατὰ καιρὸν with the preceding, and not with the following words. Pareus, who inclined to the same view, gives this explanation, — "He distinguishes the former from the present state, as though he said, 'We who are now justified by faith were formerly ungodly.'" Chrysostom refers to the time of the law, and considers the weakness here to be that of man under the law. This gives an emphatic meaning to "weak," which otherwise it seems not to have, and is countenanced by what is said in Ro 8:3, where the law is said to be weak, but weak on account of the weakness of the flesh. At the same time it must be observed, that most commentators, like Beza, connect these words, κατὰ καιρὸν, with the death of Christ, as having taken place "in due time," appointed by God, and pre-signified by the prophets, according to what is said in Ga 4:4. — Ed.
Calvin has omitted what is said of the "good" man; for whom, it is said, one would perhaps even dare to die. The "just," δίκαιος, is he who acts according to what justice requires, and according to what the Rabbins say, "What is mine is mine, and what is thine is thine," שלי שלי ושלך שלך: but the "good," ἀγαθὸς, is the kind, the benevolent, the beneficient, called טוב in Hebrew; who is described by Cicero as one who does good to those to whom he can, (vir bonus est is, qui prodest quibus potest.)
But the description goes farther, for in Ro 5:10 the word "enemies ἐχθροὶ," is introduced in order to complete the character of those for whom Christ died. They were not only "ungodly," and therefore unjust towards God, and "wicked," given to all evils; but also "enemies," entertaining hatred to God, and carrying on war, as it were, against him. — Ed.
The meaning given to συνίστησι is not peculiar. It is used with an accusative in two senses, — to recommend, to commend, to praise, as in Ro 16:1; 2Co 3:1; 2Co 5:12; 2 Cor. 10:12, 18; and also, to prove, to demonstrate, to shew, to render manifest or certain, and thus to confirm, as in Ro 3:5; 2 Cor. 6:4, 2 Cor. 7:11; Ga 2:18; Schleusner refers to this passage as an instance of the latter meaning. That God proved, or rendered manifest, or conspicuously shewed, his love, seems to be the most suitable idea, as the proof or the evidence is stated in the words which follow. The Syriac version gives the sense of shewing or proving. Vatablus has "proves" or verifies; Grotius, "renders conspicuous," Beza, "commends," as our version and Macknight; Doddridge, "recommends;" Hodge, "renders conspicuous." — Ed.
"By his life," the abstract for the concrete; it means, "through him being alive," being at God's right hand, having every power committed to him, and making intercession for us Ro 8:34. "Because I live, ye shall live also." Joh 14:19. — Ed.
The beginning of this verse has occasioned a vast number of conjectures, both as to the connection and as to the corresponding clause to the first sentence. Most agree in the main with Calvin on these two points. Hodge announces a similar view as to the connection in these words, — "The idea of men being regarded and treated, not according to their own merits, but the merit of another, is contrary to the common mode of thinking among men. The Apostle illustrates and enforces it by an appeal to the great analogous fact in the history of the world."
As to the corresponding clause, that it is found in Ro 5:18, there is a common consent, — Pareus, Willet, Grotius, Doddridge, Scott, Stuart, Chalmers, etc.; the intervening verses are viewed as parenthetic.
The phrase, διὰ τοῦτο, and also διὸ and οὖν, are sometimes used anticipatively as well as retrospectively, as their corresponding particles are often in Hebrew. See note on Ro 2:1. That Paul uses διὰ τοῦτο in this way appears evident from Ro 4:16; Ro 13:6; 1Co 11:10. It anticipates here, as I think, what is afterwards expressed by ἐφ ᾧ, as in Ro 4:16, by ἵνα, in Ro 13:6, by γὰρ, and in 1Co 11:10, by διὰ before angels. Then the meaning of the verse would be conveyed by the following rendering, —
12. For this reason — as through one man sin entered into the world, and through sin death, even so death came on all men, because all have sinned.
According to this view, the corresponding clause is in the verse itself. The sentiment of the passage is this, — through one man sin entered and death followed; and death followed as to all mankind, because all had sinned. Then, according to his usual manner, the Apostle takes up the last subject, "sin," issuing in the death of all; and at the end of the Ro 5:14 he goes back to "the one man," Adam, who he says was a type of another: and this sentence is made the text of what follows till the end of the Ro 5:19. Having before referred to the state of things before the "law," in the two remaining verses he refers to the bearing of the law on his subject, and shows that there is in Christ an abundant provision for the increase of sin occasioned by the law.
So abundant is grace that it is fully sufficient to remove original sin, actual sins — its fruits, and the sins discovered by the law, and by its means increased and enhanced. Hence superabundance is ascribed to it. — Ed.
The particles ἐφ ᾦ, at the end of this verse, have been variously rendered, without much change in the meaning. "In quo — in which," i.e., sin, Augustine; "in quo — in whom," i.e., man, Chrysostom and Beza; "per quem — by or through whom," Grotius; "propterea quod," vel, "quia," vel, "quoniam — because," Luther, Pareus, and Raphelius; which is the same with that of Calvin See Mt 26:50; 2Co 5:4; Php 3:12
Wolfius quotes a singular passage from a Jewish Rabbi, Moses Tranensis, "In the sin which the first man sinned, the whole world through him (or in him, בו) sinned: for he was every man, or all mankind — כי זה כל אדם." The idea is exactly the same with that of the Apostle.
"There are three things," says Pareus, "which are to be considered in Adam's sin, — the sinful act, the penalty of the law, and the depravity of nature; or in other words, the transgression of the command, the punishment of death, and natural corruption, which was the loss of God's image, and in its stead came deformity and disorder. From none of these his posterity are free, but all these have descended to them; there is a participation of the transgression, an imputation of guilt, and the propagation of natural depravity. There is a participation of the sin; for all his posterity were seminally in his loins, so that all sinned in his sin, as Levi paid tithes in the loins of Abraham; and as children are a part of their parents, so children are in a manner partakers of their parents' sin. There is also an imputation of guilt, for the first man so stood in favor, that when he sinned, not only he, but also all his posterity fell with him, and became with him subject to eternal death. And lastly, there is the propagation or the generation of a dreadful deformity of nature; for such as Adam became after the fall, such were the children he begat, being after his own image, and not after the image of God. Ge 5:1. All these things, as to the first sin, apply to the parent and also to the children, with only this difference — that Adam sinning first transgressed, first contracted guilt, and first depraved his nature, — and that all these things belong to his posterity by participation, imputation, and propagation."
Both Stuart and Barnes stumble here; and though they denounce theorizing, and advocate adherence to the language of Scripture, they do yet theorize and attempt to evade the plain and obvious meaning of this passage. But in trying to avoid one difficulty, they make for themselves another still greater. The penalty, or the imputation of guilt, they admit; which is indeed undeniable, as facts, as well as Scripture, most clearly prove: but the participation they deny, though words could hardly be framed to express it more distinctly than the words of this verse; and thus, according to their view, a punishment is inflicted without a previous implication in an offense; while the Scriptural account of the matter is, according to what Calvin states, that "sin extends to all who suffer its punishment," though he afterwards explains this in a way that is not altogether consistent. — Ed.
This verse, as bearing on the argument, maybe viewed rather differently. This and the following verse contain an explanation or an illustration of the last, Ro 5:12. He states in this verse two things: a fact and a general principle; the fact is, that sin, the first sin in its evident effects, (for he speaks throughout of no other sin, as to Adam, or as producing death,) was in the world before the law of Moses was given; and the general principle he avows is, that no sin is imputed where there is no law. Having made this last admission, he proceeds in the Ro 5:14 to say, that "nevertheless," or notwithstanding, death, the effect of sin, prevailed in the world, and prevailed even as to those who did not actually or personally sin as Adam did. He takes no account of personal sins, for his object was to show the effects of the first sin. And then he says, that in is respect Adam was a kind of type, a figure, a representative of Christ who was to come; and in the three verses which follow, Ro 5:15-17, he traces the similitude between the two, pointing out at the same time the difference, which in every instance is in favor of the last Adam. That τύπος signifies here likeness and not identity, is quite certain, whatever may be its common meaning because its import is exemplified and illustrated in the verses which follow. — Ed.
Ανακόλουθον, not consequent: a figure in grammar when a word or a clause, required by a former one, is not put down. — Ed.
Delicto — fault, παράπτωμα — stumbling, fall, transgression. Perhaps the last would be the best word here. It is rendered sometimes in the plural number "trespasses," Matt. 18:35, 2 Cor. 5:19, Eph. 2:1 Macknight renders it here "fall," but most "offense." The comparison here is between the sin of one, which produced death, and the grace of God through one, which brings the "gift" of life; and the difference, "much more," seems to refer to the exuberance of grace by which man is to be raised to a higher state than that from which Adam fell. "A little lower than the angels" was man in his first creation; he is by exuberance of grace to be raised to a state as high as that of angels, if not higher; or we may take "much more" as intimating the greater power of grace to recover than sin to destroy. Sin is the act of man, and issued in death; but grace is the act of God, and will therefore with greater certainty issue in life.
"Adam's life after his fall was even as a slow dying, that reached its completion in his physical death; Christ's ζωοποίησις of mankind is also gradual, the height of which is in the glorification of the body." — Olshausen
"Sub contemptibili verborum humilitate." This sort of derogatory language as to the style of Scripture, Calvin had evidently learnt from the fathers. Chrysostom and Jerome did sometimes say most unwarrantable things in this respect, and that in a great measure because they did not understand the style of the New Testament, and in part with the view of taking away, by an admission, the force of objections alleged by admirers of Grecian and refined diction. The style of the New Testament is that of the Old; and hardly any of the fathers, except Origen and Jerome knew Hebrew, and the latter learnt it only in his old age, so that he could have had no great insight into its peculiarities. One like Chrysostom brought up in the refinements of Grecian literature, was a very unfit judge of the style of the New Testament, and hence it is that the criticisms of the Greek fathers in general are comparatively of very little value.
The whole of this passage, 12-19, is constructed according to the model of the Hebrew style; and when rightly understood, it will appear to contain none of those defects ascribed to it. — Ed.
It is evident that is the many οἱ πολλοί, include those connected with the two parties — the many descendants of Adam, and the many believers in Christ. And "the many" was adopted to form a contrast with the "one."
"The many" are termed "all" in verse Ro 5:18, and again, "the many," in Ro 5:19. They are called "the many" and "all" alike with regard both to Adam and to Christ. Some maintain that the terms are coextensive in the two instances. That the whole race of man is meant in the one instances cannot be doubted: and is there any reason why the whole race of man should not be included in the second? Most clearly there is. The Apostle speaks of Adam and his posterity, and also of Christ and his people, or those "who receive abundance of grace," or, "are made righteous;" and "the many" and the "all" are evidently those who belong to each separately. In no other way can the words with any consistency be understood. All who fell in Adam do not certainly "receive abundance of grace," and are not "made righteous." And it is not possible, as Professor Hodge observes, "so to eviscerate such declarations as these, as to make them to contain nothing more than that the chance of salvation is offered to all men." This is indeed contrary to evident facts. Nor can they mean, that a way of acceptance has been opened, which is suitable to all; for though this is true, it yet cannot be the meaning here. Hence "the many" and the "all," as to Adam, are all his descendants; and "the many" and the "all," as to Christ, are those who believe. — Ed.
Many copies have ἁμαρτήματος — sin; but it is a reading deemed by Griesbach of less authority than the received text, ἁμαρτήσαντος — sinning: yet there being good MSS. in its favor, and several versions, especially the Syriac and the Vulgate, and the passage requiring it, this reading is to be preferred. Then the rendering would be the following, —
And not as through one sin, is the free gift — (δώρημα;) for judment was indeed from one sin to condemnation, but the free favor (χάρισμα) is from many trespasses to justification.
It is the character of the Apostle's style to change his words, while the same idea is often intended. The comparison here is between the one sin which issued in condemnation, and the many trespasses or offenses, from which a justification is the favor obtained. — Ed.
This verse, according to the usual manner of the Apostle, whose style is that of the Prophets, includes the two main ideas of the two preceding verses, in another form, and in an inverted order, as it refers first to the one offense and then to the one man, in the first clause; and the same order is followed in the second; "the exuberance of grace" is to cover the many offenses before mentioned, as opposed to the one offense, and to one man is opposed one Christ Jesus.
The reading ἐν τῷ ἑνι, though according to Griesbach, it is not, as to MSS., of equal authority with the received text, is yet to be preferred; for τοῦ ἑνὸς makes a tautology, and destroys the order which we find preserved in the second clause. — Ed.
The original is, "Habent enim in fœdere jus adoptionis, quo in Christi communionem transeunt." — Ed.
The meaning of this word is evident here; for it stands in contrast with παράπτωμα — offense or transgression, in the former clause, and is identical in sense with ὑπακόη — obedience, in the next verse. It means what is appointed and adjudged as right; and hence it is rendered "ordinance," Lu 1:6; "judgment," Ro 1:32; and, in Ro 5:16, "justification," when it stands opposed to κατάκριμα — condemnation, and means absolution, acquittal, as the determination of the judge. It signifies here, that what Christ did was according to God's appointment; it was something directly contrary to offense or transgression; and what it was is explained in the next verse by the word "obedience." Wolfius says, that δικαίωμα is the satisfaction of Christ, or his active and passive obedience, Ro 5:19, — that δικαιοσύνη is the merit of Christ, obtained by has death and applied to us by faith, Ro 3:22, — and that δικαίωσις is the act of justification which follows from the satisfaction of Christ, apprehended by faith. — Ed.
"Nam etsi passus est Christus pro peccatis totius mundi. atque omnibus indifferenter Dei benignitate offertur; non tamen omnes apprehendum." It appears from this sentence that Calvin held general redemption. — Ed.
It is an Hebraistic form of speaking, genitivus effectûs Its meaning is that it is a justification unto life, whose end is life, or, which issues in life, that is, eternal life, according to its import in Ro 5:17, when reigning in life — ἐν ζωὟ, is spoken of; and the word "eternal," is added to it in the last verse. This life commences with justification, and therefore this view includes what Calvin says, though it extends farther. — Ed.
This agrees better with the following verse, though the meaning is substantially the same with what is given in our version. — Ed.
Πλεονάση, which means to grow more and more, to increase, to multiply: it is a different verb from that in the last clause. What he calls "offense" or "fall" in this member of the sentence, he calls "sin" in the next. It is still "the fall" or "the sin" which caused it: for that is the parent of every other sin. — Ed.
"Intercessisse legem — that the law came between," i.e., Adam and Christ; παρεισὢλθεν from παρὰ, with, besides, or between, and εἰσέρχομαι, to enter. It occurs elsewhere only in Ga 2:4, where it is rendered, "came in privily," as required by the context. But it cannot be so rendered here. Schleusner says, that it simply means to enter, and that it is so used by Philo. It is thus rendered by the Syriac and Arabic versions. Erasmus has "obiter subiit, vel, irrepsit — came, or, crept in by the by;" Hammond has the same; but Beza attaches the idea of besides to παρὰ, — præterea introiit — entered in besides," i.e., in addition to the disease under which all men labored, having been contaminated by that of the first sin. "Intervenit — intervened," is the rendering of Grotius; that is, the law intervened between the beginning of sin and the beginning of new righteousness. "The law," says Hodge, "was superinduced on a plan already laid. It was not designed for the accomplishment of man's salvation, that is, either for his justification or sanctification, but for the accomplishment of a very subordinate part in the great scheme of mercy." — Ed.
Chrysostom regarded ἵνα here as denoting not the final cause, but the event, and thought the meaning to be, that the law entered, so that the effect or event was, that sin increased. Its rendering would then be, so that: and this seems to be the meaning given to it by Calvin. The law did not create sin, but made it known, and by discovering it, increased its guilt when persisted in, and by discovering it showed the necessity of a Savior.
The superabounding has a reference to the increasing of sin by means of the law. Grace not only abounded so as to be sufficient to remedy the first sin and the sins which followed it; but it abounded still more, so as to be an adequate provision for sin when increased by the law, through the perverseness of human nature. — Ed.
The antithesis to "sin" is properly "righteousness;" but, as Calvin observes, "grace" is connected with it. To preserve the contrast, the sentence might be rendered, "grace through righteousness;" and then to show the medium or channel through which this "grace through righteousness" is to reign so as to issue in "eternal life," it is added, "through Jesus Christ our Lord." So that in this single sentence, we have the origin, "grace," the means or the meritorious cause, "righteousness," the agent, or the procurer of it, "Jesus Christ," and the end, "eternal life." Some take "grace" as antithetic to sin, and connect "righteousness" with "eternal life," and render it "justification;" but this does not so well preserve the antithetic character of the clause. Those who render it "holiness" completely misunderstand the drift of the passage.
The first part is differently rendered: instead of "unto death," Hammond renders it, like Calvin, "through death," and Grotius, "by (per) death." The preposition is εν and not εἰ, and its common meaning is "in," and it may be here translated, "in death," i.e., in a state of death. The reign of sin was that of death and misery; the reign of grace through Christ's righteousness is that of life and happiness, which is never to end. — Ed.
That the antitheses of this remarkable passage, from verse 12 to the end, may be more clearly seen, it shall be presented in lines. The contrast in Rom. 5:12, 20 will be found in the first and last line and in the second and the third; and as to all the other verses, in the first and the third line and in the second and the fourth, except Rom. 5:13, 14, which are an explanation of the 12th. The 17th includes the two ideas of the 15th and 16th, in an inverted order. The 18th and l9th contain the summing up of the argument, —
12. For this reason, — as by one man sin entered into the world, And death by sin, Even so death came upon all men, — Because all had sinned:
13. Sin indeed was until the law in the world, But sin is not imputed when there is no law;
15. But not as the transgression, So also the free favor; For if through the transgression of one Many died. Much more has God's grace, and his free gift through the grace of one man, Jesus Christ, Abounded unto many:
16. And not as through one sin, So the free gift; For judgment was indeed Through one sir to condemnation, But the free favor Is from many transgressions to justification, —
17. For if for one transgression, Death reigned through one; Much more shall they, who receive abundance of grace and of the gift of righteousness, Reign in life through one, Jesus Christ.
18. So then, as through one transgression, Judgment was on all men to condemnation; So also through one righteousness, The free favor is on all men to justification of life:
19. For as through the disobedience of one man, Sinful were made many; So also through the obedience of one, Righteous shall be made many.
20. But the law entered in, That multiplied might be transgression; But where sin multiplied, Superabounded has grace: So that as sin reigned Into death; So also grace shall reign through righteousness, Into eternal life, through Jesus Christ our Lord. — Ed.
---
Next: Chapter 6