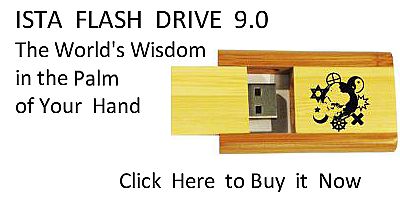 Sacred Texts
Christianity
Calvin
Index
Previous
Next
---
Calvin's Commentaries, Vol. 36: Acts, Part I, tr. by John King, [1847-50], at sacred-texts.com
---
30. And when forty years were expired, there appeared unto him in the desert of Mount Sinai the angel of the Lord, in a flame of fire in a bush. 31. And so soon as Moses saw it, he wondered at the vision. Furthermore, when he drew near to consider, the voice of the Lord came unto him, 32. I am the God of thy fathers, the God of Abraham, the God of Isaac, the God of Jacob; and Moses was afraid, and durst not draw near. 33. And the Lord said unto him, Put off thy shoes from thy feet; for the place whereon thou standest is holy ground. 34. In seeing, I have heard [seen] the affliction of my people in Egypt, and have heard their mourning, and I am come down to deliver them. And now come, I will send thee into Egypt.
30. And when forty years were expired. As Moses was no blockish man, 424 every one of us may easily gather how many things might have come into his mind which might have caused him to mistrust his calling. The shifts and sleights of Satan are captious. We are more than bent naturally to distrustfulness; 425 what doubts soever arise in our minds concerning the word of God we do easily admit the same. It was a hard exchange to be thrust from earthly delights and a sumptuous life unto the painful and base office of feeding sheep; and especially forasmuch as Moses saw so much time spent, and being in the mean season sent into the wilderness, what other thing could he imagine with himself but that that was vain and a plain mock which the Lord had promised? Forasmuch as being now fourscore years of age, he was occupied about the feeding of his father-in-law's sheep, when could he have hoped that there should have been any use of him in delivering the people? It is good for us oftentimes to call to mind these combats of the godly until they be thoroughly imprinted in our memory, lest our minds faint, and our hearts fail us, if the Lord make us stay longer than we could wish. Again, Moses giveth a notable example of modesty, seeing that in all that time he attempteth nothing; he raiseth no tumults, neither intrudeth himself any way to bear rule, as troublesome men use to do; but employeth himself in his shepherd's function as diligently as if he should never have been called unto any greater charge. But whilst he tarrieth the Lord's leisure so patiently, he [the Lord] appeareth unto him at length.
The angel of the Lord appeared unto him. It is first demanded who this angel was? and, secondly, why he appeared in such a form? For after that Luke had called him an angel, he bringeth him in immediately speaking thus: I am the God of Abraham, etc. Some answer, As God doth sometimes attribute and impart unto his ministers those things which are most proper to himself, so it is no absurd or inconvenient thing, if they have his name given them; but seeing this angel affirmeth manifestly that he is the eternal God, who alone is, and in whom all things have their being, we must needs restrain this title unto the essence of God; for it can by no means agree to the angels. It might be said more fitly, that because the angel speaketh in the name of the Lord, he taketh upon him his person, as if he declared his commandments word for word, as out of the mouth of God, which manner of speaking is usual in the prophets; but when Luke shall say afterwards, that this was the same angel through whose assistance and guiding Moses delivered the people: and Paul, in the 10th chapter of the First to the Corinthians, (1Co 10:4) doth affirm that Christ was that guide, there is no cause why we should now wonder that the angel taketh to himself that which is proper to God alone.
Therefore, let us, first of all, set down this for a surety, that there was never since the beginning any communication between God and men, save only by Christ; for we have nothing to do with God, unless the Mediator be present to purchase his favor for us. Therefore, this place doth plentifully prove the divinity of Christ, and teacheth that he is of the same essence with the Father. Furthermore, he is called an angel, not only because he had the angels always to bear him company, and to be, as it were, his apparitors: 426 but because that deliverance of the people did shadow the redemption of us all, for whose sake Christ was to be sent of his Father, that he might take upon him the shape of a servant together with our flesh. It is certain, indeed, that God did never appear unto men as he is, but under some shape agreeable to their capacity; notwithstanding, there is another reason why Christ is called by this name, because he being appointed by the eternal counsel of God to be unto men the minister of salvation, doth appear unto Moses to this end. Neither is that contrary to this doctrine, which is written in the 2nd chapter to the Hebrews, (Heb 2:16) that Christ never took the angels, but the seed of Abraham; for although he took upon him the shape of an angel for a time, yet did he never take the nature of angels, as we know that he was made very man.
It resteth that we speak somewhat of the burning bush. That is common, that God doth apply the signs unto the things by a certain likelihood, and this is almost the common order and way of the sacraments. Furthermore, this was the fittest thing that could have been shown to Moses, to confirm his faith in the present business. He knew in what state he had left his nation. Although there were a greater 427 number of men, yet were they not unlike to a bush. For the thicker the bush is, and the more store of shrubs it hath, 428 the more subject is it to take fire, that it may burn on every side; so the people of Israel were but a weak band, and such as was laid open to all injuries; and this unwarlike multitude being pressed down even with their own weight, had incensed the cruelty of Pharaoh only with the prosperous success of increasing. Therefore, the people being oppressed with cruel tyranny, is, as it were, a pile of wood set on fire at every corner, neither is there any thing which keepeth it from being consumed to ashes, save this, because the Lord sitteth in the midst thereof; and although the [an] undoubted 429 fire of persecution did then burn, yet because the Church of God is never free from afflictions in the world, the continual estate thereof is after a sort painted out in this place. For what other thing are we but fuel for fire? And there fly abroad innumerable fire-brands of Satan continually, which set on fire both our bodies and also our minds; but the Lord delivereth and defendeth us, by his wonderful and singular goodness, from being consumed. Therefore, the fire must needs burn, that it may burn us in this life; but because the Lord dwelleth in the midst of us, he shall so preserve us that afflictions shall do us no harm, as it is also said in the 46th Psalm, (Ps 46:5.)
31. He wondered at the vision. Let us know that God did use thus to deal with our fathers, that they might assuredly know his majesty; for he meant to make a manifest distinction between the visions which he showed, and the juggling casts of Satan. And this certainty is more necessary, for what credit should the oracles of God otherwise carry, wherein the covenant of eternal life is contained? Therefore, forasmuch as this alone is the true stay of faith, to have God to be the author thereof, that he may [he must needs] undoubtedly declare that it is he that speaketh. Again, forasmuch as Satan walketh about continually, and doth by many and strange shifts insinuate himself, and hath so many ways to deceive, and especially seeing he doth pretend the name of God craftily, we must take great heed of his mocks. We see how in times past he deluded all nations, and [how he deludes] the Papists also. For all the monsters of superstitions, all the dotings of errors which were in times past, and do as yet reign in Popery, did proceed from dreams, visions, and false revelations; yea, furthermore, even the Anabaptists have their illusions thence. Therefore, this is the only remedy that God do distinguish by certain marks those visions which he showeth; for then are we without danger of erring, when he hath revealed his majesty unto us. For this cause was the mind of Moses stricken with admiration, and then afterwards he draweth near to consider; after that he is come nearer, the Lord toucheth him with a more lively feeling of [I confess indeed] his presence, so that he is afraid. For I confess that there are none of all these things which Satan cannot imitate, yet falsely like an ape. And the Lord doth not only show himself by such signs, but helping our dullness, he doth also open our eyes that we may not be deceived. Again, the Holy Ghost doth imprint in our minds certain marks and tokens of God's presence, that there may no doubt remain.
32. I am the God of thy fathers. Now, we see to what end the vision was offered to Moses; to wit, that the word of God might have his [its] authority. For bare visions should do but little good, unless doctrine were joined therewithal; and it is joined with them not as an inferior part, but as the cause of all visions and the end. And whereas he calleth himself the God of Abraham, Isaac, and Jacob, there is a double reason why he calleth himself so. As the majesty of God is infinite, if we will comprehend it, it doth rather swallow up our senses; if we endeavor to ascend unto it we vanish away; therefore, he adorneth himself with titles under which we may comprehend him. But we must mark that God maketh choice of such titles, as that he may by them call us back unto his word. For he is called the God of Abraham, Isaac, and Jacob, for this cause, because he committed unto them the doctrine of salvation, that he might thereby be known to the world. But God had respect properly unto the present circumstance when he spake to Moses on this wise; for both this vision, and the hope of the delivery of the people, and the commandment which he was about to give to Moses, did depend upon the covenant which he had made in times past with the fathers. So that the suspicion of novelty is taken away, and the mind of Moses is lifted up to hope for redemption, which was grounded in the whole 430 promise.
Therefore, this title is as much as if God had said, I, which have promised in times past to your fathers, that I have a care of your safety, which have taken the kindred of Abraham to my tuition by a free covenant, yea, which have appointed this time for an end of your bondage, I appear now unto thee, that I may perform that which I promised, like as at this day all the promises of God must lean and be stayed upon this foundation, that they may be sure and certain to us, that God hath adopted us in Christ, and hath promised that he will be our God and our Father. And Christ gathereth out of this place by good reason that the godly live after they be dead, (Mt 22:32;) for if the whole man perish in death, this were an unfitting speech, 431 I am the God of Abraham. Let us suppose that there is no Rome, shall not he be laughed at which shall call himself consul of Rome? For this is requisite in relation, that the members be answerable between themselves. 432 There is also another reason to be considered, that forasmuch as God hath in his hand both life and death, without all doubt he preserveth those alive whose father he will be, and whom he counteth his children; therefore, though Abraham, Isaac, and Jacob died, concerning the flesh, yet do they live in spirit with God.
And Moses being afraid. This might seem to be an absurd thing, that a voice full of consolation doth rather terrify Moses than make him glad; but it was good for Moses to be thus terrified with the presence of God, that he might frame himself unto the greater reverence; neither doth the voice of God alone strike his mind, but his majesty, whereof he saw a sign in the burning bush. And what marvel is it, if man be afraid when he seeth God? and especially let us remember that men's minds are by this means prepared unto fear and reverence as in Ex 20:22,
"Thou hast seen signs, thou hast heard the sound of the trumpet, that thou mayest learn to fear the Lord."
But some will say, Why dare not Moses now for fear consider, who was not afraid to draw near before? I answer, that the nearer we draw unto God, the more his glory doth appear, so are we the more afraid, and that by right. And God maketh Moses afraid for none other cause, save only that he may make him obedient unto him. This fear was a preparation not unfit for greater boldness; and to this end tendeth that which followeth, Put off thy shoes from thy feet; for he is admonished by this sign with reverence to receive the commandments of God, and to give him due glory by all means.
33. Because the place wherein. The Lord meant by this commendation which he giveth to the place, to lift up the mind of Moses into heaven, that he might not think upon any earthly thing. And if so be that Moses was to be pricked forward with so many pricks, that having forgotten the earth, he might hearken to God, must not we have our sides even, as it were, digged through, 433 seeing we are an hundred times more slow than he? Notwithstanding, here may a question be asked, how this place became so holy? for it was no more holy than other places before that day. I answer, that this honor is given to the presence of God, and not to the place, and that the holiness of the place is spoken of for man's sake. For if the presence of God do make the earth holy, how much more force thereof ought men to have? 434 Notwithstanding, we must also note, that the place was thus beautified only for a time, so that God did not fix his glory there, as Jacob erected an altar to God in Bethel, after that God had showed some token of his presence there, (Ge 35:7.) When as his posterity did imitate the same afterward, it was such worship as was reproved. 435 Finally, the place is called holy for Moses' sake only, that he may the better address himself to fear God and to obey him. Forasmuch as God doth now show himself unto us everywhere in Christ, and that in no obscure figures, but in the full light and perfect truth, we must not only put off our shoes from our feet, but strip ourselves stark-naked of ourselves. 436
34. In seeing I have seen. God promiseth now that he will deliver his people, that he may appoint Moses to be his minister afresh, because the former objection was taken away by so long space of time. For God is said to see our miseries when he hath respect to us, and is careful for our safety; as he is said again to shut his eyes, and turn his back, when as he seemeth to set light by our cause. In like sort is he said to come down. He needeth not to move out of his place to help us, for his hand reacheth throughout the heaven and earth; but this is referred unto our understanding. For, seeing that he did not deliver his people from their affliction, he might seem that he was afar off, and was busied about some other thing in heaven. Now he saith that the Israelites shall perceive that he is nigh unto them. The sum tendeth to this end, that Moses knowing the will of God, may not doubt to follow him as a guide, and the more boldly to employ himself about the delivery of the people, which he knew was the work of God. For we must note that he saith that he heard the mourning of the people. For although he hath respect unto those which are in misery and unjustly oppressed, yet when we lay our mournings and complaints in his lap, he is especially moved to have mercy; although this word may be taken for those blind and confused complaints which are not directed unto God, as it is taken oftentimes elsewhere.
---
Footnotes
---
Next: Acts 7:35-37