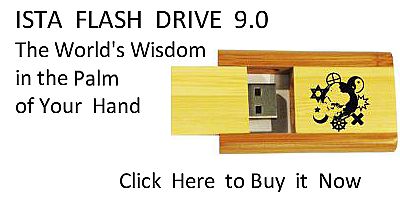 Sacred Texts
Christianity
Calvin
Index
Previous
Next
---
Calvin's Commentaries, Vol. 35: John, Part II, tr. by John King, [1847-50], at sacred-texts.com
---
1. Now, on;he first day of the week, 193 Mary Magdelene goeth early to the sepulcher, while it was, yet dark, and seeth the stone rolled away from the sepulchre. 2. Then she runneth, and cometh to Simon Peter, and to the other disciple whom Jesus loved, and saith to them, They have taken away the Lord out of the sepulcher, and we know not where they have laid him. 3. Peter therefore went forth, and the other disciple, and came to the sepulcher. 4. And they both ran together, and the other disciple outran Peter, and came first to the sepulchre. 5. And, stooping down, he saw the linen clothes lying; yet he went not in. 6. Then Simon Peter came following him, and entered into the sepulcher, and saw the linen clothes lying; 7. And the napkin that was about his head, not lying with the linen clothes, but wrapped together in a place by itself. 8. Then the other disciple, who came first to the sepulcher, went in also, and he saw and believed. 9. For as yet they knew not the scripture, that tie must must rise from the dead.
1. Now, on the first day of the week. As the resurrection of Christ is the most important article of our faith, and without it the hope of eternal life is extinguished, for this reason the Evangelists are the more careful to prove it, as John here collects many proofs, in order to assure us that Christ is risen from the dead. It may be thought strange, however, that he does not produce more competent witnesses; for he begins with a woman; but thus the saying is fulfilled, that
God chooseth what is weak, and foolish, and contemptible in the world, that he may bring to nought the wisdom, and excellence, and glory, of the flesh,
(1Co 1:27.)
There certainly was nothing more of earthly grandeur in the disciples than in the women who followed Christ; but as Christ was pleased to reckon them the principal witnesses of his resurrection, on this single ground their testimony is entitled to the greatest deference, and is not liable to any objection. As to the priests, and scribes, and the whole people, and even Pilate, nothing but gross and wilful blindness prevented them from firmly believing that Christ was risen. All of them, therefore, deserved that seeing they should not see; yet Christ revealed himself to the little flock.
Before proceeding farther, however, it is necessary to show how the Evangelists agree with each other; for, at first sight, there appears to be some contradiction in their words. John mentions but one woman, Mary Magdalene; Mt 28:1 mentions two, Mary Magdalene, and the other Mary; Mr 16:1 mentions three, Mary Magdalene, and Mary (the mother) of James, and Salome; Luke 24:10, 22 does not fix the number, but only relates that women came, who had followed Christ from Galilee. But the difficulty is easily solved in this manner. As Matthew inserts the names of two women who were best known, and had the highest reputation among the disciples, so John satisfies himself with mentioning the name of Mary Magdalene alone, but yet does not exclude the others; and, indeed, it is evident, from viewing his words in their connection, that she was not alone, for, shortly afterwards, Mary Magdalene says, in the plural number, WE know not where they have laid him. Although, therefore, John says nothing about her companions, yet the other Evangelists, who relate that there were many along with her, say nothing that is contradicted by John's narrative.
The discrepancy as to the time may be easily solved. When John says that they came before daybreak, we must understand, that they had set out on their journey during the darkness of the night; that, before they came to the sepulcher, the day had dawned; and that in the evening, after sunset, when the Sabbath was ended, they had bought the spices; and thus the narrative of the other Evangelists must be reconciled.
It may be thought that there is another appearance of contradiction in its being stated by John, that Mary spoke to none but himself and Peter, while Luke 24:10, 11 relates, that she came to the eleven Apostles, and that her words appeared to them to be idle tales. But this is easily explained, for John intentionally passed by the rest of the Apostles, because it was only himself and Peter that came to the sepulcher. As to Luke mentioning Peter alone, it is for the same reason as we have just now assigned in reference to Mary Megdalene and the rest of the women. It is also probable, that the other nine disciples were restrained by fear, lest they should be too easily observed if they went in a body. Nor is this inconsistent with what Luke appears to suggest, that they despised Mary's words; for immediately afterwards he adds, that Peter ran, (Lu 24:12.) He therefore means simply that, when they first heard it, they appeared to be astonished, but that at length Peter took courage, and followed her for the purpose of seeing.
When Luke relates that Christ appeared to Mary before that she had informed the disciples that the grave was empty, the order of the narrative is inverted. This is evident from the context, for he adds what, John tells us, happened before she saw Jesus; nor is there any thing strange in this, for the Hebrew writers frequently relate first what is later in the order of time.
On the first day of the week; or, literally, on the first day of the Sabbaths. The Evangelists do not relate when or how Christ rose; for it was enough for them to explain at what time, and to what persons, his resurrection was made known. John therefore says, that Mary came on the first day of the Sabbaths. Literally, the words may be rendered, on One (μιᾷ) day of the Sabbaths; but it is customary with the Hebrews to use the word אהד (ehad) one, instead of first, because in reckoning we begin with one. Now as every seventh day was dedicated to rest, they called the whole week a Sabbath conferring this honor on the sacredness of the day, that the rest of the time was named from it. The women, therefore, came to the sepulcher on the day after the Sabbath, having on the same day (but after sunset) bought spices; and afterwards went out of the city secretly, and during the darkness of the night, as people are wont to do when they are afraid. Now, it was the first day of the Sabbaths, with respect to the following Sabbath, because it was the commencement of the week, of which the Sabbath was the close.
3. Peter therefore went forth. There being so little faith, or rather almost no faith, both in the disciples and in the women, it is astonishing that they had so great zeal; and, indeed, it is not possible that religious feelings led them to seek Christ. Some seed of faith, therefore, remained in their hearts, but quenched for a time, so that they were not aware of having what they had. Thus the Spirit of God often works in the elect in a secret manner. In short, we must believe that there was some concealed root, from which we see fruit produced. Though this feeling of piety, which they possessed, was confused, and was accompanied by much superstition, still I give to it — though inaccurately — the name of faith, because it was only by the doctrine of the Gospel that it was produced, and it had no tendency but towards Christ. From this seed there at length sprang a true and sincere faith, which, leaving the sepulcher, ascended to the heavenly glory of Christ.
When Scripture speaks of the feeble beginnings of faith, it says that Christ is born in us, and that we, on the other hand, are born in him; but the disciples must be placed almost below infancy, for they are ignorant of the resurrection of Christ, but yet the Lord nourishes them as a mother nourishes the child that is contained in her womb. Formerly they resembled children, and had made a little progress, but the death of Christ had rendered them so weak, that they must be again begotten and formed, as Paul says of the Galatians,
My little children, of whom I Travail In Birth again until Christ Be Formed in you,
(Ga 4:19.)
When we find that Peter, though he made less haste, is the first to enter into the sepulcher, let us learn from it that many persons have more given to them in the end than appears at the beginning. And, indeed, we sometimes see many, who were full of fervour at the commencement, give way when they come to the conflict; while others, who appeared to be slow and indolent, assume new courage when danger is at hand.
5. And seeth the linen clothes lying. The linen clothes might be regarded as the spoils, intended to lead to the belief of Christ's resurrection; for it was not probable that his body had been stripped naked, in order that it might be removed to another place. This would not have been done by a friend, nor even by an enemy.
7. And the napkin which was about his head. When the Evangelist says, that a napkin was wrapped about his head, this refutes the falsehood of the Papists, who pretend that the whole body was sewed up in one linen garment, which they hold out to the wretched populace, calling it "the holy winding-sheet." 194 I say nothing about their gross ignorance of the Latin language, which led them to suppose that the word napkin — denoting what was used for wiping the sweat from the face, such as a handkerchief 195 — signified a covering for the whole body; nor do I say any thing about their impudence in boasting that they have this very napkin in five or six different places. But this gross falsehood is intolerable, because it openly contradicts the evangelical history. To this is added a fabulous miracle, which they have contrived, to this effect, that the likeness of Christ's body continued to be visible in the linen cloth. I appeal to you, if such a miracle had been wrought, would nothing have been said about it by the Evangelist, who is so careful to relate events which were not of so great importance? Let us be satisfied with this simple view of the matter, that Christ, by laying aside the tokens of death, intended to testify that he had clothed himself with a blessed and immortal life.
8. And he saw and believed. It is a poor exposition which some give of these words, that John believed what he had heard Mary say, namely, that Christ's body had been carried away; for there is no passage in which the word believe bears this meaning, especially when it is used simply and without any addition. Nor is this inconsistent with the fact, that Peter and John return home, while they are still in doubt and perplexity; for in some passages John had employed this phraseology, when lie intended to describe the increase of faith. Besides, Lu 24:12 relates that Peter wondered at seeing the sepulcher in such good order; meaning by this, that Peter thought of something greater and loftier than what Mary had told him.
9. For as yet they knew not the scripture, that he must rise again from the dead. They had often heard from the mouth of Christ what they now saw with their eyes, but this flowed from their hearts. Being now warned by the sight of a strange spectacle, they begin to think of Christ as having something Divine, though they are still far from having a clear and accurate knowledge of him. John, therefore, accuses himself, when he acknowledges that the first time that he believed was, when he beheld the proofs of Christ's resurrection.
Besides, he represents more strongly his own guilt and that of his brethren, by adding, that they not only had forgotten the words of Christ, but that they did not believe the Scriptures; for to this ignorance lie ascribes the deficiency of their faith. Hence, too, we may draw a useful instruction, that we ought, to ascribe it to our carelessness, when we are ignorant of what we ought to know about Christ, because we have not profited as we ought to have done by the Scriptures, which clearly reveal the excellence of Christ.
Not to go farther for an instance of this, it may be thought that the resurrection of Christ is taught in them obscurely, and only under figures; but the attentive reader will find abundantly clear testimonies. Paul proves (Ac 13:34) that Christ must have risen from the dead, because God declares by the prophet Isaiah, (Isa 55:3) that, under his reign, the mercy promised to David would be sure. An unskilful person might imagine that what Paul quotes is not at all to the purpose; but they who believe the principles of fkith, and are well acquainted with the Scriptures, have no difficulty in perceiving the force of this argument; for, in order theft Christ may secure to us for ever the grace of God, Christ himself; must live for ever.
There are many passages of the same kind, which it is not, now necessary to collect. Let us therefore rest satisfied with the three following. It is written,
Thou wilt not permit thy Holy One to see corruption,
(Ps 16:10.)
Peter and Paul explain this prediction as referring to Christ, (Ac 2:27, and Ac 13:35,) and justly; for there is not one of all the sons of Adam who is not of himself liable to corruption. Consequently, the immortality of Christ is there declared. It is likewise beyond all doubt that the following passage refers to Christ,
The Lord said to my Lord, Sit thou at my right hand, until I make thy enemies thy footstool, (Ps 110:1.)
Now, death will not be destroyed till the last day. The kingdom is titan given to Christ till the end of the world, and this kingdom cannot exist without his life. But Isaiah speaks more clearly than all the rest when, after having foretold the death of Christ, he immediately adds, that it impossible to declare his age, (Isa 53:8.) In short we ought to believe that the doctrine of Scripture is so full and complete in every respect that whatever is defective in our faith ought justly to be attributed to ignorance of the Scriptures.
10. Then the disciples went away again to their own homes. 11. But Mary stood without at the sepulcher, weeping; and as she wept, she stooped down to the sepulcher, 12. And seeth two angels in white garments sitting, one at the head, and the other at the feet, where the body of Jesus had lain. 13. And they say to her, Woman, why weepest thou? She saith to them, Because they have taken away my Lord, and I know not where they have laid him. 14. Having said this, she turned back, and seeth Jesus standing, and knew not that it was Jesus. 15. Jesus saith to her, Woman, why weepest thou? She, thinking that he was the gardener, saith to him, Sir, if thou hast carried him hence, tell me where thou hast laid hint, and I will take him away.
10. Then the disciples went away again to their own homes. It is possible that their minds were still in a state of doubt and uncertainty, when they returned home; for, though John says that they believed, yet their faith was not strong, but was only some confused remembrance of the miracle and resembled a trance, until it was more fully confirmed; and indeed, a strong faith could not be produced merely by the sight which they had beheld. Besides, Christ did not present himself to their view, until they had been more fully awakened from their carnal stupidity. They had indeed given a praise worthy demonstration of their zeal, in hastening to the sepulcher; yet Christ hid himself from them, because they sought him with too great superstition.
11. But Mary stood at the sepulcher without. The Evangelist now begins to describe the manner in which Christ appeared both to the women and to the disciples, to testify his resurrection. Though he mentions but one woman, Mary, yet I think it is probable that the other women were also along with her; for it is not reasonable to suppose, as some have done, that the women fainted through fear. Those writers wish to avoid a contradiction, but I have already shown that no such contradiction exists.
As to the women remaining at the sepulchre, while the disciples return to the city, they are not entitled to great accommodation on this account; for the disciples carry with them consolation and joy, but the women torment themselves by idle and useless weeping. In short, it is superstition alone, accompanied by carnal feelings, that keeps them near the sepulchre
12. And seeth two angels. What an amazing forbearance displayed by our Lord, in bearing with so many faults in Mary and her companions! For it is no small honor which he confers on them by sending his angels, and, at length, making himself known to them, which he had not done to the apostles. Though the apostles and the women were afflicted with the same disease, yet the stupidity of the apostles was less excusable, because they had profited so little by the valuable and careful instruction which they had received. One purpose, certainly, which Christ had in view in selecting the women, to make the first manifestation of himself to them, was, to fill the apostles with shame.
In white garments. Whether Mary knew them to be angels, or thought that they were men, is uncertain. We know that white garments were an emblem of the heavenly glory; as we find that Christ was clothed in white garments, when he was transfigured on the mountain, and showed his glorious majesty to his three apostles, 196 (Mt 17:2.) Luke relates that the angel who appeared to Cornelius stood before him In Bright Clothing, (Ac 10:30.) Nor do I deny that linen garments were commonly used by the inhabitants of Eastern countries; but by the dress of the angels God pointed out something remarkable and uncommon, and put marks on them, as it were, that they might be distinguished from men. Besides, Mt 28:3 compares the countenance of the angel, who conversed with the women, to lightning. And yet it is possible that their fear arose solely from their minds being struck with admiration, for it appears that they stood astonished.
Again, whenever we read that the angels appeared in the visible form of men and clothed with garments, this was done on account of the ignorance of men. For my part, I have no doubt that they sometimes were clothed with real bodies; but whether or not those two angels had merely the appearance of bodies, would be a useless inquiry, and I shall therefore leave it undetermined. To me it is enough that the Lord gave them a human shape, that the women might see and hear them, while the magnificent and uncommon dress which they wore distinguished them from the ordinary rank of men, and pointed out something divine and heavenly.
One at the head, and the other at the feet. One angel only is mentioned by Matthew, (Mt 28:2.) This, however, does not contradict John's narrative; for both angels did not address Mary at the same time, but only one of them who had a commission to speak. There is no good ground for Augustine's allegory, that the position of the angels — one at the head, and the other at the feet — pointed out that the Gospel would be preached from the East to the West. It is more worthy of observation, that Christ, by preparatory arrangements of this nature, made a commencement of the glory of his kingdom; for, by the honor which the angels render to the sepulcher, not only is the ignominy of the cross taken away, but the heavenly majesty of Christ shines.
13. Woman, why weepest thou? From the statements of the Evangelists, it may be readily concluded, that the angel held a long conversation; but John gives a brief summary of what was spoken, because this was sufficient for proving the resurrection of Christ. The conversation consists of reproof mingled with comfort. The angel reproves Mary for her excessive weeping, but, at the same time, mingles joy, when he says that there is no reason to weep, since Christ has risen.
14. And seeth Jesus standing It may be asked, Whence arose this mistake, that Mary does not recognize Jesus, with whom she must have been intimately acquainted? Some think that he appeared in a different form, but I think that the fault lay rather in the eyes of the women, as Luke (Lu 24:16) says of the two disciples, their eyes were withheld from knowing him We will not say, therefore, that Christ was continually assuming new shapes, like Proteus 197 but that it is in the power of God, who gave eyes to men, to lessen their sharpness of vision whenever he thinks proper, that seeing they may not see.
In Mary we have an example of the mistakes into which the human mind frequently falls. Though Christ presents himself to our view, yet we imagine that he assumes various shapes, so that our senses conceive of any thing rather than of the true Christ; for not only are our powers of understanding liable to be deceived, but they are also bewitched by the world and by Satan, that they may have no perception of the truth.
15. Lord, if thou hast carried him hence. She calls him Lord, according to the custom of her nation; for the same appellation, Lord, (Κύριε 198 ) is employed by the Hebrews in addressing laborers and other persons of low condition. We see that Mary has no view of this matter but what is earthly. She desires only to obtain the dead body of Christ, that she may keep it hidden in the sepulcher; but she leaves out the most important matter, the elevation of her mind to the divine power of his resurrection. We need not wonder, therefore, if such grovelling views place a veil before her eyes.
16. Jesus saith to her, Mary! She turned herself, and said to him, Rabboni! which means, Master! 17. Jesus saith to her, Touch me not; for I am not yet ascended to my Father; but go to my brethren, and say to them, I ascend to my Father and your Father, and to my God and your God. 18. Mary Magdalene went and told the disciples that she had seen the Lord, and that he had said these things to her.
16. Jesus saith to her, Mary! That Christ allowed Mary, a short time, to fall into a mistake, was useful for confirming her faith; but now, by a single word, he corrects her mistake. He had formerly addressed her, but his discourse seemed to be that of an unknown person; he now assumes the character of the Master, and addresses his disciple by name, as we have formerly seen that
the good shepherd calleth to him by name every sheep of his flock,
(Joh 10:3.)
That voice of the shepherd, therefore, enters into Mary's heart, opens her eyes, arouses all her senses, and affects her in such a manner, that she immediately surrenders herself to Christ.
Thus in Mary we have a lively image of our calling; for the only way in which we are admitted to the true knowledge of Christ is, when he first knows us, and then familiarly invites us to himself, not by that ordinary voice which sounds indiscriminately in the ears of all, but by that voice with which he especially calls the sheep which the Father hath given to him. Thus Paul says,
After that you have known God, or rather, after that you have been known by him,
(Ga 4:9.)
And said to him, Rabboni! The efficacy of the address is evident from this circumstance, that Mary immediately renders to Christ the honor which is due to him; for the word Rabboni is not only respectful, but involves a profession of obedience. Mary therefore declares, that she is a disciple of Christ, and submits to him as her Master. This is a secret and wonderful change effected on the human understanding, when God, enlightening her by his Spirit, renders her clear-sighted, who formerly was slow of apprehension, and, indeed, altogether blind. Besides, the example of Mary ought to serve the purpose of exhortation, that all whom Christ invites to himself may reply to him without delay.
The word Rabboni is Chaldee, though the Chaldeans pronounce it Ribboni; but it is customary to make a change on words, when they are transferred to a foreign tongue. The meaning is the same as if we were to say, My Lord! or, My Master! But in the time of Christ this mode of expression had gained currency, of using Rabbi and Rabboni instead of Master.
17. Touch me not. This appears not to agree with the narrative of Matthew; for he expressly says, that the women held him By The Feet, and worshipped him, (Mt 28:9.) Now, since he allowed himself to be touched by his disciples, what reason was there for forbidding Mary to touch him? The answer is easy, provided that we remember that the women were not repelled from touching Christ, till their eagerness to touch him had been carried to excess; for, so far as it was necessary for removing doubt, he unquestionably did not forbid them to touch him, but, perceiving that their attention was too much occupied with embracing his feet, he restrained and corrected that immoderate zeal. They fixed their attention on his bodily presence, and did not understand any other way of enjoying his society than by conversing with him on the earth. We ought, therefore, to conclude, that they were not forbidden to touch him, until Christ saw that, by their foolish and unreasonable desire, they wished to keep him in the world.
For I am not yet ascended to my Father. We ought to attend to this reason which he adds; for by these words he enjoins the women to restrain their feelings, until he be received into the heavenly glory. In short, he pointed out the design of his resurrection; not such as they had imagined it to be, that, after having returned to life, he should triumph in the world, but rather that, by his ascension to heaven, he should enter into the possession of the kingdom which had been promised to him, and, seated at the right hand of the Father, should govern the Church by the power of his Spirit. The meaning of the words therefore is, that his state of resurrection would not be full and complete, until he should sit down in heaven at the right hand of the Father; and, therefore, that the women did wrong in satisfying themselves with having nothing more than the half of his resurrection, and desiring to enjoy his presence in the world. This doctrine yields two advantages. The first is, that those who are desirous to succeed in seeking Christ must raise their minds upwards; and the second is, that all who endeavor to go to him must rid themselves of the earthly affections of the flesh, as Paul exhorts,
If ye then be risen with Christ seek those things which are above, where Christ sitteth at the right hand of God,
(Col 3:1.)
But go to my brethren. Some limit the word brethren to the cousins and relatives 199 of Christ, but, in my opinion, improperly; for why should he have sent to them rather than to the disciples? They reply, Because John elsewhere testifies, that His Brethren did not believe in him. (Joh 7:5.)
But I do not think it probable that Christ conferred so great an honor on those who are there mentioned. It must also be admitted, that Mary Magdalene 200 fully obeyed the injunctions of Christ. Now, it immediately follows, that she went to the disciples; from which we conclude, that Christ had spoken of them. 201
Besides, Christ knew that the disciples, whom those men, by their opinion, treat as separated, were assembled in one place; and it would have been exceedingly absurd that he should pay attention to I know not what sort of persons, and disregard the disciples, who, having been collected into one place, were subjected to a violent conflict between hope and fear. To this it may be added, that Christ appears to have borrowed this expression from Ps 22:22, where we and these words: I will declare thy name to my brethren; for it is beyond all controversy, that this passage contains the fulfillment of that prediction.
I conclude, therefore, that Mary was sent to the disciples in general; and I consider that this was done by way of reproach, because they had been so tardy and sluggish to believe. And, indeed, they deserve not only to have women for their teachers, but even oxen and asses; since the Son of God had been so long and laboriously employed in teaching, and yet they had made so little, or hardly any progress. Yet this is a mild and gentle chastisement, when Christ thus sends his disciples to the school of the women, that by their agency, he may bring them back to himself. Here we behold also the inconceivable kindness of Christ, in choosing and appointing women to be the witnesses of his resurrection to the Apostles; for the commission which is given to them is the only foundation of our salvation, and contains the chief point of heavenly wisdom.
It ought likewise to be observed, however, that this occurrence was extraordinary, and — we might almost say — accidental. They are commanded to make known to the Apostles what they afterwards, in the exercise of the office committed to them, proclaimed to the whole world. But, in executing this injunction, they do not act as if they had been Apostles; and, therefore, it is wrong to frame a law out of this injunction of Christ, and to allow women to perform the office of baptizing. Let us be satisfied with knowing that Christ displayed in them the boundless treasures of his grace, when he once appointed them to be the teachers of the Apostles, and yet did not intend that what was done by a singular privilege should be viewed as an example. This is peculiarly apparent in Mary Magdalene, who had formerly been possessed by seven devils, (Mr 16:9; Lu 8:2;) for it amounted to this, that Christ had brought her out of the lowest hell, that he might raise her above heaven.
If it be objected, that there was no reason why Christ should prefer the women to the Apostles, since they were not less carnal and stupid, I reply, it does not belong to us, but to the Judge, to estimate the difference between the Apostles and the women. But I go farther, and say, that the Apostles deserved to be more severely censured, because they not only had been better instructed than all others, but, after having been appointed to be the teachers of the whole world, and after having been called the light of the world, (Mt 5:14,) and the salt of the earth, (Mt 5:13,) they so basely apostatized. Yet it pleased the Lord, by means of those weak and contemptible vessels, to give a display of his power.
I ascend to my Father. By using the word ascend he confirms the doctrine which I have lately explained; that he rose from the dead, not for the purpose of remaining any longer on the earth, but that he might enter into the heavenly life, and might thus draw believers to heaven along with him. In short, by this term he forbids the Apostles to fix their whole attention on his resurrection viewed simply in itself, but exhorts them to proceed farther, until they come to the spiritual kingdom, to the heavenly glory, to God himself. There is great emphasis, therefore, in this word ascend; for Christ stretches out his hand to his disciples that they may not seek their happiness anywhere else than in heaven;
for where our treasure is, there also must our heart be,
(Mt 6:21.)
Now, Christ declares, that he ascends on high; and, therefore, we must ascend, if we do not wish to be separated from him.
When he adds, that he ascends To God, he quickly dispels the grief and anxiety which the Apostles might feel on account of his departure; for his meaning is, that he will always be present with his disciples by Divine power. True, the word ascend denotes the distance of places; but though Christ be absent in body, yet, as he is with God, his power, which is everywhere felt, plainly shows his spiritual presence; for why did he ascend to God, but in order that, being seated at God's right hand, 202 he might reign both in heaven and in earth? In short, by this expression he intended to impress on the minds of his disciples the Divine power of his kingdom, that they might not be grieved on account of his bodily absence.
To my Father and your Father, and to my God and your God. The benefit and efficacy of that brotherly union, which has been lately mentioned, is expressed, when Christ declares that we have this in common with himself, that he who is his God and his Father is also our God and our Father. I ascend, says he, to my Father, who is also your Father. In other passages we learn that we are made partakers of all the blessings of Christ; but this is the foundation of the privilege, that he imparts to us the very fountain of blessings. It is, unquestionably, an invaluable blessing, that believers can safely and firmly believe, that He who is the God of Christ is their God, and that He who is the Father of Christ is their Father. Nor have we any reason to fear that this confidence will be charged with rashness, since it is founded on Christ, or that it will be proud boasting, since Christ himself has dictated it to us with his own mouth.
Christ calls Him his God, in so far as, by
taking upon him the form of a servant, he humbled himself,
(Php 2:7.)
This is, therefore, peculiar to his human nature, but is applied to his whole person, on account of the unity, because he is both God and Man. As to the second clause, in which he says that he ascends to his Father and our Father, 203 there is also a diversity between him and us; for he is the Son of God by nature, while we are the sons of God only by adoption; but the grace which we obtain through him is so firmly established, that it cannot be shaken by any efforts of the devil, so as to hinder us from always calling him our Father, who hath adopted us through his Only-begotten Son.
19. When, therefore, it was evening on that day, which was the first day of the Sabbath 204 and while the doors were shut, where the disciples were assembled through fear of the Jews, Jesus came, and stood in the midst, and saith to them, Peace be to you. 20. And when he had said this, he showed them his hands and his side. Then the disciples rejoiced when they saw the Lord. 21. Then said Jesus to them again, Peace be to you; as the Father hath sent me, I also send you. 22. When he had said this, he breathed on them, and said to them, Receive the Holy Spirit. 23. To those whose sins you remit they shall be remitted; and to those whose sins you retain they shall be retained.
19. When, therefore, it was evening. The Evangelist now relates that the resurrection of Christ was proved to the disciples by his presence. It did not happen without the providence of God, that all were assembled in one place, that the event might be more certain and more manifest. It is worthy of notice how gently Christ acted towards them, in not keeping them in suspense any longer than till the evening. Besides, he enlightened them, bringing the pledge of a new life, while darkness was overspreading the world.
Where the disciples were assembled. As to their having assembled, it was an indication of faith, or, at least, of religious feelings. As to the circumstance of their keeping themselves concealed by shut doors, we perceive in it some proof of their weakness; for, though the strongest and boldest minds are sometimes seized with fear, yet it may easily be inferred that the apostles, at that time, trembled in such a manner as to manifest the deficiency of their faith. This example is worthy of notice; for, though they are less courageous than they ought to have been, still they do not give way to their weakness. True, they seek concealment for the sake of avoiding danger, but they gather courage so far as to remain together; otherwise they would have been scattered hither and thither, and no man would have ventured to look at his neighbor. In this manner we ought to struggle against the weakness of our flesh, and not to indulge fear, which tempts us to apostacy. Christ also blesses their zeal, when he appears to them while they are assembled; and Thomas is justly deprived of the favor bestowed on all his brethren, because, like a wandering soldier, he had withdrawn from the standard of union. Here, then, is a lesson for those who are excessively timid, to sharpen and encourage themselves to correct their carnal fear; and particularly they ought to beware lest fear should cause them to scatter.
And while the doors were shut. This circumstance was expressly added, because it contains a manifest proof of the Divine power of Christ; but this is utterly at variance with the meaning of the Evangelist. We ought, therefore, to believe that Christ did not enter without a miracle, in order to give a demonstration of his Divinity, by which he might stimulate the attention of his disciples; and yet I am far from admitting the truth of what the Papists assert, that the body of Christ passed through the shut doors. Their reason for maintaining this is, for the purpose of proving not only that the glorious body of Christ resembled a spirit, but that it was infinite, and could not be confined to any one place. But the words convey no such meaning; for the Evangelist does not say that he entered through the shut doors, but that he suddenly stood in the midst of his disciples, though the doors had been shut, and had not been opened to him by the hand of man. We know that Peter (Ac 10:10) went out of a prison which was locked; and must we, therefore, say that he passed through the midst of the iron and of the planks? Away, then, with that childish trifling, which contains nothing solid, and brings along with it many absurdities! Let us be satisfied with knowing that Christ intended, by a remarkable miracle, to confirm his disciples in their belief of his resurrection.
Peace be to you! This is the ordinary form of salutation among the Hebrews; and by the word peace they denote all that cheerfulness and prosperity which is usually desired for a happy life. The phrase, therefore, means, "May you be well and prosperous!" I mention this, because there are some who, in explaining these words, enter into unnecessary discussions about peace and harmony, though Christ intended nothing else than to desire that his disciples might be happy and prosperous.
20. He showed them his hands and his side. It was necessary to add this confirmation, that by all these methods they might be fully assured that Christ was risen. If any person think it strange and inconsistent with the glory of Christ, that he should bear the marks of his wounds even after his resurrection, let him consider, first, that Christ rose not so much for himself as for us; and, secondly, that whatever contributes to our salvation is glorious to Christ; for, when he humbled himself for a time, this took nothing away from his majesty, and now, since those wounds, of which we are speaking, serve to confirm the belief of his resurrection, they do not diminish his glory. But if any person should infer from this, that Christ has still the wounded side and the pierced hands, that would be absurd; for it is certain that the use of the wounds was temporary, until the Apostles were fully convinced that he was risen from the dead.
Then were the disciples glad when they saw the Lord. This means, that all the grief which had been occasional to them by the death of Christ was dispelled by his new life.
21. Jesus saith to them again, Peace be to you. This second salutation appears to me to have no other object than that the Lord should receive such a degree of attention as was due to the greatness and importance of the subjects on which he was about to speak.
As the Father hath sent me. By these words, Christ, as it were, instals them in the office to which he had previously appointed them. True, they had been already sent throughout Judea, but only as heralds, to issue a command that the supreme Teacher should be heard, and not as Apostles, to execute a perpetual office of teaching. But now the Lord ordains them to be his ambassadors, to establish his kingdom in the world. Let it therefore be held by us as an ascertained truth, that the Apostles were now, for the first time, appointed to be ordinary ministers of the Gospel.
His words amount to a declaration, that hitherto he has discharged the office of a Teacher, and that, having finished his course, he now confers on them the same office; for he means that the Father appointed him to be a Teacher on this condition, that he should be employed, for a time, in pointing out the way to others, and should, afterwards, put those persons in his room to supply his absence, for this reason Paul says that he gave some, apostles; some, evangelists; some, pastors, to govern the Church till the end of the world, (Eph 4:11.) Christ therefore testifies, first, that, though he held a temporary office of teaching, still the preaching of the Gospel is not for a short time, but will be perpetual. Again, that his doctrine may not have less authority in the mouth of the Apostles, he bids them succeed to that office which he has received from his Father, places them in his room, and bestows on them the same authority; and it was proper that their ministry should be ratified in this manner, for they were unknown persons and of mean condition. Moreover, though they had the highest splendor and dignity, yet we know that all that belongs to men does not approach to the excellence of faith.
It is not without reason, therefore, that Christ communicates to his Apostles the authority which he received from the Father, that thus he may declare that the preaching of the Gospel was committed to him, nut by human authority, but by the command of God. But he does not substitute them in his room, in such a manner as to resign to them the highest authority as a teacher, which the Father intended to be vested in him alone. He therefore continues, and will eternally continue to be, the only Teacher of the Church; but there is only this difference, that he spoke with his mouth so long as he dwelt on earth, but now speaks by the Apostles. The succession or substitution, 205 therefore, is of such a nature that it takes nothing from Christ, but his authority remains full and entire, and his honor unimpaired; for that decree by which we are enjoined to hear him, and not others, cannot be set aside:
This is my beloved Son, in whom I am well pleased; hear ye him,
(Mt 17:5.)
In short, Christ intended here to adorn the doctrine of the Gospel and not men.
It ought likewise to be observed, that the only subject which is handled in this passage is the preaching of the Gospel; for Christ does not send his Apostles to atone for sins, and to procure justification, as he was sent by the Father. Accordingly, he makes no allusion in this passage to anything which is peculiar to himself, but only appoints ministers and pastors to govern the Church; and on this condition, that he alone keeps possession of the whole power, while they claim nothing for themselves but the ministry.
22. He breathed on them. Not one of the sons of men is qualified for discharging so difficult an office, and, therefore, Christ prepares the Apostles for it by the grace of his Spirit. And, indeed, to govern the Church of God, to carry the embassy of eternal salvation, to erect the kingdom of God on earth, and to raise men to heaven, is a task far beyond human capacity. We need not be astonished, therefore, that no man is found qualified unless he be inspired by the Holy Spirit; for no man can speak a word concerning Christ unless the Spirit guide his tongue, (1Co 12:3;) so far is it from being true that there is any man who is competent to discharge faithfully and honestly all the duties of so excellent an office. Again, it is the glory of Christ alone to form those whom he appoints to be teachers of his Church; for the reason why the fullness of the Spirit has been poured out upon him is, that he may bestow it upon each person according to a certain measure.
Receive ye the Holy Spirit. Though he continues to be the only Shepherd of his Church, he must necessarily display the power of his Spirit in the ministers whose agency he employs; and this also he testified by the outward symbol, when he breathed on the Apostles; for this would not be applicable, if the Spirit did not proceed from him. So much the more detestable is the sacrilege of the Papists, who seize and claim for themselves the honor which belongs to the Son of God, for their mitred bishops, when they make priests, have the effrontery to boast of breathing the Holy Spirit on them. But the fact plainly shows how different their stinking breath is from the Divine breathing of Christ; for what else is it that they do than to change horses into asses? Besides, not only does Christ communicate to his disciples the Spirit which he has received, but he bestows it as his own, as the Spirit which he has in common with the Father. Consequently, all those who boast of giving the Spirit by breathing lay claim to the glory of Divinity.
It ought to be observed, that those whom Christ calls to the pastoral office he likewise adorns with the necessary gifts, that they may be qualified for discharging the office, or, at least, may not come to it empty and unprovided. And if this be true, there is no difficulty in refuting the foolish boasting of the Papists, who, while they employ lofty terms of commendation in extolling their hierarchy, cannot show a single spark of the Holy Spirit in their bishops. They wish us to believe that they are the lawful pastors of the Church, and, in like manner, that they are the apostles and vicars of Christ, while it is evident that they are utterly destitute of the grace of the Holy Spirit. A sure criterion is here laid down for judging of the calling of those who govern the Church of God; and that criterion is, if we see that they have received the Holy Spirit
What Christ chiefly, however, intended by it was, to uphold the dignity of the rank of the Apostles; for it was reasonable that those, who had been chosen to be the earliest and most distinguished preachers of the Gospel, should possess uncommon authority. But if Christ, at that time, bestowed the Spirit on the Apostles by breathing, it may be thought that it was superfluous to send the Holy Spirit afterwards. I reply, the Spirit was given to the Apostles on this occasion in such a manner, that they were only sprinkled by his grace, but were not filled with full power; for, when the Spirit appeared on them in tongues of fire, (Ac 2:3,) they were entirely renewed. And, indeed, he did not appoint them to be heralds of his Gospel, so as to send them forth immediately to the work, but ordered them to take repose, as we read elsewhere,
Remain ye in the city of Jerusalem till ye are endued with power from on high,
(Lu 24:49.)
And if we take all things properly into consideration, we shall conclude, not that he furnishes them with necessary gifts for present use, but that he appoints them to be the organs of his Spirit for the future; and, therefore, this breathing ought to be understood as referring chiefly to that magnificent act of sending the Spirit which he had so often promised.
Although Christ might have bestowed grace on his Apostles by a secret inspiration, he chose to add a visible breathing in order to confirm them more fully. Christ took this outward emblem from the ordinary manner of speaking in the Scriptures, which very frequently compare the Spirit to wind; a comparison which we briefly accounted for in the exposition of the Third Chapter of this Gospel 206 But let the reader observe, that with the visible and outward sign the word is also joined; for this is the source from which the sacraments derive their efficacy; not that the efficacy of the Holy Spirit is contained in the word which sounds in our ears, but because the effect of all those things which believers receive from the sacraments depends on the testimony of the word. Christ breathes on the Apostles: they receive not only the breathing, but also the Spirit. And why, but because Christ promises to them?
In like manner, in baptism we put on Christ, (Ga 3:27,) we are washed by his blood, (Re 1:5,) our old man is crucified, (Ro 6:6,) in order that the righteousness of God may reign in us. In the Holy Supper we are spiritually fed with the flesh and blood of Christ. Whence do they derive so great efficacy but from the promise of Christ, who does and accomplishes by his Holy Spirit what he declares by his word? Let us therefore learn, that all the sacraments which men have contrived are nothing else than absolute mockeries or frivolous amusements, because the signs can have no truth unless they be accompanied by the word of the Lord. Now, since we never sport in this manner with sacred things, without wickedly pouring contempt on God and ruining souls, we ought to be most carefully on our guard against those stratagems of Satan.
If it be objected, that we ought not to blame the Popish bishops, when by breathing they consecrate their priests, because in those cases the word of Christ accompanies the sign, the answer is obvious. In the first place, Christ did not speak to the Apostles so as to appoint a perpetual sacrament in the Church, but intended to declare once what we said a little ago, that the Spirit proceeds from no other than from himself alone. Secondly, he never appoints men to an office without at the same time communicating strength to his ministers, and furnishing them with ability. I do not mention that in Popery the priests are ordained for a totally different, or rather a contrary purpose; namely, to murder Christ daily, while the disciples were made Apostles in order to slay men by the sword of the Gospel. Yet we ought also to believe that it is Christ alone who gives all the blessings which he represents and promises by outward signs; for he does not bid the Apostles receive the Holy Spirit from the outward breathing, but from himself.
23. To all whose sins you shall remit. Here, unquestionably, our Lord has embraced, in a few words, the sum of the Gospel; for we must not separate this power of forgiving sins from the office of teaching, with which it is closely connected in this passage. Christ had said a little before, As the living Father hath sent me, so I also send you 207 He now makes a declaration of what is intended and what is meant by this embassy, only he interwove with that declaration what was necessary, that he gave to them his Holy Spirit, in order that they might have nothing from themselves.
The principal design of preaching the Gospel is, that men may be reconciled to God, and this is accomplished by the unconditional pardon of sins; as Paul also informs us, when he calls the Gospel, on this account, the ministry of reconciliation, (2Co 5:18.) Many other things, undoubtedly, are contained in the Gospel, but the principal object which God intends to accomplish by it is, to receive men into favor by not imputing their sins. If, therefore, we wish to show that we are faithful ministers of the Gospel, we must give our most earnest attention to this subject; for the chief point of difference between the Gospel and heathen philosophy lies in this, that the Gospel makes the salvation of men to consist in the forgiveness of sins through free grace. This is the source of the other blessings which God bestows, such as, that God enlightens and regenerates us by his Spirit, that he forms us anew to his image, that he arms us with unshaken firmness against the world and Satan. Thus the whole doctrine of godliness, and the spiritual building of the Church, rests on this foundation, that God, having acquitted us from all sins, adopts us to be his children by free grace.
While Christ enjoins the Apostles to forgive sins, he does not convey to them what is peculiar to himself. It belongs to him to forgive sins. This honor, so far as it belongs peculiarly to himself, he does not surrender to the Apostles, but enjoins them, in his name, to proclaim the forgiveness of sins, that through their agency he may reconcile men to God. In short, properly speaking, it is he alone who forgives sins through his apostles and ministers. 208
But it may be asked, Since he appoints them to be only the witnesses or heralds of this blessing, and not the authors of it, why does he extol their power in such lofty terms? I reply, he did so in order to confirm their faith. Nothing is of more importance to us, than to be able to believe firmly, that our sins do not come into remembrance before God. Zacharias, in his song, calls it the knowledge of salvation, (Lu 1:77;) and, since God employs the testimony of men to prove it, consciences will never yield to it, unless they perceive God himself speaking in their person. Paul accordingly says,
We exhort you to be reconciled to God, as if Christ besought you by us,
(2Co 5:20.)
We now see the reason why Christ employs such magnificent terms, to commend and adorn that ministry which he bestows and enjoins on the Apostles. It is, that believers may be fully convinced, that what they hear concerning the forgiveness of sins is ratified, and may not less highly value the reconciliation which is offered by the voice of men, than if God himself stretched out his hand from heaven. And the Church daily receives the most abundant benefit from this doctrine, when it perceives that her pastors are divinely ordained to be sureties for eternal salvation, and that it must not go to a distance to seek the forgiveness of sins, which is committed to their trust.
Nor ought we to esteem less highly this invaluable treasure, because it is exhibited in earthen vessels; but we have ground of thanksgiving to God, who hath conferred on men so high an honor, as to make them the ambassadors and deputies of God, and of his Son, in declaring the forgiveness of sins. There are fanatics who despise this embassy; but let us know, that, by doing so, they trample under foot the blood of Christ.
Most absurdly do the Papists, on the other hand, torture this passage, to support their magical absolutions. If any person do not confess his sins in the ear of the priest, he has no right, in their opinion, to expect forgiveness; for Christ intended that sins should be forgiven through the Apostles, and they cannot absolve without having examined the matter; therefore, confession is necessary. Such is their beautiful argument. 209 But they fall into a strange blunder, when they pass by the most important point of the matter; namely, that this right was granted to the Apostles, in order to maintain the credit of the Gospel, which they had been commissioned to preach. For Christ does not here appoint confessors, to inquire minutely into each sin by means of low mutterings, but preachers of his Gospel, who shall cause their voice to be heard, and who shall seal on the hearts of believers the grace of the atonement obtained through Christ. We ought, therefore, to keep by the manner of forgiving sins, so as to know what is that power which has been granted to the apostles.
And to those whose sins you retain. Christ adds this second clause, in order to terrify the despisers of his Gospel, that they may know that they will not escape punishment for this pride. As the embassy of salvation and of eternal life has been committed to the apostles, so, on the other hand, they have been armed with vengeance against all the ungodly, who reject the salvation offered to them, as Paul teaches, (2Co 10:6.) But this is placed last in order, because it was proper that the true and real design of preaching the Gospel should be first exhibited. That we are reconciled to God belongs to the nature of the Gospel; that believers are ad-judged to eternal life may be said to be accidentally connected with it. 210 For this reason, Paul, in the passage which I lately quoted, when he threatens vengeance against unbelievers, immediately adds,
after that your obedience shall have been fulfilled,
(2Co 10:6;)
for he means, that it belongs peculiarly to the Gospel to invite all to salvation, but that it is accidental to it that it brings destruction to any.
It ought to be observed, however, that every one who hears the voice of the Gospel, if he do not embrace the forgiveness of sins which is there promised to him, is liable to eternal damnation; for, as it is a living savior to the children of God, so to those who perish it is the savour of death to death, (2Co 2:16.) Not that the preaching of the Gospel is necessary for condemning the reprobate, for by nature we are all lost, and, in addition to the hereditary curse, every one draws down on himself additional causes of death, but because the obstinacy of those who knowingly and willingly despise the Son of God deserves much severer punishment.
24. But Thomas, one of the twelve, who was called Didymus, 211 was not with them when Jesus came. 25. The other disciples, therefore, said to him, We have seen the Lord. But he said to them, If I do not see in his hands the print 212 of the nails, and put my finger into the print of the nails, 213 and put my hand into his side, I will not believe. 26. And after eight days, his disciples were again within, and Thomas with them. Then Jesus came, while the doors were shut, and stood in the midst, and said, Peace be to you. 27. Then he saith to Thomas, Reach hither thy linger, and behold my hands; and reach thy hand, and put it into mv side; and be not faithless, but believing. 28. Thomas answered, and said to him, My Lord and my God! 29. Jesus saith to him, Because thou hast seen me, Thomas, thou hast believed; blessed are they who have not seen, and have believed.
24. But Thomas, one of the twelve. The unbelief of Thomas is here related, that by means of it the faith of the godly may be more fully confirmed. He was not only slow and reluctant to believe, but even obstinate. His dulness of apprehension was the reason why Christ again permitted them both to see and to feel him, in the same manner as before. In this manner, a new addition to the proof of Christ's resurrection was given, not only to Thomas, but, also to us. Besides, the obstinacy of Thomas is an example to show, that this wickedness is almost natural to all men, to retard themselves of their own accord, when the entrance to faith is opened to them.
25. Unless I see in his hands the print of the nails. This points out the source of the vice to be, that every one wishes to be wise from his own understanding, and flatters himself beyond measure. If I do not see, says he, "and if I do not touch, I will not believe." 214 These words have no approach to faith, but it is what may be called a sensual judgment, by which I mean, a judgment which is founded on the perception of the senses, 215 The same thing happens to all who are so devoted to themselves 216 that they leave no room for the word of God. It is of no consequence, whether you read the place, or the shape, or The Print of the nails; for transcribers may have exchanged τύπον (print) for τόπον, (place,) or τόπον (place) for τύπον, (print;) but the meaning is not altered on that account. Let the reader, therefore, choose which of them he shall prefer. 217
26. Reach hither thy finger. We have already spoken once about Christ's entrance, and the form of salutation which he employed. When Christ so readily yields to the improper request of Thomas, 218 and, of his own accord, invites him to feel his hands, and touch the wound of his side, we learn from this how earnestly desirous he was to promote our faith and that of Thomas; for it was not to Thomas only, but to us also, that he looked, that nothing might be wanting which was necessary for confirming our faith.
The stupidity of Thomas was astonishing and monstrous; for he was not satisfied with merely beholding Christ out wished to have his hands also as witnesses of Christ's resurrection. Thus he was not only obstinate, but also proud and contemptuous in his treatment of Christ. Now, at least, when he saw Christ, he ought to have been overwhelmed with shame and amazement; but, on the contrary, he boldly and fearlessly stretches forth his hand, as if he were not conscious of any guilt; for it may be readily inferred from the words of the Evangelist, that he did not repent before that he had convinced himself by touching. Thus it happens that, when we render to the word of God less honor than is due to it, there steals upon us, without our knowledge, a glowing obstinacy, which brings along with it a contempt of the word of God, and makes us lose all reverence for it. So much the more earnestly should we labor to restrain the wantonness of our mind, that none of us, by improperly indulging in contradiction, and extinguishing, as it were, the feeling of piety, may block up against ourselves the gate of faith.
My Lord and my God! Thomas awakes at length, though late, and as persons who have been mentally deranged commonly do when they come to themselves, exclaims, in astonishment, My Lord and my God! For the abruptness of the language has great vehemence; nor can it be doubted that shame compelled him to break out into this expression, in order to condemn his own stupidity. Besides, so sudden an exclamation shows that faith was not wholly extinguished in him, though it had been choked; for in the side or hands of Christ he does not handle Christ's Divinity, but from those signs he infers much more than they exhibited. Whence comes this, but because, after forgetfulness and deep sleep, he suddenly comes to himself? This shows, therefore, the truth of what I said a little ago, that the faith which appeared to be destroyed was, as it were, concealed and buried in his heart.
The same thing happens sometimes with many persons; for they grow wanton for a time, as if they had cast off all fear of God, so that there appears to be no longer any faith in them; but as soon as God has chastised them with a rod, the rebellion of their flesh is subdued, and they return to their right senses. It is certain that disease would not, of itself, be sufficient to teach piety; and hence we infer, that, when the obstructions have been removed, the good seed, which had been concealed and crushed, springs up. We have a striking instance of this in David; for, so long as he is permitted to gratify his lust, we see how he indulges without restraint. Every person would have thought that, at that time, faith had been altogether banished from his mind; and yet, by a short exhortation of the Prophet, he is so suddenly recalled to life, that it may easily be inferred, that some spark, though it had been choked, still remained in his mind, and speedily burst into a flame. So far as relates to the men themselves, they are as guilty as if' they had renounced faith and all the grace of the Holy Spirit; but the infinite goodness of God prevents the elect from falling so low as to be entirely alienated from God. We ought, therefore, to be most zealously on our guard not to fall from faith; and yet we ought to believe that God restrains his elect by secret bridle, that they may not fall to their destruction, and that He always cherishes miraculously in their hearts some sparks of faith, which he afterwards, at the proper time, kindles anew by the breath of his Spirit.
There are two clauses in this confession. Thomas acknowledges that Christ is his Lord, and then, in the second clauses, 219 he ascends higher, and calls him also his God. We know in what sense Scripture gives to Christ the name of Lord. It is, because the rather hath appointed him to be the highest governor, that he may hold all things under his dominion., that every knee may bow before him, (Php 2:10,) and., in short, that he may be the Father's vicegerent in governing the world. Thus the name Lord properly belongs to him, so far as he is the Mediator manifested in the flesh, and the Head of the Church. But Thomas, having acknowledged him to be Lord, is immediately carried upwards to his eternal Divinity, and justly; for the reason why Christ descended to us, and first was humbled, and afterwards was placed at the Father's right hand, and obtained dominion over heaven and earth, was, that he might exalt us to his own Divine glory, and to the glory of the Father. That our faith may arrive at the eternal Divinity of Christ., we must begin with that knowledge which is nearer and more easily acquired. Thus it has been justly said by some, that by Christ Man we are conducted to Christ God, because our faith makes such gradual progress that, perceiving Christ on earth, born in a stable, and hanging on a cross., it rises to the glory of his resurrection, and, proceeding onwards, comes at length to his eternal life and power, in which his Divine Majesty is gloriously displayed.
Yet we ought to believe, that we cannot know Christ as our Lord, in a proper manner, without immediately obtaining also a knowledge of his Divinity. Nor is there any room to doubt that this ought to be a confession common to all believers., when we perceive that it is approved by Christ. He certainly would never have endured that the Father should be robbed of the honour due to him, and that this honor should be falsely and groundlessly conveyed to himself. But he plainly ratifies what Thomas said; and, therefore, this passage is abundantly sufficient for refuting the madness of Arius; for it is not lawful to imagine two Gods. Here also is declared the unity of person in Christ; for the same Jesus Christ 220 is called both God and Lord. Emphatically, to, he twice calls him his own, MY Lord and MY God! declaring, that he speaks in earnest, and with a lively sentiment of faith.
29. Because thou hast seen me, Thomas. Christ blames nothing in Thomas, but that he was so slow to believe, that he needed to be violently drawn to faith by the experience of the senses; which is altogether at variance with the nature of faith. If it be objected, that nothing is more unsuitable than to say that faith is a conviction obtained from touching and seeing, the answer may be easily obtained from what I have already said; for it was not by mere touching or seeing that Thomas was brought to believe that Christ is God, but, being awakened from sleep, he recalled to remembrance the doctrine which formerly he had almost forgotten. Faith cannot flow from a merely experimental knowledge of events, but must draw its origin from the word of God. Christ, therefore, blames Thomas for rendering less honor to the word of God than he ought to have done, and for having regarded faith — which springs from hearing, and ought to be wholly fixed on the word — as bound to the other senses.
Blessed are they who have not seen, and have believed Here Christ commends faith on this ground, that it acquiesces in the bare word, and does not depend on carnal views or human reason 221 He therefore includes, in a short definition, the power and nature of faith; namely, that it does not rest satisfied with the immediate exercise of sight, but penetrates even to heaven, so as to believe those things which are hidden from the human senses. And, indeed, we ought to give to God this honor, that we should view His truth as (αὐτόπιστος 222 ) beyond all doubt without any other proof 223 Faith has, indeed, its own sight but one which does not confine its view to the world, and to earthly objects. For this reason it is called
a demonstration of things invisible or not seen,
(Heb 11:1;)
and Paul contrasts it with sight, (2Co 5:7,) meaning, that it does not rest satisfied with looking at the condition of present object, and does not cast its eye in all directions to those things which are visible in the world, but depends on the mouth of God, and, relying on His word, rises above the whole world, so as to fix its anchor in heaven. It amounts to this, that faith is not of a right kind, unless it be founded on the word of God, and rise to the invisible kingdom of God, so as to go beyond all human capacity.
If it be objected, that this saying of Christ is inconsistent with another of his sayings, in which he declares that the eyes which behold him are blessed, (Mt 13:16,) I answer, Christ does not there speak merely of bodily sight, as he does in this passage, but of revelation, which is common to all believers, since he appeared to the world as a Redeemer. He draws a comparison between the Apostles and the holy kings and prophets, (Mt 13:17,) who had been kept under the dark shadows of the Mosaic Law. He says, that now the condition of believers is much more desirable, because a brighter light shines around them, or rather, because the substance and truth of the figures was made known to them. There were many unbelievers who, at that time, beheld Christ with the eyes of flesh, and yet were not more blessed on that account; but we, who have never beheld Christ with the eyes, enjoy that blessedness of which Christ speaks with commendation. Hence it follows, that he calls those eyes blessed which spiritually behold in him what is heavenly and divine; for we now behold Christ in the Gospel in the same manner as if he visibly stood before us. In this sense Paul says to the Galatians, (Ga 3:1,) that Christ was crucified before their eyes; and, therefore, if we desire to see in Christ what may render us happy and blessed, let us learn to believe, when we do not see. To these words of Christ corresponds what is stated in another passage, in which the Apostle commends believers, who
love Christ whom they have not seen, and rejoice with unspeakable joy, though they do not behold him.
(1Pe 1:8.)
The manner in which the Papists torture these words, to prove their doctrine of transubstantiation, is exceedingly absurd. That we may be blessed, they bid us believe that Christ is present under the appearance of bread. But we know that nothing was farther from Christ's intention than to subject faith to the inventions of men; and as soon as it passes, in the smallest degree, beyond the limits of the word, it ceases to be faith. If we must believe without reserve all that we do not see, then every monster which men may be pleased to form, every fable which they may contrive, will hold our faith in bondage. That this saying of Christ may apply to the case in hand, we must first prove from the word of God the very point in question. They bring forward the word of God, indeed, in support of their doctrine of transubstantiation; but when the word is properly expounded, it gives no countenance to their foolish notion.
30. Many other signs also Jesus did in the presence of the disciples, which are not written in this book. 31. But these are written, that you may believe that Jesus is the Christ, the Son of God; and that, believing, you may have life through his name.
30. Many other signs also Jesus did. If the Evangelist had not cautioned his readers by this observation, they might have supposed that he had left out none of the miracles which Christ had performed, and had given a full and complete account of all that happened. John, therefore, testifies, first, that he has only related some things out of a large number; not that the others were unworthy of being recorded, but because these were sufficient to edify faith. And yet it does not follow that they were performed in vain, for they profited that age. Secondly, though at the present day we have not a minute knowledge of them, still we must not suppose it to be of little importance for us to know that the Gospel was sealed by a vast number of miracles.
31. But these are written, that you may believe. By these words he means, that he committed to writing what ought to satisfy us, because it is abundantly sufficient for confirming our faith; for he intended to reply to the vain curiosity of men, which is insatiable, and allows itself excessive indulgence. Besides, John was well aware of what the other Evangelists had written; and, as nothing was farther from his intention than to set aside their writings, he unquestionably does not separate their narrative from his own.
It may be thought strange, however, that faith is founded on miracles, while it ought to rest exclusively on the promises and word of God. I reply, no other use is here assigned to miracles than to be the aids and supports of faith; for they serve to prepare the minds of men, that they may cherish greater reverence for the word of God, and we know how cold and sluggish our attention is, if we be not excited by something else. Besides, it adds no small authority to the doctrine already received, when, for the purpose of supporting it, he stretches out his mighty hand from heaven; as Mark says that the Apostles taught,
the Lord working with them, and confirming the word by accompanying signs,
(Mr 16:20.)
Although, therefore, strictly speaking, faith rests on the word of God, and looks to the word as its only end, still the addition of miracles is not superfluous, provided that they be also viewed as relating to the word, and direct faith towards it. Why miracles are called signs we have already explained. It is because, by means of them, the Lord arouses men to contemplate his power, when he exhibits any thing strange and unusual.
That Jesus is the Christ. He means the Christ, such as he had been promised in the Law and the Prophets, as the Mediator between God and men, the Father's highest Ambassador the only Restorer of the world, and the Author of perfect happiness. For John did not seize upon an empty and unmeaning title to adorn the Son of God, but included, under the name Christ, all the offices which the Prophets ascribe to him. We ought, therefore, to contemplate him such as he is there described. This shows more fully what was said a little ago, that faith does not confine its view to miracles, but carries us direct to the word; for it is as if John had said, that what the Prophets formerly taught by the word has been proved by miracles. And, indeed, we see that the Evangelists themselves do not occupy their whole attention in relating miracles, but dwell more largely on doe-trine, because miracles by themselves would produce nothing but a confused admiration. The meaning of the words therefore is, that these things have been written, that we may believe, so far as faith can be aided by signs.
The Son of God. The Evangelist adds this, because not one of the ordinary rank of men could have been found, who was competent to perform so great undertakings; that is, to reconcile the Father to us, to atone for the sins of the world, to abolish death, to destroy the kingdom of Satan, to bring to us true righteousness and salvation. Besides, as the name, Son of God, belongs only to Christ, it follows that he is a Son, not by adoption, but by nature; and, therefore, under this name is comprehended the eternal Divinity of Christ. And, indeed, he who, after having received those striking proofs, which are to be found in the Gospel, does not perceive Christ to be God, does not deserve to look even at the sun and the earth, for he is blind amidst the brightness of noonday.
That believing, you may have life. This effect of faith was also added, to restrain the foolish longings of men, that they may not desire to know more than what is sufficient for obtaining life. For what obstinacy was it, not to be satisfied with eternal salvation, and to wish to go beyond the limits of the heavenly kingdom? Here John repeats the most important point of his doctrine, that we obtain eternal life by faith, because, while we are out of Christ, we are dead, and we are restored to life by his grace alone. On this subject we have spoken largely enough in our exposition of the Third and Fifth Chapters of this Gospel.
Through his name. As to his saying, through the name of Christ, rather than through Christ, the reason of this form of expression has been assigned by us in our exposition of the twelfth verse of the First Chapter of this Gospel. The reader may consult that passage, if he think proper, that I may not be troubled with repeating the same things frequently. 224
---
Footnotes
As the Living Father hath sent me, and I live by the Father
and Joh 20:21, As the Father hath sent me, so I also send you. — Ed.
---
Next: Chapter 21