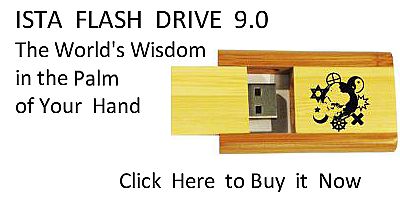 Sacred Texts
Christianity
Calvin
Index
Previous
Next
---
Calvin's Commentaries, Vol. 35: John, Part II, tr. by John King, [1847-50], at sacred-texts.com
---
1. When Jesus had spoken these words, he went out with his disciples over the brook Kedron, where was a garden, into which he entered, and his disciples. 2. And Judas also, who betrayed him, knew the place; for Jesus often resorted thither with his disciples. 3. Then Judas, having received a band of soldiers, and officers from the chief pricsts and Pharisees, came thither with lanterns, and torches, and weapons. 4. Now Jesus, knowing all the things which were coming upon him, went forward and said to them, Whom seek ye? 5. They answered him, Jesus of Nazareth. Jesus saith to them, It is I. And Judas also, who betrayed him, stood with them. 6. As soon therefore as he said to them, It is I, they went backward, and fell to the ground.
1. When Jesus bad spoken these words. In this narrative John passes by many things which the other three Evangelists relate, and he does so on purposej as his intention was to collect many things worthy of being recorded, about which they say nothing; and, therefore, let the reader go to the other Evangelists to find what is wanting here.
Over the brook Kedron. In the Greek original there is an article prefixed to Kedron, which would seem to intimate that the brook takes its name from the cedars; 130 but this is probably an error which has crept into the text; for the valley or brook Kedron is often mentioned in Scripture. The place was so called from its being dark or gloomy, because, being a hollow valley, it was shady, 131 on that point, however, I do not dispute: I only state what is more probable.
The chief thing to be considered is, the intention of the Evangelist in pointing out the place; for his object was, to show that Christ went to death willingly. He came into a place which, he knew, was well known to Judas. Why did he do this but to present himself, of his own accord, to the traitor and to the enemies? Nor was he led astray by inadvertency, for he knew beforehand all that was to happen. John afterwards mentions also that he went forward to meet them. He therefore suffered death, not by constraint, but willingly, that he might be a voluntary sacrifice; for without obedience atonement would not have been obtained for us. Besides, he entered into the garden, not for the purpose of seeking a place of concealment, but that he might have a better opportunity, and greater leisure, for prayer. That he prayed three times to be delivered from death, (Mt 26:44,) is not inconsistent with that voluntary obedience of which we have spoken; 132 for it was necessary that he should contend with difficulties, that he might be victorious. Now, having subdued the dread of death, he advances to death freely and willingly.
3. Judas, therefore, having received a band of soldiers. That Judas came accompanied by soldiers and by so large a retinue, is a sign of a bad conscience, which always trembles without any cause. It is certain that the band of soldiers was borrowed from the governor, who also sent a captain at the head of a thousand soldiers; for, on account of sudden mutinies, a garrison was stationed in the city, and the governor himself kept a body-guard, wherever he was. The rest were officers sent by the priests; but John makes separate mention of the Pharisee, because they were more enraged than all the rest, as if they had cared more about religion.
4. Jesus therefore, hnowing. The Evangelist states more clearly with what readiness Christ went forward to death, but, at the same time, describes the great power which he exercised by a single word, in order to inform us that wicked men had no power over him, except so far as he gave permission.
5. It is I. He replies mildly that he is the person whom they seek, and yet, as if they had been struck down by a violent tempest, or rather by a thunderbolt, he lays them prostrate on the ground. There was no want of power in him, therefore, to restrain their hands, if he had thought proper; but he wished to obey his Father, by whose decree he knew that he was called to die.
We may infer from this how dreadful and alarming to the wicked the voicc of Christ will be, when he shall ascend his throne to judge the world. At that time he stood as a lamb ready to be sacrificed; his majesty, so far as outward appearance was concerned, was utterly gone; and yet when he utters but a single word, his armed and courageous enemies fall down. And what was the word? He thunders no fearful excommunication against them, but only replies, It is I What then will be the result, when he shall come, not to be judged by a man, but to be the Judge of the living and the dead; not in that mean and despicable appearance but shining in heavenly glory, and accompanied by his angels? He intended, at that time, to give a proof of that efficacy which Isaiah ascribes to his voice. Among other glorious attributes of Christ, the Prophet relates that
he will strike the earth with the rod of his mouth,
and will slay the wicked by the breath of his lips,
(Isa 11:4.)
True, the fulfillment of this prophecy is declared by Paul to be delayed till the end of the world, (2Th 2:8.) Yet we daily see the wicked, with all their rage and pride, struck down by the voice of Christ; and, when those men fell down who had come to bind Christ, there was exhibited a visible token of that alarm which wicked men feel within themselves, whether they will or not, when Christ speaks by his ministers. Besides, as this was in some measure accidental to the voice of Christ, to whom it peculiarly belongs to raise up men who were lying in a state of death, he will undoubtedly display toward us such power as to raise us even to heaven.
7. He therefore asked them again, Whom seek ye? And they said, Jesus of Nazareth. 8. Jesus answered, I told you that it is I: if therefore you seek me, allow these to go away. 9. That the word which he had spoken might be fulfilled, Of those whom thou gavest to me I have lost none.
7. He therefore asked them again. Hence it appears what is the powerful effect of that blindness with which God strikes the minds of wicked men, and how dreadful is their stupidity, when, by a just judgment of God, they have been bewitched by Satan. Oxen and asses, if they fall, are touched with some kind of feeling; but those men, after having had an open display of the divine power of Christ, proceed as fearlessly as if they had not perceived in him even the shadow of a man; nay, Judas himself remains unmoved. Let us learn, therefore, to fear the judgment of God, by which the reprobate, delivered into the hands of Satan, become more stupid than brute beasts. Nor can it be doubted that Satan hurried them on, with wild fury, to such a desperate hardihood; for there is no insanity that drives a man with such viohnee as this kind of blindness; Wicked men, after having been given over to a reprobate mind, (Ro 1:28,) care no more about rushing against God than if they had only to do with a fly. They feel his power, indeed, but not so as to be disposed to obey; for sooner will they be broken a hundred times than they will yield. In short, their malice is a veil to hinder them from observing the light of God; their obstinacy renders them harder than stones, so that they never suffer themselves to be subdued.
8. I have told you that it is I. Here we see how the Son of God not only submits to death of his own accord, that by his obedience he may blot out our transgressions, but also how he discharges the office of a good Shepherd in protecting his flock. He sees the attack of the wolves, and does not wait till they come to the sheep which have been committed to his care, but immediately goes forward to guard them. Whenever, therefore, either wicked men or devils make an attack upon us, let us not doubt that this good Shepherd is ready 133 to aid us in the same manner. Yet by his example Christ has laid down to shepherds a rule which they ought to follow, if they wish to discharge their office in a right manner.
9. I have lost none. This passage appears to be inappropriately quoted, as it relates to their souls rather than to their bodies; for Christ did not keep the apostles safe to the last, but this he accomplished, that, amidst incessant dangers, and even in the midst of death, still their eternal salvation was secured. I reply, the Evangelist does not speak merely of their bodily life, but rather means that Christ, sparing them for a time, made provision for their eternal salvation. Let us consider how great their weakness was; what do we think they would have done, if they had been brought to the test? While, therefore, Christ did not choose that they should be tried beyond the strength which he had given to them, he rescued them from eternal destruction. And hence we may draw a general doctrine, that, though he try our faith by many temptations, still he will never allow us to come into extreme danger without supplying us also with strength to overcome. And, indeed, we see how he continually bears with our weakness, when he puts himself forward to repel so many attacks of Satan and wicked men, because he sees that we are not yet able or prepared for them. In short, he never brings his people into the field of battle till they have been fully trained, so that even in perishing they do not perish, because there is gain provided for them both in death and in life.
10. Then Simon Peter, having a sword, drew it, and struck the high priest's servant, and cut off his right ear; and the servant's name was Malchus. 11. Jesus therefore said to Peter, Put up thy sword into the sheath. Shall I not drink the cup which my Father hath given me? 12. Then the band, and the captain, and officers of the Jews, took Jesus, and bound him; 13. And led him away to Annas first; for he was father-in-law to Caiaphas, who was the high priest of that year. 14. And Caiaphas was he who had given counsel to the Jews, that it was expedient that one man should die for the people.
10. Then Simon Peter, having a sword, drew it. The Evangelist now describes the foolish zeal of Peter, who attempted to defend his Master in an unlawful manner. Boldly and courageously, indeed, he incurs great risk on Christ's account; but as he does not consider what his calling demands, and what God permits, his action is so far from deserving praise, that he is severely blamed by Christ. But let us learn that, in the person of Peter, Christ condemns every thing that men dare to attempt out of their own fancy. This doctrine is eminently worthy of attention; for nothing is more common than to defend, under the cloak of zeal, every thing that we do, as if it were of no importance whether God approved, or not, what men suppose to be right, whose prudence is nothing else than mere vanity.
If we saw nothing faulty in the zeal of Peter, still we ought to be satisfied on this single ground, that Christ declares that he is displeased with it. But we see that it was not owing to him that Christ did not turn aside from death, and that his name was not exposed to perpetual disgrace; for, in offering violence to the captain and the soldiers, he acts the part of a highwayman, because he resists the power which God has appointed. Christ having already been more than enough hated by the world, this single deed might give plausibility to all the calumnies which his enemies falsely brought against him. Besides, it was exceedingly thoughtless in Peter to attempt to prove his faith by his sword, while he could not do so by his tongue. When he is called to make confession, he denies his Master; and now, without his Master's authority, he raises a tumult.
Warned by so striking an example, let us learn to keep our zeal within proper bounds; and as the wantonness of our flesh is always eager to attempt more than God commands, let us learn that our zeal will succeed ill, whenever we venture to undertake any thing contrary to the word of God. It will sometimes happen that the commencement gives us flattering promises, but we shall at length be punished for our rashness. Let obedience, therefore, be the foundation of all that we undertake. We are also reminded, that those who have resolved to plead the cause of Christ do not always conduct themselves so skilfully as not to commit some fault; and, therefore, we ought the more earnestly to entreat the Lord to guide us in every action by the spirit of prudence.
11. Put up thy sword into the sheath. By this command Christ reproves Peter's action. But we must attend to the reason, which is, that a private individual was not permitted to rise in opposition to those who had been invested with public authority; for this may be inferred from the other three Evangelists, who relate Christ's general declaration,
He who strikes with the sword shall perish by the sword,
(Mt 26:52.)
We must also beware of repelling our enemies by force or violence, even when they unjustly provoke us, except so far as the institutions and laws of the community admit; for whoever goes beyond the limits of his calling, though he should gain the applause of the whole world, will never obtain for his conduct the approbation of God. 134
Shall I not drink the cup which my Father hath given to me? This appears to be a special reason why Christ ought to be silent, that he might be led as a lamb to be sacrificed, (Isa 53:7;) but it serves the purpose of an example, for the same patience is demanded from all of us. Scripture compares afflictions to medicinal draughts; for, as the master of a house distributes meat and drink to his children and servants, so God has this authority over us, that he has a right to treat every one as he thinks fit; and whether he cheers us by prosperity, or humbles us by adversity, he is said to administer a sweet or a bitter draught. The draught appointed for Christ was, to suffer the death of the cross for the reconciliation of the world. He says, therefore, that he must drink the cup which his Father measured out and delivered to him.
In the same manner we, too, ought to be prepared for enduring the cross. And yet we ought not to listen to fanatics, who tell us that we must not seek remedies for diseases and any other kind of distresses, lest we reject the cup which the Heavenly Father 135 presents to us. Knowing that we must once die, (Heb 9:27,) we ought to be prepared for death; but the time of our death being unknown to us, the Lord permits us to defend our life by those aids which he has himself appointed. We must patiently endure diseases, however grievous they may be to our flesh; and though they do not yet appear to be mortal, we ought to seek alleviation of them; only we must be careful not to attempt any thing but what is permitted by the word of God. In short, provided that this remain always fixed in our hearts, Let the will of the Lord be done, (Ac 21:14,) when we seek deliveralice from the evils which press upon us, we do not fail to drink the cup which the Lord has given to us.
12. Then the band of soldiers and the captain. It might be thought strange that Christ, who laid the soldiers prostrate on the ground by a single word, now allows himself to be taken; for if he intended at length to surrender to his enemies, what need was there for performing such a miracle? But the demonstration of divine power was advantageous in two respects; for, first, it serves to take away the offense, that we may not think that Christ yielded as if he had been overcome by weakness; and, secondly, it proves that in dying he was altogether voluntary. So far as it was useful, therefore, he asserted his power against his enemies; but when it was necessary to obey the Father, he restrained himself, that he might be offered as a sacrifice. But let us remember that the body of the Son of God was bound, that our souls might be loosed from the cords of sin and of Satan.
13. And led him away to Annas first. The other Evangelists omit this circumstance, because it does not greatly affect the substance of the narrative; for nothing was done there that was worthy of being recorded. Perhaps the convenience of the place induced them to imprison Christ in the house of Annas, till the high priest assembled the council.
The high priest of that year. He does not mean that the office of the high priesthood was annual, as many have falsely imagined, but that Caiaphas was high priest at that time, which appears plainly from Josephus. By the injunction of the Law, this honor was perpetual, and ended only at the death of him who held it; but ambition and intestine broils gave occasion to the Roman governors to dethrone one high priest and put another in his room, at their own pleasure, either for money or for favor. Thus Vitellius deposed Caiaphas, and appointed Jonathan, the son of Annas, to be his successor.
14. Who had given counsel to the Jews. The Evangelist repeats the opinion of Caiaphas, which formerly came under our notice; 136 for God employed the foul mouth of a wicked and treacherous high priest to utter a prediction, (Joh 11:50,) just as he guided the tongue of the prophet Baham, contrary to his wish, so that he was constrained to bless the people, though he desired to curse them, to gain favor with king Balak, (Num. 23:7, 8.)
15. And Simon Peter followed Jesus, and another disciple; 137 and that disciple was known to the high priest; therefore he went in with Jesus into the court of the high priest. 16. But Peter stood without at the door. The other disciple, therefore, who was known to the high priest, went out, and spoke to her that kept the door, and brought in Peter 138 17. Then the maid that kept the door said to Peter, Art not thou also one of that man's disciples? He saith, I am not. 18. And the servants and officers, who had kindled a fire of coals, because it was cold, stood there and warmed themselves; and Simon Peter was also standing with them, and warming himself.
15. And another disciple. Some have been led astray, by a slight conjecture, to suppose that this disciple was the Evangelist 139 John, because he is accustomed to speak of himself without mentioning his name. But what intimacy with a proud high priest could John have, who was a mean fisherman? And how was it possible for him, being one of Christ's household, to be in the habit of visiting the house of the high priest? It is more probable that he was not one of the twelve, but that he is called a disciple, because he had embraced the doctrine of the Son of God.
John is not very exact in arranging the narrative, being satisfied with drawing up a brief summary; for, after having related that Peter once denied Christ, he intermingles other matters, and afterwards returns to the other two denials. Inattentive readers were led by this circumstance to conclude that the first denial took place in the house of Annas. The words, however, convey no such meaning, but rather state clearly that it was the high priest's maid that constrained Peter to deny Christ. We must, therefore, understand that, when Christ was brought before the high priest, admission was not granted to any person who chose, but that the disciple who was known to the high priest requested, as a personal favor, that Peter might be admitted. There is no reason to doubt that godly zeal was the motive that induced both of them to follow Christ; but since Christ had plainly declared that he spared Peter and the others, he who was so weak would have found it to be far better for him to groan and pray in some dark corner than to go into the presence of men. He now undertakes, with great earnestness, the performance of a duty from which Christ had released him; and when he comes to the confession of faith, in which he ought to have persevered even to death, his courage fails. We ought always to consider what the Lord requires from us, that those who are weak may not undertake what is not necessary.
17. Then the maid that kept the door said to Peter. Peter is introduced into the high priest's hall; but it cost him very dear, for, as soon as he sets his foot within it, he is constrained to deny Christ. When he stumbles so shamefully at the first step, the foolishness of his boasting is exposed. He had boasted that he would prove to be a valiant champion, and able to meet death with firmness; and now, at the voice of a single maid, and that voice unaccompanied by threatening, he is confounded and throws down his arms. Such is a demonstration of the power of man. Certainly, all the strength that appears to be in men is smoke, which a breath immediately drives away. When we are out of the battle, we are too courageous; but experience shows that our lofty talk is foolish and groundless; and, even when Satan makes no attacks, we contrive for ourselves idle alarms which disturb us before the time. The voice of a feeble woman terrified Peter: and what is the case with us? Do we not continually tremble at the rustling of a falling leaf? A false appearance of danger, which was still distant, made Peter tremble: and are we not every day led away from Christ by childish absurdities? In short, our courage is of such a nature, that, of its own accord, it gives way where there is no enemy; and thus does God revenge the arrogance of men by reducing fierce minds to a state of weakness. A man, filled not with fortitude but with wind, promises that he will obtain an easy victory over the whole world; and yet, no sooner does he see the shadow of a thistle, than he immediately trembles. Let us therefore learn not to be brave in any other than the Lord.
I am not. This does not seem, indeed, to be an absolute denial of Christ; but when Peter is afraid to acknowledge that he is one of Christs disciples, it amounts to an assertion that he has nothing to do with him. This ought to be carefully observed, that no one may imagine that he has escaped by acting the part of a sophist, when it is only in an indirect manner that he shrinks from the confession of his faith.
18. And Simon Peter was standing with them. When the evangelist adds that Peter was standing near the fire, along with the others and servants, this serves to connect the various parts of the narrative, as we shall afterwards see. But this shows how great was Peter's stupidity, when, without the least concern, he warmed himself along with a multitude of wicked men, after having denied his Master; though it is possible that he may have been restrained by fear lest, in going out of the high priest's house, he should fall into another danger of the same kind.
19. The high priest then asked Jesus concerning his disciples, and concerning his doctrine. 20. Jesus answered him, I spoke openly in the world; I always taught in the synagogue and in the temple, where all the Jews assemble, and in secret I have spoken nothing. 21. Why askest thou me? Ask those who have heard what I have spoken to them: behold, they know what I have said. 22. When he had said these things, one of the officers that stood by struck Jesus with the palm of his hand, saying, Answerest thou the high priest so? 23. Jesus answered him, If I have spoken evil, bear witness of the evil; but if well, why smitest thou me? 24. Now Annas had sent him bound to Calaphas the high priest.
19. The high priest then asked Jesus. The high priest interrogates Christ, as if he had been some seditious person, who had split the Church into parties by collecting disciples; and he interrogates him as if he had been a false prophet, who had endeavored to corrupt the purity of the faith by new and perverse doctrines. Our Lord 140 Jesus Christ, having completely and faithfully discharged the office of teacher, does not enter into a new defense; but, that he may not abandon the cause of truth, he shows that he was prepared to defend all that he had taught. Yet he likewise reproves the impudence of the high priest, who inquires about a matter perfectly well known, as if it had been doubtful. Not satisfied with having rejected the Redeemer offered, together with the salvation promised to them, they likewise condemn all the exposition of the Law.
20. I spoke openly in the world. It is a childish error into which some have fallen, who think that this reply of Christ condemns those who expound the word of God in private apartments, when the tyranny of wieked men does not allow them to expound it publicly; for Christ does not argue as to what is lawful and what is not lawful, but his intention was to put down the insolent malice of Caiaphas.
This passage, however, appears to be inconsistent with another saying of Christ, where he enjoins the apostles to
proclaim on the house-tops what he had whispered in their ear,
(Mt 10:27;)
and again, when he declares that
it is not given to all to know the mysteries of the kingdom of heaven,
(Mt 13:14)
and that he therefore confers this favor on none but the twelve apostles. I answer, when he says in the passage now under review, that he spoke nothing in secret, this refers to the substance of the doctrine, which was always the same, though the form of teaching it was various; for he did not speak differently among the disciples, so as to instruct them in something different; nor did he act cunningly, as if he purposely intended to conceal from the people what he spoke to a small number of persons in the house. He could, therefore, testify with a good conscience that he had openly declared and honestly proclaimed the substance of his doctrine.
22. When he had said these things. This is added, in order to inform us, first, how great was the rage of the enemies of Christ, and how tyrannical their government was; and, secondly, what sort of discipline existed among those priests. They sit like judges, but they are as cruel as ferocious beasts. A council is assembled, in which the utmost gravity ought to have prevailed; and yet a single officer is so daring and presumptuous, that, in the midst of the judicial proceedings, and in the presence of the judges, he strikes the person accused, who was not found to be in any respect guilty. We need not wonder, therefore, that the doctrine of Christ is condemned by so barbarous an assembly, from which not only all justice, but likewise all humanity and modesty, are banished.
23. If I have spoken evil. That is, "If I have sinned, accuse me, that, when the cause has been tried, I may be punished according to the offense; for this is not a lawful mode of procedure, but very different order and very different modesty ought to be maintained in judicial courts." Christ complains, therefore, that a grievous injury has been clone to him, if he has committed no offense, and that, even if he has committed an offense, still they ought to proceed in a lawful manner, and not with rage and violence.
But Christ appears not to observe, in the present instance, the rule which he elsewhere lays down to his followers; for he does not
hold out the right cheek to him who had struck him on the left,
(Mt 5:39.)
I answer, in Christian patience it is not always the duty of him who has been struck to brook the injury done him, without saying a word, but, first, to endure it with patience, and, secondly, to give up all thoughts of revenge, and to endeavor to overcome evil by good, (Ro 12:21.) Wicked men are already too powerfully impelled by the spirit of Satan to do injury to others, in order that nobody may provoke them. It is a foolish exposition of Christ's words, therefore, that is given by those who view them in such a light as if we were commanded to hold out fresh inducements to those who already are too much disposed to do mischief; for he means nothing else than that each of us should be more ready to bear a second injury than to take revenge for the first; so that there is nothing to prevent a Christian man from expostulating, when he has been unjustly treated, provided that his mind be free from rancour, and his hand from revenge.
24. Now Annas had sent him bound. This sentence must be read by way of parenthesis; for, having said that Christ was taken to the house of Annas, and having continued his narrative, as if the assembly of the priests had been held there, the Evangelist now reminds the reader that Christ was taken from the house of Annas to the high priest's house. But as the tense of the Greek verb ἀπέστειλε has led many people into a mistake, I have preferred translating it by the pluperfect tense, Had sent. 141
25. And Simon Peter was standing there and warming, himself. They said therefore to him, Art not thou also one of his discipYes? He denied it? 142 and said, I am not. 26. One of the servants of the high priest, who was a kinsman of him whose ear Peter had cut off, said, Did not I see thee in the garden with him? 27. Then Peter denied it again; 143 and immediately the cock crew.
25. He denied it. How shocking the stupidity of Peter, who, after having denied his Master, not only has no feeling of repentance, but hardens himself by the very indulgence he takes in sinning! If each of them in his turn had asked him, he would not have hesitated to deny his Master a thousand times. Such is the manner in which Satan hurries along wretched men, after having degraded them. We must also attend to the circumstance which is related by the other Evangelists, (Mt 26:74; Mr 14:71,) that he began to curse and to swear, saying, that he did not know Christ. Thus it happens to many persons every day. At first, the fault will not be very great; next, it becomes habitual, and at length, after that conscience has been laid asleep, he who has accustomed himself to despise God will think nothing unlawful for him, but will dare to commit the greatest wickedness. There is nothing better for us, therefore, than to be early on our guard, that he who is tempted by Satan, while he is yet uncorrupted, may not allow himself the smallest indulgence.
27. Immediately the coch crew. The Evangelist mentions the crowing of the coch, in order to inform us, that Peter was warned by God at the very time; and for this reason the other Evangelists tell us, that he then remembered the words of the Lord, (Mt 26:75; Mr 14:72,) though Luke relates that the mere crowing of the cock did not produce any effect on Peter, till Christ looked at him, (Lu 22:61.) Thus, when any person has once begun to fall through the suggestions of Satan, no voice, no sign, no warning, will bring him back, until the Lord himself cast his eyes upon him.
28. Then they lead Jesus from Caiaphas into the hall of the governor; 144 and it was early in the morning; and they themselves did not enter into the hall, that they might not be defiled, but might eat the passover 145 29. Pilate therefore went out to them, and said, What accusation do you bring against this man? 30. They answered and said to him, If he were not a malefactor, we would not have delivered him to thee. 31. Pilate therefore said to them, Take you him, and judge him according to your law. The Jews therefore said to him, We are not allowed to put any man to death: 32. That the word of Jesus might be fulfilled, which he had spoken, signifying by what death he should die.
28. Then they lead Jesus. That trial, which the Evangelist mentions, took place before daybreak; and yet there can be no doubt, that they had their bellows at work throughout the whole of the city to inflame the people. Thus the rage of the people was suddenly kindled, as if all, with one consent, demanded that Christ should be put to death, Now, the trial was conducted by the priests, not that they had it in their power to pronounce a sentence, but that, after having excited a prejudice against him by their previous decislon, they might deliver him to the governor, as if he had already been fully tried. 146 The Romans gave the name Praetorium both to the governor's house or palace, 147 and to the judgment-seat, where he was wont to decide causes.
That they might not be defiled. In abstaining from all defilement, that, being purified according to the injunction of the Law, they may eat the Lord's Passover, their religion, in this respect, deserves commendation. But there are two faults, and both of them are very heinous. The first is, 148 they do not consider that they carry more pollution within their hearts, than they can contract by entering any place however profane; and the second is, they carry to excess their care about smaller matters, and neglect what is of the highest importance.
To the defiled and to unbelievers, says Paul, nothing is pure;
because their minds are polluted,
(Titus 1:15.)
But these hypocrites, though they are so full of malice, ambition, fraud, cruelty, and avarice, that they ahnost infect heaven and earth with their abominable smell, are only afraid of external pollutions. So then it is an intolerable mockery, that they expect to please God, provided that they do not contract defilement by touching some unclean thing, though they have disregarded true purity.
Another fault connected with hypocrisy is, that, while it is careful in performing ceremonies, it makes no scruple of neglecting matters of the highest importance; for God enjoined on the Jews those ceremonies which are contained in the Law, for no other reason, than that they might be habituated to the love and practice of true holiness. Besides, no part of the Law forbade them to enter into the house of a Gentile, but it was a precaution derived from the traditions of the fathers, that no person might, through oversight, contract any pollution from an unclean house. But those venerable expounders of the Law, while they carefully strain at a gnat, swallow the camel 149 without any hesitation, (Mt 23:24;) and it is usual with hypocrites to reckon it a greater crime to kill a flea than to kill a man. This fault is closely allied to the other, of greatly preferring the traditions of men to the holy commandments of God. In order that they may eat the passover in a proper manner, they wish to keep themselves pure; but they suppose uncleanness to be confined within the wails of the governor's house, and yet they do not hesitate, while heaven and earth are witnesses, to pursue an innocent person to death. In short, they observe the shadow of the passover with a false and pretended reverence, and yet not only do they violate the true passover by sacrilegious hands, but endeavor, as far as lies in their power, to bury it in eternal oblivion, 150
29. Pilate therefore went out to them. This heathen is not unwilling to encourage a superstition, which he ridicules and despises; but in the main point of the cause, he performs the duty of a good judge, when he orders them, if they have any accusation, to bring it forward. The priests, on the other hand, not having sufficient authority to condemn him whom they pronounce to be guilty, make no other reply, than that he ought to abide by their previous decision.
30. If he were not a malefactor, we would not have delivered him to thee. They indirectly complain of Pilate, that he has not a proper reliance on their integrity. "Why do you not, without further concerns" say they, "hold it to be certain, that the person whom we prosecute deserves to die?" Such is the manner in which wicked men, whom God has raised to a high degree of honor, blinded as it were by their own greatness, allow themselves to do whatever they choose. Such, too, is the intoxicating nature of pride. 151 They wish that Christ should be reckoned a malefactor, and for no other reason 152 but because they accuse him. But if we come to the truth of the matter, what deeds of a malefactor shall we find in him, except that he has cured every kind of diseases, has driven the devils out of men, has made the paralytics and the lame to walk, has restored sight to the blind, hearing to the deaf, and life to the dead? Such were the real facts, and those men knew them well; but, as I said a little ago, when men are intoxicated with pride, nothing is more difficult than to arouse them to form a sound and correct judgment.
31. According to your law. Pilate, offended by their barbarous and violent proceedings, undoubtedly reproaches them by stating that this form of condemnation, which they were eager to carry into effcct, was at variance with the common law of all nations and with the feelings of mankind; and, at the same time he censures them for boasting that they had a law given to them by God.
Take you him. He says this ironically; for he would not have allowed them to pronounce on a man a sentence of capital punishment; but it is as if he had said, "Were he in your power, he would instantly be executed, without being heard in his own defense; and, is this the equity of your Law, to condemn a man without any crime?" Thus do wicked men, falsely assuming the name of God as an excuse for their conduct, expose his holy doctrine to the reproaches of enemies, and the world eagerly seizes on it as an occasion of slander.
We are not allowed. Those who think that the Jews refuse an offer, which Pilate had made to them, are mistaken; but rather, knowing that he had said to them in mockery, Take you him, they reply, "You would not allow it; and since you are the judge, execute your office."
32. That the word of Jesus might be fulfilled. Finally, the Evangelist adds, that it was necessary that this should be done, in order that the prediction which Christ had uttered
might be fulfilled, The Son of man shall be delivered into the hands of the Gentiles,
(Mt 20:19.)
And, indeed, if we wish to read with advantage the history of Christ's death, the chief point is, to consider the eternal purpose of God. The Son of God is placed before the tribunal of a mortal man. If we suppose that this is done by the caprice of men, and do not raise our eyes to God, our faith must necessarily be confounded and put to shame. But when we perceive that by the condemnation of Christ, our condemnation before God is blotted out, because it pleased the Heavenly Father to take this method of reconciling mankind to himself, raised on high by this single consideration, we boldly, and without shame, glory even in Christ's ignominy. Let us therefore learn, in each part of this narrative, to turn our eyes to God as the Author of our redemption.
33. Then Pilate went again into the hall, and called Jesus, and said to him, Art thou the King of the Jews? 34. Jesus answered him, Sayest thou this from thyself, or did others tell it thee of me? 35. Pilate answered, Am I a Jew? Thine own nation and the priests have delivered thee to me: what hast thou done? 36. Jesus answered, My kingdom is not of this world: if my kingdom were of this world, my servants would have striven that I should not be delivered to the Jews. But now my kingdom is not from hence.
33. Then Pilate went again into the hall. It is probable that many things were said on both sides, which the Evangelist passes over; and this conclusion might be readily drawn from the other Evangelists. But John dwells chiefly on a single point, that Pilate made a laborious inquiry whether Christ was justly or unjustly accused. In the presence of the people, who were inflamed with sedition, nothing could be done but in a riotous manner. He therefore goes again into the hall; and, indeed, his intention is to acquit Christ, but Christ himself, in order that he may obey his Father, presents himself to be condemned; and this is the reason why he is so sparing in his replies. Having a judge who was favorable, and who would willingly have lent an ear to him, it was not difficult for him to plead his cause; but he considers for what purpose he came down into the world, and to what he is now called by the Father. Of his own accord, therefore, he refrains from speaking, that he may not escape from death.
Art thou the King of the Jews? It would never have struck Pilate's mind to put this question about the kingdom, if this charge had not been brought against Christ by the Jews. Now, Pilate takes up what was more offensive than all the rest, that, having disposed of it, he may acquit the prisoner. The tendency of Christ's answer is to show that there is no ground for that accusation; and thus it contains an indirect refutation; as if he had said, "It is absurd to bring that charge against me, fbr not even the slightest suspicion of it can fall upon me."
Pilate appears to have taken amiss that Christ asked him why he suspected him of such a crime; 153 and, therefore, he angrily reproaches him, that all the evil comes from his own nation. "I sit here as a judge," says he; "it is not foreigners, but your own countrymen, who accuse you. There is no reason, therefore, why you should involve me in your quarrels. You would be allowed by me and by the Romans to live at peace; but you raise disturbances among yourselves, and I am reluctantly compelled to bear a part in them."
36. My kingdom is not of this world. By these words he acknowledges that he is a king, but, so far as was necessary to prove his innocence, he clears himself of the calumny; for he declares, that there is no disagreement between his kingdom and political government or order; 154 as if he had said, "I am falsely accused, as if I had attempted to produce a dis-turbanee, or to make a revolution in public affairs. I have preached about the kingdom of God; but that is spiritual, and, therefore, you have no right to suspect me of aspiring to kingly power." This defense was made by Christ before Pilate, but the same doctrine is useful to believers to the end of the world; for if the kingdom of Christ were earthly, it would be frail and changeable, because
the fashion of this world passeth away,
(1Co 7:31;)
but now, since it is pronounced to be heavenly, this assures us of its perpetuity. Thus, should it happen, that the whole world were overturned, provided that our consciences are always directed to the kingdom of Christ, they will, nevertheless, remain firm, not only amidst shakings and convulsions, but even amidst dreadful ruin and destruction. If we are cruelly treated by wicked men, still our salvation is secured by the kingdom of Christ, which is not subject to the caprice of men. In short, thougll there are innumerable storms by which the world is continually agitated, the kingdom of Christ, in which we ought to seek tranquillity, is separated from the world.
We are taught, also, what is the nature of this kingdom; for if it made us happy according to the flesh, and brought us riches, luxuries, and all that is desirable for the use of the present life, it would smell of the earth and of the world; but now, though our condition be apparently wretched, still our true happiness remains unimpaired. We learn from it, also, who they are that belong to this Mngdom; those who, having been renewed by the Spirit of God, contemplate the heavenly life in holiness and righteousness. Yet it deserves our attention, likewise, that it is not said, that the kingdom of Christ is not in this world; for we know that it has its seat in our hearts, as also Christ says elsewhcre, The kingdom of God is within you, (Lu 17:21.) But, strictly speaking, the kingdom of God, while it dwells in us, is a stranger to the world, because its condition is totally different.
My servants would strive. He proves that he did not aim at an earthly kingdom, because no one moves, no one takes arms in his support; for if a private individual lay claim to royal authority, he must gain power by means of seditious men. Nothing of this kind is seen in Christ; and, therefore, it follows that he is not an earthly king.
But here a question arises, Is it not law fill to defend the kingdom of Christ by arms? For when Kings and Princes 155 are commanded to kiss the Son of God, (Ps 2:10-12) not only are they enjoined to submit to his authority in their private capacity, but also to employ all the power that they possess, in defending the Church and maintaining godliness. I answer, first, they who draw this conclusion, that the doctrine of the Gospel and the pure worship of God ought not to be defended by arms, are unskillful and ignorant reasoners; for Christ argues only from the facts of the case in hand, how frivolous were the calumnies which the Jews had brought against him. Secondly, though godly kings defend the kingdom of Christ by the sword, still it is done in a different manner from that in which worldly kingdoms are wont to be defended; for the kingdom of Christ, being spiritual, must be founded on the doctrine and power of the Spirit. In the same manner, too, its edification is promoted; for neither the laws and edicts of men, nor the punishments inflicted by them, enter into the consciences. Yet this does not hinder princes from accidentally defending the kingdom of Christ; partly, by appointing external discipline, and partly, by lending their protection to the Church against wicked men. It results, however, from the depravity of the world, that the kingdom of Christ is strengthened more by the blood of the martyrs than by the aid of arms.
37. Pilate therefore said to him, Art thou then aking? Jesus answered, Thou sayest that I am a king. For this cause was I born, and for this cause came I into the world, that I may bear testimony to the truth: every one that is of the truth heareth my voice. 38. Pilate saith to him, What is truth? And when he had said this, he went out again to the Jews, and said to them, I find no guilt in him. 39. But you have a custom, that I should release to you some one at the passover; do you wish then that I should release to you the King of the Jews? 40. Then they all cried out again, saying, Not this man, but Barabbas. Now Barabbas was a robber.
37. Thou sayest that I am a king. Although Pilate had already learned, from the former answer, that Christ claims for himself some sort of kingdom, yet now Christ asserts the same thing more firmly; and, not satisfied with this, he makes an additional statement, which serves for a seal, as it were, to ratify what he had said. Hence we infer, that the doctrine concerning Christ's kingdom is of no ordinary importance, since he has deemed it worthy of so solemn an affirmation.
For this cause was I born, that I may bear witness to the truth. This is, no doubt, a general sentiment; but it must be viewed in relation to the place which it holds in the present passage. The words mean, that it is natural for Christ to speak the truth; and, next, that he was sent for this purpose by the Father; and, consequently, that this is his peculiar office. There is no danger, therefore, that we shall be deceived by trusting him, since it is impossible that he who has been commissioned by God, and whose natural disposition leads him to maintain the truth, shall teach any thing that is not true.
Every one that is of the truth. Christ added this, not so much for the purpose of exhorting Pilate, (for he knew that he would gain nothing by doing so,) as of defending his doctrine against the base reproaches which had been east on it; as if he had said, "It is imputed to me as a crime that I have asserted that I am a king; and yet this is an unquestionable truth, which is received with reverence and without hesitation by all who have a correct judgment and a sound understanding." When he says, that they are of the truth he does not mean that they naturally know the truth, but that they are directed by the Spirit of God.
38. What is truth? Some think that Pilate puts this question through curiosity, as irreligious men are sometimes accustomed to be eagerly desirous of learning something that is new to them, and yet do not know why they wish it; for they intend nothing more than to gratify their ears. For my own part, I rather think that it is an expression of disdain; for Pilate thought himself highly insulted when Christ represented him as destitute of all knowledge of the truth. Here we see in Pilate a disease which is customary among men. Though we are all aware of our ignorance, yet there are few who are willing to confess it; and the consequence is, that the greater part of men reject the true doctrine. Afterwards, the Lord, who is the Teacher of the humble, blinds the proud, and thus inflicts on them the punishment which they deserve. From the same pride arises such disdain, that they do not choose to submit to learn, because all lay claim to sagacity and acuteness of mind. Truth is believed to be a common thing; but God declares, on the contrary, that it far exceeds the capacity of the human understanding.
The same thing happens in other matters. The principal articles of theology are, the curse pronounced on the human race, the corruption of nature, the mortification of the flesh, the renewal of the life, the reconciliation effected by free grace through the only sacrifice, the imputation of righteousness, by means of which a sinner is accepted by God, and the illumination of the Holy Spirit. These, being paradoxes, are disdainfully rejected by the ordinary understanding of men. Few, therefore, make progress in the school of God, because we scarcely find one person in ten who attends to the first and elementary instructions; and why is this, but because they measure the secret wisdom of God by their own understanding?
That Pilate spoke in mockery is evident from this circumstance, that he immediately goes out. In short, he is angry with Christ for boasting that he brings forward the truth, which formerly lay hidden in darkness. Yet this indignation of Pilate shows that wicked men never reject the doctrine of the Gospel so spitefully as not to be somewhat moved by its efficacy; for, though Pilate did not proceed so far as to become humble and teachable, yet he is constrained to feel some inward compunction.
39. But you have a custom. Pilate was all along pondering in what way he might save Christ's life; but, the people being so fiercely enraged, he attempted to keep a middle path, in order to allay their fury; for he thought that it would be enough if Christ, being dismissed as a malefactor, were marked with perpetual ignominy, lie therefore selects Barabbas above all others, in order that, by a comparison with that man, the hatred which they bore to Christ might be softened down; for Barabbas was universally and strongly detested on account of his atrocious crimes. And, indeed, is there any thing more detestable than a robber? But Luke (Lu 23:19) relates that, in addition to this, he was guilty of other crimes.
That the Jews preferred him to Christ, did not happen without a singular interposition of the providence of God; for it would have been highly unbecoming, that the Son of God should be rescued from death by so dishonorable a price. Yeb by his death, he was thrown into the deepest ignominy, so that, in consequence of the release of Barabbas, he was crucified between two robbers; for he had taken upon himself the sins of all, which could not be expiated in any other way; and the glory of his resurrection, by which it was speedily followed, caused his death itself to be a splendid triumph.
This custom, by which the Roman governor delivered up to the Jews, every year, at the passover, some criminal, involved a base and heinous crime. It was done, no doubt in order to honor the sacredness of the day, but was, in reality, nothing else than a shameful profanation of it; for Scripture declares, that
he who acquitteth the guilty is abomination in the sight of God,
(Pr 17:15;)
and therefore he is far from taking delight in that improper kind of forgiveness. Let us learn by this example, that nothing is more ridiculous, than to attempt to serve God by our inventions; for, as soon as men begin to follow their own imaginations, there will be no end till, by falling into some of the most absurd fooleries, they openly insult God. The rule for the worship of God, therefore, ought to be taken from nothing else than from his own appointment.
---
Footnotes
---
Next: Chapter 19