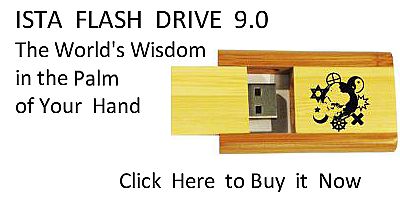 Sacred Texts
Christianity
Calvin
Index
Previous
Next
---
Calvin's Commentaries, Vol. 35: John, Part II, tr. by John King, [1847-50], at sacred-texts.com
---
1. Jesus therefore, six days before the Passover, came to Bethany, where Lazarus was, who had been dead, whom he had raised from the dead. 2. There therefore they made him a banquet, and Martha served; 1 and Lazarus was one of those who sat at table with him. 3. Then Mary took a pound of ointment of costly spikenard, and anointed the feet of Jesus, and wiped his feet with her hair; and the house was filled with the odor of the ointment. 4. Then one of his disciples, Judas Iscariot, the son of Simon, who was to betray him, saith, 5. Why was not this ointment sold for three hunted denarii, and given to the poor? 6. Now he said this, not because he cared for the poor, but because he was a thief, and had the purse, and carried what was put into it. 7. Jesus therefore said, Let her alone; for the day of my burial she hath kept it. 8. For the poor you have always with you, but me you have not always.
1. Jesus came to Bethany. We see that they judged too rashly who thought that Christ would not come to the feast, 2 (Joh 11:56;) and this, reminds us that we ought not to be so hasty as not to wait patiently and quietly, till the season arrive, which is unknown to us. Now Jesus came first to Bethany, that thence he might go three days afterwards to Jerusalem. Meanwhile, he intended to give Judas a fit time and place for betraying him, that he might present himself, ready to be sacrificed, at the appointed time; for he is not ignorant of what is to take place, but willingly comes forward to be sacrificed.
Having come to Bethany six days before the passover, he remained there four days; which may easily be inferred from Matthew and Mark. On what day the banquet was made for him, at which he was anointed by Mary, John does not state; but it seems probable that it took place not long after he had arrived. There are some who think that, the anointing mentioned by Matthew (Mt 26:7) and Mark (Mr 14:3) is different from what is mentioned here; but they are mistaken. They have been led to adopt this view by a calculation of time, because the two Evangelists, (Mt 26:2; Mr 14:1,) before relating that Christ was anointed, speak of two days as having elapsed. But the solution is easy, and may be given in two ways. For John does not say that Christ was anointed on the first day after his arrival; so that this might happen even when he was preparing to depart. Yet, as I have already said, there is another conjecture which is more probable, that he was anointed one day, at least, or two days, before his departure; for it is certain that Judas had made a bargain with the priests, before Christ sent two of his disciples to make ready the passover. 3 Now, at the very least, one day must have intervened. The Evangelists add, that he
sought a convenient opportunity for betraying Christ,
(Mt 26:16,)
after having received the bribe. When, therefore, after mentioning two days, they add the history of the anointing, they place last in the narrative what happened first. And the reason is, that after having related the words of Christ,
You know that after two days the Son of man shall be betrayed,
(Mt 26:2,)
they now add — what had been formerly omitted — in what manner and on what occasion he was betrayed by his disciple. There is thus a perfect agreement in the account of his having been anointed at Bethany.
2. There therefore they made him a banquet. Matthew (Mt 26:7) and Mark, (Mr 14:3) say that he then supped at the house of Simon the leper. John does not mention the house, but shows plainly enough, that it was in some other place than the house of Lazarus and Martha that he supped; for he says that Lazarus was one of those who sat at table with him, that is, one who had been invited along with Christ. Nor does it involve any contradiction, that Matthew and Mark relate that the head of Christ was anointed, while John relates that his feet were anointed. The usual practice was the anointing of the head, and on this account Pliny reckons it an instance of excessive luxury, that some anointed the ankles. The three Evangelists agree in this; that Mary did not anoint Christ sparingly, but poured on him a large quantity of ointment. What John speaks, about the feet, amounts to this, that the whole body of Christ, down to the feet, was anointed. There is an amplification in the word feet, which appears more fully from what follows, when he adds, that Mary wiped his feet with her hair
3. And the house was filled with the odor of the ointment. It was not a simple liquor extracted from spikenard, but a compound of many odoriferous substances; and therefore it is not wonderful that the whole house was filled with the odor
4. One of his disciples, therefore, saith. Next follows the murmuring of Judas, which Matthew (Mt 16:8) attributes to the disciples indiscriminately, and Mark (Mr 14:4) to some of them; but it is customary in Scripture to apply to many, by way of synecdoche, what belongs to one or to a few. Yet I think it is probable, that the murmuring proceeded from Judas alone, and that the rest were induced to give him their assent, as murmurings, by fanning a flame, easily kindle in us a variety of dispositions; and more especially, as we are too prone to form unfavorable judgments, slanders are readily embraced by us. But the credulity which the Spirit of God reproves in the Apostles is a warning to us not to be too easy and credulous in listening to calumnious statements.
5. Why was not this ointment sold for three hundred denarii? A pound of ordinary ointment, Pliny tells us, cost not more than ten denarii; but the same Pliny says, that the highest price of the best ointment was three hundred and ten denarii. Now the Evangelists agree, that this was the most costly ointment, and Therefore Judas is correct in valuing a pound of it at three hundred denarii, — a sum which, according to the computation of Budaeus, amounts to fifty livres of French money. And as almost every kind of luxury involves excess and superfluity, the greater the waste of money, the more plausible reason had Judas for murmuring; as if he had said, "Had Mary spent little, there would have been some excuse for her; but now, since, in a matter of no importance, she has wasted a vast sum of money, has she not done an injury to the poor, who might have obtained from such a sum great relief? What she has done, therefore, admits of no apology."
6. Because he was a thief. The rest of the Apostles, not from any bad disposition, but thoughtlessly, condemn Mary. But Judas resorts to a plausible pretext for his wickedness, when he brings forward the poor, though he cared nothing about them. We are taught by this instance what a frightful beast the desire of possessing is; the loss which Judas thinks that he has sustained, by the loss of an opportunity for stealing, excites him to such rage that he does not hesitate to betray Christ. And probably, in what he said about the poor having been defrauded, he did not only speak falsely to others, but likewise flattered himself inwardly, as hypocrites are wont to do; as if the act of betraying Christ were a trivial fault, by which he endeavored to obtain compensation for the loss which he had sustained. He had but one reason, indeed, for betraying Christ; and that was, to regain in some way the prey which had been snatched from his hands; for it was the indignation excited in him, by the gain which he had lost, that drove him to the design of betraying Christ.
It is wonderful that Christ should have chosen, as a steward, a person of this description, whom he knew to be a thief. For what else was it than to put into his hands a rope for strangling himself? Mortal man can give no other reply than this, that the judgments of God are a deep gulf. Yet the action of Christ ought not to be viewed as an ordinary rule, that we should commit the care of the poor, or any thing sacred, to a wicked and ungodly man. for God has laid down to us a law, who they are that ought to be called to the government of the Church, and to other offices; and this law we are not at liberty to violate. The case was otherwise with Christ, who, being the eternal Wisdom of God, furnished an opportunity for his secret predestination in the person of Judas.
7. Let her alone. When Christ bids them let Mary alone, he shows that they act improperly and unjustly who disturb their neighbors without a good reason, and raise a disturbance about nothing. Christ's reply, as given by the other Evangelists, is longer; but the meaning is the same. The anointing, which Judas finds fault with, is defended on this ground, that it will serve for his burial. Christ, therefore, does not approve of! it as an ordinary service, or one which ought to be commonly used in the Church; for if he had intended that an office of this sort should be performed daily, he could have said something else instead of speaking of it as connected with his burial. God certainly does not approve of outward display. Nay, more, perceiving that the mind of man is too prone to carnal observances, He frequently enjoins us to be sober and moderate in the use of them. Those persons, therefore, are absurd interpreters, who infer from Christ's reply, that costly and magnificent worship is pleasing to God; for he rather excuses Mary on the ground of her having rendered to him an extraordinary service, which ought not to be regarded as a perpetual rule for the worship of God.
For the day of my burial she hath kept it. When he says, that the ointment was kept, he means that it was not poured unseasonably, but with a due regard to the time when it occurred; for a thing is said to be kept, which is reserved in store to be brought cut at a fit time and place. It is certain that, if any person, at a former period, had burdened him with costly delicacies, he would not have endured it. But he affirms that Mary did not do this as a customary matter, but in order to discharge her last duty towards him. Besides, the anointing of bodies was not at that time a useless ceremony, but rather a spiritual symbol, to place before their eyes the hope of a resurrection. The promises were still obscure; Christ had not risen, who is justly designated the first-fruits of them that rise, (1Co 15:20.) Believers, therefore, needed such aids to direct them to Christ, who was still absent; and, accordingly, the anointing of Christ was not at that time superfluous, for he was soon to be buried, and he was anointed as if he were to be laid in the tomb. The disciples were not yet aware of this, and Mary unquestionably was suddenly moved to do, under the direction of the Spirit of God, what she had not previously intended. But Christ applies to the hope of his resurrection what they so greatly disapproved, in order that the usefulness, which he pointed out to them in this action, 4 might lead them to renounce the fretful and wicked opinion which they had formed respecting it. As it was the will of God that the childhood of his ancient people should be guided by such exercises, so, in the present day, it would be foolish to attempt the same thing; nor could it be done without offering an insult to Christ, who has driven away such shadows by the brightness of his coming. But as his resurrection had not yet brought the fulfillment of the shadows of the Law, it was proper that his burial should be adorned by an outward ceremony. The odor of his resurrection has now sufficient efficacy, without spikenard and costly ointments, to quicken the whole world. But let us remember that, in judging of the actions of men, we ought to abide by the decision of Christ alone, at whose tribunal we must one day stand.
8. For the poor you have always with you. We must observe what I have already pointed out, that a distinction is here drawn expressly between the extraordinary action of Mary, and the daily service which is due to Christ. Those persons, therefore, are apes, and not imitators, who are desirous to serve Christ by costly and splendid display; as if Christ approved of what was done once, and did not rather forbid that it should be done afterwards.
But me you have not always. When he says, that he will not always be with his disciples, this ought to be referred to that kind of presence to which carnal worship and costly honors are suitable. For as to his presence with us by the grace and power of his Spirit, his dwelling in us, and also feeding us with his flesh and blood, this has nothing to do with bodily observances. Of all the pompous ceremonies which the Papists have contrived for the worship of Christ, in vain do they tell us, that they have bestowed them upon him, for he openly rejects them. When he says, that the poor will always be with us, though, by this saying, he reproves the hypocrisy of the Jews, yet we may learn from it a profitable doctrine; namely, that alms, by which the wants of the poor are relieved, are sacrifices acceptable, and of sweet savor, to God, and that any other kind of expense in the worship of God is improperly bestowed.
9. Then a great multitude of the Jews knew that he was there, and came, not on account of Jesus only, but that they might see Lazarus also, whom he had raised from the dead. 10. Now the chief priests consulted, that they might put Lazarus also to death; 11. For many of the Jews on his account went away, and believed on Jesus. 12. next day, a great multitude, who had come to the feast, when they heard that Jesus was come to Jerusalem, 13. Took branches of palm trees, trod went out to meet him, and shouted, Hosanna, Blessed be the King of Israel, that cometh in the name of the Lord. 14. And Jesus, having found a young' ass, sat upon it, as it is written, 15. Fear not, daughter of Zion, because thy King cometh sitting on the foal of an ass.
9. Then a great multitude of the Jews knew that he was there. The more nearly the time of the death of Christ approached, it became the more necessary that his name should be universally celebrated, in order that it might be a preparation for stronger faith after his death. More especially, the Evangelist relates that the recent miracle of the resurrection of Lazarus had acquired great celebrity: and as Christ showed in it a remarkable proof of his Divinity, God intended that it should have many witnesses. When he says that they came not on account of Jesus only, but also for the sake of Lazarus, he does not mean that they came out of regard to Lazarus, as if they bestowed this mark of honor on him in particular, but that they might behold the astonishing display of the power of Christ in Lazarus.
10. Now the chief priests consulted. It certainly was worse than insane fury to endeavor to put to death one who had manifestly been raised from the dead by divine power. But such is the spirit of giddiness with which Satan torments the wicked, so that there is no end of their madness, even though God should bring heaven, and earth, and sea, to oppose them. For this wicked consultation is thus described, for the purpose of informing us that the enemies of Christ were led to so great obstinacy, not by mistake or folly, but by furious wickedness, so that they did not even shrink from making war against God; and also for the purpose of informing us that the power of God was not dimly seen in the resurrection of Lazarus, since ungodliness could contrive no other method of banishing it from remembrance than by perpetrating a base and shocking murder on an innocent man. Besides, since Satan labors with his utmost strength utterly to bury, or at least in some measure to obscure, the works of God, it is our duty to devote ourselves diligently to continual meditation on them.
12. The next day, a great multitude. This entrance of Christ is more copiously related (Mt 21:1; Mr 11:1; Lu 19:29) by the other Evangelists; but John here embraces the leading points. In the first place, we ought to remember Christ's design, which was, that he came to Jerusalem of his own accord, to. offer himself to die; for it was necessary that his death should be voluntary, because the wrath of God could be appeased only by a sacrifice of obedience. And, indeed, he well knew what would be the result; but before he is dragged to the cross, he wishes to be solemnly acknowledged by the people as their King; nay, he openly declares that he commences his reign by advancing to death, but though his approach was celebrated by a vast crowd of people, still he remained unknown to his enemies until, by the fulfillment of prophecies, which we shall afterwards see in their own place, he proved that he was the true Messiah; for he wished to omit nothing that would contribute to the full confirmation of our faith.
A great multitude, which came to the feast. Thus strangers were more ready to discharge the duty of paying respect to the Son of God than the citizens of Jerusalem, who ought rather to have been all example to all others. For they had sacrifices daily; the temple was always before their eyes, which ought to have: kindled in their hearts the desire of seeking God; these too were the highest teachers of the Church, and there was the sanctuary of the divine light. It is therefore a manifestation of excessively base ingratitude in them that, after they have been trained to such exercise from their earliest years, they reject or despise the Redeemer who had been promised to them. But this fault has prevailed in almost every age, that the more nearly and the more familiarly God approached to men, the more daringly did men despise God.
In other men who, having left their homes, assembled to celebrate the feast, we observe much greater ardor, so that they eagerly inquire about Christ; and when they hear that he is coming into the city, they go out to meet and congratulate him. And yet it cannot be doubted that they were aroused by a secret movement of the Spirit to meet him. We do not read that this was done on any former occasion. But as earthly princes summon their subjects by the sound of a trumpet or by the public crier, when they go to take possession of their kingdom, so Christ, by a movement of his Spirit, assembled this people, that they might hail him as their king. When the multitudes wished to make him a king, while he was in the wilderness, (Joh 6:15,) he withdrew secretly into the mountain; for at that time they dreamed of no other kingdom than one under which they might be well fattened, in the same manner as cattle. Christ could not therefore grant and comply with their foolish and absurd wish, without denying himself, and renouncing the office which the Father had bestowed upon him. But now he claims for himself such a kingdom as he had received from the Father. I readily acknowledge that the people who went out to meet him were not well acquainted with the nature of this kingdom; but Christ looked to the future. Meanwhile, he permitted nothing to be done that was not suitable to his spiritual kingdom.
13. Took branches of palm-trees. The palm was the emblem of victory and peace among the ancients; but they were wont to employ branches of palm-trees, when they bestowed kingly power on any one, or when they humbly supplicated the favor of a conqueror. But those persons appear to have taken into their hands branches of palm-trees, as a token of gladness and rejoicing at receiving a new king.
Shouted, Hosanna. By this phrase they testified that they acknowledged Jesus Christ to be the Messiah, who had anciently been promised to the fathers, and from whom redemption and salvation were to be expected. For the Ps 118:25 from which that exclamation is taken was composed in reference to the Messiah for this purpose, that all the saints might continually desire and ardently long for his coming, and might receive him with the utmost reverence, when he was manifested. It is therefore probable, or rather it may be inferred with certainty, that this prayer was frequently used by the Jews, and, consequently, was in every man's mouth; so that the Spirit of God put words into the mouths, 5 of those men, when they wished a prosperous arrival to the Lord Jesus; and they were chosen by him as heralds to attest that Christ was come.
The word Hosanna is composed of two Hebrew words, and means, Save, I beseech you. The Hebrews, indeed, pronounce it differently, (הושיע-נא) Hoshianna; 6 but it usually happens that the pronunciation of words is corrupted, when they are transferred to a foreign language. Yet the Evangelists, though they wrote in Greek, purposely retained the Hebrew word, in order to express more fully that the multitude employed the ordinary form of prayer, which was first employed by David, and afterwards throughout an uninterrupted succession of ages, received by the people of God, and peculiarly consecrated for the purpose of blessing the kingdom of the Messiah. 7 To the same purpose are the words which immediately follow, Blessed be the King of Israel, who cometh in the name of the Lord; for this is also a joyful prayer for the happy and prosperous success of that kingdom, on which the restoration and prosperity of the Church of God depended.
But as David appears to speak of himself rather than of Christ in that psalm, we must first of all solve this difficulty; nor will the task be hard. We know for what purpose the kingdom was established in the hand of David and of his posterity; and that purpose was, that it might be a sort of prelude of the everlasting kingdom which was to be manifested at the proper time. And, indeed, it was not necessary that David should confine his attention to himself; and the Lord, by the prophets, frequently commands all the godly to turn their eyes to a different person from David. 8 So then all that David sung about himself is justly referred to that king who, according to the promise, was to arise from the seed of David to be the redeemer.
But we ought to derive from it a profitable admonition; for if we are members of the Church, the Lord calls upon us to cherish the same desire which he wished believers to cherish under the Law; that is, that we should wish with our whole heart that the kingdom of Christ should flourish and prosper; and not only so, but that we should demonstrate this by our prayers. In order To give us greater courage in prayer, we ought to observe that he prescribes to us the words. Woe then to our slothfulness, if we extinguish by our coldness, or quench by indifference, that ardor which God excites. Yet let us know that the prayers which we offer by the direction and authority of God will not be in vain. Provided that we be not indolent or grow weary in praying, He will be a faithful guardian of his kingdom, to defend it by his invincible power and protection. True, indeed, though we remain drowsy and inactive, 9 the majesty of his kingdom will be firm and sure; but when — as is frequently the ease — it is less prosperous than it ought to be, or rather falls into decay, as we perceive it to be, at the present day, fearfully scattered and wasted, this unquestionably arises through our fault. And when but a small restoration, or almost none, is to be seen, or when at least it advances slowly, let us ascribe it to our indifference. We daily ask from God that his kingdom may come, (Mt 6:10,) but scarcely one man in a hundred earnestly desires it. Justly, therefore, are we deprived of the blessing of God, which we are weary of asking.
We are also taught by this expression, that it is God alone who preserves and defends the Church; for He does not claim for himself, or command us to give him, anything but what is his own. Since, therefore, while He guides our tongues, we pray that he may preserve the kingdom of Christ, we acknowledge that, in order that this kingdom may remain in a proper state, God himself is the only bestower of salvation. He employs, indeed, the labors of men for this purpose, but of men whom his own hand has prepared for the work. Besides, while he makes use of men for advancing, or maintaining the kingdom of Christ, still every thing is begun and completed, through their agency, by God alone through the power of his Spirit.
Who cometh in the name of the Lord. We must first understand what is meant by this phrase, to come in the name of the Lord. He who does not rashly put himself forward, or falsely assume the honor, but, being duly called, has the direction and authority of God for his actions, cometh in the name of God This title belongs to all the true servants of God. A Prophet who guided by the Holy Spirit, honestly delivers to men the doctrine which he has received from heaven, — cometh in the name of God. A King, by whose hand God governs his people cometh in the same name. But as the Spirit of the Lord rested on Christ, and he is the Head of all things, (Eph 1:22,) and all who have ever been ordained to rule over the Church are subject to his say, or rather, are streams flowing from him as the fountain, he is justly said to have come in the name of God. Nor is it only by the high rank of his authority that he surpasses others, but because God manifests himself to us fully in him; for in him dwelleth the fullness of the Godhead bodily, as Paul says, (Col 2:9,) and he is the lively image of God, (Heb 1:3,) and, in short, is the true lmmanuel, (Mt 1:23.) It is therefore by a special right that he is said to have come in the name of the Lord, because by him God has manifested himself fully, and not partially, as he had formerly done by the Prophets. We ought therefore to begin with him as the Head, when we wish to bless the servants of God.
Now since the false prophets arrogantly boast of the name of God, and shelter themselves under this false pretense, we ought to supply an opposite clause in the prayer, that the Lord may scatter and utterly destroy them. Thus we cannot bless Christ without cursing the Pope and that sacrilegious tyranny which he has raised up against the Son of God. 10 He huffs his excommunications against us, indeed, with great violence, as if they were thunderbolts, but they are mere air-bladders, 11 and therefore we ought boldly to despise them. On the contrary, the Holy Spirit here dictates to us an awful curse, that it may sink the Pope to the lowest hell, with all his pomp and splendor. Nor is it necessary that there should be any Bishop or Pontiff 12 to pronounce the curse against him, since Christ at one time bestowed this authority on children, when he approved of their crying in the temple, and saying, Hosanna to the Son of David, as the other Evangelists relate, (Matt. 21:15, 16.)
14. And Jesus having found a young ass. This part of the history is more minutely related by the other Evangelists, who tell us, that Christ sent two of his disciples to bring an ass, (Mt 21:1; Mr 11:1; Lu 19:29.) John, who was the latest writer of all the Evangelists, reckoned it enough to notice briefly the substance of what had been stated by the rest; and, on this account, he leaves out many circumstances. An apparent contradiction, by which many persons are perplexed, is very easily removed. When Matthew says, that Christ sat upon a she-ass and her colt, we ought to view it as a synecdoche. 13 Some imagine that he sat first on the she-ass, and afterwards on her colt; and out of this conjecture they frame an allegory, that he first sat on the Jewish people, who had been long accustomed to bear the yoke of the Law, and afterwards. subdued the Gentiles, like an untrained young ass which had never carried a rider. 14 But the plain truth is, that Christ rode on an ass which had been brought along with its mother; and to this agree the words of the Prophet, who, by a repetition very frequent among the Hebrews, expresses the same thing twice by different words. On an ass, he says, and on the colt of an ass which was under the yoke, (ὑποζυγίου) Our Evangelist, who studies brevity, leaves out the former clause, and quotes only the latter.
The Jews themselves are constrained to expound the prediction of Zec 9:9, which was at that time fulfilled, as referring to the Messiah; but, at the same time, they ridiculed us for being led astray by the shadow of an ass, 15 a so as to give the honor of the Messiah to the son of Mary. But far different are the testimonies on which our faith rests. And, indeed, when we say that Jesus is the Messiah, we do not begin by saying, that he entered into Jerusalem sitting on an ass; for there was displayed in him a glory, such as belonged to the Son of God, as we have seen under the first chapter of this Gospel; 16 and it was chiefly in his resurrection that his Divine power was illustriously displayed. But we ought not to despise this confirmation, that God, by his wonderful Providence, exhibited on that entrance, as on a public stage, the fulfillment of that which Zechariah had foretold.
Fear not. In these words of the Prophet, as the Evangelist quotes them, we ought to observe, first, that never is tranquillity restored to our minds, or fear and trembling banished from them, except by knowing that Christ reigns amongst us. The words of the Prophet, indeed, are different; for he exhorts believers to gladness and rejoicing. But the Evangelist has here described the manner in which our hearts exult with true joy. It is, when that fear is removed, with which all must be tormented, until, being reconciled to God, they obtain that peace which springs from faith, (Ro 5:1.) This benefit, therefore, comes to us through Christ, that, freed from the tyranny of Satan, the yoke of sin being broken, guilt canceled, and death abolished, we freely boast, relying on the protection of our King, since they who are placed under his guardianship ought not to fear any danger. Not that we are free From fear, so long as we live in the world, but because confidence, founded on Christ, rises superior to all than. Though Christ was still at a distance, yet the Prophet exhorted the godly men of that age to be glad and joyful, because Christ was to come. Behold, said he, thy King will come; therefore fear not. Now that he is come, in order that we may enjoy his presence, we ought more vigorously to contend with fear, that, freed from our enemies, we may peacefully and joyfully honor our King.
Daughter of Zion. The Prophet addressed Zion in his own time, because that was the habitation and abode of the Church. God has now, indeed, collected a Church for himself out of the whole world; but this promise is peculiarly addressed to believers, who submit to Christ, that he may reign in them. When he describes Christ as riding on an ass, the meaning is, that his kingdom will have nothing in common with the pomp, splendor, wealth, and power of the world; and it was proper that this should be made known by an outward manifestation, that all might be fully assured that it is spiritual.
16. These things his disciples did not understand at first; but when Jesus was glorified, then they remembered that these things had been written concerning him, and that they had done these things to him. 17. And the multitude, which were with him, gave their testimony that he had called Lazarus out of the tomb, and had raised him from the dead. 18. For this reason the multitude met him, because they had heard that he had performed. this miracle. 19. The Pharisees therefore said among themselves, Perceive you not that you gain nothing? Behold, the world is gone after him.
16. These things his disciples did not understand at first. As the seed does not spring up as soon as it is thrown into the earth, so the result of the works of God is not immediately seen. The Apostles are the servants of God to fulfill the prophecy, but they do not understand what they are doing. They hear the shout of the multitude, which was no confused noise, but a distinct salutation of Christ as King; but they do not perceive what is the object of it, or what it means. To them, therefore, it is an unmeaning exhibition, until the Lord, after his glorious resurrection, opens their eyes.
When it is said, that they at length remembered that these things had been written concerning him, the Evangelist points out the cause of such gross ignorance, by which their knowledge was preceded. It was because they had not the Scripture at that time as their guide and instructor, to direct their minds to just and accurate views; for we are blind, unless the word of God go before,, our steps, and it is not even enough that the word of God shine on us, if the Spirit do not also enlighten our eyes, which otherwise would be blind amidst the clearest light. This grace Christ bestowed on his disciples after his resurrection, because the full time, when the Spirit should bestow his riches in great abundance, was not come, until he was received into the heavenly glory, as we have seen under Joh 7:39 17
Taught by this example, let us learn to form our judgment of every thing that relates to Christ, not by our own carnal feelings, but by the Scripture. Besides, let us remember that it is a special favor of the Holy Spirit to instruct us in a gradual manner, that we may not be stupid in considering the works of God.
That these things had been written concerning him, and that they had done these things to him. I interpret that clause in this manner: "Then, for the first time, did it occur to the disciples that Christ did not do these things rashly, and that those men were not employed in idle amusement; but that the whole of this transaction had been regulated by the providence of God, because those things which had been written must necessarily be fulfilled;" so that the words may be thus arranged: "They did these things to him, as they had been written concerning him."
17. The multitude gave their testimony. He again repeats what he had said, that many persons, aroused by the report of so great a miracle, came to meet Christ. The reason why they go out in crowds is, that the rumor, respecting Lazarus who had been restored to life, was widely spread. They had good reason, therefore, for ascribing to the son of Mary the honor of the Messiah, since he was known to possess such extraordinary power.
19. Do you not see that you gain nothing? By these words they urge themselves to greater rage; for it may be regarded as a reproach of their slothfulness, as if they had said, that the reason why the people revolted and followed Christ was their own excessive indolence and cowardice. This is the way in which desperate men are wont to talk, when they are making themselves ready for attempting any extreme measures. And if the enemies of God persevere so obstinately in what is evil, we ought to be far more steady in a just undertaking.
20. Low there were some Greeks among these who had come up to worship at the feast. 21. These therefore went to Philip, who was of Bethsaida of Galilee, and asked him, saying, Sir, we wish to see Jesus. 22. Philip cometh and telleth, Andrew, and again Andrew and Philip tell Jesus. 23. And Jesus answered them, saying, The hour is come, when the Son of man must be glorified. 24. Verily, verily, I say to you, Unless a grain of wheat, having fallen into the ground, die, it remaineth alone; but if it die, it bringeth forth much fruit. 25. He who loveth his soul shall destroy it; and he who hateth his soul in this world shall keep it to eternal life. 26. If any man serves me, let him follow me; and where I am, there also shall my servant be. And if any man shall serve me, my Father will honor him.
20. Now there were some Greeks. I do not think that they were Gentiles or uncircumcised, because immediately afterwards it follows that they came to worship. Now it was strictly prohibited by the Roman laws, and severely punished by the Proconsuls and other magistrates, if any person was discovered to have left the worship of his native country and passed over to, the Jewish religion. But Jews, who were scattered throughout Asia and Greece, were allowed to cross the sea for the purpose of offering sacrifices in the temple. Besides, the Jews were not permitted to associate with them in the solemn worship of God, because they thought that the temple, and the sacrifices, and themselves, would in that way be polluted. But though they were the descendants of Jews, yet as they resided at a great distance beyond the sea, we need not wonder that the Evangelist introduces them as strangers and unacquainted with the occurrences which took place at that time in Jerusalem and in places adjacent. The meaning therefore is, that Christ was received as King, not only by the inhabitants of Judea, who had come from villages and towns to the feast, but that the report had also reached men who lived beyond the sea, and who had come from distant countries.
To worship. They might have done this also in their own country; but John describes here solemn worship, which was accompanied by sacrifices. For though religion and the fear of God were not confined to the temple, yet in no other place were they permitted to offer sacrifices to God, nor had they any where else the Ark of the Testimony, which was the token of the presence of God. Every man worshipped God daily at his own house in a spiritual manner; but the saints under the Law were likewise bound to make profession of outward worship and obedience, 18 such as was prescribed by Moses, by appearing in the temple in the presence of God. Such was the design for which the feasts were appointed. And if those men undertook so long a journey at great expense, with great inconvenience, and not without personal risk, that they might not treat with indifference the external profession of their piety, what apology can we now offer, if we do not testify, in our own houses, that we worship the true God? The worship which belonged to the Law has indeed come to an end; but the Lord has left to his Church Baptism, the Lord's Supper, and public prayer, that in those exercises believers may be employed. If we despise them, therefore. it proves that our desire of godliness is excessively cold.
21. These men therefore went to Philip. It is an indication of reverence, that they do not address Christ, but are desirous to obtain access through Philip; for reverence always begets modesty. The inference which the Papists draw from this, that we ought to call on departed saints, 19 that they may be our advocates with Christ and with the Father, is so ridiculous that it does not need refutation. The Greeks address Philip, while he is present; and, pray, where is the resemblance to those who address their prayers to departed saints, from whom they are separated? 20 But such are the fruits of human presumption, when it has once permitted itself to go beyond the limits of the word of God. Invocation of the saints has been rashly fabricated by the Papists out of their own brain; and now, in order to shelter themselves under a false pretense borrowed from the word of God, they corrupt the Scripture, and tear it to pieces, and do not scruple to expose it to shameful taunts.
23. The hour is come. Many explain this as referring to the death of Christ, because by it the glory of Christ was manifested; so that, in their opinion, Christ now declares that the time of his death is at hand. But I rather view it as referring to the publication of the gospel; as if he had said, that the knowledge of him would soon be spread through every region of the world. Thus he wished to meet the astonishment which his death might excite in his disciples; for he shows that there is no reason why their courage should fail, because the doctrine of the' gospel will nevertheless be proclaimed throughout the whole world. Again, that this contemplation of his glow may not soon afterwards vanish, when he shall be condemned to death, hung on the cross, and finally buried. he gives them early information and warning that the ignominy of his death is no obstruction to his glory. For this purpose he employs a most appropriate comparison.
24. Unless a grain of wheat having fallen into the ground, die, it remaineth alone. If a grain of wheat do not die or putrefy, it continues to be dry and unfruitful; but the death of the seed has the beneficial effect of quickening it, that it may yield fruit. In short, Christ compares his death to sowing, which appears to tend to the destruction of the wheat, but yet is the cause of far more abundant increase. Though this admonition was especially necessary at that time, yet it is of continual use in the Church. And, first, we ought to begin with the Head. That dreadful appearance of disgrace and cursing, which appears in the death of Christ, not only obscures his glory, but removes it altogether from our view. We must not, therefore, confine our attention to his death alone, but must likewise consider the fruit which has been yielded by his glorious resurrection. 21 Thus there will be nothing to prevent his glory from being every where displayed. From him we must next come to the members; for not only do we think that we perish in death, but our life also is a sort of continual death, (Col 3:3.) We shall therefore be undone, unless we be supported by that consolation which Paul holds out:
if our outward man decays, the inward man is renewed
from day to day, (2Co 4:16.)
When, therefore, the godly are distressed by various afflictions, when they are pressed hard by the difficulties of their situation, when they suffer hunger, or nakedness, or disease, when they are assailed by reproaches, when it appears as if they would every hour be almost overwhelmed by death, let them unceasingly consider that this is a sowing which, in due time, will yield fruit.
25. He who loveth his soul shall destroy it. To doctrine Christ joins exhortation; for if we must die in order that we may bring forth fruit, we ought patiently to permit God to mortify us. But as he draws a contrast between the love of life and the hatred of lit, we ought to understand what it is to love and hate life. He who, under the influence of immoderate desire of the present life, cannot leave the world but by constraint, is said to love life; but he who, despising life, advances courageously to death, is said to hate life. Not that we ought absolutely to hate life, which is justly reckoned to be one of the highest of God's blessings; but because believers ought cheerfully to lay it down, when it retards them from approaching to Christ; just as a man, when he wishes to make haste in any matter, would shake off from his shoulders a heavy and disagreeable burden. In short, to love this life is not in itself wrong, provided that we only pass through it as pilgrims, keeping our eyes always fixed on our object. For the true limit of loving life, is, when we continue in it as long as it pleases God, and when we are prepared to leave it as soon as he shall order us, or — to express it in a single word — when we carry it, as it were, in our hands, and offer it to God as a sacrifice. Whoever carries his attachment to the present life beyond this limit, destroys his life; that is, he consigns it to everlasting ruin. For the word destroy (ἀπολέσει) does not signify to lose, or to sustain the loss of something valuable, but to devote it to destruction.
His soul. It frequently happens that the word ψυχή, soul, is put for life. Some consider it as denoting, in this passage, the seat of the affections; as if Christ had said, "tie who too much indulges the (desires of his flesh destroys his soul." But that is a forced interpretation, and the other is more natural, that he who disregards his own life takes the best method of enjoying it eternally.
In this world. To make the meaning still more clear, the phrase in this world, which is but once expressed, ought to be twice repeated, so that the meaning may be, "They do not take the proper method of preserving their life who love it in this world, but, on the other hand, they truly know how to preserve their life who despise it in this world." And, indeed, whoever is attached to the world does, of his own accord, deprive himself of the heavenly life, of which we cannot be heirs in any other way than by being strangers and foreigners in the world. The consequence is, that the more anxious any person is about his own safety, the farther does he remove himself from the kingdom of God, that is, from the true life.
He who hateth his soul 22 I have already suggested that this expression is used comparatively; because we ought to despise life, so far as it hinders us from living to God; for if meditation on the heavenly life were the prevailing sentiment in our hearts:. the world would have no influence in detaining us. Hence, too, we obtain a reply to an objection that might be urged. "Many persons, through despair, or for other reasons, and chiefly from weariness of life, kill themselves; and yet we will not say that such persons provide for their own safety, while others are hurried to death by ambition, who also rush down to ruin." 23 But here Christ speaks expressly of that hatred or contempt of this fading life, which believers derive: from the contemplation of a better life. Consequently, whoever does not look to heaven, has not yet learned in what way life must be preserved. Besides, this latter clause was added by Christ, in order to strike terror into those who are too desirous of the earthly life; for if we are overwhelmed by the love of the world, so that we cannot easily forget it, it is impossible for us to go to heaven. But since the Son of God 24 arouses us so violently, it would be the height of folly to sleep a mortal sleep.
26. If any, man serve me. That death may not be exceedingly bitter and disagreeable to us, Christ invites us by his example to submit to it cheerfully; and certainly we shall be ashamed to refuse the honor of being his disciples. But on no other condition does he admit us into their number, except that we follow the path which he points out. He leads the way to us to suffer death. The bitterness of death is therefore mitigated, and is in some measure rendered agreeable, when we have in common with the Son of God the condition of submitting to it. So far is it from being proper that we should shrink from Christ on account of the cross, that we ought rather to desire death for his sake. To the same purpose. pose is the statement which immediately follows:
And where I am, there shall also my servant be. For he demands that his servants should not refuse to submit to death, to which they see him go before them as an example; for it is not right that; the servant should have any thing separate from his lord.. The future tense, shall be, (ἔσται) is put for let him be, according to the custom of the Hebrew language. Others regard it as a consolation, as if Christ promised to those who should not be unwilling to die along with him, that they would be partakers of his resurrection. But the former view, as I have said, is more probable; for he afterwards adds the consolation, that the Father will not leave without reward the servants of Christ who shall have been his companions both in life and in death.
27. Now is my soul troubled, and what shall I say? Father, save me from this hour; but for this cause came I into this hour. 28. Father, glorify thy name. Then came a voice from heaven, I have both glorified and will glorify it again. 29. Therefore the multitude, who were there, and heard it, said that it thundered. Others said, An angel spoke to him. 30. Jesus answered and said, This voice came not for my sake, but for yours. 31. Now is the judgment of this world; now is the prince of this world cast out. 32. And I, if I be lifted up from the earth, will draw all men to me. 33. Now this he said, intimating by what death he should die.
27. Now is my soul troubled. This statement appears at first to differ widely from the preceding discourse. He had displayed extraordinary courage and magnanimity by exhorting his disciples not only to suffer death, but willingly and cheerfully to desire it, whenever it is necessary; and now, by shrinking from death, he confesses his cowardice. Yet there is nothing in this passage that is not in perfect harmony, as every believer knows by his own experience. If scornful men laugh at it, we need not wonder; for it cannot be understood but by practice.
Besides, it was highly useful, and even necessary for our salvation, that the Son of God should have experience of such feelings, In his death we ought chiefly to consider his atonement, by which he appeased the wrath and curse of God, which he could not have done, without taking upon himself our guilt. The death which he underwent must therefore have been full of horror, because he could not render satisfaction for us, without feeling, in his own experience, the dreadful judgment of God; and hence we come to know more fully the enormity of sin, for which the Heavenly Father exacted so dreadful a punishment from his only-begotten Son. Let us therefore know, that death was not a sport and amusement to Christ, but that he endured the severest torments on our account.
Nor was it unsuitable that the Son of God should be troubled in this manner; for the Divine nature, being concealed, and not exerting its force, may be said to have reposed, in order to give an opportunity of making expiation. But Christ himself was clothed, not only with our flesh, but with human feelings. In him, no doubt, those feelings were voluntary; for he feared, not through constraint, but because he had, of his own accord, subjected himself to fear. And yet we ought to believe, that it was not in pretense, but in reality, that he feared; though he differed from other men in this respect, that he had all his feelings regulated in obedience to the righteousness of God, as we have said elsewhere.
There is also another advantage which it yields to us. If the dread of death had occasioned no uneasiness to the Son of God, 25 which of us would have thought that his example was applicable to our case? For it has not been given to us to die without, feeling of regret; but when we learn that He had not within him a hardness like stone or iron, 26 we summon courage to follow him, and the weakness of the flesh, which makes us tremble at death, does not hinder us from becoming the companions of our General in struggling with it.
And what shall I, say? Here we see, as it were, before our eyes, how much our salvation cost the Son of God, when he was reduced to such extremity of distress, that he found neither words to express the intensity of his sorrow, nor yet resolution as man. He betakes himself to prayer, which is his only remaining resource, and asks to be delivered from death. Again, perceiving also that, by the eternal purpose of God, he has been appointed to be a sacrifice for sins, he suddenly corrects that wish which his prodigious sorrow had wrung from him, and puts forth his hand, as it were, to pull himself back, that he may entirely acquiesce in the will of his Father.
In this passage we ought to observe five steps. For, first, there is the complaint, which breaks out from vehement sorrow. Secondly, he feels that he needs a remedy, and, in order that he may not be overwhelmed with fear, he puts the question to himself, what he ought to do. Thirdly, he goes to the Father, and entreats him to deliver him. Fourthly, he recalls the wish which he knows to be inconsistent with his calling, and chooses rather to suffer anything than not to fulfill what his Father has enjoined upon him. Lastly, he is satisfied with the glory of God alone, forgets all things else, and reckons them of no value.
But it may be thought, that it is unbecoming in the Son of God rashly to utter a wish which he must immediately retract, in order to obey his Father. I readily admit, that this is the folly of the cross, which gives offense to proud men; but the more the Lord of glory humbled himself, so much the more illustrious is the manifestation of his vast love to us. Besides, we ought to recollect what I have already stated, that the human feelings, from which Christ was not exempt, were in him pure and free from sin. The reason is, that they were guided and regulated in obedience to God; for there is nothing to prevent Christ from having a natural dread of death, and yet desiring to obey God. This holds true in various respects: and hence he corrects himself by saying,
For this cause came I into this hour. For though he may lawfully entertain a dread of death, yet, considering why he was sent, and what his office as Redeemer demands from him, he presents to his Father the dread which arose out of his natural disposition, in order that it may be subdued, or rather, having subdued it, he prepares freely and willingly to execute the command of God. Now, if the feelings of Christ, which were free from all sin, needed to be restrained in this manner, how earnestly ought we to apply to this object, since the numerous affections which spring from our flesh are so many enemies to God in us! Let the godly, therefore, persevere in doing violence to themselves, until they have denied themselves.
It must also be observed, that we ought to restrain not only those affections which are directly contrary to the will of God, but those which hinder the progress of our calling, though, in other respects, they are not wicked or sinful. To make this more fully evident, we ought to place in the first rank the will of God; in the second, the will of man pure and entire, such as God gave to Adam, and such as was in Christ: and, lastly, our own, which is infected by the contagion of sin. The will of God is the rule, to which every thing that is inferior ought to be subjected. Now, the pure will of nature will not of itself rebel against God; but man, though he were wholly formed to righteousness, would meet with many obstructions, unless he subject his affections to God. Christ, therefore, had but one battle to fight, which was, to cease to fear what he naturally feared, as soon as he perceived that the pleasure of God was otherwise. We, on the other hand, have a twofold battle; for we must struggle with the obstinacy of the flesh. The consequence is, that the most valiant combatants never vanquish without being wounded.
Father, save me. This is the order which ought to be maintained, whenever we are either distressed by fear, or oppressed with grief. Our hearts ought instantly to be raised up to God. For there is nothing worse, or more injurious, than to nourish inwardly what torments us; as we see a great part of the world consumed by hidden torments, and all who do not rise to God are justly punished for their indolence by never receiving any alleviation.
28. Father, glorify my name. By these words he testifies, that he prefers the glory of the Father to all things else, and even neglects and disregards his own life. And the true regulation of all our desires is, to seek the glory of God in such a manner that all other things shall give way to it; for it ought to be reckoned by us an abundant recompense, leading us to endure patiently all that is vexatious or irksome.
I have both glorified it. It is as if he had said, I will finish what I have begun; for God never leaveth the work of his hands imperfect as it is said, Ps 138:8. But as it is the purpose of God to prevent the offense of the cross, he not only promises that the death of Christ will be glorious, but also mentions with commendation the numerous ornaments with which he had already adorned it.
29. That it thundered. It was truly monstrous, that the assembled multitude were unmoved by so evident a miracle. Some are so deaf, that they hear as a confused sound what God had distinctly pronounced. Others are less dull of caring, but yet take away much from the majesty of the Divine voice, by pretending that it was an angel who spoke. But the same thing is practiced every day; for God speaks plainly enough in the Gospel, in which is also displayed the power and energy of the Spirit, which ought to shake heaven and earth; but many are as little affected by the doctrine, as if it only proceeded from a mortal man, and others consider the word of God to be confused and barbarous, as if it were nothing else than thunder.
But a question arises: Did that voice sound from heaven without any profit or advantage? I reply, what the Evangelist here ascribes to the multitude belongs only to a part of them; for there were some besides the Apostles who did not interpret it so badly. But the Evangelist intended to point out briefly what is commonly done in the world; and that is, that the greater part of men, while they hear God, do not hear him though he speak plainly and distinctly.
30. This voice came not for my sake. Had Christ no need of being strengthened, or did the Father care less for him than for us? But we must attend to this principle. As it was on our account that Christ clothed himself with flesh, so all the blessings which he received from the Father were bestowed on our account. Again, it is also true, that the voice came from heaven for the sake of the people; for he had no need of an outward miracle. Besides, there is here an indirect reproof, that the Jews are deaf like stones to the voice of God; for since God speaks for their sake, there can be no excuse for their ingratitude, when they do not lend their ears.
31. Now is the judgment of this world. The Lord now, as if he had already succeeded in the contest, boasts of having obtained a victory not only over fear, but over death; for he describes, in lofty terms, the advantage of his death, which might have struck his disciples with consternation. Some view the word, judgment (πρίσις) as denoting reformation, and others, as denoting condemnation. I rather agree with the former who explain it to mean, that the world must be restored to a proper order; for the Hebrew word משפט, mishpat, which is translated judgment, means a well-ordered state. Now we know, that out of Christ there is nothing but confusion in the world; and though Christ had already begun to erect the kingdom of God, yet his death was the commencement of a well-regulated condition, and the full restoration of the world.
Yet it must also be observed, that this proper arrangement cannot be established in the world, until the kingdom of Satan be first destroyed, until the flesh, and every thing opposed to the righteousness of God, be reduced to nothing. Lastly, the renovation of the world must be preceded by mortification. Accordingly, Christ declares:
Now shall the prince of this world be cast out; for the confusion and deformity arise from this, that while Satan usurps tyrannical dominion, iniquity everywhere abounds. When Satan has been cast out, therefore, the world is brought back from its revolt, and placed under obedience to the government of God. It may be asked, how was Satan cast out by the death of Christ, since he does not cease to make war continually? I reply, this casting out must not be limited to any short period of time, but is a description of that remarkable effect of the death of Christ which is daily manifested.
32. If I be lifted up. Next follows the method by which the judgment shall be conducted; namely, Christ, being lifted up on the cross, shall gather all men to himself, in order that he may raise them from earth to heaven. The Evangelist says, that Christ pointed out the manner of his death; and, therefore, the meaning undoubtedly is, that the cross will be, as it were, a chariot, by which he shall raise all men, along with himself, to his Father. It might have been thought, that at that time he was carried away from the earth, so as no longer to have any interests in common with men; but he declares, that he will go in a very different manner, so as to draw upwards to himself those who were fixed on the earth. Now, though he alludes to the form of his death, yet he means generally, that his death will not be a division to separate him from men, but that it will be an additional means of drawing earth upwards towards heaven.
I will draw all men to myself. The word all, which he employs, must be understood to refer to the children of God, who belong to his flock. Yet I agree with Chrysostom, who says that Christ used the universal term, all, because the Church was to be gathered equally from among Gentiles and Jews, according to that saying,
There shall be one shepherd, and one sheepfold,
(Joh 10:16.)
The old Latin translation has, I will draw all things to me; and Augustine maintains that we ought to read it in that manner; but the agreement of all the Greek manuscripts ought to have greater weight with us.
34. The multitude answered, We have heard from the law, that Christ remaineth for ever; and how sayest thou, that the Son of man must be lifted up.? Who is that Son of man? 35. Jesus therefore said to them, Yet a little while you have the light with you. Walk while you have the light, lest darkness overtake you; for he who walketh in darkness knoweth not whither he goeth. 36. While you have the light, believe in the light, that you may be the children of light. These things spoke Jesus, and went away, and hid himself from them.
34. We have heard from the law. Their intention undoubtedly was, to carp malignantly at the words of Christ; and therefore their malice blinds them, so that they perceive nothing amidst the clearest light. They say that Jesus ought not to be regarded as the Christ, because he said that he would die, while the Law ascribes perpetuity to the Messiah; as if both statements had not been expressly made in the Law that Christ will die, and that afterwards his kingdom will flourish to the end of the world. But they seize on the second clause, and make it a ground of calumny. The origin of their error was, that they judged of the splendor of Messiah's kingdom according to their carnal views; in consequence of which, they reject Christ because he does not correspond to their foolish notion. Under the term the Law they embrace also the Prophets, and the present tense — remaineth — -is used, agreeably to the Hebrew idiom, instead of the future tense, will remain
Who is that Son of man? This is a reproachful question, as if that short refutation vanquished Christ so completely that he had nothing more to say. 27 This shows how haughty their ignorance was; for it is as if they had said, "Go now, and boast that thou art the Christ, since thine own confession proves that thou hast nothing to do with the Messiah."
35. Yet a little while the light is with you. Though in this reply the Lord gently admonishes them, yet at the same time he reproves them sharply; for he charges them with shutting their eyes against the light, and at the same time threatens that ere long the light will be taken away from them. When he says that yet a little while there is some remaining light, he confirms what he had already said about his death; for though by the light he does not mean his bodily presence, but his Gospel, yet he alludes to his departure; as if he had said, When I shall have gone away, I will not cease to be the light, and thus my glory will not be diminished through your darkness. When he says that the light is with them, he indirectly reproves them for closing their eyes and shutting out the light; and thus he declares that they do not deserve an answer to their objection, because of their own accord they seek an opportunity of falling into error.
Walk while you have the light lest darkness overtake you. This statement, that the light does not continue to shine on them but for a little while, Applies equally to all unbelievers; for Scripture promises that to the children of God the Sun of righteousness (Mal 4:2) will rise, and will never go down.
The sun shall no longer be your light by day, nor the moon by night, but the Lord shall be your everlasting light,
(Isa 60:19.)
But all ought to walk cautiously, because contempt of the light is followed by darkness. This, too, is the reason why night so thick and dark sat down on the world for many centuries. It was because there were few who deigned to walk in the brightness of heavenly wisdom; for Christ enlightens us by his Gospel, in order that we may follow the way of salvation, which he points out to us. For this reason, they who do not avail themselves of the grace of God extinguish, as far as lies in their power, the light which is offered to them.
And he who walketh in darkness knoweth not where he goeth. To strike them with still deeper alarm, he reminds them how wretched is the condition of those who, being destitute of light, do nothing but wander throughout the whole course of, their life. For they cannot move a step without the risk of falling or even of destruction. But now Christ declares that we are in darkness, unless he shine upon us. Hence infer what is the value of the sagacity of the human mind, when it is the sole guide and instructor, apart from Christ.
36. Believe in the light. He exhorts them to retain by faith the possession of the light, for he gives the appellation, children of light, to those who, like true heirs, enjoy it to the end.
These things spoke Jesus. We might have wondered why he withdrew himself from them, when they were so eager to receive him; but from the other Evangelists it may easily be inferred that what is here said relates to adversaries, who burned with envy on account of the godly zeal of good and sincere disciples. For the strangers, who had gone out to meet Christ, followed him even to the temple, where he met with the saints and with the multitude of the inhabitants of the town.
37. And though he had done so many signs in their presence, they believed not in him: 38. That the saying of Isaiah the prophet might be fulfilled, which he spoke, Lord, who hath believed our report? 28 and to whom hath the arm of the Lord been revealed? 39. Therefore they could not believe, because Isaiah saith again, 40. He hath blinded their eyes, and hardened their heart, lest they should see with their eyes, and under- stand with their heart, and be converted, and I should heal them. 41. These things said Isaiah, when he saw his glory, and spoke of him.
37. And though he had done so many signs. That no man may be disturbed or perplexed at seeing that Christ was despised by the Jews, the Evangelist removes this offense, by showing that he was supported by clear and undoubted testimonies, which proved that credit was due to him and to his doctrine; but that the blind did not behold the glory and power of God, which were openly displayed in his miracles. First, therefore, we ought to believe that it was not owing to Christ that the Jews did not place confidence in him, because by many miracles he abundantly testified who he was, and that it was therefore unjust and highly unreasonable that their unbelief should diminish his authority. But as this very circumstance might lead many persons to anxious and perplexing inquiry how the Jews came to be so stupid, that the power of God, though visible, produced no effect upon them, John proceeds further, and shows that faith does not proceed from the ordinary faculties of men, but is an uncommon and extraordinary gift of God, and that this was anciently predicted concerning Christ, that very few would believe the Gospel.
38. That the saying of Isaiah the prophet might be fulfilled. John does not mean that the prediction laid a necessity on the Jews; for Isaiah (Isa 53:1; Ro 10:16) uttered nothing but what the Lord revealed to him from the secret treasures of his purpose. Indeed, it must have happened, though the prophet had not spoken of it; but as men would not have known what should take place, if God had not testified by the mouth of the prophet, the Evangelist places before our eyes in the prediction, as in a mirror, what would otherwise have appeared to men obscure and almost incredible.
Lord, who hath believed? This sentence contains two clauses. In the former, Isaiah, having begun to speak of Christ, fore-seeing that all that he proclaims concerning Christ, and all that shall afterwards be made known by the Apostles, will be generally rejected by the Jews, exclaims, as if in astonishment at something strange and monstrous, Lord, who shall believe our report, or, our speech? 29
To whom hath the arm of the Lord been revealed? In this second clause he assigns the reason why they are few; and that reason is, that men do not attain it by their own strength, and God does not illuminate all without distinction, but bestows the grace of his Holy Spirit on very few, 30 And if among the Jews the obstinate unbelief of many ought not to have been an obstacle to believers, though they were few in number, the same argument ought to persuade us, at the present day, not to be ashamed of the Gospel, though it has few disciples. But we ought first to observe the reason which is added, that what makes men believers is not their own sagacity, but the revelation of God. The word arm, it is well known, denotes power. The prophet declares that the arm of God, which is contained in the doctrine of the Gospel, lies hid until it is revealed, and at the same time testifies that all are not indiscriminately partakers of this revelation. Hence it follows, that many are left in their blindness destitute of inward light, because hearing they do not hear, (Mt 13:13.)
39. Therefore they could not believe. This is somewhat more harsh; because, if the words be taken in their natural meaning, the way was shut up against the Jews, and the power of believing was taken from them, because the prediction of the prophet adjudged them to blindness, before they determined what choice they should make. I reply, there is no absurdity in this, if nothing could happen different from what God had foreseen. But it ought to be observed, that the mere foreknowledge of God is not in itself the cause of events; though, in this passage, we ought to consider not so much the foreknowledge of God as his justice and vengeance. For God declares not what he beholds from heaven that men will do, but what He himself will do; and that is, that he will strike wicked men with giddiness and stupidity, and thus will take vengeance on their obstinate wickedness. In this passage he points out the nearer and inferior cause why God intends that his word, which is in its own nature salutary and quickening, shall be destructive and deadly to the Jews. It is because they deserved it by their obstinate wickedness.
This punishment it was impossible for them to escape, because God had once decreed to give them over to a reprobate mind, and to change the light of his word, so as to make it darkness to them. For this latter prediction differs from the former in this respect, that in the former passage the prophet testifies that none believe but those whom God, of his free grace, enlightens for his own good pleasure, the reason of which does not appear; for since all are equally ruined, God, of his mere good pleasure, distinguishes from others those whom he thinks fit to distinguish. But, in the latter passage, he speaks of the hardness by which God has punished the wickedness of an ungrateful people. They who do not attend to these steps mistake and confound passages of Scripture, which are quite different from each other.
40. He hath blinded their eyes, and hardened their heart. The passage is taken from Isa 6:9, where the Lord forewarns the prophet, that the labor which he spends in instructing will lead to no other result than to make the people worse. First then he says, Go, and tell this people, Hearing, hear and do not hear; as if he had said, "I send thee to speak to the deaf." He afterwards adds, Harden the heart of this people, &c. By these words he means, that he intends to make his word a punishment to the reprobate, that it may render them more thoroughly blind, and that their blindness may be plunged in deeper darkness. It is indeed a dreadful judgment of God, when He overwhelms men by the light of doctrine, in such a manner as to deprive them of all understanding; and when, even by means of that which is their only light, he brings darkness upon them.
But it ought to be observed, that it is accidental to the word of God, that it blinds men; for nothing can be more inconsistent than that there should be no difference between truth and falsehood, that the bread of life should become a deadly poison, and that medicine should aggravate a disease. But this must be ascribed to the wickedness of men, which turns life into death. It ought also to be observed, that sometimes the Lord, by himself, blinds the minds of men, by depriving them of judgment and understanding; sometimes by Satan and false prophets, when he maddens them by their impostures; sometimes. too by his ministers, when the doctrine of salvation is injurious and deadly to them. But provided that prophets labor faithfully in the work of instruction, and commit to the Lord the result of their labor, though they may not succeed to their wish, they ought not to give way or despond. Let them rather be satisfied with knowing that God approves of their labor, though it be useless to men' and that even the savor of doctrine, which wicked men render deadly to themselves elves, is good and pleasant to God, as Paul testifies, (2Co 2:15.)
The heart is sometimes in Scripture put for the seat of the affections; but here, as in many other passages, it denotes what is called the intellectual part of the soul. To the same purpose Moses speaks:
God hath not given you a heart to understand,
(Deuteronomy 29:4.)
Lest they should see with their eyes. Let us remember that the prophet speaks of unbelievers who had already rejected the grace of God. It is certain that all would continue to be such by nature, if The Lord did not form to obedience to him those whom he has elected. At first, therefore, the condition of men is equal and alike, but when reprobate men have, of their own accord, and by their own wickedness, rebelled against God, they subject themselves to this vengeance, by which, being given up to a reprobate mind, they continually rush forward more and more to their own destruction. It is their own fault, therefore, if God does not choose to convert them, because they were the cause of their own despair. We are briefly instructed also, by these words of the prophet, what is the beginning of our conversion to God. It is when he enlightens the hearts, which must have been turned away from him, so long as they were held by the darkness of Satan; but, on the contrary, such is the power of Divine light, that it attracts us to itself, and forms us to the image of God.
And I should heal them. He next adds the fruit of conversion, that is, healing. By this word the prophet means the blessing of God and a prosperous condition, and likewise deliverance from all the miseries which spring from the wrath of God. Now, if this happens to the reprobate, contrary to the nature of the word, we ought to attend to the contrast implied in the, opposite use of it; namely, that the purpose for which the word of God is preached is, to enlighten us in the true knowledge of God, to turn us to God, and reconcile us to him, that we may be happy and blessed.
41. These things spoke Jesus. Lest readers should think that this prediction was inappropriately quoted, John expressly states, that the prophet was not sent as a teacher to a single age, but, on the contrary, that the glory of Christ was exhibited to him, that he might be a witness of those things which should take place under his reign. Now the Evangelist takes for granted, that Isaiah saw the glory of Christ; and hence he infers, that Isaiah accommodates his instruction to the future state of Christ's kingdom.
42. Nevertheless, many of the rulers believed on him, but on account of the Pharisees they did not confess it, lest they should be cast out of the synagogue. 43. For they loved the glory of men more than the glory of God. 44. And Jesus stood, and said, He who believeth on me, believeth not on me, but on him who sent me; 45. And he who seeth me seeth him that sent me. 46. I am come into the world as a light, that whosoever believeth on me may not remain in darkness.
Nevertheless, many even of the rulers believed on Him. The murmuring and fierceness of the Jews, in rejecting Christ, having risen to such a height of insolence, it might have been thought that all the people, without exception, conspired against him. But the Evangelist says that, amidst the general madness of the nation, there were many who were of a sound mind. A striking instance, truly, of the grace of God; for, when ungodliness has once prevailed, it is a sort of universal plague, which infects with its contagion every part of the body. It is therefore a remarkable gift, and special grace of God, when, amidst a people so corrupt, there are some who remain untainted. And yet we now perceive in the world the same grace of God; for though ungodliness and contempt of God abound everywhere, and though a vast multitude of men make furious attempts to exterminate utterly the doctrine of the Gospel, yet it always finds some places of retreat; and thus faith has — what may be called — its harbors or places of refuge, that it may not be entirely banished from the world.
The word even is emphatic; for in the order of the rulers, there existed so deep and inveterate a hatred of the Gospel, that it could scarcely be believed that a single believer could be found amongst them. So much the greater admiration was due to the power of the Spirit of God, which entered where no opening was made; though it was not a vice, peculiar to a single age, that rulers were rebellious and disobedient to Christ; for honor, and wealth, and high rank, are usually accompanied by pride. The consequence is, that they who, swelled with arrogance, scarcely acknowledge themselves to be men, are not easily subdued by voluntary humility. Whoever, then, holds a high station in the world, will, if he is wise, look with suspicion on his rank, that it may not stand in his way. When the Evangelist says that there were many, this must not be understood as if they were the majority or the half; for, as compared with others who were vastly numerous, they were few, but yet they were many, when viewed in themselves.
On account of the Pharisees. It may be thought that he speaks incorrectly, when he separates faith from confession; for
with the heart we believe to righteousness,
and with the mouth confession is made unto salvation,
(Ro 10:10)
and it is impossible that the faith, which has been kindled in the heart, shall not put forth its flame. I reply, he points out here how weak was the faith of those men who were so lukewarm, or rather cold. In short, John means that they embraced the doctrine of Christ, because they knew that it had come from God, but that they have not a lively faith, or a faith so vigorous as it ought to have been; for Christ does not grant to his followers a spirit of fear, but of firmness, that they may boldly and fearlessly confess what they have learned from him. Yet I do not think that they were altogether silent; but as their confession was not sufficiently open, the Evangelist, in my opinion, simply declares that they did not make profession of their faith; for the proper kind of profession was, openly to declare that they were the disciples of Christ. Let no man, therefore, flatter himself who, in any respect, conceals or dissembles his faith for fear of incurring the hatred of men; for however hateful the name of Christ may be, that cowardice which compels us to turn aside, in the smallest degree, from the confession of him, admits of no excuse.
It must also be observed, that rulers have less rigor and firmness, because ambition almost always reigns in them, which is the most slavish of all dispositions; and, to express it in a single word, earthly honors may be said to be golden fetters, which bind a man, so that he cannot perform his duty with freedom. On this account, persons who are placed in a low and mean condition ought to bear their lot with the greater patience, for they are, at least, delivered from many very bad snares. Yet the great and noble ought to struggle against their high rank, that it may not hinder them from submitting to Christ.
John says that they were afraid of the Pharisees; not that the other scribes and priests freely permitted any man to call himself a disciple of Christ, but because, under the semblance of zeal, cruelty burned in them with greater fierceness. Zeal, in defending religion, is, indeed, an excellent virtue; but if hypocrisy be added to it, no plague can be more dangerous. So much the more earnestly ought we to entreat the Lord to guide us by the unerring rule of his Spirit.
Lest they should be thrown out of the synagogue. This was what hindered them, the fear of disgrace; for they would have been thrown out of the synagogue. Hence we see how great is the perversity of men, which not only corrupts and debases the best of God's ordinances, but turns them into destructive tyranny. Excommunication ought to have been the sinew of holy discipline, that punishment might be ready to be inflicted, if any person despised the Church. But matters had come to such a pitch, that any one who confessed that he belonged to Christ was banished from the society of believers. In like manner, at the present day, the Pope, in order to exercise the same kind of tyranny, falsely pretends to a right of excommunicating, and not only thunders with blind rage against all the godly, but endeavors to cast down Christ from his heavenly throne; and yet he does not hesitate impudently to hold out the right of sacred jurisdiction, with which Christ has adorned his Church.
43. For they loved the glory of men. The Evangelist expressly states that those men were not guided by any superstition, but only endeavored to avoid disgrace among men; for if ambition had greater influence over them than the fear of God, it follows, that it was no vain scruple of conscience that gave them uneasiness. Now, let the reader observe how great ignominy is incurred before God, by the cowardice of those who, from the fear of being hated, dissemble their faith before men. Can any thing be more foolish, or rather, can any thing be more beastly, than to prefer the silly applause of men to the judgment of God? But he declares that all who shrink from the hatred of men, when the pure faith ought to be confessed, are seized with this kind of madness. And justly; for the apostle, in applauding the unshaken steadiness of Moses, says that
he remained firm, as if he had seen him who is invisible,
(Heb 11:27.)
By these words he means that, when any person has fixed his eyes on God, his heart will be invincible, and utterly incapable of being moved.
Whence, therefore, comes the effeminacy 31 , which causes us to give way to treacherous hypocrisy, but because, at the sight of the world, all our senses grow dull? For a true sight of God would instantly chase away all the mists of wealth and honors. Away with those who look upon an indirect denial of Christ as some trivial offense, or, as they call it, a venial sin! For, on the contrary, the Holy Spirit declares that it is more base and monstrous than if heaven and earth were mingled.
To love the glory of men means, in this passage, to desire to enjoy reputation among men. The Evangelist, therefore, means, that those men were so much devoted to the world, that they were more desirous to please men than to please God. Besides, when he accuses of this crime those who denied Christ, he, at the same time, shows that the excommunication, which the priests abused, contrary to all that was right and lawful, had no value or efficacy. Let us know, therefore, that all the excommunications which the Pope now mutters against us are mere bugbears to frighten children, 32 since we are fully convinced, in our own consciences, that he aims at nothing else than to lead us away from Christ.
44. And Jesus cried. The object of Christ, in this statement, is to encourage his followers to a proper and unshaken steadfastness of faith; but it contains also an implied reproof, by which he intended to correct that perverse fear. The cry is expressive of vehemence; for it is not a simple doctrine, but an exhortation intended to excite them more powerfully. The statement amounts to this, that faith in Christ does not rely on any mortal man, but on God; for it finds in Christ nothing but what is divine, or rather, it beholds God in his face. Hence he infers, that it is foolish and unreasonable for faith to be wavering or doubtful; for it is impossible to offer a greater insult to God, than not to rely on his truth. Who is it then that has duly profited by the Gospel? It is he who, relying or this confidence, that he does not believe men but God, quietly and steadily contends against all the machinations of Satan. If, then, we would render to God the honor due to him, we must learn to remain firm in faith, not only though the world were shaken, but even though Satan should disturb and overturn all that is under heaven.
He that believeth on me believeth not on me, but on him that sent me. Believers are said not to believe on Christ, when they do not fix their whole attention on his human countenance. Comparing himself with the Father, he bids us look at the power of God; for the weakness of the flesh has no firmness in
itself. When we shall, afterwards, find him exhorting the disciples to believe on him, it will be in a different sense; for, in that passage, God is not contrasted with man, but Christ is brought forward with all his gifts and graces 33 which ought to be sufficient for upholding our faith.
45. And he who seeth me. The word see is here taken for knowledge; for, in order to give true and thorough tranquillity to our consciences, which would otherwise have been constantly liable to various agitations, he sends us to the Father. The reason why the stability of faith is firm and secure is, that it is stronger than the world, and is above the world. 34 Now, when Christ is truly known, the glory of God shines in him, that we may be fully persuaded that the faith which we have in him does not depend on man, but that it is founded on the eternal God; for it rises from the flesh of Christ to his Divinity. And, if it be so, not only must it be fixed perpetually in our hearts, but it must likewise show itself boldly in the tongue, when it is necessary.
46. I am come into the worm as a light. In order to render his disciples more bold and persevering, he proceeds still farther in maintaining the certainty of faith. And, first, he testifies that he came into the world to be a light, by which men might be delivered from darkness and errors; and, at the same time, he points out the means of obtaining so great a benefit, when he says, that whosoever believeth in me may not remain in darkness. Besides, he accuses of ingratitude all who, after having been taught by the Gospel, do not separate themselves from unbelievers; for the higher the excellence of this benefit, of being called from darkness to light, the less excusable are they who, through their indolence or carelessness, quench the light that had been kindled in them.
The words, I am come into the world as a light, are highly emphatic; for though Christ was a light from the beginning, yet there is a good reason why he adorns himself with this title, that he has come to perform the part of a light. That we may perceive distinctly the various steps, he shows, first, that he is a light to others rather than to himself; secondly, that he is a light, not only to angels, but also to men; thirdly, that he was manifested in the flesh, in order that he might shine with full brightness.
The term, whosoever, appears to have been added on purpose, partly, that all believers, without exception, may enjoy this benefit ill common, and partly, to show that the reason why unbelievers perish in darkness is, that, of their own accord, they forsake the light. Now, if the whole wisdom of the world were collected into one mass, not a single ray of the true light would be found in that vast heap; but, contrary, it will be a confused chaos; for it belongs to Christ alone to deliver us from darkness.
47. And if any man hear my words, and do not believe them, 35 I do not judge him; for I came not to judge the world, but to save the world. 48. He who rejecteth me, and receiveth not my words, hath one who judgeth him. The word which I have spoken shall judge him at the last day. 49. For I have not spoken from myself; but the Father who hath sent me hath given me a commandment what to say and what to speak. 50. And I know that his commandment is eternal life: those things, therefore, which I speak, I speak as my Father hath told me.
47. If any man hear my words. After having spoken concerning his grace, and exhorted his disciples to steady faith, he now begins to strike the rebellious, though even here he mitigates the severity due to the wickedness of those who deliberately — as it were — reject God; for he delays to pronounce judgment on them, because, on the contrary, he has come for the salvation of all. In the first place, we ought to understand that he does not speak here of all unbelievers without distinction, but of those who, knowingly and willingly, reject the doctrine of the Gospel which has been exhibited to them. Why then does Christ not choose to condemn them? It is because he lays aside for a time the office of a judge, and offers salvation to all without reserve, and stretches out his arms to embrace all, that all may be the more encouraged to repent. And yet there is a circumstance of no small moment, by which he points out the aggravation of the crime, if they reject an invitation so kind and gracious, for it is as if he had said, "Lo, I am here to invite all, and, forgetting the character of a judge, I have this as my single object, to persuade all, and to rescue from destruction those who are already twice ruined." No man, therefore, is condemned on account of having despised the Gospel, except he who, disdaining the lovely message of salvation, has chosen of his own accord to draw down destruction on himself.
The word judge, as is evident from the word save, which is contrasted with it, here signifies to condemn. Now this ought to be understood as referring to the office which properly and naturally belongs to Christ; for that unbelievers are not more severely condemned on account of the Gospel is accidental, and does not arise from its nature, as we have said on former occasions.
48. He who rejecteth me. That wicked men may not flatter themselves as if their unbounded disobedience to Christ would pass unpunished, he, adds here a dreadful threatening, that though he were to do nothing in this matter, yet his doctrine alone would be sufficient to condemn them, as he says elsewhere, that there would be no need of any other judge than Moses, in whom they boasted, (Joh 5:45.) The meaning, therefore, is: "Burning with ardent desire to promote your salvation, I do indeed abstain from exercising my right to condemn you, and am entirely employed in saving what is lost; but do not think that you have escaped out of the hands of God; for though I should altogether hold my peace, the word alone, which you have despised, is sufficient to judge you."
And receiveth not my words. This latter clause is an explanation of the former; for since hypocrisy is natural to men, nothing is easier for them than to boast in words that they are ready to receive Christ; and we see how common this boasting is even amongst the most wicked men. We must therefore attend to this definition, that Christ is rejected when we do not embrace the pure doctrine of the Gospel.
Loudly do the Papists, indeed, proclaim this word which Christ uttered; but as soon as his pure truth is brought forward, nothing is more hateful to them. Such persons kiss Christ in the same manner as Judas kissed him, (Mt 26:49.) Let us therefore learn to receive him along with his word, and to render to him that homage and obedience which he demands as his sole right.
The word which I speak shall judge you at the last day. It is impossible to give a nobler or more magnificent title to the Gospel than to, ascribe to it the power of judging; for, according to these words, the last judgment shall be nothing else than an approbation or ratification 36 of the doctrine of the Gospel. Christ himself will indeed ascend the tribunal, but he declares that he will pronounce the sentence according to the word which is now preached. This threatening ought to strike deep? terror into the ungodly, since they cannot escape the judgment of that doctrine which they now so haughtily disdain.
But when Christ mentions the last judgment, he means that they are now destitute of understanding; for he reminds them that the punishment which they now treat with mockery will then be openly displayed. On the other hand, it yields to the godly an invaluable consolation, that to whatever extent. they may be now condemned by the world, still they do not doubt that they are already acquitted in heaven; for, wherever the faith of the Gospel has its seat, the tribunal of God is erected to save. Relying on this right, we need not trouble ourselves about Papists or their absurd decisions; for our faith rises even above angels.
49. For I do not speak from myself. That the outward appearance of man may not lessen the majesty of God, Christ frequently sends us to the Father. This is the reason why he so often mentions the Father; and, indeed, since it would be unlawful to transfer to another a single spark of the Divine glory, the word, to which judgment is ascribed, must have proceeded from God. Now Christ here distinguishes himself from the Father, not simply as to his Divine Person, but rather as to his flesh; lest the doctrine should be judged after the manner of men, and, therefore, should have less weight. But if consciences were subject to the laws and doctrine of men, this argument of Christ would not apply, "My word (he says) will judge, because it has not proceeded from man;" according to that saying,
There is one lawgiver, who is able to save and to destroy,
(Jas 4:12.)
We may likewise infer from it, how monstrous, is the sacrilege of the Pope in daring to bind souls by his inventions; for in this way he claims more for himself than the Son of God does, who declares that he does not speak but by the commandment of his Father.
50. And I know that his commandment is eternal life. He again applauds the fruit of his doctrine, that all may more willingly yield to it; and it is reasonable that wicked men should feel the vengeance of God, whom they now refuse to have as the Author of life.
---
Footnotes
---
Next: Chapter 13