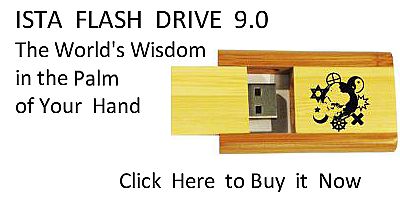 Sacred Texts
Christianity
Calvin
Index
Previous
Next
---
Calvin's Commentaries, Vol. 33: Matthew, Mark and Luke, Part III, tr. by John King, [1847-50], at sacred-texts.com
---
MATTHEW 21:10-22; MARK 11:11-24;
LUKE 19:39-48
10. And when he entered into Jerusalem, the whole city was moved, saying, Who is this? 11. And the multitudes said, This is Jesus the prophet of Nazareth in Galilee. 12. And Jesus entered into the temple of God, and drove out all that sold and bought in the temple, and overturned the tables of the money-changers, and the seats of those who sold doves; 13. And said to them, It is written, My house shall be called a house of prayer; but you have made it a den of robbers. 14. And the blind and lame came to him in the temple, and he cured them. 15. When the chief priests and the scribes saw the wonderful works which he did, and the children crying in the temple, and saying, Hosanna to the Son of David! They were enraged, 1 16. And said to him, Hearest thou what these say? And Jesus saith to them, Yes; and have you never read, Out of the mouth 2 of infants and sucklings thou hast perfected praise? 17. And, leaving them, he went out of the city into Bethany, and lodged there. 18. And in the morning, returning to the city, he was hungry. 19. And when he saw a fig tree near the road, he came to it, and found nothing on it but leaves only. And he said to it, Let no fruit grow on thee henceforth forever; and immediately the fig tree withered. 20. And when his disciples saw it, they wondered, saying, How quickly is the fig tree withered! 21. And Jesus answering said to them, Verily I say to you, If you have faith, and do not doubt, not only will you do what has taken place in the fig tree, but also, if you shall say to this mountain, Be thou removed, and thrown into the sea, it shall be done. 22. And all things, whatsoever you shall ask in prayer, believing, 3 you shall receive.
11. And the Lord entered 4 into Jerusalem, and into the temple; and when he had looked around on all things, and it was now evening, he went out to Bethany with the twelve. 12. And the next day, when they departed from Bethany, he was hungry. 13. And when he saw at a distance a fig tree having leaves, he came, if perhaps he would find anything on it. 5 And when he came to it, he found nothing but leaves; for it was not the season for figs. 14. And Jesus answering said o the fig tree, Let no man eat fruit from thee henceforth forever. And his disciples heard it. 15. And they come to Jerusalem. And Jesus entered into the temple, and began to drive out those who sold and bought in the temple, and overturned the tables of the money changers, and the seats of those who sold doves; 16. And did not suffer any man to carry a vessel through the temple. 17 And taught, saying to them, Is it not written, My house shall be called by all nations a house of prayer? But you have made it a den of robbers. 18. And the scribes and chief priests heard it, and sought how they would put him to death; for they dreaded him, because the whole multitude admired his doctrine. 19. And when it was evening, he went out of the city. 20. And in the morning, passing by the fig tree, they saw that it was dried up from the root. 6 21. And Peter, remembering, saith to him, Rabbi, 7 lo, that fig tree which thou cursedst is dried up! 22. And Jesus answering saith to them, Have faith in God. 23. Verily I say to you, Whoever shall say to this mountain, Be thou removed, and thrown into the sea, and shall not doubt in his heart, but shall believe that what he saith shall be, he shall have whatever he saith. 24. Therefore I say to you, Whatever you ask, praying, believe that you will receive it, and you shall have it.
39. And some of the Pharisees out of the multitude said to him, Master, rebuke thy disciples. 40. To whom he said, I say to you, that if these be silent, the stones will cry out. 8 (A little after.) 45. And having entered into the temple, he began to drive out those who sold and bought in it, 46. Saying to them, It is written, My house is a house of prayer; but you have made it a den of robbers. 47. And he taught daily in the temple. And the chief priests, and scribes, and rulers of the people, sought to put him to death, 48. And did not find what to do; for all the people hung upon his lips, while they were hearing him.
There is a difference between Matthew and Mark in their narrative of the withering of the fig tree; for Matthew says that it was on the day after that Christ made a public appearance as King, while Mark appears to throw it back to the following day. 9 But the solution is easy; for they agree in this respect, that Christ, on the day after that he made his solemn entrance into the city, cursed the tree; only Mark states what Matthew had omitted, that the occurrence was observed by the disciples on the following day., So then, though Mark has stated more distinctly the order of time, he makes no contradiction.
He appears to differ more openly both from Matthew and from Luke in the narrative of chastising the traders; 10 for while both of them declare that Christ, as soon as he entered into the city and temple, drove out those who sold and bought, Mark simply says that he looked around on all things, but has thrown back the driving of them out till another day. 11 But I reconcile them in this way, that Mark, not having spoken about the purifying of the temple, afterwards inserts it, though not in its proper place. He relates that, on the first day, Christ came into the temple, and there looked round on all things. 12 Now why did he look so earnestly, except for the purpose of correcting something that was wrong? For, having been formerly accustomed to pay frequent visits to the temple, it was not the novelty of the sight that affected him. Now as Mark ought immediately to have added, that those who sold and bought in the temple were driven out of it, he says that Christ went out of the city; but, having omitted what was worthy of being related, he inserts it afterwards.
But perhaps some will be more inclined to believe that, in this narrative also, Mark observed the order of time, which the other two Evangelists had disregarded; for though they appear to indicate an uninterrupted succession of events, yet as they do not name a particular day, there would be no impropriety in dividing what we find to be connected in their writings. For my own part, however, I prefer the conjecture which I stated first; for it is probable that this demonstration of his power was made by Christ in presence of a large multitude. But any one who will consider how little care the Evangelists bestowed on pointing out dates will not stumble at this diversity in the narrative.
Matthew 21:10. When he entered into Jerusalem. Matthew says that the city was moved, in order to inform us that the transaction did not take place secretly, or by stealth, but in the presence of all the people, and that the priests and scribes were not ignorant of it. Under this despicable aspect of the flesh the majesty of the Spirit was apparent; for how would they have endured that Christ should be conducted into the city, attended by the splendor of royalty, with so great danger to themselves, if they had not been seized with astonishment? The substance of it therefore is, that Christ's entrance was not made in a private manner, and that his enemies abstained from opposing it, not because they treated him with contempt, but rather because they were restrained by secret fear; for God had struck them with such alarm, that they dare not make any attempt. At the same time, the Evangelist glances at the careless indifference of the city, and commends the piety of those who have just reached it; for when the inhabitants, on hearing the noise, inquire, Who is this? it is manifest that they do not belong to the number of Christ's followers.
12. And Jesus entered into the temple. Though Christ frequently ascended into the temple, and though this abuse continually met his eye, twice only did he stretch out his hand to correct it; once, at the commencement of his embassy, 13 and now again, when he was near the end of his course. But though disgraceful and ungodly confusion reigned throughout, and though the temple, with its sacrifices, was devoted to destruction, Christ reckoned it enough to administer twice an open reproof of the profanation of it. Accordingly, when he made himself known as a Teacher and Prophet sent by God, he took upon himself the office of purifying the temple, in order to arouse the Jews, and make them more attentive; and this first narrative is given by John only in the second chapter of his Gospel. But now, towards the end of his course, claiming again for himself the same power, he warns the Jews of the pollutions of the temple, and at the same time points out that a new restoration is at hand.
And yet there is no reason to doubt that he declared himself to be both King and High Priest, who presided over the temple and the worship of God. This ought to be observed, lest any private individual should think himself entitled to act in the same manner. That zeal, indeed, by which Christ was animated to do this, ought to be held in common by all the godly; but lest any one, under the pretense of imitation, should rush forward without authority, we ought to see what our calling demands, and how far we may proceed according to the commandment of God. If the Church of God have contracted any pollutions, all the children of God ought to burn with grief; but as God has not put arms into the hands of all, let private individuals groan, till God bring the remedy. I do acknowledge that they are worse than stupid who are not displeased at the pollution of the temple of God, and that it is not enough for them to be inwardly distressed, if they do not avoid the contagion, and testify with their mouth, whenever an opportunity presents itself, that they desire to see a change for the better. But let those who do not possess public authority oppose by their tongue, which they have at liberty, those vices which they cannot remedy with their hands.
But it is asked, Since Christ saw the temple filled with gross superstitions, why did he only correct one that was light, or, at least, more tolerable than others? I reply, Christ did not intend to restore to the ancient custom all the sacred rites, and did not select greater or smaller abuses for correction, but had only this object in view, to show by one visible token, that God had committed to him the office of purifying the temple, and, at the same time, to point out that the worship of God had been corrupted by a disgraceful and manifest abuse. Pretexts, indeed, were not wanting for that custom of keeping a market, which relieved the people from trouble, that they might not have far to go to find sacrifices; and next, that they might have at hand those pieces of money which any man might choose to offer. Nor was it within the holy place that the money-changers sat, or that animals intended for sacrifice were exposed to sale, but only within the court, to which the designation of the temple is sometimes applied; but as nothing was more at variance with the majesty of the temple, than that a market should be erected there for selling goods, or that bankers should sit there for matters connected with exchange, this profanation was not to be endured. And Christ inveighed against it the more sharply, because it was well known that this custom had been introduced by the avarice of the priests for the sake of dishonest gain. For as one who enters a market well-stocked with various kinds of merchandise, though he does not intend to make a purchase, yet, in consequence of being attracted by what he sees, changes his mind, so the priests spread nets in order to obtain offerings, that they might trick every person out of some gain.
13. It is written. Christ quotes two passages taken out of two Prophets; the one from Isa 56:7, and the other from Jer 7:11. What was written by Isaiah agreed with the circumstances of the time; for in that passage is predicted the calling of the Gentiles. Isaiah, therefore, promises that God will grant, not only that the temple shall recover its original splendor, but likewise that all nations shall flow to it, and that the whole world shall agree in true and sincere piety. 14 He speaks, no doubt, metaphorically; for the spiritual worship of God, which was to exist under the reign of Christ, is shadowed out by the prophets under the figures of the law. Certainly this was never fulfilled, that all nations went up to Jerusalem to worship God; and therefore, when he declares that the temple will be a place of prayer for all nations, this mode of expression is equivalent to saying, that the nations must be gathered into the Church of God, that with one voice they may worship the true God, along with the children of Abraham. But since he mentions the temple, so far as it then was the visible abode of religion, Christ justly reproaches the Jews with having applied it to totally different purposes from those to which it had been dedicated. The meaning therefore is: God intended that this temple should exist till no as a sign on which all his worshippers should fix their eyes; and how base and wicked is it to profane it by thus turning it into a market?
Besides, in the time of Christ, that temple was actually a house of prayer; that is, so long as the Law, with its shadows, remained in force. But it began to be a house of prayer for all nations, when out of it resounded the doctrine of the Gospel, by which the whole world was to be united in one common faith. And though shortly afterwards it was totally overthrown, yet even in the present day the fulfillment of this prophecy is manifest; for, since
out of Zion, went forth the law,
(Isa 2:2; Mic 4:2,)
those who wish to pray aright must look to that beginning. I do acknowledge that there is no distinction of places, for it is the will of the Lord that men should call upon Him everywhere; but as believers, who profess to worship the God of Israel, are said to
speak in the language of Canaan, (Isa 19:18,)
so they are also said to come into the temple, because out of it flowed the true religion. It is likewise the fountain of the waters, which, enlarged to an astonishing degree within a short period, flow in great abundance, and give life to those that drink them, as Ezekiel (Eze 47:9) mentions, 15 which, going out from the temple, spread, as Zechariah (Zec 14:8) says, from the rising to the setting sun. Though in the present day we make use of temples (or churches) for holding the holy assemblies, yet it is for a different reason; for, since Christ was manifested, no outward representation of him under shadows is held out to us, such as the fathers anciently had under the Law.
It must also be observed, that by the word prayer the prophet expresses the whole worship of God; for, though there was at that time a great variety and abundance of religious rites, yet God intended briefly to show what was the object of all those rites; namely, that they might worship him spiritually, as is more clearly expressed in the fiftieth psalm, where also God comprehends under prayer all the exercises of religion.
But you have made it a den of robbers. Christ means that the complaint of Jeremiah (Jer 7:11) applied equally well to his own time, in which the temple was not less corrupted. The prophet directs his reproof against hypocrites, who, through confidence in the temple, allowed themselves greater liberty in sinning. For, as it was the design of God to employ outward symbols, as a sort of rudiments, for instructing the Jews in true religion, so they satisfied themselves with the empty pretense of the temple, as if it were enough to give their attention to outward ceremonies; just as it is customary with hypocrites to
change the truth of God into a lie (Ro 1:25.).
But the prophet exclaims that God is not bound to the temple, or tied to ceremonies, and therefore that they falsely boast of the name of the temple, which they had made a den of robbers. For as robbers in their dens sin with greater hardihood, because they trust that they will escape punishment, so by means of a false covering of godliness hypocrites grow more bold, so that they almost hope to deceive God. Now as the metaphor of a den includes all corruptions, Christ properly applies the passage of the prophet to the present occasion.
Mark adds, that Christ gave orders that no man should carry a vessel through the temple; that is, he did not permit any thing to be seen there that was inconsistent with religious services; for by the word vessel the Hebrews denote any kind of utensil. In short, Christ took away whatever was at variance with the reverence and majesty of the temple.
14. And the blind and lame came to him. That the authority which Christ had claimed for himself out of the usual course might not be suspected of rashness, he supported it by miracles. He therefore cured the blind and lame in the temple, in order to proclaim that the rights and honor of Messiah truly belonged to him; for by these marks the prophets describe him. Hence we again perceive what I hinted a little ago that it is not every one of the people who is called to imitate this action of Christ lest he inconsiderately raise himself to the throne of the Messiah. We ought indeed to believe that the lame and blind, who were cured, were witnesses of the divine power of Christ, as if God, by his voice from heaven, approved what had been proclaimed by the multitude. 16
15. When the chief priests and scribes saw. Luke relates that the Pharisees began to grumble, while he was still on the road. 17 It was the disciples that were then crying out: the others wished to have them silenced. Christ replied, that it was in vain for them to make opposition; because God would rather make the stones cry out than permit the reign of His Son to be forgotten. It is probable that, as the crying out was not diminished, and as even the children now joined in it, the scribes and priests were roused to still fiercer indignation, and then commenced a new attack on Christ. They appear indirectly to reproach him by alleging that he is desirous to obtain the praises of children.
But we must observe whence their displeasure arose. That it was connected with ungodly malice and outrageous contempt of God is evident from the fact, that his miracles gave them not less uneasiness than the shouts of applause. But I now inquire about some more special reason. What was it that chiefly vexed them? Now we know how eagerly they contended for their authority; for the object to which their zeal carried them was, that the tyranny, which they had once claimed, might continue to be enjoyed by them; and it was no slight diminution of their power, if the people were at liberty to bestow on Christ the title of King. Even in trifling matters they wished their decisions to be regarded as oracles, 18 so that it might not be permitted to approve or reject any thing but according to their pleasure. They therefore reckon it to be foolish and unreasonable, that the people should confer the title of Messiah on one whom they do not treat with any respect. And certainly, if they had done their duty, it would have been proper for them to direct the whole people, and to go before them as their leaders. For the priests had been appointed, that from their lips all might seek the knowledge of the Law, and, in short, that they might be the messengers and interpreters of the God of armies, (Mal 2:7.) But as they had basely extinguished the light of truth, Christ appropriately replies, that they gain nothing by endeavoring to suppress the doctrine of salvation, for it will rather break out from the stones.
There is likewise an implied admission; for Christ does not deny that it is an unnatural order for the uneducated multitude and children to be the first to magnify with their voice the coming of the Messiah, but as the truth is wickedly suppressed by those who ought to have been its lawful witnesses, it is not wonderful if God raise up others, and — to their shame — make choice of children. Hence we derive no slight consolation; for though wicked men leave no stone unturned for concealing the reign of Christ, we learn from this passage that their efforts are in vain. They hope that, when some of the multitude, that is carrying forward the kingdom of Christ, shall have been put to death, and others shall be silenced by fear, they will gain their object. But God will disappoint them; for He will sooner give mouths and tongues to stones than allow the kingdom of His Son to be without witnesses.
16. And have you never read? The scribes and priests seize on this as an opportunity of calumniating Christ, that he allows himself to be called a King by children; as it is always the custom of wicked people haughtily to despise the mean condition of the disciples of Christ. This malicious design Christ checks by a quotation from David, who makes even infants to be the heralds of the glory of God. Literally the words run,
Out of the mouth of infants and sucklings thou hast founded strength, (Ps 8:2;)
by which David means that, though every tongue were silent, 19 God needs no other orators to proclaim his power than mere infants, who are still hanging on their mothers' breasts. In themselves, no doubt, they are silent; but the wonderful providence of God, which shines in them, serves the purpose of splendid and powerful eloquence. For he who considers with himself how the child is formed in the mother's womb, is nourished there for nine months, afterwards comes into the world, and finds nourishment provided as soon as it is born, must not only acknowledge that God is the Creator of the world, but will be altogether carried away into admiration of Him. 20 Thus the sun and moon, though they are dumb creatures, are said to have a loud and distinct voice for singing the praises of God, (Ps. 19:1, 2.) But since the praises of God are heard from the tongue of infants, Christ infers from this, that it is not strange if He cause them to be uttered by children who have already acquired the use of speech.
18. And returning in the morning. Between that solemn entrance of Christ, of which we have spoken, and the day of the Passover, he had passed the night in Bethany; and during the day he appeared in the temple for the purpose of teaching. Matthew and Mark relate what happened during that interval, that Christ, when coming into the city, was hungry, approached a fig-tree, and, having found nothing on it but leaves, cursed it; and that the tree, which had been cursed by his voice, immediately withered. I take for granted that Christ did not pretend hunger, but was actually hungry; for we know that he voluntarily became subject to the infirmities of the flesh, though by nature he was free and exempt from them.
But here lies the difficulty. How was he mistaken in seeking fruit on a tree that had none; more especially, when the season of fruit had not yet arrived? And again, Why was he so fiercely enraged against a harmless tree? But there would be no absurdity in saying, that as man, he did not know 21 the kind of tree; though it is possible that he approached it on purpose, with full knowledge of the result. Certainly it was not the fury of passion that led him to curse the tree, (for that would not only have been an unjust, but even a childish and ridiculous revenge;) but as hunger was troublesome to him according to the feeling of the flesh, he determined to overcome it by an opposite affection; that is, by a desire to promote the glory of the Father, as he elsewhere says,
My meat is to do the will of my Father, (Joh 4:34;)
for at that time he was contending both with fatigue and with hunger. I am the more inclined to this conjecture, because hunger gave him an opportunity of performing a miracle and of teaching his disciples. So when he was pressed by hunger, and there was no food at hand, he finds a repast in another way; that is, by promoting the glory of God. He intended, however, to present in this tree an outward sign of the end which awaits hypocrites, and at the same time to expose the emptiness and folly of their ostentation.
19 Let no fruit grow on thee henceforth. Let us learn from this what is the meaning of the word curse, namely, that the tree should be condemned to barrenness; as, on the other hand, God blesses, when by his voice he bestows fertility. It appears more clearly from Mark, that the fig-tree did not instantly wither, or, at least, that it was not observed by his disciples, until they saw it next day stripped of leaves. Mark, too, attributes to Peter what Matthew attributes equally to all the disciples; but as Christ replies in the plural number, it may naturally be inferred that one put the question in the name of all.
21 And Jesus answering. The use of the miracle is still farther extended by Christ, in order to excite his disciples to faith and confidence. By Mark, the general exhortation is placed first, to have faith in God; and then follows the promise, that they would obtain by faith whatever they asked from God. To have faith in God means, to expect, and to be fully assured of obtaining, from God whatever we need. But as faith, if we have any, breaks out immediately into prayer, and penetrates into the treasures of the grace of God, which are held out to us in the word, in order to enjoy them, so Christ adds prayer to faith; for if he had only said that we shall have whatever we wish, some would have thought that faith was presumptuous or too careless. And therefore Christ shows that those only are believers who, relying on his goodness and promises, betake themselves to him with humility.
This passage is exceedingly adapted to point out the power and nature of faith; that it is a certainty, relying on the goodness of God, which does not admit of doubt. For Christ does not acknowledge as believers any but those who are fully convinced that God is reconciled to them, and do not doubt that he will give what they ask. Hence we perceive by what a diabolical contrivance the Papists are bewitched, who mingle faith with doubt, and even charge us with foolish presumption, if we venture to appear before God under the conviction of His fatherly regard toward us. But this benefit derived from Christ is that on which Paul chiefly dwells, when he says that
by the faith of him we have boldness
to approach to God with confidence (Eph 3:12).
This passage shows also that the true test of faith lies in prayer. If it be objected, that those prayers are never heard, that mountains should be thrown into the sea, the answer is easy. Christ does not give a loose rein to the wishes of men, that they should desire any thing at their pleasure, when he places prayer after the rule of faith; 22 for in this way the Spirit must of necessity hold all our affections by the bridle of the word of God, and bring them into obedience. Christ demands a firm and undoubting confidence of obtaining an answer; and whence does the human mind obtain that confidence but from the word of God? We now see then that Christ promises nothing to his disciples, unless they keep themselves within the limits of the good pleasure of God.
Luke 19:47. And he taught daily in the temple. Mark and Luke point out, first, what was the class of men of which the Church consisted, namely, of the despised multitude; and again, what enemies Christ had, namely, the priests and scribes, and all the rulers. Now this is a part of the folly of the cross, that God, passing by the excellence of the world, chooses what is foolish, weak, and despised. Secondly, they relate that those worthy guardians of the Church of God sought an occasion of putting Christ to death, by which their wicked impiety was discovered; for though there had been good grounds for pursuing Christ, yet they had no right to proceed to murder after the manner of robbers, or secretly to hire assassins. Thirdly, they show that the wicked conspiracy of those men was frustrated, because, by the secret purpose of God, Christ was appointed to the death of the cross.
---
Footnotes
---
Next: Matthew 21:23-27; Mark 11:27-33; Luke 20:1-8