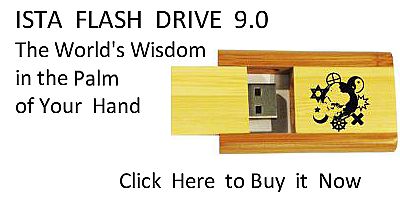 Sacred Texts
Christianity
Calvin
Index
Previous
Next
---
Calvin's Commentaries, Vol. 11: Psalms, Part IV, tr. by John King, [1847-50], at sacred-texts.com
---
David, being delivered out of very great dangers, relates what cruel torment and anguish of mind he endured, and then how remarkably he was preserved by God. The desperate state of matters with him tended to make the power of God in his preservation more conspicuous; for had not God interposed for his deliverance, all hope would have failed. In this way he stirs himself up to gratitude, and acknowledges that he can make no other return to him for his innumerable benefits. 374
1. I have loved, because Jehovah shall hear the voice of my supplication. 2. Because he hath inclined his ear to me, and during my days I will call upon him. 3. The snares 375 of death compassed me, 376 and the sorrows of the grave found me: 377 I found tribulation and grief. 4. And I will call upon the name of Jehovah; I beseech thee, O Jehovah! deliver my soul.
1 I have loved, because Jehovah will hear the voice of my supplication. At the very commencement of this psalm David avows that he was attracted with the sweetness of God's goodness, to place his hope and confidence in him alone. This abrupt mode of speaking, I have loved, is the more emphatic, intimating that he could receive joy and repose nowhere but in God. We know that our hearts will be always wandering after fruitless pleasures, and harassed with care, until God knit them to himself. This distemper David affirms was removed from him, because he felt that God was indeed propitious towards him. And, having found by experience that, in general, they who call upon God are happy, he declares that no allurements shall draw him away from God. When, therefore, he says, I have loved, it imports that, without God, nothing would be pleasant or agreeable to him. From this we are instructed that those who have been heard by God, but do not place themselves entirely under his guidance and guardianship, have derived little advantage from the experience of his grace.
The second verse also refers to the same subject, excepting that the latter clause admits of a very appropriate meaning, which expositors overlook. The phrase, during my days I will call upon him, is uniformly understood by them to mean, I, who hitherto have been so successful in addressing God, will pursue the same course all my life long. But it should be considered whether it may not be equally appropriate that the days of David be regarded as denoting a fit season of asking assistance, the season when he was hard pressed by necessity. I am not prevented from adopting this signification, because it may be said that the prophet employs the future tense of the verb אקרא, ekra. In the first verse also, the term, he shall hear, is to be understood in the past tense, he has heard, in which case the copulative conjunction would require to be taken as an adverb of time, when, a circumstance this by no means unusual among the Hebrews. The scope of the passage will run very well thus: Because he has bowed his ear to me when I called upon him in the time of my adversity, and even at the season, too, when I was reduced to the greatest straits. If any are disposed to prefer the former exposition, I will not dispute the matter with them. The subsequent context, however, appears to countenance the latter meaning, in which David commences energetically to point out what those days were. And, with the design of magnifying God's glory according to its desert, he says that there was no way of his escaping from death, for he was like one among enemies, bound with fetters and chains, from whom all hope of deliverance was cut off. He acknowledges, therefore, that he was subjected to death, that he was overtaken and seized, so that escape was impossible. And as he declares that he was bound by the cords of death, so he, at the same the adds, that he fell into tribulation and sorrow And here he confirms what he said formerly, that when he seemed to be most forsaken of God, that was truly the proper time, and the right season for him to give himself to prayer.
5. Jehovah is gracious and just; our God is merciful. 6. Jehovah guards the simple; I was brought low, and he saved me. 7. Return, O my soul! into thy rest; for Jehovah hath recompensed unto thee. 8. Because thou hast delivered my soul from death, mine eyes from tears, and my feet from falling. 9. I will walk in the presence of Jehovah in the land of the living.
5 Jehovah is gracious. He comes now to point out the fruits of that love of which he spoke, setting before him God's titles, in order that they might serve to preserve his faith in him. First, he denominates him gracious, because he is so ready graciously to render assistance. From this source springs that justice which he displays for the protection of his own people. To this is subjoined mercy, without which we would not deserve God's aid. And as the afflictions which overtake us frequently appear to preclude the exercise of his justice, hence it follows that there is nothing better than to repose upon him alone; so that his fatherly kindness may engross our thoughts, and that no voluptuous pleasure may steal them away to any thing else. He then accommodates the experience of God's benignity and equity to the preserving of the simple, that is, of such as, being undesigning, do not possess the requisite prudence for managing their own affairs. The term, rendered simple, is often understood in a bad sense, denoting persons inconsiderate and foolish, who will not follow wholesome advice. But, in this place, it is applied to those who are exposed to the abuse of the wicked, who are not sufficiently subtle and circumspect to elude the snares which are laid for them, — in short, to those who are easily overreached; while, on the contrary, the children of this world are full of ingenuity, and have every means at their command for maintaining and protecting themselves. David, therefore, acknowledges himself to be as a child, unable to consult his own safety, and totally unfit to ward off the dangers to which he was exposed. Hence the LXX. have not improperly translated the Hebrew term by the Greek, τὰ νήπια, little children. 378 The amount is, that when those who are liable to suffering have neither the prudence nor the means of effecting their deliverance, God manifests his wisdom towards them, and interposes the secret protection of his providence between them and all the dangers by which their safety may be assailed. In fine, David holds forth himself as a personal example of this fact, in that, after being reduced to the greatest straits, he had, by the grace of God, been restored to his former state.
7 Return, O my soul! unto thy rest. He now exhorts himself to be of good courage; or rather, addressing his soul, tells it to be tranquil, because God was propitious towards him. By the term rest, some commentators understand God himself, but this is an unnatural interpretation. It is rather to be regarded as expressive of a calm and composed state of mind. For it is to be noticed, that David confesses himself to have been sorely agitated and perplexed amid an accumulation of ills, in the same way as each of us is conscious of his own inquietude, when the terrors of death encompass us. Although, therefore, David possessed unusual fortitude, he was yet distressed by reason of the conflict of grief, and an inward tremor so distracted his mind, that he justly complains of being deprived of his peace. He declares, however, that the grace of God was adequate to quiet all these troubles.
It may be asked, whether the experience of the grace of God alone can allay the fear and trepidation of our minds; since David declares, that, having experienced relief from Divine aid, he would, for the future, be at rest? If the faithful regain their peace of mind only when God manifests himself as their deliverer, what room is there for the exercise of faith, and what power will the promises possess? For, assuredly, to wait calmly and silently for those indications of God's favor, which he conceals from us, is the undoubted evidence of faith. And strong faith quiets the conscience, and composes the spirit; so that, according to Paul, "the peace of God, which passeth all understandings" reigns supremely there, Php 4:7. And hence the godly remain unmoved, though the whole world were about to go to ruin. What is the import of this returning unto rest? I answer, that however much the children of God may be driven hither and thither, yet they constantly derive support from the word of God, so that they cannot totally and finally fall away. Confiding in his promises, they throw themselves upon his providence; and still they are sorely distressed by disquieting fears, and sadly buffeted by the storms of temptation. No sooner does God come to their assistance, than not only inward peace takes possession of their minds, but, from the manifestation of his grace, they are supplied with grounds for joy and gladness. Of this latter kind of quietness David here treats — declaring that, notwithstanding of all the prevalence of agitation of mind, it was now time for him to delight himself calmly in God. The term גמל, gamal, is improperly rendered to reward; because, in Hebrew, it usually signifies to confer a favor, as well as to give a recompense; which is confirmed by him in the following verse, in which he says that his soul was delivered from death. This, then, properly speaking, is the recompense; namely, that God, in delivering him from death, had wiped away the tears from his eyes. The arrangement of the words is transposed; for, according to our idiom, we would rather have said, he hath delivered my feet from falling; and mine eyes from tears, and then he hath delivered my soul from death; for we are wont to follow that arrangement, by which the most important circumstance comes to be mentioned last. Among the Hebrews such a collocation of the words, as in this passage, is by no means improper. This is their import: God has not only rescued me from present death, but also treated me with farther kindness, in chasing away sorrow, and stretching out his hand to prevent me from stumbling. The grace of God is enhanced, in that he restored to life one who had been almost dead.
9 I will walk in the presence of Jehovah. To wall in the presence of God is, in my opinion, equivalent to living under his charge. And thus David expects to enjoy his safety continually. For nothing is more desirable than that God should be upon the watch for us, that our life may be surrounded by his protecting care. The wicked, indeed, regard themselves as secure, the farther they are from God; but the godly consider themselves happy in this one thing, that he directs the whole tenor of their life. God adding, in the land of the living, he means to point out to us the course that we are expected to pursue; and that, almost every moment of time, fresh destructions press upon us, if he overlook us.
10. I have believed, therefore I will speak; 379 I am afflicted very sore. 11. I said in my fear, Every man is a liar. 380
10. I have believed That his wonderful deliverance may appear the more conspicuous, he again relates the imminent danger in which he had been placed. He begins by declaring that he spake in the true sincerity of his heart, and that nothing proceeded from his lips but what was the fruit of long reflection, and mature deliberation. Such is the import of the clause, I have believed, therefore I will speak; words which proceed from the full affection of the heart. In 2Co 4:13, Paul, quoting this passage, follows the Greek version, "I believed, therefore I have spoken." I have elsewhere remarked that it was not the design of the apostles to repeat every word and syllable; it is enough for us that the words of David are appropriately applied in their proper and natural sense to the subject to which Paul there refers. Having referred indirectly to the Corinthians, who were exalting themselves above the clouds, as if they had been exempted from the common lot of mankind, "I believed" says he, "and therefore I have spoken, that he who hath once raised Christ from the dead, will also extend Christ's life to us;" that is, I believe, and therefore I speak. Thus he charges the Corinthians with being inflated with foolish pride, because they do not humbly submit to the cross of Christ; especially as they ought to speak in the exercise of the same spirit of faith with himself. The particle כי, ki, which we translate therefore, is by some Hebrew interpreters understood as a disjunctive particle; but the more correct meaning, and which is supported by the best scholars, is, I will speak nothing but the sentiments of my heart. The drift of the passage, too, requires this; namely, that the external professions of the lips correspond with the internal feelings of the heart: for many talk inconsiderately, and utter what never entered into their hearts. "Let no person imagine that I employ unmeaning or exaggerated terms; what I speak, the same I have truly believed." From this we learn the useful doctrine, that faith cannot remain inoperative in the heart, but that it must, of necessity, manifest itself. Here the Holy Spirit unites, with a sacred bond, the faith of the heart with outward confession; and "what God hath joined together, let not man put asunder." Those dissemblers, therefore, who spontaneously envelop their faith in obscurity, treacherously corrupt the whole Word of God. We must remember, however, that the order which David here observes is demanded of all God's children, their believing, before they make any professions with their lips. But, as I said, he speaks of his imminent danger, that he may the more enhance the safety and deliverance which God had vouchsafed to him.
11. I said in my fear Some take the word חפז, chaphaz, to denote haste or flight, and consider it as expressive of what David said when he fled in great haste from the face of Saul. But, as it figuratively signifies fear, I have no doubt that David here declares that he felt astonished and dejected in spirit, as if he were upon the brink of a precipice, ready to tumble into the abyss. He acknowledges that, when he was so dreadfully harassed in mind, his heart had almost sunk within him. Annotators are not agreed about the meaning of the second member of the verse. One class holding that David declares that he doubted the promise of the kingdom made to him by the prophet Samuel. That Samuel was a competent witness, admits of no question; but when David saw himself banished from his native country, and constantly exposed to death in various forms, he might be overtaken by the temptation that he had been vainly and ineffectually anointed by Samuel. According to them, the meaning is — I had almost perished in my flight, and the promise given me fled away; and, moreover, I had been deceived by delusive hope. Another class, putting an opposite interpretation upon this passage, assert that David surmounted the temptation; so that, when Satan by his wiles wished to make him despair, he instantly recovered himself; and removed all occasion of unbelief in the following manner: "What art thou doing, miserable man that thou art, and whither art thou hastening? Darest thou, even indirectly, impute falsehood to God? Nay, rather let him be true, and let vanity, and falsehood, and perfidy, lie at thine own door." My own opinion is, that this doctrine is to be understood more generally, that David did not intend this prediction directly for himself; but, his mind being perplexed, he inadvertently entangled himself in the snares of Satan, and was unable to place his confidence any where. The faithful often stagger, and Satan bringing them into a state of deep darkness, the word of God almost forsakes them; still they do not abandon their confidence, nor deliberately charge God with falsehood, but rather keep their evil thoughts under restraint. The verb to say, among the Hebrews, is expressive of firm persuasion, as we say in French, J'ay conclu, ou resolu, "I have concluded, or resolved;" and, therefore, we are to understand that this temptation could not enter David's heart, without his instantly withstanding it. Consequently, the view which I have given of the passage is the proper one, That David did not see God during this season of mental darkness. The faithful do not deliberately speak against God, or ask whether he be true or not, nor does this horrid blasphemy completely engross their thoughts; but, on the contrary, as often as it arises, they banish it from them, and hold it in abhorrence. Nevertheless, it occasionally happens that they are so troubled, that they behold nothing except vanity and falsehood. Such was David's experience during this fear and trouble; he felt as if a dense fog obstructed his vision. "There is no certainty, no security. What shall I think? In what shall I confide? To what shall I have recourse?" Frequently do the faithful thus reason with themselves, there is no trust to be reposed in men. A veil is spread over their eyes, which, preventing them from seeing the light of God, causes them to grovel upon the earth, till, being elevated above the heavens, they begin anew to discern the truth of God.
The design of David, as I formerly observed, is in all respects to magnify the grace of God; and for this purpose, in speaking of his trials, he acknowledges that he did not deserve divine help and comfort; for he ought to have recollected, that, depending on the prophecy, he would have risen superior to all unbelief. This, he says, he did not do, because, owing to the perturbation of his mind, he could see nothing but vanity. If his faith was shaken in this violent manner, what will we do if God do not support and sustain us? This is not meant to keep the faithful in suspense between doubt and uncertainty, but rather to make them call more earnestly upon God. We ought to consider this trial attentively, for we can form no conception of these assaults until we actually experience them. Let us at the same time remember, that David's attack was only temporary, continuing while he was perplexed with doubt, in consequence of the prophecy having escaped from his recollection.
12. What shall I render unto Jehovah? all his benefits are upon me. 13. I will take the cup of salvation, 381 and call upon the name of Jehovah. 14. I will pay my vows to Jehovah now in the presence of all his people.
12. What shall I render unto Jehovah? He now exclaims with devout admiration, that the multitude of God's benefits was greater than he could find language to give expression to the grateful emotions of his heart. The question is emphatic, What shall I render? and imports, that it was not the desire, but the means, of which he was destitute, to enable him to render thanks to God. Acknowledging his inability, he adopts the only means in his power, by extolling the grace of God as highly as he could. "I am exceedingly wishful to discharge my duty, but when I look around me, I find nothing which will prove an adequate recompense." Some understand the phrase, upon me, to intimate, that David had the recollection of all the benefits which God bestowed on him deeply engraven upon his mind. Others, along with the LXX., supply the particle for, What shall I render unto Jehovah for all his benefits towards me? But it is much better to make the first clause of the verse a complete sentence, by putting a period after Jehovah. Because, after confessing his incompetency, or rather his having nothing to offer to God as a sufficient compensation for his benefits, he at the same time adds in confirmation of it, that he was laid under such obligations, not by one series of benefits only, but by a variety of innumerable benefits. "There is no benefit on account of which God has not made me a debtor to him, how should I have means of repaying him for them?" All recompense failing him, he has recourse to an expression of thanksgiving as the only return which he knows will be acceptable to God. David's example in this instance teaches us not to treat God's benefits lightly or carelessly, for if we estimate them according to their value, the very thought of them ought to fill us with admiration. There is not one of us who has not God's benefits heaped upon us. But our pride, which carries us away into extravagant theories, causes us to forget this very doctrine, which ought nevertheless to engage our unremitting attention. And God's bounty towards us merits the more praise, that he expects no recompense from us, nor can receive any, for he stands in need of nothing, and we are poor and destitute of all things.
13. The cup of salvation He refers to a custom which was prevalent under the Law. For when they rendered solemn thanks to God, a feast was also appointed, at which, in token of their gladness, there was an holy libation. This being a symbol of their deliverance from Egyptian thraldom, is for that reason here called the cup of salvation 382 The term to call upon, signifies to celebrate the name of God; and this he expresses more plainly, subsequently, by saying that he would pay his vows in the assembly of the faithful, the sanctuary alone being the place where sacrifices could be offered. The amount is, that the faithful need not be greatly perplexed about the way of performing their duties, God not demanding from them a return which he knows they are unable to give, but being satisfied with a bare and simple acknowledgment. The proper return is to own our obligation to him for every thing. If God deal so kindly and mercifully with us, and we fail in giving to him the tribute of praise for our deliverance which he claims, then our supineness becomes the more base. And certainly they are unworthy of the enjoyment, I say not of the riches of the world, but of the light of the sun and the air by which we breathe and live, who would rob the Author of them of the small return which so legitimately belongs to him. The Mosaic ritual has indeed been abrogated, and along with it the external libation referred to by David, yet the spiritual service, as we found in Ps 50:23, "The sacrifice of praise shall glorify me," is still in force. Let us, however, bear in mind, that God is lawfully praised by us, when we offer in sacrifice not only our tongues, but also ourselves, and all that we possess. And this not because God derives any profit from it, but because it is reasonable that our gratitude should manifest itself in this way.
14 I will pay my vows unto Jehovah The steadfastness of his piety shines forth in this, that, in the midst of his dangers, he had vowed unto God. And now he proves that he by no means forgot these engagements, as most men do, who, when the hand of God lies heavy upon them, implore his help for a short time, but soon bury in oblivion the deliverance which they have received. The Holy Spirit, speaking of the true worship of God, very properly connects, by an indissoluble bond, these two parts of worship, "Call upon me in the day of trouble;" and, "after thy deliverance glorify me," Ps 50:15. If any regard it as an absurdity for the faithful to enter into covenant with God by making vows to him, to procure his approbation, my reply is, that they do not promise the sacrifice of praise, to soothe him by their flatteries, as if he were a mortal like themselves, or to bind him to them by proposing some reward, for David had previously protested that he would not offer any recompense. The design, then, and the use of vows is, first, That the children of God may have their hearts strengthened with the confidence of obtaining whatever they ask; and, secondly, That they may be stimulated the more to offer up their tribute of gratitude to God for his mercies. To aid the children of God in their infirmity, the privilege of vowing may surely be conceded to them, for by this means their most merciful Father condescends to allow them to enter into familiar converse with him, provided they make their vows for the object I have stated. Happen what may, nothing must be attempted without his permission. And hence the Papists appear the more ridiculous, who, under pretext of what is advanced in this place, defend all sorts of vows, however foolish and absurd and rashly made; as if drunkenness were lawful, because God permits us to eat.
15. Precious in the eyes of Jehovah is the death of his meek ones. 16. Come, O Jehovah! because I am thy servant; I am thy servant, the son of thine handmaid: thou hast broken my fetters. 17. I will sacrifice the sacrifices of praise to thee, and call upon the name of Jehovah. 383 18. I will pay my vows now in the presence of all his people, 19. In the courts of the house of Jehovah, in the midst of thee, O Jerusalem! Praise ye Jehovah.
15. Precious in the eyes of Jehovah is the death of his meek ones. He goes on now to the general doctrine of God's providential care for the godly, in that he renders them assistance in time of need; their lives being precious in his sight. With this shield he desires to defend himself from the terrors of death, which often pressed upon him, by which he imagined he would instantly be swallowed up. When we are in danger and God apparently overlooks us, we then consider ourselves to be contemned as poor slaves, and that our life is regarded as a thing of nought. And we are aware that when the wicked perceive that we have no protection, they wax the more bold against us, as if God took no notice either of our life or death. In opposition to their erroneous doctrine, David introduces this sentiment, that God does not hold his servants in so little estimation as to expose them to death casually. 384 We may indeed for a time be subjected to all the vicissitudes of fortune and of the world; we will nevertheless always have this consolation, that God will, eventually, openly manifest how dear our souls are to him. In these times, when innocent blood is shed, and the wicked contemners of God furiously exalt themselves, as if exulting over a vanquished God, let us hold fast by this doctrine, that the death of the faithful, which is so worthless, nay, even ignominious in the sight of men, is so valuable in God's sight, that, even after their death, he stretches out his hand towards them, and by dreadful examples demonstrates how he holds in abhorrence the cruelty of those who unjustly persecute the good and simple. If he put their tears in a bottle, how will he permit their blood to perish? Ps 56:8 At his own time he will accomplish the prediction of Isaiah, "that the earth shall disclose her blood," Isa 26:21. To leave room for the grace of God, let us put on the spirit of meekness, even as the prophet, in designating the faithful meek ones, calls upon them to submit their necks quietly to bear the burden of the cross, that in their patience they may possess their souls, Lu 21:19
16 Come, O Jehovah! because I am thy servant. As, in the former verse, he gloried that in him God had given an example of the paternal regard which he has for the faithful, so here he applies, in an especial manner, to himself the general doctrine, by declaring that his fetters had been broken, in consequence of his being included among the number of God's servants. He employs the term fetters, as if one, with hands and feet bound, were dragged by the executioner. In assigning, as the reason of his deliverance, that he was God's servant, he by no means vaunts of his services, but rather refers to God's unconditional election; for we cannot make ourselves his servants, that being an honor conferred upon us solely by his adoption. Hence David affirms, that he was not God's servant merely, but the son of his handmaid. "From the womb of my mother, even before I was born, was this honor conferred upon me." He therefore presents himself as a common example to all who shall dedicate themselves to the service of God, and place themselves under his protection, that they may be under no apprehension for their safety while they have him for their defense.
17. I will sacrifice the sacrifices of praise to thee. He once more repeats what he had said about gratitude, and that publicly; for we must manifest our piety, not only by our secret affection before God, but also by an open profession in the sight of men. David, along with the people, observed the rites of the law, knowing that these, at that time, were not unmeaning services; but while he did this, he had a particular reference to the purpose for which they were appointed, and offered principally the sacrifices of praise and the calves of his lips. He speaks of the courts of God's house, because at that time there was but one altar from which it was unlawful to depart, and it was the will of God that the holy assemblies should be held there, that the faithful might mutually stimulate one another to the cultivation of godliness.
---
Footnotes
"The nets of Hades had caught hold upon me;"
on which he has the following note: — "Or, according to the usual meaning of צור and צרר, 'the pangs or pains of hell.' It is not impossible, indeed, that it should be derived from נצר; we might then render, 'The purveyors of Hades had found me:' and the imagery, at any rate, seems to be taken from the toils of the hunter. Michaelis would read מצודי, 'nets,' instead of מצורי, pangs; but it is very probable that, without any change, מצורי signifies some part of the apparatus of hunting. 'מצר a strait, distress, angustia ' Ps. 118:5, Ps. 116:3; La 1:3. In which last text, Mr Lowth says that 'there is a metaphor from those that hunt a prey, which they drive into some strait and narrow passage, from whence there is no making an escape.'"
There was a libation of wine enjoined by the Mosaic law to be made in the temple every morning and evening for a drink-offering, (Nu 28:7,) to which some suppose there is here a reference, observing, that the three last verses seem to intimate, that the Psalmist was now at the temple, offering the meat-offering, drink-offering, and sacrifices, to the Lord.
---
Next: Psalm 117