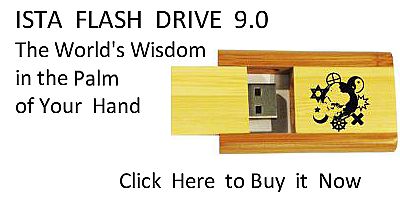 Sacred Texts
Christianity
Calvin
Index
Previous
Next
---
Calvin's Commentaries, Vol. 10: Psalms, Part III, tr. by John King, [1847-50], at sacred-texts.com
---
This is a sorrowful prayer, in which the faithful beseech God that he would be graciously pleased to succor his afflicted Church. To excite him the more readily to grant them relief in their distressing circumstances, they compare these circumstances with the condition of the Church in her beginnings, when the Divine favor was conspicuously manifested towards her.
To the chief musician upon Sosannim Eduth. A Psalm of Asaph.
This psalm is almost similar to the preceding; but, in my apprehension it was composed in behalf of the ten tribes, after that kingdom began to be wasted by various calamities. It is not without reason that mention is expressly made of Joseph, Ephraim, and Manasseh. Some expositors allege, that in this there is an allusion to the situation and order of the camps of the chosen tribes in the wilderness, as described by Moses in Nu 2:18-21; for Manasseh and Ephraim marched together on one side. 384 But it would have been strange to have passed over in silence the tribe of Judah, and also the holy city, and to have brought forward the tribes of Joseph, Manasseh, Ephraim, and Benjamin, had it not been intended to speak especially of the kingdom of Israel. 385 If it is objected, that the ten tribes from the time when they were cut off from the house of David had become degenerate, and that the worship of God was corrupted among them, I answer, that there dwelt among them, notwithstanding, many devout worshippers of God, who had not bowed the knee before Baal, nor abandoned themselves to the prevailing superstition, (1Ki 19:18.) Accordingly, Amos (Am 6:6) finds fault with the hard-heartedness which existed in the tribe of Judah, because there was none among them who was "grieved for the affliction of Joseph." It is also well known, that during the time of this defection, some prophets were sent to them to inspire them with the hope of deliverance. Although, then, the vast proportion of them were apostates, yet God did not cease to exercise his care over the seed which remained in the midst of them. And as formerly he had mitigated coming calamities, by promising beforehand his grace; so now, by dictating to the people a form of prayer, he confirms and encourages them in the hope of obtaining his grace, until they found, from actual experience, that they had not been deceived by vain promises. From this, we perceive in what respect this and the preceding psalm differ from each other. If any one considers what I have now stated unsatisfactory, he is at liberty to adopt a different view. But I flatter myself, that whoever carefully weighs all the circumstances, will readily acquiesce in my opinion. I will not insist upon the words Sosannim and Eduth, having already, in Psalm 45th, stated the opinions of interpreters concerning them; nor is this a matter of so great importance as to render it necessary to expend much labor upon it. Besides, those who are most learned in antiquities adduce nothing but probable conjectures.
1. Hearken, O Shepherd of Israel! who leadest Joseph like a flock: thou who sittest between the cherubim, shine forth. 2. In the sight of Ephraim, and Benjamin, and Manasseh, stir up 386 thy strength, and come to our deliverance. 3. Turn us again, O God! cause thy face to shine, and we shall be saved.
1 Hearken, O Shepherd of Israel! The prophet, previous to his naming Manasseh and Ephraim, makes mention of Joseph; and why does he speak of Joseph rather than of Judah, but because it was his design to treat separately of the kingdom of Israel, the government of which was in the family and posterity of Joseph? Nor, since God sent special prophets among them, after he had stricken them with his rods, is there any inconsistency when, at the same time, the prayer is added, That God would gather together the remnant to himself. Moreover, that they might not delude themselves by trusting in their spurious worship, the prophet, by applying to God the appellation of Him who sitteth between the Cherubim, calls them back to the pure doctrine of the law. The mercy-seat was a pledge of the presence of God, where he had promised to be near his people to hear their prayers. This divinely instituted form, it was unlawful for men to change at their own pleasure. The Israelites, then, are admonished to return to their original state, if they would expect to find God gracious towards them. Besides, by the title which is here attributed to God, there is expressed his wonderful love towards men in humbling, and, so to speak, lowering himself in order to come down to them, and choose for himself a seat and habitation on the earth, that he might dwell in the midst of them. Properly speaking, God cannot be said to sit; nor is it to be supposed that it is possible for him, whom the heaven of heavens cannot contain, to be shut up in a certain place, (1Ki 8:27.) But, in accommodation to the infirmity of men, he is represented as placed between the two Cherubim, that the faithful might not imagine him to be far from them; and, consequently, be perplexed with doubt and apprehension in approaching him. At the same time, the remark which I have previously made must be borne in mind, that the Israelites are here furnished with a rule for enabling them to pray in a right manner, that they might be withdrawn from the worship of the god fabricated and set up by themselves at Dan and Bethel, and that, rejecting all superstitions, they might yield themselves to be guided by the true light of faith, and follow the Word of God.
3 Turn us again, O God! The meaning of this prayer is, Restore us to our former state. They had petitioned, in the preceding verse, that God would stir up his strength in the sight of Ephraim and Manasseh; and now they complain that they are but castaways until God succor them, and remedy their miserable dispersion. Some understand the words, turn us again, in a different way; namely, as a prayer that God would bestow upon them the spirit of regeneration. But this interpretation being too refined, it will be better, adhering to the former sense, to view the expression as meaning that the faithful, under the adversity with which they were afflicted, betake themselves to God, whose peculiar work it is to restore life to the dead. They acknowledge, on the one hand, that all their miseries were to be traced to this as their cause, that God, being angry on account of their sins, hid his face from them; and, on the other hand, they expect to obtain complete salvation solely through the Divine favor. It will be to us, they say, a resurrection indeed, if once thy countenance shine upon us. Their language implies, that provided God extended his mercy and favor to them, they would be happy, and all their affairs would prosper.
4. O Jehovah, God of Hosts! how long wilt thou be incensed 387 against the prayer of thy people? 5. Thou hast fed us with bread of tears; and hast given us tears to drink in great measure. 6. Thou hast made us a strife to our neighbors: and our enemies laugh at us among themselves. 7. Turn us again, O God of Hosts! and cause thy face to shine upon us, and we shall be saved.
4 O Jehovah, God of Hosts! God having in the Scriptures freely promised, and so often assured us, that the prayers of his people will not be disappointed, it may excite our surprise to find the faithful here alleging before him, that he continues unpacified, although they betake themselves to him. They complain not only that they are not heard, but also that he is angry, when they call upon him; as if he purposely rejected this religious service. Where, then, it may be said, is that promise recorded in Isa 65:24, "Before they call I will answer?" To this I would answer, That as God, by delaying to succor his people, tries their patience, the prophet, speaking according to the judgment of the flesh, represents him as deaf to their prayers. Not that it is proper for those who pray to rest in this opinion, which would throw an insuperable obstacle in their way to the throne of grace. It rather becomes them to strive to cherish, in opposition to it, the judgment of faith; and to penetrate even into heaven, where they may behold a hidden salvation. But still God permits them, the more effectually to disburden their minds, to tell him of the cares, anxieties, griefs, and fears, with which they are distressed. In the mention here made of the smoke of God's wrath, there appears to be an implicit allusion to the incense which was used in the sacrifices under the law. The smoke of the incense served to purify the air; but the Israelites complain that the heavens were so obscured by a different smoke, that their sighs could not come up to God.
5 Thou hast fed us with bread of tears, etc. By these forms of expression, they depict the greatness of their grief, and the long continuance of their calamities; as if they had said, We are so filled with sorrow, that we can contain no more. 388 They add, in the following verse that they were made a strife to their neighbors This admits of being explained in two ways. It means either that their neighbors had taken up a quarrel against them; or that, having obtained the victory over them, they were contending about the spoil, as is usually the case in such circumstances, each being eager to drag it to himself. The former interpretation, however seems to be the more suitable. The people complain that, whereas neighborhood ought to be a bond of mutual goodwill, they had as many enemies as neighbors. To the same purpose is their language in the second clause, They laugh at us among themselves; that is to say, They talk among themselves by way of sport and mockery at our adversities. To encourage and stir themselves up to repentance, they ascribe all this to the judgment of God, in whose power it is to bend the hearts of men. Since we are all at this day chargeable with the same sins, it is not surprising that our condition is in no degree better than was theirs. But the Holy Spirit having inspired the prophet to write this form of prayer for a people who felt their condition to be almost desperate, it serves to inspire us with hope and boldness, and to prevent us from giving up the exercise of prayer, under a consciousness of the greatness of our guilt. The seventh verse is a repetition of the third; and this repetition is undoubtedly intended as a means of surmounting every obstacle. God did not here intend to endite for his people a vain repetition of words: his object was to encourage them, when bowed down under the load of their calamities, boldly to rise up, heavy though the load might be. This ground of support was often presented to them; and it is repeated the third time in the concluding verse of the psalm.
8. Thou hast brought a vine out of Egypt: thou hast expelled the heathen, and planted it. 9. Thou hast cleansed the ground before it: thou hast rooted its roots, and it hath filled the land. 10. The mountains were covered with its shadow, and its branches were like the cedars of God. 389 11. It extended its branches to the sea, and its shoots to the river. 390 12. Why then hast thou broken down its hedges, so that all who pass by the way pluck [or tear] it in pieces? 13. The boar out of the forest 391 hath wasted it; 392 and the wild beast of the field hath eaten it up.
8 Thou hast brought a vine out of Egypt. Under the figure of a vine, the singular grace which God was graciously pleased to exercise towards his people after he had redeemed them is celebrated; and this powerfully contributed to inspire them with the hope of being heard. For which of us can be so presumptuous as to dare to come into the presence of God until he himself has previously invited us? Now, he allures us to himself both by his benefits and by his word. The object in view in now presenting his liberality before him is, that he should not leave unfinished the work of his hands which he had commenced. It is indeed true that, without his word, the benefits which he has conferred upon us would make a faint impression upon our hearts; but when experience is added to the testimony of his word, it greatly encourages us. Now, the redemption of which mention is here made was inseparably connected with the covenant of God; for he had, even four hundred years before, entered into covenant with Abraham, in which he promised the deliverance of his seed. What is stated amounts in short to this, that it is unbecoming that God should now suffer the vine which he had planted and cultivated so carefully with his own hand to be wasted by wild beasts. God's covenant was not made to last only for a few days, or for a short time: when he adopted the children of Abraham, he took them under his keeping for ever. By the word vine, is intimated the high place which this people held in the estimation of God, who not only was pleased to hold them as his own inheritance, but who also distinguished them by peculiar honor, even as a vine excels all other possessions. When it is said that the land or ground was cleansed, this is a repetition of what had been previously stated, that the heathen were cast out to make room for the chosen people. Perhaps, however, the allusion is to the continual digging which vines require, in order to their being kept clean lest they should degenerate; this allusion being made with the view of showing how God had performed the part of a good husbandman towards his people, since, after having planted them, he did not cease to employ every means to cherish and preserve them. What is added immediately after, Thou hast rooted its roots, is not to be understood of the planting of it at first, but of the pains taken by God to propagate it, 393 which is a part of the culture of the vine. Whence it follows that the mountains were covered with its shadow; for the whole country, although mountainous, was filled with inhabitants; so much did that people increase in number. The branches of this vine are compared to the cedars of God, that is, to the most beautiful and most excellent cedars; thereby to express still more vividly how eminently the seed of Abraham were blessed of God. The sea and the Euphrates, as is well known, were the divinely appointed boundaries of the land promised them for an inheritance.
12 Why then hast thou broken down its hedges? This is the application of the similitude; for nothing seems more inconsistent than that God should abandon the vine which he had planted with his own hand, to be rooted up by wild beasts. It is true that he often threatened and forewarned the people by his prophets that he would do this; but what constrained him to inflict upon them so strange and dreadful a species of punishment was, that he might render their ingratitude the more detestable. At the same time, it is not without reason that true believers are enjoined to take encouragement from such distinguished liberality on the part of God; that, even in the midst of this rooting up, they might at least hope that He, who never forsakes the work of his own hands, would graciously extend his care towards them, (Ps 138:8.) The people were brought to desolation, on account of their own incurable obstinacy; but God did not fail to save a small number of shoots, by means of which he afterwards restored his vine. This form of supplicating pardon was, indeed, set forth for the use of the whole people, with the view of preventing a horrible destruction. But as very few sought to appease the wrath of God by truly humbling themselves before him, it was enough that these few were delivered from destruction, that from them a new vine might afterwards spring up and flourish. The indignity which was done to the Church is aggravated from the contrast contained in the words, when God, on the one hand, is exhibited to us as a vine-keeper, and when the destroyers of this vine, on the other, are represented to be not only all that pass by, but also the wild boars and other savage beasts. The word כרסם, kiresem, which I have translated to waste, is taken by some for to fill the belly. 394 This sense would very well agree with the present passage; but it is not supported by the ordinary meaning of the word.
14. Return, I beseech thee, O God of Hosts! look down from heaven, and behold, and visit this vine, 15. And the vineyard which thy right hand hath planted, and upon 395 the branch 396 which thou hast strengthened for thyself. 16. It is burnt with fire; it is cut down; 397 they perish at the rebuke of thy countenance. 17. Let thy hand be upon the Man of thy right hand, upon the Son of man whom thou hast strengthened for thyself. 18. And we will not go back from thee: thou shalt quicken us, and we will call upon thy name. 19. Turn us again, O Jehovah, God of Hosts! cause thy face to shine, and we shall be saved.
14. Return, I beseech thee, O God of Hosts! In these words it is intended to teach, that we ought not to yield to temptation although God should hide his face from us for a time, yea even although to the eye of sense and reason he should seem to be alienated from us. For, provided he is sought in the confident expectation of his showing mercy, he will become reconciled, and receive into his favor those whom he seemed to have cast off. It was a distinguished honor for the seed of Abraham to be accounted the vineyard of God; but while the faithful adduce this consideration as an argument for obtaining the favor of God, instead of bringing forward any claims of their own, they only beseech him not to cease to exercise his accustomed liberality towards them. The words, from heaven, have, no doubt, been introduced, that the faithful might find no difficulty in extending their faith to a distance, although God, from whom they had departed, was far from them; and, farther that if they saw no prospect of deliverance upon earth, they might lift up their eyes to heaven.
As to the word כנה, cannah, 398 in the beginning of the 15th verse, I readily acquiesce in the sense given of it by some who translate it, a place prepared; but as some think that there is a change in the Hebrew word of the letter ג, gimel, into כ, caph, so that the reading should be גנה, gannah, a garden or vineyard, we leave the reader to judge for himself. It is, however, certain that this is a metaphor akin to the former, by which is denoted the singular liberality of God in advancing this people, and causing them to prosper. The vine-branch which was planted by the hand of God is also called the Man of his right hand.
16 It is burnt with fire. The calamities of the people are now more clearly expressed. 399 It had been said that the Lord's vine was abandoned to the wild beasts, that they might lay it waste. But it was a greater calamity for it to be consumed with fire, rooted up and utterly destroyed. The Israelites had perfidiously apostatised from the true religion; but, as has been previously observed, they were still a part of the Church. We are accordingly warned by this melancholy example, of the severity of the punishment due to our ingratitude, especially when it is joined with obstinacy, which prevents the threatenings and rebukes of God, however sharp and severe they may be, from being of any benefit to us. Let us also learn from the same example, when the Divine anger is blazing all around, and even when we are in the midst of its burning flames, to cast all our sorrows into the bosom of God, who, in a wonderful manner, raises up his Church from the gulf of destruction. He would assuredly be ready not only to exercise without interruption his favor towards us, but also to enrich us with his blessings more and more, did not our wickedness hinder him. As it is impossible for him not to be angry at the many offenses which we have committed, it is an evidence of unparalleled mercy for him to extinguish the fire which we ourselves have kindled, and which has spread far and wide, and to save some portion or remnant of the Church, or, to speak more properly, to raise up even from the very ashes a people to call upon his name. It is again repeated that the Church perished not by the strength and arms of her enemies, but at the rebuke of God's countenance. Never can we expect any alleviation of our punishment, unless we are fully persuaded that we are justly chastised by the hand of God. It was a good sign of the repentance of these Israelites that, as is observed in Isa 9:12, "they looked to the hand of him who smote them."
17 Let that hand be upon the Man of thy right hand. Here the Psalmist repeats in plain words the prayer which he had expressed under the figure of a vineyard, pleading that God would defend, under his hand, the Man of his right hand, and the Son of man whom he hath strengthened for himself It is uncertain whether he speaks of the king alone, or whether the people also are included. Although Jeroboam was anointed to be king, yet he did not come to the possession of the royal dignity in a lawful way; and God never so approved of any of his successors, as to divest the posterity of David of the right and power of dominion. God, as we have seen in Ps 78:67, did not choose the tribe of Ephraim. on the contrary, the scepter, by his immutable decree, was given to the house of Judah, as is plainly taught in the prophecy of Jacob, (Ge 49:10.) It was therefore a base and wicked dismembering of the body, when the majority of the people revolted from the house of David, and submitted themselves to Jeroboam as their king. Such being the ease, why then, it may be said, is the king of Israel prayed for in this manner? For removing this difficulty, let it be observed, that although that kingdom had an untoward commencement, and God, as is stated in Ho 13:11, gave them a king in his anger, yet he was afterwards pleased to tolerate its continuance; and the anointing of Jeroboam testified that he had ratified what had been unadvisedly and wickedly done by the tumult and rebellion of the people. The nation of Israel might therefore say that their king was created and established by God, who, with the view of remedying the rupture which had been made, added him as a sharer in the royal dignity to the children of David. By that rent the state of the people was greatly impaired; but, to prevent an entire overthrow, the erection of the ten tribes into a separate kingdom, under the sovereignty of Jeroboam, was, as it were, a pillar put under it by the secret counsel of God to uphold it.
I have, however, no hesitation in considering the whole body of the Church as comprehended under the expressions, the Man of God's right hand, and the Son of man The similar number is very properly made use of, it having been the Divine will that the chosen people should be as one man. For the same reason, the Apostle Paul also, in Ga 3:16, lays great stress upon the words, one seed; for Ishmael, Esau, and others, were separated and scattered when God redeemed arm gathered together the seed of Abraham. Thus, by the Son of man is to be understood the people whom God had adopted to himself, that they might be as one man. 400 But as this oneness depended upon the head, I readily admit that the phrase has a particular reference to the king, who preserved the greater part of the people from being involved in utter destruction. Here again the Prophet, in seeking to obtain the Divine favor, founds his argument and hope only upon the benefits which God had formerly conferred upon them. "Lord," as if he had said, "since it belongs to thee to perfect that which thou hast begun, preserve the king whom thou hast given us!"
In the 18th verse, the faithful engage, upon God's hearing them, gratefully to acknowledge his goodness, not only by rendering to him the sacrifice of praise, but also by their whole life. Calling upon God's name, is here to be understood of "the calves of the lips," (Hosea 45:3;) but when it is said, We will not go back from thee, this means the uniform and continued course of the whole life. The verse, however, may be interpreted thus: O Lord! we will continue in our obedience to thee, even when our circumstances, so far as we can perceive, are hopeless; never shall the sharpness of our calamities have the effect of driving us to apostasy from thee: and when we are restored by thy grace and power, we will magnify thy name. It would be superfluous to make any farther observations on the last verse, which is repeated for the third time.
---
Footnotes
'Return, we beseech thee, O God of Hosts!
Look down from heaven and behold, And visit this vine;
Even the plant which thine own right hand planted,
Burnt with fire like refuse. —
At the rebuke of thy countenance they shall perish,'"
— they shall perish: They, the spoilers of the vineyard, described under the image of the wild boar and beast in the 13th verse. "The Bishop's reading of verse 16," says Dr Morison, "is very satisfactory." "They perish. This should either be rendered as by our translators and Mr Ainsworth, and then the words refer to the vine of the Jewish Church; but if in the future, as by Bishop Horsley, it must refer to their heathen persecutors. Bishop Horne mentions both, and the original will admit of either." — Williams.
"The scion, which thy right hand planted;
Even the branch, which thou madest strong for thyself.
Let thy support be extended to the Man of thy right hand;
To the Son of man, whom thou madest strong for thyself."
And he observes on the 17th verse, "The Psalmist here quits the figurative representation, and speaks literally of the people of Israel, whom God had chosen, and so greatly favored." "From comparing 2 Chr. 36:22, 23; Isa. 44:26, Isa. 45:1, and Jer. 25:12, 13," says Dimock, "with this verse, might not Jeremiah, or whoever was the author of this psalm, mean Cyrus, by these titles, who was prophesied of as the restorer of Israel, by name, above a hundred years before his birth?" It has been thought by others, and it is highly probable, that the phraseology here employed contains a mystic allusion to the Messiah. The pious Israelites were accustomed, in times of great calamity, to look forward with longing desire to the days of Him who should reign over the house of Jacob for ever, and of whose kingdom there should be no end. These striking expressions, The Man of thy right hand, and The Son of man, apply in the fullest and most perfect sense to Christ. If the Man of God's right hand be the man placed there, to whom can the title apply but to him? for, "to which of the angels said God at any time, Sit on my right hand?" (Heb 1:3;) and much less has he said this of any Jewish king. As to the other appellation, The Son of man, it is one of Christ's most definite titles, being given to him in Scripture no less than seventy-one times; in sixty-seven instances by himself; once by Daniel; once by the martyr Stephen; and twice by the Apostle John in the Revelation. He it is, too, whom the Father has made strong for the salvation of his Church, and who will yet turn away iniquity from the chosen people, and restore them to a place in the Church, so that henceforth they "will not go back from God."
---
Next: Psalm 81