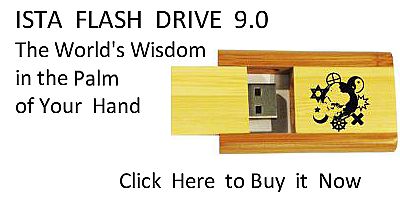 Sacred Texts
Christianity
Calvin
Index
Previous
Next
---
Calvin's Commentaries, Vol. 8: Psalms, Part I, tr. by John King, [1847-50], at sacred-texts.com
---
This psalm contains a public and solemn thanksgiving for the prosperous and happy condition of the king. Its subject is almost the same with that of the preceding. 479 In the former there was set forth a common form of prayer, which was designed to excite in the whole people earnest concern for the preservation of their head. In this it is shown that the safety and prosperity of the king ought to produce public and general rejoicing through the whole realm, inasmuch as God by this means intended to preserve the whole body in safety. But, above all, it was the design of the Holy Spirit here to direct the minds of the faithful to Christ, who was the end and perfection of this kingdom, and to teach them that they could not be saved except under the head which God himself had appointed over them.
To the chief musician. A psalm of David.
1. The king will rejoice in thy strength, O Yehovah! and in thy salvation how greatly will he rejoice! 2. Thou hast given him the desire of his heart, and hast not denied him the request of his lips. Selah. 3. For thou wilt prevent him with blessings of good, thou wilt set a crown of gold upon his head. 480
1. The king will rejoice in thy strength, O Jehovah! David could have given thanks to God in private for the victories and other signal favors which he had received from him; but it was his intention to testify not only that it was God who elevated him to the throne, but also that whatever blessings God had conferred upon him redounded to the public good, and the advantage of all the faithful. In the beginning of the psalm the believing Israelites express their firm persuasion that God, who had created David to be king, had undertaken to defend and maintain him. It therefore appears that this psalm, as well as the preceding, was composed for the purpose of assuring the faithful that the goodness of God in this respect towards David would be of long duration, and permanent; and it was necessary, in order to their being established in a well-grounded confidence of their safety; to hope well of their king, whose countenance was as it were a mirror of the merciful and reconciled countenance of God. The sense of the words is: Lord, in putting forth thy power to sustain and protect the king, thou wilt preserve him safe; and, ascribing his safety to thy power, he will greatly rejoice in thee. The Psalmist has doubtless put strength and salvation for strong and powerful succor; intimating, that the power of God in defending the king would be such as would preserve and protect him against all dangers.
In the second verse there is pointed out the cause of this joy. The cause was this: that God had heard the prayers of the king, and had liberally granted him whatever he desired. It was important to be known, and that the faithful should have it deeply impressed on their minds, that all David's successes were so many benefits conferred upon him by God, and at the same time testimonies of his lawful calling. And David, there is no doubt, in speaking thus, testifies that he did not give loose reins to the desires of the flesh, and follow the mere impulse of his appetites like worldly men, who set their minds at one time upon this thing, and at another time upon that, without any consideration, and just as they are led by their sensual lusts; but that he had so bridled his affections as to desire nothing save what was good and lawful. According to the infirmity which is natural to men, he was, it is true, chargeable with some vices, and even fell shamefully on two occasions; but the habitual administration of his kingdom was such that it was easy to see that the Holy Spirit presided over it. But as by the Spirit of prophecy the Psalmist had principally an eye to Christ, who does not reign for his own advantage, but for ours, and whose desire is directed only to our salvation, we may gather hence the very profitable doctrine, that we need entertain no apprehension that God will reject our prayers in behalf of the church, since our heavenly King has gone before us in making intercession for her, so that in praying for her we are only endeavoring to follow his example.
3. For thou wilt prevent him. The change of the tense in the verbs does not break the connection of the discourse; and, therefore, I have, without hesitation, translated this sentence into the future tense, as we know that the changing of one tense into another is quite common in Hebrew. Those who limit this psalm to the last victory which David gained over foreign nations, and who suppose that the crown of which mention is here made was the crown of the king of the Ammonites, of which we have an account in sacred history, give, in my judgment, too low a view of what the Holy Spirit has here dictated concerning the perpetual prosperity of this kingdom. David, I have no doubt, comprehended his successors even to Christ, and intended to celebrate the continual course of the grace of God in maintaining his kingdom through successive ages. It was not of one man that it had been said,
"I will be his father, and he shall be my son,"
(2Sa 7:14;)
but this was a prophecy which ought to be extended from Solomon to Christ, as is fully established by the testimony of Isaiah, (Isa 9:6,) who informs us that it was fulfilled when the Son was given or manifested. When it is said, Thou wilt prevent him, the meaning is, that such will be the liberality and promptitude of God, in spontaneously bestowing blessings, that he will not only grant what is asked from him, but, anticipating the requests of the king, will load him with every kind of good things far beyond what he had ever expected. By blessings we are to understand abundance or plenteousness. Some translate the Hebrew word טוב, tob, goodness; 481 but with this I cannot agree. It is to be taken rather for the beneficence or the free gifts of God. Thus the meaning will be, The king shall want nothing which is requisite to make his life in every respect happy, since God of his own good pleasure will anticipate his wishes, and enrich him with an abundance of all good things. The Psalmist makes express mention of the crown, because it was the emblem and ensign of royalty; and he intimates by this that God would be the guardian of the king, whom he himself had created. But as the prophet testifies, that the royal diadem, after lying long dishonored in the dust, shall again be put upon the head of Christ, we come to the conclusion, that by this song the minds of the godly were elevated to the hope of the eternal kingdom, of which a shadow only, or an obscure image, was set forth in the person of the successors of David. The doctrine of the everlasting duration of the kingdom of Christ is, therefore, here established, seeing he was not placed upon the throne by the favor or suffrages of men, but by God, who, from heaven, set the royal crown upon his head with his own hand.
4. He asked life from thee, and thou hast given him length of days for ever and ever. 5. His glory is great in thy salvation: thou hast put upon him splendor and beauty. 482 6. For thou hast set him to be blessings for ever: thou hast gladdened him with joy before thy countenance, [or, in thy presence.]
4. He asked life from thee. This verse confirms what I have formerly said, that this psalm is not to be limited to the person of any one man. David's life, it is true, was prolonged to an advanced period, so that, when he departed from this world, he was an old man, and full of days; but the course of his life was too short to be compared to this length of days, which is said to consist of many ages. Even if we reckon the time from the commencement of David's reign to the captivity of Babylon, this length of days will not be made up and completed in all David's successors. David, therefore, without doubt, comprehends the Eternal King. There is here a tacit comparison between the beginnings of this kingdom, which were obscure and contemptible, or rather which were fraught with the most grievous perils, and which bordered on despair; and the incredible glory which followed, when God, exempting it from the common lot of other kingdoms, elevated it almost above the heavens. For it is no ordinary commendation of this kingdom, when it is said, that it shall endure as long as the sun and moon shall shine in the heavens, (Ps 72:1.) David, therefore, in saying that he asked life, tacitly points to the distressed circumstances to which he had often been reduced; and the meaning is, Lord, since the time thou hast called thy servant to the hope of the kingdom by thy holy anointing, his condition has been such that he has accounted it a singular blessing to be rescued from the jaws of death; but now, he has not only, by thy grace, escaped in safety the dangers which threatened his life: thou hast also promised that his kingdom will be continued for many ages in his successors. And it serves not a little to magnify the grace of God, that he vouchsafed to confer on a poor and miserable man, who was almost at the point of death, not only his life, - when, amidst the dangers which threatened it, he tremblingly asked merely its preservations — but also the inestimable honor of elevating him to the royal dignity, and of transmitting the kingdom to his posterity for ever. Some expound the verse thus:— Thou hast given him the life which he asked, even to the prolonging of his days for ever and ever. But this seems to me a cold and strained interpretation. We must keep in view the contrast which, as I have said, is here made between the weak and contemptible beginnings of the kingdom, and the unexpected honor which God conferred upon his servant, in calling the moon to witness that his seed should never fail. The same has been exemplified in Christ, who, from contempt, ignominy, death, the grave, and despair, was raised up by his Father to the sovereignty of heaven, to sit at the Father's right hand for ever, and at length to be the judge of the world.
5. His glory is great. By these words the people intimate that their king, through the protection which God afforded him, and the deliverances which he wrought for him, would become more renowned than if he had reigned in peace with the applause of all men, or had been defended by human wealth and human strength, or, finally, had continued invincible by his own power and policy; for thereby it appeared the more clearly that he had only attained to the royal dignity by the favor, conduct, and commandment of God. The believing Israelites, therefore, leave it to heathen kings to ennoble themselves by their own achievements, and to acquire fame by their own valor; and they set more value upon this, that God graciously showed himself favorable towards their king, 483 than upon all the triumphs of the world. At the same time, they promise themselves such assistance from God as will suffice for adorning the king with majesty and honor.
6. For thou hast set him to be blessings for ever. Some explain these words simply thus, That God had chosen David to be king, in order to pour upon him his blessings in rich abundance. But it is evident that something more is intended by this manner of speaking. It implies, that the king had such an exuberant abundance of all good things, that he might justly be regarded as a pattern of the greatness of the divine beneficence; or that, in praying, his name would be generally used to serve as an example of how the suppliant wished to be dealt with. The Jews were accustomed to speak of those being set to be a curse, who were rendered so detestable, and on whom the dreadful vengeance of God had been inflicted with such severity, that their very names served for cursing and direful imprecations. On the other hand, they were accustomed to speak of those being set to be a blessing, whose names we propose in our prayers as an example of how we desire to be blessed; as if a man for instance should say, May God graciously bestow upon thee the same favor which he vouchsafed to his servant David! I do not reject this interpretation, but I am satisfied with the other, which views the words as implying that the king, abounding in all kind of good things, was an illustrious pattern of the liberality of God. We must carefully mark what is said immediately after concerning joy: Thou hast gladdened him with joy before thy countenance 484 The people not only mean that God did good to the king, seeing he looked upon him with a benignant and fatherly eye, but they also point out the proper cause of this joy, telling us that it proceeded from the knowledge which the king had of his being the object of the Divine favor. It would not be enough for God to take care of us, and to provide for our necessities, unless, on the other hand, he irradiated us with the light of his gracious and reconciled countenance, and made us to taste of his goodness, as we have seen in the 4th Psalm, "There be many that say, Who will show us any good? Lord, lift thou up the light of thy countenance upon us, and we shall be saved." And without all doubt, it is true and solid happiness to experience that God is so favorable to us that we dwell as it were in his presence.
7. For the king trusteth in Jehovah, and through the goodness of the Most High, he shall not be moved. 8. Thy hand shall find out all thy enemies, thy right hand shalt find out those that hate thee. 9. Thou shalt put them as it were into a furnace of fire, in the time of thy anger; Jehovah 485 in his wrath shall overwhelm them, and the fire shall consume them. 10. Thou wilt destroy their fruit from the earth, and their seed from among the children of men.
7. For the king trusteth. Here again the pious Israelites glory that their king shall be established, because he relies upon God; and they express at the same time how he relies upon him, namely, by hope or trust. I read the whole verse as one sentence, so that there is but one principal verb, and explain it thus:- The king, as he places by faith his dependence on God and his goodness, will not be subject to the disasters which overthrow the kingdoms of this world. Moreover, as we have said before, that whatever blessings the faithful attribute to their king, belong to the whole body of the Church, there is here made a promise, common to all the people of God, which may serve to keep us tranquil amidst the various storms which agitate the world. The world turns round as it were upon a wheel, by which it comes to pass, that those who were raised to the very top are precipitated to the bottom in a moment; but it is here promised, that the kingdom of Judah, and the kingdom of Christ of which it was a type, will be exempted from such vicissitude. Let us remember, that those only have the firmness and stability here promised, who betake themselves to the bosom of God by an assured faith, and relying upon his mercy, commit themselves to his protection. The cause or the ground of this hope or trust is at the same time expressed, and it is this, that God mercifully cherishes his own people, whom he has once graciously received into his favor.
8. Thy hand shall find. Hitherto the internal happiness of the kingdom has been described. Now there follows, as it was necessary there should, the celebration of its invincible strength against its enemies. What is said in this verse is of the same import as if the king had been pronounced victorious over all his enemies. I have just now remarked, that such a statement is not superfluous; for it would not have been enough for the kingdom to have flourished internally, and to have been replenished with peace, riches, and abundance of all good things, had it not also been well fortified against the attacks of foreign enemies. This particularly applies to the kingdom of Christ, which is never without enemies in this world. True, it is not always assailed by open war, and there is sometimes granted to it a period of respite; but the ministers of Satan never lay aside their malice and desire to do mischief, and therefore they never cease to plot and to endeavor to accomplish the overthrow of Christ's kingdom. It is well for us that our King, who lifts up his hand as a shield before us to defend us, is stronger than all. As the Hebrew word מצא, matsa, which is twice repeated, and which we have translated, to find, sometimes signifies to suffice; and, as in the first clause, there is prefixed to the word כל, kal, which signifies all, the letter ל, lamed, which signifies for, or against, and which is not prefixed to the Hebrew word which is rendered those that hate thee; some expositors, because of this diversity, explain the verse as if it had been said, Thy hand shall be able for all thine enemies, thy right hand shall find out those that hate thee. Thus the sentence will ascend by degrees, — Thy hand shall be able to withstand, thy right hand shall lay hold upon thy enemies, so that they shall not escape destruction.
9. Thou shalt put them as it were into a furnace of fire. 486 The Psalmist here describes a dreadful kind of vengeance, from which we gather, that he does not speak of every kind of enemies in general, but of the malicious and frantic despisers of God, who, after the manner of the giants 487 of old, rise up against his only begotten Son. The very severity of the punishment shows the greatness of the wickedness. Some think that David alludes to the kind of punishment which he inflicted upon the Ammonites, of which we have an account in the sacred history; but it is more probable that he here sets forth metaphorically the dreadful destruction which awaits all the adversaries of Christ. They may burn with rage against the Church, and set the world on fire by their cruelty, but when their wickedness shall have reached its highest pitch, there is this reward which God has in reserve for them, that he will cast them into his burning furnace to consume them. In the first clause, the king is called an avenger; in the second, this office is transferred to God; and in the third, the execution of the vengeance is attributed to fire; which three things very well agree. We know that judgment has been committed to Christ, that he may cast his enemies headlong into everlasting fire; but, it was of importance distinctly to express that this is not the judgment of man but of God. Nor was it less important to set forth how extreme and dreadful a kind of vengeance this is, in order to arouse from their torpor those who, unapprehensive of danger, boldly despise all the threatenings of God. Besides, this serves not a little for the consolation of the righteous. We know how dreadful the cruelty of the ungodly is, and that our faith would soon sink under it, if it did not rise to the contemplation of the judgment of God. The expression, In the time of thy wrath, admonishes us that we ought patiently to bear the cross as long as it shall please the Lord to exercise and humble us under it. If, therefore, he does not immediately put forth his power to destroy the ungodly, let us learn to extend our hope to the time which our heavenly Father has appointed in his eternal purpose for the execution of his judgment, and when our King, armed with his terrible power, will come forth to execute vengeance. While he now seems to take no notice, this does not imply that he has forgotten either himself or us. On the contrary, he laughs at the madness of those who go on in the commission of every kind of sin without any fear of danger, and become more presumptuous day after day. This laughter of God, it is true, brings little comfort to us; but we must, nevertheless, complete the time of our condition of warfare till "the day of the Lord's vengeance" come, which, as Isaiah declares, (Isa 34:8) shall also be "the year of our redemption." It does not seem to me to be out of place to suppose, that in the last clause, there is denounced against the enemies of Christ a destruction like that which God in old time sent upon Sodom and Gomorrah. That punishment was a striking and memorable example above all others of the judgment of God against all the wicked, or rather it was, as it were, a visible image upon earth of the eternal fire of hell which is prepared for the reprobate: and hence this similitude is frequently to be met with in the sacred writings.
10. Thou shalt destroy their fruit from the earth. David amplifies the greatness of God's wrath, from the circumstance that it shall extend even to the children of the wicked. It is a doctrine common enough in Scripture, that God not only inflicts punishment upon the first originators of wickedness, but makes it even to overflow into the bosom of their children. 488 And yet when he thus pursues his vengeance to the third and fourth generation, he cannot be said indiscriminately to involve the innocent with the guilty. As the seed of the ungodly, whom he has deprived of his grace, are accursed, and as all are by nature children of wrath, devoted to everlasting destruction, he is no less just in exercising his severity towards the children than towards the fathers. Who can lay any thing to his charge, if he withhold from those who are unworthy of it the grace which he communicates to his own children? In both ways he shows how dear and precious to him is the kingdom of Christ; first, in extending his mercy to the children of the righteous even to a thousand generations; and, secondly, in causing his wrath to rest upon the reprobate, even to the third and fourth generation.
11. For they have spread out 489 evil against thee; they have devised a stratagem against thee, which they could not accomplish. 12. For 490 thou wilt set them as a butt; thou wilt prepare thy bowstrings to shoot against their faces. 13. Raise thyself, O Jehovah! In thy strength; then we will sing, and celebrate in psalms thy power.
11. For they have spread out. In this verse David shows that the ungodly had deserved the awful ruin which he predicted would befall them, since they had not only molested mortal man, but had also rushed forth in the fury of their pride to make war against God himself. No man, as has been stated in our exposition of the second psalm, could offer violence to the kingdom of Israel, which was consecrated in the person of David, by the commandment of God, without making foul and impious war against God. Much more when persons directly attack the kingdom of Christ to overthrow it, is the majesty of God violated, since it is the will of God to reign in the world only by the hand of his Son. As the Hebrew word נטה, natah, which we have translated to spread out, also sometimes signifies to turn aside, it may not unsuitably be here rendered either way. According to the first view the meaning is, that the wicked, as if they had spread out their nets, endeavored to subject to themselves the power of God. According to the second the meaning is, that for the purpose of hindering, and as it were swallowing up his power, 491 they turned aside their malice, so as to make it bear against it, just like a man who, having dug a great ditch, turned aside the course of some torrent to make it fall within it. The Psalmist next declares, that they devised a stratagem, or device, which would fail of its accomplishment. By these words he rebukes the foolish arrogance of those who, by making war against God, manifest a recklessness and an audacity which will undertake any thing, however daring.
12. For thou wilt set them as a butt. As the Hebrew word שכם, shekem, which we have rendered a butt, properly signifies a shoulder, some understand it in that sense here, and explain the sentence thus: Their heads shall be smitten with heavy blows, so that having their bodies bended, their shoulders shall appear sticking out. According to these interpreters, the subjugation of the enemies of God is here metaphorically pointed out. But there is another explanation which is more generally received even among the Jewish expositors, namely, that God will shut them up in some corner, and there keep them from doing mischief; 492 and they take this view, because the Hebrew word שכם, shekem, is often used to denote a corner, quarter, or place. As, however, the sacred writer, in the clause immediately following, represents God as furnished with a bow, ready to shoot his arrows directly in their faces, I have no doubt that, continuing his metaphor, he compares them to a butt, or mound of earth, on which it is customary to plant the mark which is aimed at, and thus the sense will flow very naturally thus: Lord, thou wilt make them as it were a butt against which to shoot thine arrows. 493 The great object which the Psalmist has in view is doubtless to teach us to exercise patience, until God, at the fit time, bring the ungodly to their end.
13. Raise thyself, O Jehovah! The psalm is at length concluded with a prayer, which again confirms that the kingdom which is spoken of is so connected with the glory of God, that his power is reflected from it. This was no doubt true with respect to the kingdom of David; for God in old time displayed his power in exalting him to the throne. But what is here stated was only fully accomplished in Christ, who was appointed by the heavenly Father to be King over us, and who is at the same time God manifest in the flesh. As his divine power ought justly to strike terror into the wicked, so it is described as full of the sweetest consolation to us, which ought to inspire us with joy, and incite us to celebrate it with songs of praise and thanksgivings.
---
Footnotes
"Truly thou shalt make them a butt for thine arrows;
Thou shalt take a steady aim against them."
"I take," says he, "כונך, [the word which he translates a steady aim,] to be a technical term of archery, to express the act of taking aim at a particular object." In our English version it is, Therefore thou shalt make them turn their backs." In defense of this sense of שכם, shekem, see Merrick's Annotations. Gesenius takes the word in the same sense. Literally, "thy bow-string."
---
Next: Psalm 22