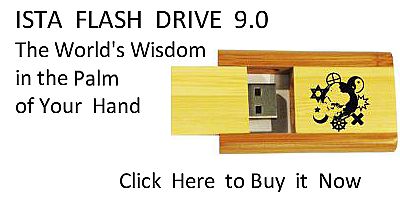 Sacred Texts
Africa
Index
Previous
Next
---
CHAPTER 4
THE LAW PREACHED
Now in the year of 1917 A.D., Shepherd Athlyi first went about the City of Newark, New Jersey, U.S.A., telling of the Law and preaching concretation saying, I come not only to baptize but to concretize for the rescue of suffering humanity, for verily I say unto you, first seek ye righteousness toward men and all things will be added unto you, even the kingdom of God.
There came to him many to be concretized and he concretized them with water, men and women. And the names of his stars were: Rev. J.H. Harris, Sister R.J. Hamilton, Brother J. Reid, Rev. and Mrs. J. Barber, Brother C.C. Harris, Sister Leila Best, Sister Thurston, Brother H. Pope, Rev. and Mrs. Flanagan, Brother Charles McLaurin, Sister Letica Johnson, Brother and Sister Adam Costly, Brother and Sister W.D. Sullivan, Sister Sarah Johnson, Brother G.W. Roberts, Rev. J.J. Derricks, Rev. A.J. Green, Rev. W. Barclift, Sister Bertha Johnson, Her holiness, the Shepherdess Miriam 1 , Her Holiness the p. 40 Shepherdmiss Muriel 2, Brother F.L. Redd. These are those who followed the shepherd from place to place.
And it came to pass that his holiness, the shepherd, traveled to Springfield, Massachusetts, U.S.A., there he concretized with water, and the names of his stars who followed him around were: Sister Sylvie Randall, Brother and Sister Eugene Kitchen, Brother and Sister Joseph Rutherford, Rev. R.G. Gaines, Brother J. When, Sister Ellen Frazier, Sister Minnieolo Walker, Sister M.A. Bryant, Irene Chambers, E. Dempsey. From there he traveled all around South America and the West Indies, preaching of the law and concretation by water for the sake of suffering humanity.
Moreover, in the year of 1919 Athlyi, after he was anointed shepherd, paraded the streets of Newark with a host of Negroes, protected by riding officers of the city and accompanied by a Salvation Army carrying banners, proclaiming a universal holiday for Negroes and foretelling of their industrial and national independence.
---
Footnotes
40:1 The wife of the author.
40:2 The daughter of the author.
---
Next: Chapter 5. Athlicanity Preached