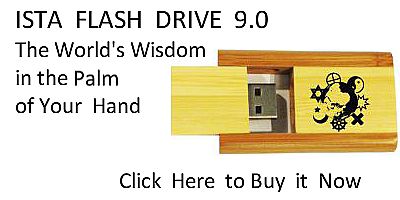 Sacred Texts
Islam
Index
Hypertext Qur'an
Unicode
Palmer
Pickthall
Yusuf Ali English
Rodwell
Sūra XL.: Mū-min, or The Believer. Index
Previous
Next
---


The Holy Quran, tr. by Yusuf Ali, [1934], at sacred-texts.com
---
Sūra XL.: Mū-min, or The Believer.
Section 7
---

61. Allahu allathee jaAAala lakumu allayla litaskunoo feehi waalnnahara mubsiran inna Allaha lathoo fadlin AAala alnnasi walakinna akthara alnnasi la yashkuroona
61. It is God Who has
Made the Night for you,
That ye may rest therein,
And the Day, as that
Which helps (you) to see.
Verily God is Full of
Grace and Bounty to men:
Yet most men give
No thanks.
---

62. Thalikumu Allahu rabbukum khaliqu kulli shay-in la ilaha illa huwa faanna tu/fakoona
62. Such is God, your Lord,
The Creator of all things.
There is no god but He:
Then how ye are delude
Away from the Truth!
---

63. Kathalika yu/faku allatheena kanoo bi-ayati Allahi yajhadoona
63. Thus are deluded those
Who are wont to reject
The Signs of God.
---

64. Allahu allathee jaAAala lakumu al-arda qararan waalssamaa binaan wasawwarakum faahsana suwarakum warazaqakum mina alttayyibati thalikumu Allahu rabbukum fatabaraka Allahu rabbu alAAalameena
64. It is God Who has
Made for you the earth
As a resting place,
And the sky as a canopy,
And has given you shape—
And made your shapes
Beautiful,—and has provided
For you Sustenance,
Of things pure and good;—
Such is God your Lord.
So Glory to God,
The Lord of the Worlds!
---

65. Huwa alhayyu la ilaha illa huwa faodAAoohu mukhliseena lahu alddeena alhamdu lillahi rabbi alAAalameena
65. He is the Living (One):
There is no god but He:
Call upon Him, giving Him
Sincere devotion. Praise he
To God, Lord of the Worlds!
---

66. Qul innee nuheetu an aAAbuda allatheena tadAAoona min dooni Allahi lamma jaaniya albayyinatu min rabbee waomirtu an oslima lirabbi alAAalameena
66. Say: "I have been forbidden
To invoke those whom ye
Invoke besides God,—seeing that
The Clear Signs have come
To me from my Lord;
And I have been commanded
To bow (in Islām)
To the Lord of the Worlds."
---

67. Huwa allathee khalaqakum min turabin thumma min nutfatin thumma min AAalaqatin thumma yukhrijukum tiflan thumma litablughoo ashuddakum thumma litakoonoo shuyookhan waminkum man yutawaffa min qablu walitablughoo ajalan musamman walaAAallakum taAAqiloona
67. It is He Who has
Created you from dust,
Then from a sperm-drop,
Then from a leech-like clot;
Then does He get you
Out (into the light)
As a child: then lets you
(Grow and) reach your age
Of full strength; then
Lets you become old,—
Though of you there are
Some who die before;—
And lets you reach
A Term appointed;
In order that ye
May learn wisdom.
---

68. Huwa allathee yuhyee wayumeetu fa-itha qada amran fa-innama yaqoolu lahu kun fayakoonu
68. It is He Who gives Life
And Death; and when He
Decides upon an affair,
He says to it, "Be",
And it is.