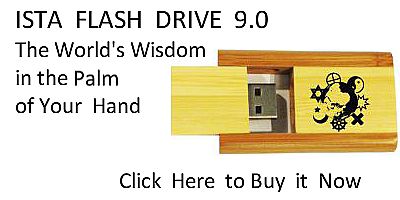 Sacred Texts
Christianity
Calvin
Index
Previous
Next
---
Calvin's Commentaries, Vol. 8: Psalms, Part I, tr. by John King, [1847-50], at sacred-texts.com
---
A Psalm of David, when he changed his countenance before Abimelech, who banished him from his presence, and he departed from him.
David gives thanks to God for a signal deliverance, and takes occasion from it to celebrate his perpetual grace towards all the saints, and to exhort them both to trust in him, and to the study of godliness; affirming, that the only way to pass through life happily, is to walk holily and harmlessly in the world, in the service and fear of God. It is obvious from the title what particular instance of God's favor he here celebrates. When he was driven to King Achish, as recorded in 1Sa 27:2, 683 whom, with the exception of Saul, he accounted the deadliest of all his enemies, it was not probable that he would ever be able to make his escape from him. The only means, therefore, he had of saving his life was to feign himself mad by frothing at the mouth, looking fiercely, and disfiguring his countenance. Nor is this to be wondered at; for Achish, being disappointed of the confident hope of victory which he had, and attributing to David alone both the loss which he had sustained and the dishonor which he had received, burned with implacable hatred against him. In allowing him to escape, therefore, contrary to his own expectation, and the expectation of all other men, David acknowledges that there had been exhibited a memorable instance of God's favor towards him, which may be serviceable for the general instruction of the whole Church. Instead of Achish, 684 Abimelech is here employed; and it is probable that the latter name had been the common designation of the monarchs of the Philistines, as Pharaoh was the common name of the monarchs of Egypt, and Caesar that of the Roman Emperors, which was borrowed from the name of Julius Caesar, who had first seized the imperial power among the Romans. We know that many ages before David was born, the kings who reigned in Gerar in the time of Abraham were called Abimelech. It is not, therefore, to be wondered at, that this name should be handed down from age to age among their posterity, and become the common name of all the kings of Palestine. The Hebrew word טעם, taäm, which I have translated countenance, signifies also tasting, understanding, 685 and therefore might be pertinently interpreted in this manner, that he appeared foolish and without taste. The verb from which it is derived properly signifies to taste, and therefore is often transferred to reason, understanding, and all the senses. Accordingly, David having feigned himself mad, the term understanding is very appropriate. Now, although he escaped by this subtle device, he doubts not that he was delivered by the hand of God; nor does he ascribe the praise of his safety to the pretense of madness, but rather acknowledges that the cruelty of his enemy had been softened by the secret influence of God, so that he who formerly burned with rage against him had been pacified by an artifice. Certainly it was not to be expected that Achish would have driven away in contempt from him so brave a man, whom he had found a dangerous enemy to his whole kingdom, and from whom he had suffered such severe losses. This gives rise to the question, Whether David feigned himself mad under the guidance of the Holy Spirit? For by his appearing to connect together these two things, - the pretense of madness and the happy result of this pretense, it might be inferred that the same Spirit by whom this psalm was dictated suggested this stratagem 686 to the mind of David, and directed him in deceiving King Achish. I answer, that although God sometimes delivers his people, while at the same time they err in choosing the means, or even fall into sin in adopting them, yet there is nothing inconsistent in this. The deliverance, therefore, was the work of God, but the intermediate sin, which is on no account to be excused, ought to be ascribed to David. In this way Jacob obtained the blessing by the favor and good pleasure of God; and yet the subtlety of the mother, with which the obtaining of it was mixed up, was, we know, sinful on her part. It may then sometimes happen that the event shall be brought to pass by the Spirit of God, and yet the saints whom he may employ as instruments shall swerve from the path of duty. It would therefore be a superfluous task to endeavor to exculpate David, who is rather to be blamed, because, by not committing his life entirely to God, he exposed himself and the grace of the Spirit, by whom he was governed, to the derision of the ungodly. I would not positively assert it, but there appears in this deception some token of infirmity. If it should be said that David here magnifies the grace of God, because by changing his countenance and his speech he escaped death, I again reply, that David expressly mentions this circumstance, in order to render the grace of God still more illustrious, in that his fault was not laid to his charge.
1. I will bless Jehovah at all times: his praise shall always be in my mouth. 2. My soul shall make her boast in Jehovah: the humble shall hear of it, and be glad. 3. Magnify Jehovah with me, and let us exalt his name together. 4. I sought Jehovah, and he answered me, and delivered me from all my fears. 5. They shall look to him, and shall flow to him; and their faces shall not be ashamed. 6. This poor man cried, and Jehovah heard him, and delivered him from all his troubles.
1. I will bless Jehovah at all times. 687 David here extols the greatness of God, promising to keep in remembrance during his whole life the goodness which he had bestowed upon him. God assists his people daily, that they may continually employ themselves in praising him; yet it is certain that the blessing which is said to be worthy of everlasting remembrance is distinguished by this mark from other benefits which are ordinary and common. This, therefore, is a rule which should be observed by the saints — they should often call into remembrance whatever good has been bestowed upon them by God; but if at any time he should display his power more illustriously in preserving them from some danger, so much the more does it become them earnestly to testify their gratitude. Now if by one benefit alone God lays us under obligation to himself all our life, so that we may never lawfully cease from setting forth his praises, how much more when he heaps upon us innumerable benefits? 688 In order to distinguish the praise which he had before said would be continually in his mouth from the empty sound of the tongue, in which many hypocrites boast, he adds, in the beginning of the second verse, that it would proceed from the heart.
2. My soul shall make her boast in Jehovah. The term soul in this place signifies not the vital spirit, but the seat of the affections; as if David had said, I shall always have ground of boasting with my whole heart in God alone, so that I shall never suffer myself to fall into forgetfulness of so great a deliverance. In the second clause he specifies this as the fruit of his thanksgiving, that the afflicted and miserable shall derive from it ground of hope. The Hebrew word ענוים, anavim, which we have rendered humble, signifies not all the afflicted 689 in general, but those who, being humbled and subdued by afflictions, instead of breathing the spirit of pride, are cast down, and ready to abase themselves to the very dust. These, he says, shall be partakers of his joy; but not, as some have coldly explained it, simply from a feeling of sympathy, but because, being persuaded that in the example of David, God had given them a general testimony of his grace, their hearts would recover from sorrow, and would be lifted up on high. Accordingly, he says that this joy shall spring from hope, because, having received a pledge of their deliverance, they shall cheerfully have recourse to God.
3. Magnify Jehovah with me. The Psalmist shows still another fruit which would be the result of his giving thanks to God, namely, that he shall induce others by his example to the same exercise of devotion; nay more, he calls upon all the godly to unite with him in this exercise, inviting and exhorting them heartily and with one consent to extol the Lord. Let us therefore learn, from the many instances in which God may have given helps to any of his people, to abound in hope; and when each recites the personal benefits which he has received, let all be animated unitedly and in a public manner to give praise to God. We give thanks publicly to God, not only that men may be witnesses of our gratitude, but also that they may follow our example.
4. I sought Jehovah, and he answered me. The Psalmist here explains more plainly and more fully what he had said concerning joy. In the first place, he tells us that his prayers had been heard. This he applies to all the godly, that, encouraged by a testimony so precious, they might stir themselves up to prayer. What is implied in seeking God is evident from the following clause. In some places it is to be understood in a different sense, namely, to bend the mind in earnest application to the service of God, and to have all its thoughts directed to him. Here it simply means to have recourse to him for help; for it immediately follows that God answered him; and he is properly said to answer prayer and supplication. By his fears the Psalmist means, taking the effect for the cause, the dangers which sorely disquieted his mind; yet doubtless he confesses that he had been terrified and agitated by fears. He did not look upon his dangers with a calm and untroubled mind, as if he viewed them at a distance and from some elevated position, but being grievously tormented with innumerable cares, he might justly speak of his fears and terrors. Nay more, by the use of the plural number, he shows that he had been greatly terrified not only in one way, but that he had been distracted by a variety of troubles. On the one hand, he saw a cruel death awaiting him; while on the other, his mind may have been filled with fear, lest Achish should send him to Saul for his gratification, as the ungodly are wont to make sport to themselves of the children of God. And since he had already been detected and betrayed once, he might well conclude, even if he should escape, that the hired assassins of Saul would lay wait for him on all sides. The hatred too which Achish had conceived against him, both for the death of Goliath and the destruction of his own army, might give rise to many fears; especially considering that his enemy might instantly wreak his vengeance upon him, and that he had good reason to think that his cruelty was such as would not be appeased by subjecting him to some mild form of death. 690 We ought to mark this particularly, in order that, if at any time we are terrified because of the dangers which surround us, we may not be prevented by our effeminacy from calling upon God. Even David, who is known to have surpassed others in heroism and bravery, had not such a heart of iron as to repel all fears and alarms, but was sometimes greatly disquieted and smitten with fear.
5. They shall look to him, and shall flow to him. I have already intimated, that this verse and the following should be read in connection with the preceding verse. In relating his own experience David has furnished an example to others, that they should freely and without fear approach God in order to present their prayers before him. Now, he says that they shall come, and this too with a happy issue. The first two verbs are expressed in the past time in the Hebrew; but I have, notwithstanding, no doubt that the sentence ought to be explained thus: When they shall have looked to him, and flowed to him, their faces shall not be ashamed. I have therefore translated them in the future tense. David is not relating things which had happened, but is commending the fruit of the favor which had been manifested to himself. Some interpreters, I know, refer the words to him to David, 691 because immediately after he speaks of himself in the third person. Others with greater propriety explain it; of God himself. A difference of opinion also exists as to the Hebrew verb נהרו, naharu, which some, supposing it to be derived from the root אור, or, render to be enlightened. 692 But, in my opinion, the natural signification of the word appears very appropriate to this place; as if he had said, There shall now be a mirror set forth, in which men may behold the face of God serene and merciful; and therefore the poor and afflicted shall henceforth dare to lift up their eyes to God, and to resort to him with the utmost freedom, because no uncertainty shall any longer retard them or render them slothful. If, however, any one should prefer the word enlighten, the meaning will be, They who formerly languished in darkness shall lift up their eyes to God, as if a light had suddenly appeared unto them, and they who were cast down and overwhelmed with shame, shall again clothe their countenances with cheerfulness. But as the meaning in either case is substantially the same, I am not much disposed to contend which of the two interpretations ought to be preferred.
6. This poor man cried, and Jehovah heard him. David here introduces all the godly speaking of himself, the more emphatically to express how much weight there is in his example to encourage them. This poor man, say they, cried; therefore God invites all the poor to cry to him. They contemplate in David what belongs to the common benefit of all the godly; for God is as willing and ready at this day to hear all the afflicted who direct their sighs, wishes, and cries, to him with the same faith, as he was at that time to hear David.
7. The angel of Jehovah encampeth 693 round about them that fear him, and will deliver them. 8. Taste and see that Jehovah is good: blessed is the man who trusteth in him. 9. Fear Jehovah, ye his saints, for there is no want to them that fear him. 10. The young lions are destitute and famished: but they who fear Jehovah shall not want any good thing.
7. The angel of Jehovah encampeth round about them that fear him. David here discourses in general of God's fatherly favor towards all the godly; and as the life of man is exposed to innumerable dangers, he at the same time teaches us that God is able to deliver them. The faithful especially, who are as sheep in the midst of wolves, beset as it were with death in every form, are constantly harassed with the dread of some approaching danger. David therefore affirms, that the servants of God are protected and defended by angels. The design of the Psalmist is to show, that although the faithful are exposed to many dangers, yet they may rest assured that God will be the faithful guardian of their life. But in order to confirm them the more in this hope, he adds at the same time, and not without reason, that those whom God would preserve in safety he defends by the power and ministration of angels. The power of God alone would indeed be sufficient of itself to perform this; but in mercy to our infirmity he vouchsafes to employ angels as his ministers. It serves not a little for the confirmation of our faith to know that God has innumerable legions of angels who are always ready for his service as often as he is pleased to aid us; nay, more, that the angels too, who are called principalities and powers, are ever intent upon the preservation of our life, because they know that this duty is intrusted to them. God is indeed designated with propriety the wall of his Church, and every kind of fortress and place of defense 694 to her; but in accommodation to the measure and extent of our present imperfect state, he manifests the presence of his power to aid us through the instrumentality of his angels. Moreover, what the Psalmist here says of one angel in the singular number, ought to be applied to all the other angels: for they are distinguished by the general appellation of
"ministering spirits sent forth to minister to them who shall be the heirs of salvation," (Heb 1:14;)
and the Scriptures in other places teach us, that whenever it pleases God, and whenever he knows it to be for their benefit, many angels are appointed to take care of each of his people, (2Ki 6:15; Ps 91:11; Lu 16:22.) The amount then of what has been said is, that however great the number of our enemies and the dangers by which we are surrounded may be, yet the angels of God, armed with invincible power, constantly watch over us, and array themselves on every side to aid and deliver us from all evil.
8. Taste and see that Jehovah is good. In this verse the Psalmist indirectly reproves men for their dulness in not perceiving the goodness of God, which ought to be to them more than matter of simple knowledge. By the word taste he at once shows that they are without taste; and at the same time he assigns the reason of this to be, that they devour the gifts of God without relishing them, or through a vitiated loathing ungratefully conceal them. He, therefore, calls upon them to stir up their senses, and to bring a palate endued with some capacity of tasting, that God's goodness may become known to them, or rather, be made manifest to them. The words literally rendered are, Taste and see, for the Lord is good; but the particle כי, ki, for, is taken exegetically. David's meaning, therefore, is, that there is nothing on the part of God to prevent the godly, to whom he particularly speaks in this place, from arriving at the knowledge of his goodness by actual experience. From this it follows, that they also are infected with the common malady of dulness. This doctrine is confirmed by the promise immediately added, Blessed is the man who trusteth in him; for God never disappoints the expectations of those who seek his favor. Our own unbelief is the only impediment which prevents him from satisfying us largely and bountifully with abundance of all good things.
9. Fear Jehovah, ye his saints. Here the people of God are exhorted to the pursuit of holiness and righteousness, that they may open up a channel for divine blessings. We know that men are accustomed to provide for their wants, by resorting to fraud, plunder, and even to wrongful violence. Nor is it possible but that the faithful must feel some stirrings of a desire to imitate the wicked, and envy them in some degree in their prosperity, so that they permit themselves sometimes to howl among the wolves. And although they voluntarily abstain from all wrongful violence, yet the common way of living among those around them carries them away like a tempest; and, in the meantime, they think that the plea of necessity is sufficient to excuse them. David represses, as with a bridle, these temptations, promising that all will be well with the people of God, provided they keep themselves in the fear of God, which he opposes to all wicked and deceitful counsels; because the greater part of men reckon those to be fools who aim at simplicity, since in so doing they do not consult their own interests and profit. While, therefore, ungodly men are afraid of poverty, and carnal reason urges them to attempt whatever their fancy may suggest for keeping themselves from it, David here testifies that God takes care of the godly, so that he never suffers them to be in want. Let no fear or distrust, says he, withdraw you from the pursuit of what is right, because God never forsakes those who walk righteously before him. The Psalmist, therefore, bids them yield to God the honor of expecting more from him alone than the wicked expect from their deceitful traffic and unlawful practices. Moreover, as iniquity rages with unbridled fury everywhere throughout the world, he calls expressly upon the saints to be on their guard, because he would be of no service to the promiscuous multitude. It is a sentiment contrary to the generally received opinion among men, that while the integrity of the good and simple is exposed to the will of the wicked, there should yet be greater security in integrity than in all the resources of fraud and injustice. There is, therefore, no inconsistency in his admonishing the saints who, of their own accord, are endeavoring to walk uprightly, not to depart from the fear of God; for we know how easily the light of piety may be obscured and extinguished, when there appears no hope of living happily and prosperously, except in the pursuit of the world and its enticing pleasures.
The Psalmist illustrates this doctrine by a very apposite comparison, namely, that God provides every thing necessary for his people, and relieves their wants, whilst the lions, which surpass in ferocity all the wild beasts of the earth, prowl about in a famishing condition for their prey. Some think, that under the name of lions, those men who are addicted to violence and plunder are metaphorically described; but this, in my opinion, is too refined. David simply asserts, that those who guard against all unrighteousness should profit more by so doing than by rapine and plunder; because the Lord feeds his people, while even the lions and other beasts of prey often suffer hunger. What he says, then, is, that sooner shall the lions perish with hunger and want, than God will disappoint of their necessary food the righteous and sincere, who, content with his blessing alone, seek their food only from his hand. Whoever, therefore, shall in this way cast his cares upon God, and confide implicitly in his paternal goodness and bounty, shall live quietly and peaceably among men, and suffer no injury. If it is objected, that the good and the virtuous are not always exempted from penury, I answer, that the hand of God is stretched out to succor them in due season, when they are reduced to the greatest straits, and know not to what side to turn, 695 so that the issue always shows that we seek not in vain from him whatever is necessary to the sustenance of life.
11. Come, children, hearken unto me, I will teach you the fear of Jehovah. 12. Who is the man who desireth life, loving days in which he may see good? 13. Keep thy tongue from evil, and thy lips from speaking deceit. 14. Turn away from evil, and do good; seek peace, and pursue it.
11. Come, children, 696 hearken unto me. The Psalmist continues, with increased earnestness, to exhort the faithful, that they may know that nothing can be more profitable for them than to conduct themselves justly and harmlessly towards all men. As the greater part of men imagine that the best and the shortest way to attain a life of happiness and ease consists in striving to surpass other men in violence, fraud, injustice, and other means of mischief, it is necessary frequently to repeat this doctrine. Moreover, as it is necessary that the minds of men should be brought to a chastened and humble state, by calling them his children, he endeavors, by this gentle and courteous appellation, to allay all froward affections. None will stand unmoved amidst so many assaults, but those who have been endued by the Spirit of meekness with the greatest modesty. The prophet, therefore, tells them at the outset, that the rule of life which he prescribes can be observed and obeyed by those only who are meek and submissive. To the same purpose is the word come, and the command to hearken; and they imply, that men laying aside all wilfulness of spirit, and having subdued the ardor and impetuosity of their minds, should become docile and meek. He has put the fear of the Lord for the rule of a pious and holy life: as if he had said, Whilst virtue and righteousness are in every man's mouth, there are few who lead a holy life, and live as they ought; because they know not what it is to serve God.
12. Who is the man who desireth life? The prophet does not inquire if there be any man so disposed, as if all men voluntarily brought upon themselves the miseries which befall them; for we know that all men without exception desire to live in the enjoyment of happiness. But he censures severely the blindness and folly which men exhibit in the frowardness of their desires, and the vanity of their endeavors to obtain happiness; for while all men are seeking, and eagerly intent upon acquiring what is for their profit, there will be found scarcely one in a hundred who studies to purchase peace, and a quiet and desirable state of life, by just and equitable means. The prophet therefore admonishes his disciples, that nearly the whole world are deceived and led astray by their own folly, while they promise themselves a happy life from any other source than the divine blessing, which God bestows only upon the sincere and upright in heart. But there is in this exclamation still greater vehemence, the more effectually to awaken dull and drowsy minds to the course of this world; as if he had said, Since all men earnestly desire happiness, how comes it to pass, that scarcely any one sets himself to obtain it, and that every man, by his own fault, rather brings upon himself various troubles?
13. Keep thy tongue from evil The precept which David here delivers relates to a virtue which is very rare, namely, that we should be truthful and free from deceit in our discourse. Some, indeed, understand it in a much more extended sense, supposing that slander is condemned in this first clause. But it seems to me more simple, and more to the purpose, to understand this as of the same import with what he repeats in the second clause, that we should not speak deceitfully with our neighbors, so as that our words may prove the means of ensnaring them. And since nothing is more difficult than to regulate our discourse in such a manner as that our speech may be a true representation of our hearts, David calls upon us to exercise over it a strict and watchful control, not suffering it to run riot, lest it should prove the occasion of our deceiving others.
14. Turn away from evil, and do good. Here the Psalmist commands the children of God to abstain from all evil, and to devote themselves to the work of doing good to their neighbors. This verse is generally quoted as if David here treated of the two parts of repentance. The first step in the work of repentance is, that the sinner forsake the vices to which he is addicted, and renounce his former manner of life; and the second, that he frame his behavior according to righteousness. But in this place we are more especially taught how we ought to deal with our neighbors. As it often happens, that the man who is not only liberal, but also prodigal towards some, or, at least, helps many by acts of kindness, wrongs others by defrauding and injuring them, David, with much propriety, begins by saying, that those who desire to have their life approved before God, ought to abstain from doing evil. On the other hand, since many think, that provided they have neither defrauded, nor wronged, nor injured any man, they have discharged the duty which God requires from them, he has added, with equal propriety, the other precept concerning doing good to our neighbors. It is not the will of God that his servants should be idle, but rather that they should aid one another, desiring each other's welfare and prosperity, and promoting it as far as in them lies. David next inculcates the duty of maintaining peace: Seek peace, and pursue it. Now we know that this is maintained by gentleness and forbearance. But as we have often to do with men of a fretful, or factious, or stubborn spirit, or with such as are always ready to stir up strife upon the slightest occasion; and as also many wicked persons irritate us; and as others by their own wickedness alienate, as much as in them lies, the minds of good men from them, and others industriously strive to find grounds of contention; he teaches us not merely that we ought to seek peace, but if at any time it shall seem to flee from us, he bids us use our every effort without ceasing in pursuing it. This, however, must be understood with some limitation. It will often happen, that when good and humble men have done every thing in their power to secure peace, so far from softening the hearts of the wicked, or inclining them to uprightness, they rather excite their malice. Their impiety, also, often constrains us to separate from them, and to avoid them; nay, when they defy God, by proclaiming, as it were, open war against him, it would be disloyalty and treason on our part not to oppose and resist them. But here David means only that in our own personal affairs we should be meek and condescending, and endeavor, as far as in us lies, to maintain peace, though its maintenance should prove to us a source of much trouble and inconvenience.
Psalm 15-17
15. The eyes of Jehovah are upon the righteous, and his ears are open to their cry. 16. The face of Jehovah 697 is upon them that do evil, to cut off their remembrance from the earth. 17. They cried, and Jehovah heard them, and delivered them from all their troubles.
15. The eyes of Jehovah are upon the righteous. The best support of our patience is a firm persuasion that God regards us, and that according as every man perseveres in a course of uprightness and equity, so shall he be preserved in peace and safety under his protection. In order, therefore, that the faithful may not think that they are exposed to the caprice of the world, while they are endeavoring to keep themselves innocent, and that they may not, under the influence of this fear, go astray from the right path, David exhorts them to reflect upon the providence of God, and to rest assured that they are safe under his wings. He says, then, that the eyes of the Lord are upon the righteous, to preserve them, in order that the good and simple may persevere the more cheerfully in their uprightness. At the same time, he encourages them to supplication and prayer, if at any time the world should unjustly persecute them. In saying that the ears of the Lord are open to their cry, he teaches that the man who is wantonly and unjustly persecuted, will find a ready and suitable remedy in all afflictions, by calling upon God as his avenger. On the other hand, he declares, that although God sometimes appears to wink at the misdeeds of men, and seems to overlook them, because he does not inflict immediate punishment upon them, yet nothing escapes his inspection. Whilst the wicked, says he, by reason of their impunity harden themselves in sin, God is watching, that he may cut off their remembrance from the earth, (1Pe 5:10.) He speaks particularly of this kind of punishment, because the ungodly not only expect that they shall be happy during their whole life, but also imagine that they shall enjoy immortality in this world. Peter, in his First Epistle, 698 applies this passage very judiciously, for the purpose of assuaging our sorrows and appeasing our impatience, as often as the pride and arrogance of the wicked may carry us beyond due limits. Nothing is more useful for preserving our moderation than to depend upon God's help, and having the testimony of a good conscience, to rely upon his judgment. If it is objected, that good men experience the contrary, who, after having been long afflicted, at length find no help or comfort; I reply, that the aid which God affords to the righteous is not always made manifest, nor bestowed in the same measure; and yet he so alleviates their troubles as never to forsake them. Besides, even the best of men often deprive themselves of the help of God; for scarcely one in a hundred perseveres in such a course of integrity as not, by his own fault, to deserve the infliction of some evil upon himself. But as soon as they fall, lest sin should take root in them, God chastises them, and often punishes them more severely than the reprobate, whom he spares to utter destruction. 699 And yet, however much things may appear to be mingled and confused in the world, good men will find that God has not promised them help in vain against the violence and injuries of the wicked.
17. They 700 cried, and Jehovah heard them. The Psalmist's meaning is, that they are heard as often as they cry. This is a doctrine applicable to all times; and David does not merely relate what God has done once or twice, but what he is accustomed to do. It is also a confirmation of the preceding sentence, where he had said that the ears of the Lord are open to the cry of the righteous; for he now demonstrates by the effect, that God is not deaf when we lay our complaints and groanings before him. By the word cry we are taught, that although God defend the righteous, they are not exempt from adversity. He regulates the protection which he affords them in such a wonderful manner, as that he notwithstanding exercises them by various trials. In like manner, when we here see that deliverance is promised only to those who call upon God, this ought to prove no small encouragement to us to pray to him; for it is not his will that the godly should so regard his providence as to indulge in idleness, but rather that, being firmly persuaded that he is the guardian of their safety, they should direct their prayers and supplications to him.
18. Jehovah is nigh to those who are broken of heart; he will save those who are bruised of spirit. 19. Many are the afflictions of the righteous; but Jehovah will deliver him from them all. 20. He keepeth all his bones: not one of them is broken 701 21. But malice shall slay the wicked; and those who hate the righteous shall be destroyed. 22. Jehovah redeemeth the soul of his servants, and those who trust in him shall not perish.
18. Jehovah is nigh to those who are broken of heart. David here exemplifies and extends still more the preceding doctrine, that God is the deliverer of his people, even when they are brought very low, and when they are, as it were, half-dead. It is a very severe trial, when the grace of God is delayed, and all experience of it so far withdrawn, as that our spirits begin to fail; nay more, to say that God is nigh to the faithful, even when their hearts faint and fall them, and they are ready to die, is altogether incredible to human sense and reason. But by this means his power shines forth more clearly, when he raises us up again from the grave. Moreover, it is meet that the faithful should be thus utterly cast down and afflicted, that they may breathe again in God alone. From this we also learn, that nothing is more opposed to true patience than the loftiness of heart of which the Stoics boast; for we are not accounted truly humbled until true affliction of heart has abased us before God, so that, having prostrated ourselves in the dust before him, he may raise us up. It is a doctrine full of the sweetest consolation, that God departs not from us, even when we are overwhelmed by a succession of miseries, and, as it were, almost deprived of life.
19. Many are the afflictions of the righteous. The Psalmist here anticipates the thought which often arises in the mind, "How can it be that God has a care about the righteous, who are continually harassed with so many calamities and trials? for what purpose does the protection of God serve, unless those who are peaceably inclined enjoy peace and repose? and what is more unreasonable, than that those who cause trouble to no one should themselves be tormented and afflicted in all variety of ways?" That, therefore, the temptations by which we are continually assailed may not shake our belief in the providence of God, we ought to remember this lesson of instruction, that although God governs the righteous, and provides for their safety, they are yet subject and exposed to many miseries, that, being tested by such trials, they may give evidence of their invincible constancy, and experience so much the more that God is their deliverer. If they were exempted from every kind of trial, their faith would languish, they would cease to call upon God, and their piety would remain hidden and unknown. It is, therefore, necessary that they should be exercised with various trials, and especially for this end, that they may acknowledge that they have been wonderfully preserved by God amidst numberless deaths. If this should seldom happen, it might appear to be fortuitous, or the result of chance; but when innumerable and interminable evils come upon them in succession, the grace of God cannot be unknown, when he always stretches forth his hand to them. David, therefore, admonishes the faithful never to lose their courage, whatever evils may threaten them; since God, who can as easily deliver them a thousand times as once from death, will never disappoint their expectation. What he adds concerning their bones, seems not a little to illustrate the truth of this doctrine, and to teach us that those who are protected by God shall be free from all danger. He therefore declares, that God will take care that not one of their bones shall be broken; in which sense Christ also says, that
"the very hairs of our head are all numbered," (Lu 12:7.)
21. But malice shall slay the wicked. The Hebrew word רעה, raäh, which I have translated malice, some would rather render misery, so that the meaning would be, that the ungodly shall perish miserably, because in the end they shall be overwhelmed with calamities. The other translation, however, is more expressive, namely, that their wickedness, with which they think themselves fortified, shall fall upon their own heads. As David therefore taught before, that there was no defense better than a just and blameless life, so now he declares, that all the wicked enterprises of the wicked, even though no one should in any thing oppose them, shall turn to their own destruction. In the second clause of the verse he states, that it is for the sake of the righteous that it is ordered, that the ungodly are themselves the cause and instruments of their own destruction. Those, says he, who hate the righteous shall be destroyed Let this, therefore, be to us as a wall of brass and sure defense; that however numerous the enemies which beset us may be, we should not be afraid, because they are already devoted to destruction. The same thing David confirms in the last verse, in which he says, that Jehovah redeems the soul of his servants How could they be preserved in safety, even for a moment, among so many dangers, unless God interposed his power for their defense? But by the word redeem there is expressed a kind of preservation which is repugnant to the flesh. For it is necessary that we should first be adjudged or doomed to death, before God should appear as our redeemer. From this it follows, that those who hurry forward too precipitately, and are unable to realize God's power unless he appear speedily, working deliverance for them, intercept the communication of his grace. Moreover, that none might form their judgment of the servants of God by moral or philosophic virtue only, as it is called, David specifies this as a principal mark by which they may be known, that they trust in God, on whom also their salvation depends.
---
Footnotes
"Look towards him, and thou shalt be enlightened;
And your faces shall never be ashamed."
This reading is sanctioned by the Septuagint. It supposes two alterations on the text. First, that instead of הביטו, they looked, we should read הביטו, habitu, look ye; and this last reading is supported by several of Dr Kennicott's and De Rossi's MSS. The other alteration is, that instead of ופניהש, upeneyhem, their faces, we should read ופניכש, upeneykem, your faces. Poole, in defense of reading your instead of their, observes, "that the change of persons is very frequent in this book."
---
Next: Psalm 35