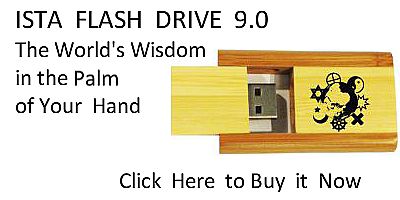 Sacred Texts
Ancient Near East
Index
Previous
Next
---
TABLET VI--COLUMN I
ISHTAR'S DESCENT TO HADES--HER FEARFUL RECEPTION
To Hades' darkened land, whence none return,
Queen Ishtar, Sin's great daughter, now doth turn;
Inclined her ear and listened through the void
That lay beneath of every path devoid,
The home of darkness, of the Under-World,
Where god Ir-kal-la 1 from the heights was hurled.
The land and road from whence is no return,
Where light no entrance hath to that dark bourne;
Where dust to dust returns, devouring clods;
Where light dwells not in Tsil-lat-tus abodes;
Where sable ravens hovering rule the air;
O'er doors and bolts dust reigneth with despair.
Before the gates of gloom the Queen now stands,
And to the keeper Ishtar thus commands:
"O keeper of the waters! open wide
Thy gate, that I through these dark walls may glide;
But if thou open'st not the gate for me,
That I may enter, shattered thou shalt see
The doors and bolts before thee lying prone,
And from the dust shall rise each skeleton,
With fleshless jaws devour all men with thee,
Till death shall triumph o'er mortality."
The keeper to the Princess Ishtar said:
"Withhold thy speech! or Allat's fury dread!
To her I go to bid thee welcome here."
To Allat then the keeper doth appear:
"Thy sister Ishtar the dark waters seeks--
The Queen of Heaven," thus Allat's fury breaks.
"So like an herb uprooted comes this Queen,
To sting me as an asp doth Ishtar mean?
What can her presence bring to me but hate?
Doth Heaven's Queen thus come infuriate?"
And Ishtar thus replies: "The fount I seek,
Where I with Tammuz, my first love, may speak;
And drink its waters, as sweet nectar-wines,
Weep o'er my husband, who in death reclines;
My loss as wife with handmaids I deplore,
O'er my dear Tammuz let my teardrops pour."
And Allat said, "Go! keeper, open wide
The gates to her! she hath me once defied;
Bewitch her as commanded by our laws."
To her thus Hades opened wide its jaws.
"Within, O goddess! Cutha thee receives!
Thus Hades' palace its first greeting gives."
He seized her, and her crown aside was thrown.
"O why, thou keeper, dost thou seize my crown?
"Within, O goddess! Allat thee receives!
'Tis thus to thee our Queen her welcome gives."
Within the next gate he her earrings takes,
And goddess Ishtar now with fury shakes,
"Then why, thou slave, mine earrings take away?"
"Thus entrance, goddess, Allat bids this day."
At the third gate her necklace next he takes,
And now in fear before him Ishtar quakes.
"And wilt thou take from me my gems away?"
"Thus entrance, goddess, Allat bids this day."
And thus he strips the goddess at each gate,
Of ornaments upon her breast and feet
And arms; her bracelets, girdle from her waist,
Her robe next took, and flung the Queen undrest
Within a cell of that dark solitude.
At last, before Queen Ishtar Allat stood,
When she had long remained within the walls
And Allat mocked her till Queen Ishtar falls
Humiliated on the floor in woe;
Then turning wildly, cursed her ancient foe.
Queen Allat furious to her servant cries:
"Go! Naintar! with disease strike blind her eyes!
And strike her side! her breast and head and feet;
With foul disease her strike, within the gate!"
---
Footnotes
91:1 "Ir-kal-la," the King of Hades, who was hurled front the heights of heaven with the evil gods who rebelled with Tiamatu, the goddess of chaos, against the reign of the gods of heaven.
---
Next: Column II. Effect of Ishtar's Imprisonment in Hades