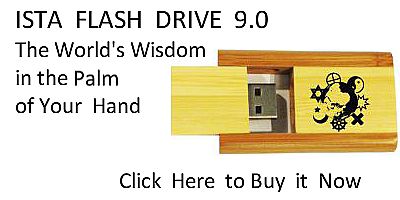 Sacred Texts
Africa
Index
Previous
Next
---
Chapter 37
NONE MATRIMONIAL PROSECUTION
CRIME OF NONE, MATRIMONIAL LEZE MAJESTY (MATRIMONIAL PROSECUTION.)
(Act.) 7377. SPANISH TOWN, English Jamaica (Record office)
Adam-Abraham-Angle-Saxon, the Indomitable Lepor and his Harlot, Eve and Sarai, and Keturah was driven out of my (Virtuous) Dynasty by myself, since B.C. 4004, for fornication and THEFT.
My SACRED Chronicle, dated B.C. 4004 and my Great Chronological Fifty Horse Power-Printing Press. I am that said Man that Adam-Abraham and his boy CAIN & ABLE CUT to pieces and took My Royal Printing Fifty Horse Rower Press, and pattern it and call it The Chronicle Printing Press.
His "Whoredom" is Recorded in First Chronicle, 1st Chap 32, etc.
And more than that, Adam-Abraham-Angle-Saxon, was never MARRIED,
nor any That followed that Lepor.
For up to October 17, 1925, I requested the General Register Office in Spanish Town, Kingston, Jamaica, for Adam-Abraham-Angle-Saxon "Certified Marriage Officer's Diploma" (This World's Strongest Document).
Reply, October 21st, 1925 (Letter Number 7477). Sir you requested me to send you (Certified Marriage Officer's Diploma.)
In reply to say, Adam-Abraham-Angle-Saxon-Office does not supply such documents.
To The Rev. Fitz Balintine Pettersburgh, Ph.D,.L.L.D., October 21, 1925. A.D., Post Script.
The Slave Owners Children, they has a little SLIP OF PAPER into the Office of Slave City Official TROUSERS Pockets in the FARMS.
That is all we think of their Official Names and Denominations, O.K. Notice.
That is called Non-Matrimonial Leze Majesty.
Supreme Action. His and Her Triumphant Dynasty, His and Her Monarch Black Supremacy, Crown Marriage Dynasty, of Lady Creation, King Alpha and Queen Omega.
---
Next: Chapter 38. His And Her Majesty King Melchiszedek's Affidavit