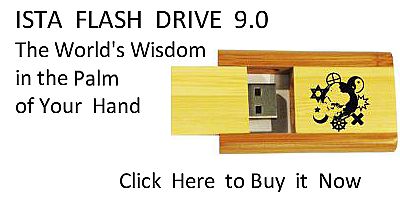 Sacred Texts
Philosophy
Spinoza
Index
Previous
Next
---
Buy this Book at Amazon.com
---


Correspondence, by Benedict de Spinoza, [1883], at sacred-texts.com
---
LETTER IV. (IV.)
SPINOZA TO OLDENBURG.
[Spinoza answers some of Oldenburg's questions and doubts, but has not time to reply to all, as he is just setting out for Amsterdam.]
Illustrious Sir,—As I was starting for Amsterdam, where I intend staying for a week or two, I received your most welcome letter, and noted the objections you raise to the three propositions I sent you. Not having time to reply fully, I will confine myself to these three.
To the first I answer, that not from every definition does the existence of the thing defined follow, but only (as I showed in a note appended to the three propositions) from the definition or idea of an attribute, that is (as I explained fully in the definition given of God) of a thing conceived through and in itself. The reason for this distinction was pointed out, if I mistake not, in the above-mentioned note sufficiently clearly at any rate for a philosopher, who is assumed to be aware of the difference between a fiction and a clear and distinct idea, and also of the truth of the axiom that every definition or clear and distinct idea is true. When this has been duly noted, I do not see what more is required for the solution of your first question.
I therefore proceed to the solution of the second, wherein you seem to admit that, if thought does not belong to the nature of extension, then extension will not be limited by
thought; your doubt only involves the example given. But observe, I beg, if we say that extension is not limited by extension but by thought, is not this the same as saying that extension is not infinite absolutely, but only as far as extension is concerned, in other words, infinite after its kind? But you say: perhaps thought is a corporeal action be it so, though I by no means grant it: you, at any rate, will not deny that extension, in so far as it is extension, is not thought, and this is all that is required for explaining my definition and proving the third proposition.
Thirdly. You proceed to object, that my axioms ought not to be ranked as universal notions. I will not dispute this point with you; but you further hesitate as to their truth, seeming to desire to show that their contrary is more probable. Consider, I beg, the definition which I gave of substance and attribute, for on that they all depend.. When I say that I mean by substance that which is conceived through and in itself; and that I mean by modification or accident that, which is in something else, and is conceived through that wherein it is, evidently it follows that substance is by nature prior to its accidents. For without the former the latter can neither be nor be conceived. Secondly, it follows that, besides substances and accidents, nothing exists really or externally to the intellect. For everything is conceived either through itself or through something else, and the conception of it either involves or does not involve the conception of something else. Thirdly, it follows that things which possess different attributes have nothing in common. For by attribute I have explained that I mean something, of which the conception does not involve the conception of anything else. Fourthly and lastly, it follows that, if two things have nothing in common, one cannot be the cause of the other. For, as there would be nothing in common between the effect and the cause, the whole effect would spring from nothing. As for your contention that God has nothing actually in common with created things, I have maintained the exact opposite in my definition. I said that God is a Being consisting of infinite attributes, whereof each one is infinite or supremely perfect after its kind. With regard to what you say concerning my first proposition, I beg you, my
friend, to bear in mind, that men are not created but born, and that their bodies already exist before birth, though under different forms. You draw the conclusion, wherein I fully concur, that, if one particle of matter be annihilated, the whole of extension would forthwith vanish. My second proposition does not make many gods but only one, to wit, a Being consisting of infinite attributes, &c.
---
Next: Letter V. From Oldenburg