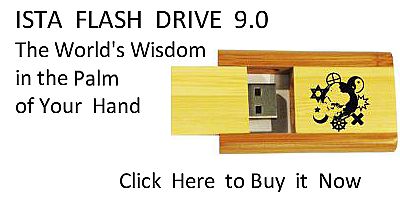 Sacred Texts
Neopaganism
Index
Previous
---
Buy this Book at Amazon.com
---


The Sorceress, by Jules Michelet, [1939], at sacred-texts.com
---
PRINCIPAL AUTHORITIES
GRAESSE, Bibliotheca Magicæ, Leipzig, 1843.
Magie Antique, collection of texts by Soldan, A. Maury, etc.
CALCAGNINI, Miscell., Magia amatoria Antiqua, 1544.
J. GRIMM, Deutsche Mythologie.
Acta Sanctorum,—Acta SS. Ordinis S. Benedicti.
MICHAEL PSELLUS, Energy of Demons, 1050.
CÆSAR VON HEISTERBACH, Illustria Miracula, 1220.
Régistres de l'Inquisition (1307-1326), in Limburch; and the Extracts of Magi, Llorente, Lamothe-Langon, etc. Eymerici Directorium, 1358.
LLORENTE, Inquisition d'Espagne.
LAMOTHE-LANGON, Inquisition de France.
Manuals of the Monks Inquisitors of the Fifteenth and Sixteenth Centuries:—NIDER, Formicarius; SPRENGER, Malleus; C. BERNARDUS, Lucerna; SPINA, GRILLANDUS, etc.
CORNELIUS AGRIPPA, Opera, 8vo, 2 vols., Lyons.
PARACELSUS, Opera.
WYER, De Prestigiis Dæmonum, 1569.
BODIN, Démonomanie, 1580.
REMIGIUS, Demonolatria, 1596.
DEL RIO, Disquisitiones Magicæ, 1599.
BOGUET, Discours des Sorciers, Lyons, 1605.
LELOYER, Histoire des Spectres, Paris, 1605.
LANCRE, Inconstance, 1612; Incredulité, 1622.
MICHAELIS, Histoire d'une Pénitente, etc., 1613.
TRANQUILLE, Relation de Loudun, 1634.
Histoire des Diables de Loudun (by AUBIN), 1716.
Histoire de Madeleine Bavent, of Louviers, 1652.
Examen de Louviers; Apologie de l'Examen (by YVELIN), 1643.
Procès du P. Girard et de la Cadière, Aix, fol., 1833.
Pièces relatives à ce Procès, 5 vols., 12mo, Aix, 1833.
Factum, Chansons, etc., relatifs; MS. in the Library of Toulon.
EUGENE SALVERTE, Sciences Occultes, with introduction by Littré.
A. MAURY, Les Fées, 1843; Magie, 1860.
SOLDAN, Histoire des Procès de Sorcellerie, 1843.
THOMAS WRIGHT, Sorcery and Magic, 1854.
FIGUIER, Histoire du Merveilleux, 4 vols.
FERDINAND DENIS, Sciences Occultes, Monde Enchanté.
Histoires des Sciences au Moyen Age, by SPRENGER, POUCHET, CUVIER, HOEFER, etc.