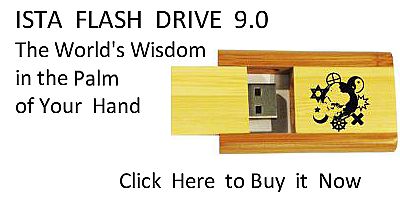 Sacred Texts
Legends & Sagas
Celtic
Index
Previous
Next
---
XLVIII.
THE TALE OF SGIRE MO CHEALAG.
From John Campbell, Strath Gairloch, Ross.
THERE was once a young lad, and he went to seek a wife to Sgire mo Chealag; and he married a farmer's daughter, and her father had but herself. And when the time of cutting the peats came on, they went to the peat hag, the four.
And the young wife was sent home to seek the food; and when she had gone in she saw the speckled filly's packsaddle over her head, and she began to cry, and to say to herself,--
"What should she do if the packsaddle should fall, and kill herself and all that were to follow."
When the people who were gathering the peats found that she was long without coming, they sent her mother away to see what was keeping her, and when the carlin arrived she found the bride crying,
"That it should come to me!"--Said she, "What came to thee?"
"Oh," said she, "when I came in I saw the speckled filly's packsaddle over my head, and what should I do if it should fall and kill myself and all that are to follow!"
The old woman struck her palms. "It came to me this day! If that should happen, what shouldst thou do, or I with thee!"
The men who were in the peat-hag were thinking it long that one of the women was not coming, for hunger had struck them. So it was that the old man went home to see what was keeping the women, and when he went in it was so that he found the two crying, and beating their palms.
"O, uvon!" said he, "what came upon you?"
"O!" said the old woman, "when thy daughter came home, did she not see the speckled filly's packsaddle over her head, and what should she do if it should fall and kill herself and all that were to follow!"
"It came upon me!" said the old man, as he struck his palms, "If that should happen!"
The young man came at the mouth of night, full of hunger, and he found a leash crying together.
"Oovoo!" said he, "what came upon you?" and when the old man told him;
"But," said he, "the packsaddle did not fall."
When he took his meat he went to lie down; and in the morning he said, "My foot shall not stay till I see other three as silly as ye."
Then he went through Sgire mo Chealag, and he went into a house in it, and there was no man within but a leash of women, and they were spinning on five wheels.
"I myself will not believe," said he, "that it is of the people of this place that you are."
"Well, then," said they, "it is not. We ourselves will not believe that it is of the people of the place that thou art thyself."
"It is not," said he.
"Weel," said they, "the men that there are in this
place are so silly, that we can make them believe anything that we please ourselves."
"Weel," said he, "I have here a gold ring, and I will give it to the one amongst you who will best make her husband believe."
The first one that came home of the men, his wife said to him, "Thou art sick."
"Am I," said he.
"Oh thou art," said she, "put off thee thy lot of clothes, and be going to lie down."
He did this, and when he was in the bed she said to him, "Thou art now dead."
"Oh, am I?" said he.
"Thou art," said she, "shut thine eyes and stir not hand or foot."
And now he was dead.
Then there came the second one home, and his wife said to him, "It is not thou."
"O, is it not me?" said he.
And he went away and betook himself to the wood.
Then here came the third to his own house, and he and his wife went to lie down, and a summons went out on the morrow for the burial of the dead man, but this wife would not let her husband get up to go there.
When they saw the funeral going past the window, she told him to be rising. He arose in great haste, and he was seeking his set of lost clothes, and his wife said to him that his clothes were about him.
"Are they?" said he.
"They are," said she: "Haste thee that thou mayest catch them."
Here, then, he went, running hard. And when the funeral company saw the man who was stripped coming, they thought it was a man who was out of his reason,
and they themselves fled away, and they left the funeral. And the naked man stood at the end of the dead-chest. And there came down a man out of the wood, and he said to the man who was naked,--
"Dost thou know me?"
"Not I," said he, "I do not know thee."
"Oh, thou dost not! if I were TOMAS My own wife would know me."
"But why," said he, "art thou naked?"
"Am I naked? If I am, my wife told me that the clothes were about me."
"It was my wife that said to me that I myself was dead," said the man in the chest.
And when the men heard the dead speaking, they took their soles out (of that), and the wives came and they took them home, and it was the wife of the man who was dead that got the ring.
And then he saw three as silly as the three he left at home, and returned home.
And then he saw a boat going to fish, and there were twelve men counted going into the boat, and when she came to land, there was within her but eleven men, and there was no knowing which one was lost, for the one who was counting was not counting himself at all. And he was beholding this.
"What reward would you give me if I should find you the man that is lost by you?"
"Thou shalt get any reward if thou wilt find the man," said they.
"Sit there," said he, "beside each other;" and he seized a rung of a stick, and he struck the first one a sharp stroke.
"Mind thou that thou wert in her" (the boat).
He kept on striking them, till he had roused twelve men, and made them bleed on the grass.
And though they were pounded and wounded, it was no matter, they were pleased, because the man who was lost was found, and after the payment they made a feast for the one who had found the man who was lost.
The tenants of Sgire mo Chealag had a loch on which they used to put fish, and so it was that they needs must drain the loch, to get fresh fish for the feast; and when the loch was drained, there was not a single fish found on the loch but one great eel. Then they said,--
"This is the monster that ate our fish." Then they caught her, and they went away with her to drown her in the sea. And when he saw this he went home; and on the way he saw four men putting a cow up to the top of a house that she might eat the grass that was growing on the house-top. Then he saw that the people of Sgire mo Chealag were men without intelligence; but said he, "What reward will you give me, and I will bring the grass down?"
He went and he cut the grass, and he gave it to the cow, and went on before him.
Then he saw a man coming with a cow in a cart, and the people of the town had found out that the man had stolen the cow, and that MOD a court should be held upon him, and so they did; and the justice they did was to put the horse to death for carrying the cow.
And to shew you that this tale is true, it was this that made Iain Lom the bard say:
"As law of ages that are not
As was Sgire mo Cheallag,
When doomed they the garron in mote."
(Gaelic omitted)
...
...
...
This story was written by Hector Urquhart, from the telling of John Campbell in Strathgairloch, in Ross-shire, in June 1859. The narrator is sixty-three, and he says he learned the story from
his father about forty years ago. Iain Lom, the bard quoted was a famous Highland poet, and lived in the reigns of Charles the First and Second; he died at a very advanced age about 1710. His name was Macdonald; his country, Lochaber; and his nickname, Lom, means bare or keen, for it is applied to a beardless man like the poet, or a biting keen wind like his sarcastic genius.
He was pensioned by Charles the Second as his bard, brought Montrose and the Campbells together at Inverlochy, and kept out of the fight, saying to the commander of the Irish auxiliaries, "If I fall, who will sing thy praises?" He did sing the battle, in which the Campbells got the worst and the story goes, that Argyll was so nettled by the song that he offered a reward for his head.
He came himself and claimed the reward, and was courteously received, and conducted through the castle. On entering a room hung round with black-cocks' heads, Argyll said, "Hast thou ever, John, seen so many black-cocks in one place?" "I have seen them," said John. "Where?" "At Inmher Lochaidh." "Ah! John, John, thou wilt never cease gnawing the Campbells." "The worst for me is that I cannot swallow them," said John.
This story, a short biography, and a selection from the poems of Iain Lom, will be found in John Mackenzie's "Beauties of Gaelic Poetry," 1841 (Glasgow: MacGregor, Polson, & Co., 75 Argyll Street), a work which deserves to be better known. The verse quoted from memory by John Campbell, is in a song dedicated to the Macdugalds, and is this:--
"Cleas na binne nach mairean
Bha 'n sgire Cille-ma- Cheallaig
'Nuair a dhit iad an gearran 'sa mhòd;"
and the story told in the note is, that some women, as judges, doomed a horse to be hanged. The thief who stole him first got off, because it was his first offence; the horse went back to the house of the thief, because he was the better master, and was condemned for stealing himself the second time.
There is an ingenuity in this unreasonable decision, which proves the inventor of that story to be no fool.
The story had passed into a saving long ago:--
CHA TUGADH AN CILLE-MA-CHEALLAIG BREATH BU CHLAOINE.
There would not be given in Cille ma Cheallaig judgment more squint or perverted.
Part of this story, then, has a Gaelic pedigree of about 200 years. Part of it is nearly the same as the beginning of No. 20, and is like "Die kluge Else" in German, which has a German pedigree in Grimm's third volume, which dates from 1588. The story belongs to the same class as an old English rhyme, of which a version is given in Old Nurse's book, by C. Bennet, 1857.
"There was a little woman
As I've heard tell,
And she went to market
Her eggs for to sell," etc., etc.
[paragraph continues] She goes through adventures,--
"And she met a pedlar,
And his name was Stout,
And he cut her petticoats
All round about."
The little old woman got very cold, and when she awoke doubted her identity, and when her little dog at home barked at her, she ran away, sure it was not her (and this is like the Norse tale, "Goosy Grizzle.")
A lot of similar stories are common in the Highlands. The following are from Sutherland, and form part of the collections already referred to:--
2. The Assynt man's mistakes.
Assynt is looked on in Sutherland and Ross-shire as being in a state of barbarism resembling that which the people south of Stirling supposed to prevail north of it; and the mistakes of the Assyndiach are the groundwork of half the children's stories. I have seen nearly all these, and more, ascribed in German to two children, Kördel. und Michel, whose stupidity has become proverbial in their own land. I am told that schoolboys are conversant with a Greek version, and that they construe a tale of the man who, when asked if his house was a good one, brought one of the stones as a sample.
The Assyndiach was once sent by his wife to take her spinning-wheel to the turner's to get it mended. In coming back the
wind set the wheel in motion, so he threw the whole thing down, saying, "Go, and welcome."
He struck across the hills, and reaching home, asked his wife if she had got her wheel yet.
"No," said she.
"Well, I thought not," said he, "for I took the short cut."
3. A very similar story was told me by an old Highlander in London.
An Inverness wife went to market with a creelful of balls of worsted, which she had spent a long time in spinning. As she walked along, one of the balls fell out, and the end being fast to the others, the ball followed, rolling and bumping along the road.
The wife turned round, and seeing the ball said, "Oh, you can go alone! Then you may all walk." And she emptied her creel, and tied the ends of the thread to it, and marched into Inverness without ever looking behind her; but when she got there, she had but a ravelled hesp.
4. A traveller stopped at his (the Assynt man) house to ask the hour. He lifted a large sun-dial from its stand, and put it into his lap, that he might see for himself.
5. Seeing a four-wheeled carriage, he exclaimed "Well done the little wheels, the big ones won't overtake them to-day." (Which story is told of Sir Andrew Wylie in Galt's novel).
6. He once took his child to be baptized; the minister said he doubted if he were fit to hold the child for baptism.
"Oh, to be sure I am, though it was as heavy as a stirk."
This answer shewing little wit, the minister asked him how many commandments there were.
"Twenty," he said boldly.
"Oh, that will never do; go back and learn your questions" (Shorter Catechism).
Half way home he met a man.
"How many commandments will there be? There must be thirty, for the minister was not content with twenty."
He was set to rights on this point, and turning back (it was winter), he thought the clergyman would not refuse him this time.
He had slipped the child into his great-coat sleeve; and tied
up the cuff with a string; but the string got loose, and the bairn fell out, and the clever father never heard it, for it fell into a snow wreath. In the church he discovered his loss, and said to the clergyman, "I am very sorry, but not a bit of Kenneth have I" (no wise man will ever name an unchristened child). The unlucky infant nearly died in the snow, and I do not know that the sacrament was administered to it.
7. The Assynt man once went to Tain to buy meal. Outside the town, a man asked him if he knew what o'clock it was.
"Last time it was 12. If it is striking still, it must be at 50."
8. His wife, like the Mütter in the story of Michel and Cordelia, had all the wit of the family, and was much distressed at his stupidity and simplicity.
He was carrying two bags of cheeses to market for her one day; one bag burst, and he saw all the cheeses rolling fast down hill. Pleased at their newly discovered power of locomotion, he undid the second bag, and sent its contents after the first, and walked on himself to market. When be got there, he asked if his dairy stuff had not turned up yet?
"No," said the neighbours. So he waited all day, and then returned to tell his wife, who, guessing his mistake, bid him look at the bottom of the hill, where he was enchanted to find the missing cheeses.
9. Seeing a hare for the first time, he backed from it, repeating the Lord's Prayer, till he fell into a duck pond, from which his wife drew him with difficulty.
This last adventure is like the "Seven Swabians" in Grimm, and that is like the Hunting of the Hare, a very old ballad; and all this was gathered from people whose names are not given, but who belong to Sutherland, and whose occupations generally are such as to make it probable that their stories are what they profess to be--traditions.
They are a people whose native language is Gaelic, but who generally speak English.
10. I have another version of the story in Gaelic, from Islay, called "FIGHEADAIR MOR BAILE NA GAILLEARAIN," The Big Weaver of the Strangers' Town," written by Hector MacLean,
from which I translate the following extracts, told by Alexander Macalister, Bowmore:--
There was a poor woman before now, and she had a son, and he was reckoned a kind of LEITH-BHURRAIDH--half booby.
A ship was broken on the shore, and it was a cargo of wood that was on board, and he stole some PLANCAICHEN (planks, made into Gaelic), out of her, and he hid them in the sand. Much of the wood was stolen and there was RANNSACEADH, a ransacking going on. The carlin knew, NAM FEORACHADH EUD, if they should ask her son if he had stolen the planks, that he would say he had stolen them; so in the morning before he awoke, she put on a pot, and she made milk porridge, and she took the porridge with her, and she sprinkled it on the doors and the door-posts. When her son got up he went out, and he saw the porridge on the door.
"What is here?" said he.
"Is it thus thou art?" said his mother; "didst thou not notice the shower of milk porridge at all?"
"I did not notice it; this is a marvellous thing. A shower of milk porridge!" said the son.
On a day after that, all about the place was called on to be questioned about the wood. They asked him if he had stolen much; and he said that he had.
"When didst thou steal it?"
"Have you any knowledge of the day that the porridge shower was?"
"There is enough! there need not be any more speaking made to thee, be thou gone."
At the end of a while, when all talk was past, he went and he took the wood and he made INNSREABH (?) for the house, and CREADHAL, a cradle, so that when he should marry and he should have children, that the cradle might be ready. He married, and he was a while married, and he had no children at all.
His wife, and his mother, and his mother-in-law were in with him. On a day that there was, he was weaving, and what should SPAL, the shuttle, do, but cast MEID (?) a weight into the cradle. His wife got up, and she belaboured her palms, and she roared and she cried. His mother got up, and his mother-in-law, and they belaboured their palms, and they roared and they cried, "The booby! without reason. If he were there he were dead; was there ever heard tell of a man GUN MOHATHACHADH without perception like him!"
He got up at last, when he was SEARBH, worn out, with the roaring and the scolding. "There shall not come a stop on my foot, or rest on my head, till I hit upon three more silly than you." And he went away.
The first fools he met were the same as in the Ross-shire version, a man and a woman trying to put a cow on a house top to eat GOIRT, corn, which was growing on the roof. He asked what they would give him if he would make the cow eat it below; and when they said that could not be done, he cut the corn with his knife and threw it down, and got fifty marks.
And here let me point out that there is nothing impossible in this nonsense. In the first place, corn and hay do grow on thatched houses in the West Highlands, in Norway, and in Lapland, and it is by no means uncommon to see goats browsing there. I have seen a Lapp mowing his crop of hay on the top of the best house in the village of Karasjok, a log-house which is occupied in winter and deserted in summer.
I helped the people at their hay harvest one day, and tried to teach them the use of a fork. Their manner was to gather as much of the short grass as they could grasp in their arms, and carry it to the end of the field. I and my comrade cut two forked sticks, and, beginning at the end of the swathe, pushed the heap before us, doing as much at one journey as the Lapps at half-a-dozen trips. But we had fallen in with one of the old school. He was an old fellow with long tangled elf-locks and a scanty beard, dressed in a deerskin shirt full of holes, and exceedingly mangy, for the hair had been worn off in patches all over. He realized my idea of a seedy brownie, a gruagach with long hair on his head; an old wrinkled face, and his body covered with hair. He gave us one glance of sovereign contempt, his daughter a condescending smile, and then they each gathered another armful of grass, and toddled away, leaving the forked sticks where they were, as new-fangled contrivances, unworthy of the notice of sensible men.
And let any inventor say whether this is not human nature all over the world: but to go on.
He went on till he came to some men who were building a dyke, with their feet bare. There came a shower of rain, and he sat in the shelter of a dyke, and when it was clear they sat there, and there was no talk of getting up.
"It is astonishing to me," said he, "that you should keep on
sitting, now that it is dry. It did not astonish me that you should go to shelter in the rain, but it must be that you are not diligent for your master when you are sitting while you ought to be working."
"That is not it," said they; "it is that our legs are all mingled together, and not one of us can recognize our own legs."
"What will you give me if I make you recognize your own legs."
"What wilt thou ask?"
"Half a hundred MARG, marks."
"Thou shalt have that CHA BU GHEAMHA DHUINN AIR MORAN BARRACHD. It were no pledge for us by much more to be thus away from our work."
He went down to a bramble bush, and he cut one as long and as strong as he could see. He came up and THUG E RALLSADH GU MATH TEANN ORRA, and he gave a good tight raking at them about their legs, and it was not long till every one knew his own legs.
(There is a double meaning in this which cannot be translated. To know means also to feel).
"Though our legs are sore and scratched," said they, "it is well for us to be able to go to our work rather than be seated thus."
"You are strange enough," said he, "but I will go further."
And then he goes on to a house, and plays tricks to some people there, and says his name is SAW YE EVER MY LIKE. And when the old man of the house came home, he found his people tied upon tables, and said, "What's the reason of this?" "Saw ye ever my like?" said the first. "No, never," said he. And went to the second, "What's the reason of this?" said he.
"Saw ye ever my like? " said the second.
"I saw thy like in the kitchen," said he; and he went to the third. "What is the reason of this?" said he. "Saw ye ever my like?" said the other. "I have seen plenty of thy likes," said he, "I but never before this day." And then he understood that some one had been playing tricks on his people, and pursued; but the weaver played him a trick, which is almost the same as that which is given in Norse Tales as part of the adventures of the Master Thief, at page 286, second edition.
And so here, as in almost every case, the popular tales of the
West Highlands join in with those of other countries, and turn out to be as old as the hills.
Now surely this has some reason and some foundation in fact. When so many popular tales agree in describing a set of strangers, who were fools, does it not seem as if each land had once been occupied by a race who appeared to the new comers as foolish as the old Lapp haymaker seemed to me.
---
Next: XLIX. The Cat and the Mouse