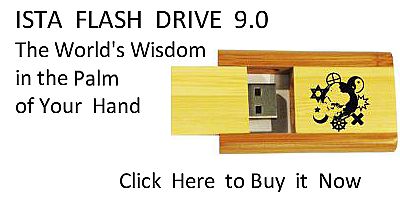 Sacred Texts
Legends & Sagas
Celtic
Index
Previous
Next
---
V.
MISCELLANEOUS POEMS FROM THE BOOK OF TALIESSIN.
U.
POEMS RELATING TO THE LIFE AND OPINIONS OF TALIESSIN.
LXXXIX.
THE FOLD OF THE BARDS.
BOOK OF TALIESSIN III.
MEDITATING were my thoughts
On the vain poetry of the bards of Brython.
Making the best of themselves in the chief convention.
Enough, the care of the smith's sledge-hammer.
I am in want of a stick, straitened in song,
The fold of the bards, who knows it not?
Fifteen thousand over it
Adjusting it.
I am a harmonious one; I am a clear singer.
10 I am steel; I am a druid.
I am an artificer; I am a scientific one.
I am a serpent; I am love; I will indulge in feasting
I am not a confused bard drivelling, p. 524
When songsters sing a song by memory,
They will not make wonderful cries;
May I be receiving them.
Like receiving clothes without a hand,
Like sinking in a lake without swimming,
The stream boldly rises tumultuously in degree.
20 High in the blood of sea-board towns.
The rock wave-surrounded, by great arrangement,
Will convey for us a defence, a protection from the enemy.
The rock of the chief proprietor, the head of tranquillity.
The intoxication of meads will cause us to speak.
I am a cell, I am a cleft, I am a restoration,
I am the depository of song; I am a literary man;
I love the high trees, that afford a protection above,
And a bard that composes, without earning anger;
I love not him that causes contention
30 He that speaks ill of the skilful shall not possess mead.
It is a fit time to go to the drinking,
With the skilful men, about art,
And a hundred knots, the custom of the country,
The shepherd of the districts, support of gates,
Like going without a foot to battle.
He would not journey without a foot.
He would not breed nuts without trees,
Like seeking for ants in the heath.
Like an instrument of foolish spoil,
40 Like the retinue of an army without a head,
Like feeding the unsheltered on lichen.
Like ridging furrows from the country
Like reaching the sky with a hook,
Like deprecating with the blood of thistles,
Like making light for the blind,
Like sharing clothes to the naked,
Like spreading buttermilk on the sands, p. 525
Like feeding fish upon milk,
Like roofing a hall with leaves,
50 Like killing a tortoise with rods.
Like dissolving riches before a word.
I am a bard of the hall, I am a chick of the chair.
I will cause to loquacious bards a hindrance.
Before I am dragged to my harsh reward,
May we buy thee, that wilt protect us, thou son of Mary.
---
Next: XC. Hostile Confederacy. Book of Taliessin VII.