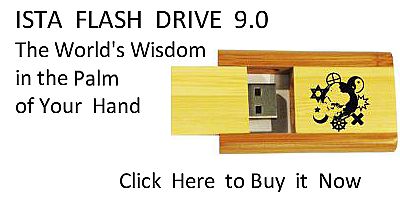 Sacred Texts
Legends & Sagas
Celtic
Index
Previous
Next
---
XLII.
BOOK OF TALIESSIN XXXVI.
EXTOL the career of the kings of Reged.
Was I not an expense to thee, though I am thine?
They brandished the blade of battle, and spears of battle,
Men brandished under the round shield; lights
White gulls trampled.
It was not fell fought. A false king is not good.
The Guledig will prepare himself against contusions.
He will not drive the business of those that seek him.
We shall have a nimble horseman, of Gwirion's fame,
10 A leader of fair promise, wise as Don.
Until Ulph came with violence on his enemies.
Until Urien came in the day to Aeron.
He was not an agressor, there appeared not
The uplifted front of Urien before Powys.
Was not easily treated the heat of the compact elf the tribes,
Hyveidd and Gododin and the lion prince.
Bold in patience, and journey of joint summons.
Without pollution he drew blood in his veins.
(He) that saw Llwyvenydd humbly will tremble,
20 A conspicuous banner in the second place,
A battle in the ford of Alclud, a battle at the Inver.
The battle of Cellawr Brewyn. The battle of Hireurur.
A battle in the underwood of Cadleu, a battle in Aberioed.
He interposes with the steel loud (and) great.
The battle of Cludvein, the, affair of the head of the wood.
A tribe attracted of dogs to a plentitude of blood.
To destroy supreme felicity is the aim
Of the Angles, a hostile crew. p. 351
Ruddy-stained from the conflict with Ulph at the ford.
30 Better is born the Guledig, forward was born his lord,
Prydain's chief proprietor, harmonious his lord.
He bare not clothes, either blue or gray,
Or red or green; he will not honour the ground.
He placed not his thigh over Moel Maelaur,
On horses of the speckled race of Mor Greidiawl.
Summer until winter, and gently in hand,
On ford, and course exercising them.
And a guest under songs and exalting one's-self,
And until the end of the world was perceived the band.
40 They arrange, they sweep about chainless for an image,
Uncowardly about lights did I not mangle?
I strove against the fall of spears on shoulders.
Shield in hand, Godeu. and Reged protecting;
Did I not see a man folding cattle?
A serpent of enchantment, a comely trampler of the ground.
Do I not know a war wherein he was lost,
And how much I lose by his perishing?
I shall not be extremely angry to possess mead-liquor.
From the heroic Hyveidd, of hospitable course.
50 Wit not I that was permitted (to have) shelter of the battle.
My kings were broken off from cheerful graces,
Shelter of the country good to the oppressed.
And until I fail in age,
In the sore necessity of death,
May I not be smiling,
If I praise not Urien.
---
Next: XLIII. The Satisfaction of Urien. Book of Taliessin XXIX.