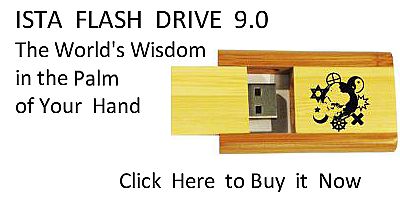 Sacred Texts
Legends & Sagas
Celtic
Index
Previous
Next
---
XII.
BOOK OF TALIESSIN XIV.
I WILL adore the love-diffusing Lord of every kindred,
The sovereign of hosts manifestly round the universe.
A battle at the feast over joyless beverage,
A battle against the sons of Llyr in Ebyr Henvelen. p. 275
I saw the oppression of the tumult, and wrath and tribulation,
The blades gleamed on the glittering helmets,
A battle against the lord of fame, in the dales of the Severn,
Against Brochwel of Powys, that loved my Awen.
A battle in the pleasant course early against Urien,
10 There falls about our feet blood on destruction.
Shall not my chair be defended from the cauldron of Ceridwen?
May my tongue be free in the sanctuary of the praise of Gogyrwen.
The praise of Gogyrwen is an oblation, which has satisfied
Them, with milk, and dew, and acorns.
Let us consider deeply before is heard confession,
That is coming assuredly death nearer and nearer.
And round the lands of Enlli the Dyvi has poured,
Raising the ships on the surface of the plain.
And let us call upon him that hath made us,
20 That he may protect us from the wrath of the alien nation.
When the isle of Mona shall be called a pleasant field,
Happy they the mild ones, the affliction of the Saxons.
I came to Deganwy to contend
With Maelgwn, the greatest in delinquencies,
I liberated my lord in the presence of the distributor,
Elphin, the sovereign of greatly aspiring ones.
There are to me three chairs regular, accordant,
And until doom they will continue with the singers.
I have been in the battle of Godeu, with Lleu and Gwydion,
30 The changed the form of the elementary trees and sedges.
I have been with Bran in Iwerdon.
I saw when was killed Morddwydtyllon.
I heard a meeting about the minstrels,
With the Gwyddyl, devils, distillers. p. 276
From Penryn Wleth to Loch Reon
The Cymry are of one mind, bold heroes.
Deliver thou the Cymry in tribulation.
Three races, cruel from true disposition,
Gwyddyl, and Brython, and Romani,
40 Create discord and confusion.
And about the boundary of Prydain, beautiful its towns,
There is a battle against chiefs above the mead-vessels,
In the festivals of the Distributor, who bestowed gifts upon me.
The chief astrologers received wonderful gifts.
Complete is my chair in Caer Sidi,
No one will be afflicted with disease or old age that may be in it.
It is known to Manawyd and Pryderi.
Three utterances, around the fire, will he sing before it,
And around its borders are the streams of the ocean.
50 And the fruitful fountain is above it,
Is sweeter than white wine the liquor therein.
And when I shall have worshipped thee, Most High, before the sod
May I be found in covenant with thee.
---
Next: XIII. The Battle of Godeu. Book of Taliessin VIII.