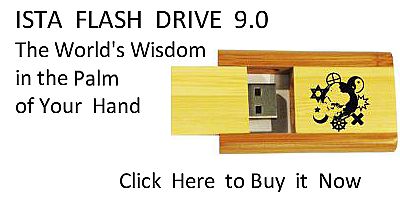 Sacred Texts
Sagas and Legends
Celtic
Index
Previous
Next
---
The Strange Guests
A COMPANY of strangers came one day to Rathlin island and the people distrusted them, but pretended to be friendly, and invited them to a feast, meaning to put an end to them all when they came unarmed to the festival, and the drink flowed freely. So the strangers came, but each man as he sat down drew his knife and stuck it in the table before him ere he began to eat. When the islanders saw their guests so well prepared, they were afraid; and the feast passed off quietly.
The next morning early, the strangers sailed away before any one was aware on the island; but on time table where each guest had sat, a piece of silver was found, covering the hole made by the knife. So the islanders rejoiced, and determined never again to plot evil against the wayfaring guests; but to be kind and hospitable to all wanderers for the sake of the Holy Mother, who had sent them to the island to bring good luck to the people. But they never saw the strangers more.
The islanders have great faith in the power of the Virgin Mary, for our Lord Himself told St. Bridget that His mother had a throne in heaven near his own; and whatever she asked of God it was granted, especially if it was any grace or favour for the Irish people, because he held them in great esteem on account of their piety and good works.
---
Next: The Dead Soldier