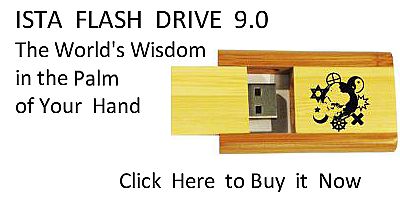 Sacred Texts
Sagas and Legends
Celtic
Index
Previous
Next
---
Kathleen
A young girl from Innis-Sark had a lover, a fine young fellow, who met his death by an accident, to her great grief and sorrow.
One evening at sunset, as she sat by the roadside. crying her eyes out, a beautiful lady came by all in white, and tapped her on the cheek.
"Don't cry, Kathleen," she said, "your lover is safe. Just take this ring of herbs and look through it and you will see him. He is with a grand company, and wears a golden circlet on his head and a scarlet sash round his waist."
So Kathleen took the ring of herbs and looked through it, and there indeed was her lover in the midst of a great company dancing on the hill; and he was very pale, but handsomer than ever, with the gold circlet round his head, as if they had made him a prince.
"Now," said the lady, "here is a larger ring of herbs. Take it, and whenever you want to see your lover, pluck a leaf from it and burn it; and a great smoke will arise, and you will fall into a trance; and in the trance your lover will carry you away to the fairy rath, and there you may dance all night with him on the greensward. But say no prayer, and make no sign of the cross while the smoke is rising, or your lover will disappear for ever."
From that time a great change came over Kathleen. She said no prayer, and cared for no priest, and never made the sign of the cross, but every night shut herself up in her room, and burned a leaf of the ring of herbs as she had been told; and when the smoke arose she fell into a deep sleep and knew no more. But in the morning she told her people that, though she seemed to be lying in her bed, she was far away with the fairies on the hill dancing with her lover. And she was very happy in her new life, and wanted no priest nor prayer nor mass any more, and all the dead were there dancing with the rest, all the people she had known; and they welcomed her and gave her wine to drink in little crystal cups, and told her she must soon come and stay with them and with her lover for evermore.
Now Kathleen's mother was a good, honest, religious woman, and she fretted much over her daughter's strange state, for she knew the girl had been fairy-struck. So she determined to watch; and one night when Kathleen went to her bed as usual all alone by herself in the room, for she would allow no one to be with her, the mother crept up and looked through a chink in the door, and then she saw Kathleen take the round ring of herbs from a secret place in the press and pluck a leaf from it and burn it, on which a great smoke arose and the girl fell on her bed in a deep trance.
Now the mother could no longer keep silence, for she saw there was devil's work in it; and she fell on her knees and prayed aloud--
"O Maia, mother, send the evil spirit away from the child!" And she rushed into the room and made the sign of the cross over the sleeping girl, when immediately Kathleen started up and screamed--
"Mother! mother! the dead are coming for me. They are here! they are here!"
And her features looked like one in a fit. Then the poor mother sent for the priest, who came at once, and threw holy water on the girl, and said prayers over her; and he took the ring of herbs that lay beside her and cursed it for evermore, and instantly it fell to powder and lay like grey ashes on the floor. After this Kathleen grew calmer, and the evil spirit seemed to have left her, but she was too weak to move or to speak, or to utter a prayer, and before the clock struck twelve that night she lay dead.
---
Next: November Eve