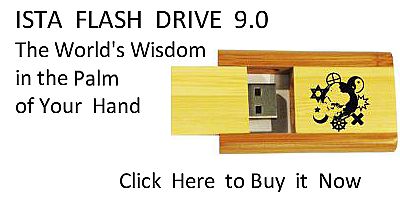 Sacred Texts
Native American
California
Index
Previous
Next
---
THE ORIGIN OF PEOPLE
(Ash Meadows, Nevada. Shoshoni)
One day, Coyote went out to hunt rabbits. While he was hunting, he saw a large naked woman in the distance. This excited him. He said to himself, "Whew, I have never seen a woman like that. I will follow her." He followed her for a long time, but could not quite overtake her. He followed her over many mountains. When he came to White Mountain [Fish Lake Valley], he was very thirsty. He saw that the woman was carrying a tiny basketry water jug, and he asked her for a drink. She gave him the little jug, and he drank and drank, but still there was water left in it. Then she walked on, and he followed her.
Finally, they came to a large lake of water. The woman said, "My home is over there." She crossed the lake on top of the water. Coyote said, "I cannot do that. I will walk around." The woman turned and gave Coyote the legs of a water bug [skate?] that runs on the top of the water. Coyote followed her over to her house.
The woman lived in a house with her mother, who was called tsutsipü, "ocean," maa'puts, "old woman." She was like Eva, the first Woman. Eva had never seen a man before. In the morning, Eva got up very early and began to weave a fine, big water jug. Coyote stayed with the women for several days.
One day Coyote went hunting for deer. He wondered what was the matter [with the women] . . . He asked his stomach, his ears, his nose, and his foot what was the matter. None of them could tell him. Then a white hair on the end of his tail said, "You are just like a little boy. Take a neck bone . . . and use that."
Coyote did this . . .
Coyote went out to hunt. The old woman had nearly finished her big water jug. The two women told each other that they were pregnant. When the jug was finished, they gave birth to many tiny babies, all like little dolls, and put them in the jug.
When Coyote returned, they said to him, "Maybe your brother, Wolf, is lonesome for you. We want you to go back home." Coyote said, "All right, I will go." Eva then said to the children, "You have no home here. You must go with Coyote." She put the basket of children on Coyote's back, and told him to carry it with him. It was very heavy, but Coyote said that he had carried deer down from the mountains on his back, so that he was strong and did not object.
The women instructed Coyote about the jug. They said, "When you come to Saline Valley, open the stopper just a little way, then replace it quickly. When you come to Death Valley, open it a little more. At Tin Mountain (Charleston Peak) open it half way. When you are in Moapa, take the stopper out all the way." Coyote said he would do this.
Coyote carried the jug along, but soon became very tired and could scarcely hold it. When he arrived in Saline Valley, he opened the stopper a little way. Tall, dark, handsome men and girls jumped out and ran away. These were the best looking people in the jug. This frightened Coyote, but he put the stopper back, and picked up the jug. In Death Valley, he opened it again. Here, more handsome people jumped out and ran away. The girls all had long, beautiful hair. When he came to Ash Meadows, he opened it. The Paiute and Shoshoni came out. These people were fine looking, too. At Tin Mountain, Coyote let some fairly good people out of the jug. When he opened it in Moapa, very poor, short, ugly people came out. The girls here had short hair with lice in it. All the people had sore eyes. That is the way the are now.
This is the way Eva had her first children. Coyote was the father.
---
Next: The Origin Of People (Big Smoky Valley, Nevada. Shoshoni)