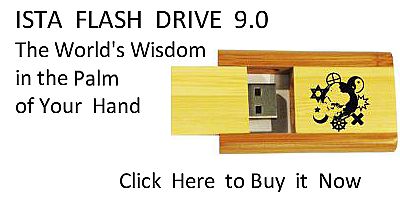 Sacred Texts
Judaism
Index
Previous
Next
---
Buy this Book at Amazon.com
---


Ancient Jewish Proverbs, by Abraham Cohen, [1911], at sacred-texts.com
---
CONTENTS
| | | |
| --- | --- | --- |
| | INTRODUCTION | |
| § 1. | Proverbs in General | |
| § 2. | Jewish Proverbs | |
| § 3. | Sources of Jewish Proverbs | |
| § 4. | Language of the Proverbs | |
| § 5. | Age of the Proverbs | |
| § 6. | Characteristics of Jewish Proverbs | |
| | | |
| | CHAPTER I | |
| | HUMAN EXISTENCE | |
| § 1. | Youth and Age (Nos. 1-11) | |
| § 2. | Poverty and Wealth (Nos. 12-38) | |
| | | |
| | CHAPTER II | |
| | FAMILY LIFE | |
| § 1. | Woman: Her Characteristics (Nos. 39-47) | |
| § 2. | Marriage and the Household (Nos. 48-64) | |
| § 3. | Parentage and Relationship (Nos. 65-77) | |
| | | |
| | CHAPTER III | |
| | HUMAN VIRTUES | |
| | (Nos. 78-99) | |
| | | |
| | CHAPTER IV | |
| | HUMAN FAULTS | |
| | (Nos. 100-155) | |
| | | |
| | CHAPTER V | |
| | OCCUPATIONS | |
| § 1. | Work (Nos. 156-162) | |
| § 2. | Trade (Nos. 163-175) | |
| | | |
| | CHAPTER VI | |
| | RULES OF CONDUCT | |
| | (Nos. 176-225) | |
| | | |
| | CHAPTER VII | |
| | VAGARIES OF FORTUNE | |
| | (Nos. 226-256) | |
| | | |
| | CHAPTER VIII | |
| | SOCIAL LIFE | |
| § 1. | Man as a Social Unit (Nos. 257-268) | |
| § 2. | Comradeship, Good And Bad (Nos. 269-283) | |
| | | |
| | CHAPTER IX | |
| | COLLOQUIALISMS | |
| | (Nos. 284-321) | |
| | | |
| | CHAPTER X | |
| | MISCELLANEOUS | |
| | (Nos. 322-350) | |
ABBREVIATIONS, ETC.
D = Rabbinische Blumenlese.
Ds = Zur rabbinischen Spruchkunde.
The number refers to the number of the proverb in these collections.
The asterisk denotes that the proverb is specifically cited as such in one or more of the references that are given.
The meaning of the references to Rabbinic works needs no explanation for those who are likely to make use of them.
---
Next: Editorial Note