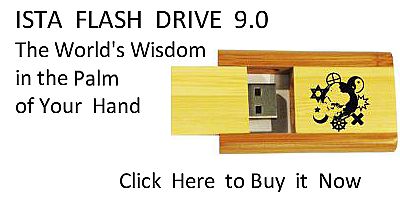 Sacred Texts
Islam
Index
Hypertext Qur'an
Unicode
Palmer
Pickthall
Yusuf Ali English
Rodwell
Sūra XCI.: Shams, or The Sun. Index
Previous
Next
---


The Holy Quran, tr. by Yusuf Ali, [1934], at sacred-texts.com
---
Sūra XCI.: Shams, or The Sun.
Section 1

1. By the Sun
And his (glorious) splendour;
---

2. By the Moon
As she follows him;
---

3. By the Day as it
Shows up (the Sun's) glory;
---

4. By the Night as it
Conceals it;
---

5. By the Firmament
And its (wonderful) structure;
---

6. By the Earth
And its (wide) expanse;
---

7. By the Soul,
And the proportion and order
Given to it;
---

8. Faalhamaha fujooraha wataqwaha
8. And its enlightenment
As to its wrong
And its right;—
---

9. Truly he succeeds
That purifies it,
---

10. And he fails
That corrupts it!
---

11. Kaththabat thamoodu bitaghwaha
11. The Thamūd (people)
Rejected (their prophet)
Through their inordinate
Wrong-doing.
---

12. Behold, the most wicked
Man among them was
Deputed (for impiety).
---

13. Faqala lahum rasoolu Allahi naqata Allahi wasuqyaha
13. But the apostle of God
Said to them: "It is
A She-camel of God!
And (bar her not
From) having her drink!"
---

14. Fakaththaboohu faAAaqarooha fadamdama AAalayhim rabbuhum bithanbihim fasawwaha
14. Then they rejected him
(As a false prophet),
And they hamstrung her.
So their Lord, on account
Of their crime, obliterated
Their traces and made them
Equal (in destruction,
High and low)!
---

15. And for Him
Is no fear
Of its consequences.