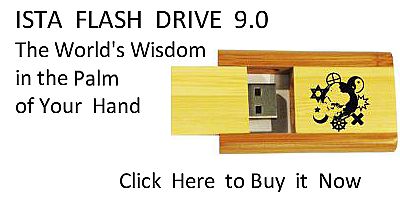 Sacred Texts
Islam
Index
Hypertext Qur'an
Unicode
Palmer
Pickthall
Yusuf Ali English
Rodwell
Sara LXXIX.: Nāzi'āt, or Those Who Tear Out. Index
Previous
Next
---


The Holy Quran, tr. by Yusuf Ali, [1934], at sacred-texts.com
---
Sara LXXIX.: Nāzi'āt, or Those Who Tear Out.
Section 1

1. By the (angels)
Who tear out
(The souls of the wicked)
With violence;
---

2. By those who gently
Draw out (the souls
Of the blessed);
---

3. And by those who glide
Along (on errands of mercy),
---

4. Then press forward
As in a race,
---

5. Then arrange to do
(The Commands of their Lord),—
---

6. One Day everything that
Can be in commotion will
Be in violent commotion,
---

7. Followed by oft-repeated
(Commotions):
---

8. Quloobun yawma-ithin wajifatun
8. Hearts that Day
Will be in agitation;
---

9. Cast down will be
(Their owners') eyes.
---

10. Yaqooloona a-inna lamardoodoona fee alhafirati
10. They say (now): "What!
Shall we indeed be
Returned to (our) former state?—
---
11. A-itha kunna AAithaman nakhiratan
11. "What!—when we shall
Have become rotten bones?"
---

12. Qaloo tilka ithan karratun khasiratun
12. They say: "It would
In that case, be
A return with loss!"
---

13. Fa-innama hiya zajratun wahidatun
13. But verily, it will
Be but a single
(Compelling) Cry,
---

14. When, behold, they
Will be in the (full)
Awakening (to Judgment).
---

15. Has the story
Of Moses reached thee?
---
16. Ith nadahu rabbuhu bialwadi almuqaddasi tuwan
16. Behold, thy Lord did call
To him in the sacred valley
Of Ṭuwā:—
---

17. Ithhab ila firAAawna innahu tagha
17. "Go thou to Pharaoh,
For he has indeed
Transgressed all bounds:
---

18. Faqul hal laka ila an tazakka
18. "And say to him,
"Wouldst thou that thou
Shouldst he purified
(From sin)?—
---

19. Waahdiyaka ila rabbika fatakhsha
19. "And that I guide thee
To thy Lord, so thou
Shouldst fear Him?"
---

20. Then did (Moses) show him
The Great Sign.
---

21. But (Pharaoh) rejected it
And disobeyed (guidance);
---

22. Further, he turned his back,
Striving hard (against God).
---

23. Then he collected (his men)
And made a proclamation,
---

24. Faqala ana rabbukumu al-aAAla
24. Saying, "I am your Lord,
Most High".
---

25. Faakhathahu Allahu nakala al-akhirati waal-oola
25. But God did punish him,
(And made an) example
Of him,—in the Hereafter,
As in this life.
---

26. Inna fee thalika laAAibratan liman yakhsha
26. Verily in this is
An instructive warning
For whosoever feareth (God).