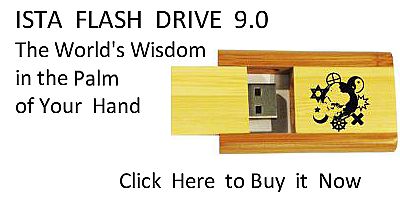 Sacred Texts
Islam
Index
Hypertext Qur'an
Unicode
Palmer
Pickthall
Yusuf Ali English
Rodwell
Sūra LXXVIII.: Nabaa, or The (Great) News. Index
Previous
Next
---


The Holy Quran, tr. by Yusuf Ali, [1934], at sacred-texts.com
---
Sūra LXXVIII.: Nabaa, or The (Great) News.
Section 1

1. Concerning what
Are they disputing?
---

2. AAani alnnaba-i alAAatheemi
2. Concerning the Great News,
---

3. Allathee hum feehi mukhtalifoona
3. About which they
Cannot agree.
---

4. Verily, they shall soon
(Come to) know!
---

5. Verily, verily they shall
Soon (come to) know!
---

6. Alam najAAali al-arda mihadan
6. Have We not made
The earth as a wide
Expanse,
---

7. And the mountains as pegs?
---

8. And (have We not) created
You in pairs,
---

9. WajaAAalna nawmakum subatan
9. And made your sleep
For rest,
---

10. WajaAAalna allayla libasan
10. And made the night
As a covering,
---

11. WajaAAalna alnnahara maAAashan
11. And made the day
As a means of subsistence?
---

12. Wabanayna fawqakum sabAAan shidadan
12. And (have We not)
Built over you
The seven firmaments,
---

13. WajaAAalna sirajan wahhajan
13. And placed (therein)
A Light of Splendour?
---

14. Waanzalna mina almuAAsirati maan thajjajan
14. And do We not send down
From the clouds water
In abundance,
---

15. Linukhrija bihi habban wanabatan
15. That We may produce
Therewith corn and vegetables,
---

16. And gardens of luxurious growth?
---

17. Inna yawma alfasli kana meeqatan
17. Verily the Day
Of Sorting Out
Is a thing appointed,—
---

18. Yawma yunfakhu fee alssoori fata/toona afwajan
18. The Day that the Trumpet
Shall be sounded, and ye
Shall come forth in crowds;
---

19. Wafutihati alssamao fakanat abwaban
19. And the heavens
Shall be opened
As if there were doors,
---

20. Wasuyyirati aljibalu fakanat saraban
20. And the mountains
Shall vanish, as if
They were a mirage.
---

21. Inna jahannama kanat mirsadan
21. Truly Hell is
As a place of ambush,—
---

22. For the transgressors
A place of destination:
---

23. They will dwell therein
For ages.
---

24. La yathooqoona feeha bardan wala sharaban
24. Nothing cool shall they taste
Therein, nor any drink,
---

25. Save a boiling fluid
And a fluid, dark, murky,
Intensely cold,—
---

26. A fitting recompense
(For them).
---

27. Innahum kanoo la yarjoona hisaban
27. For that they used not
To fear any account
(For their deeds),
---

28. Wakaththaboo bi-ayatina kiththaban
28. But they (impudently) treated
Our Signs as false.
---

29. Wakulla shay-in ahsaynahu kitaban
29. And all things have We
Preserved on record.
---

30. Fathooqoo falan nazeedakum illa AAathaban
30. "So taste ye (the fruits
Of your deeds);
For no increase
Shall We grant you,
Except in Punishment.