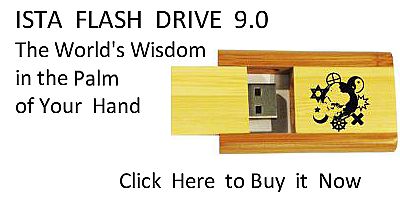 Sacred Texts
Islam
Index
Hypertext Qur'an
Unicode
Palmer
Pickthall
Yusuf Ali English
Rodwell
Sūra LXI.: Ṣaff, or Battle Array. Index
Previous
Next
---


The Holy Quran, tr. by Yusuf Ali, [1934], at sacred-texts.com
---
Sūra LXI.: Ṣaff, or Battle Array.
Section 2
---

10. Ya ayyuha allatheena amanoo hal adullukum AAala tijaratin tunjeekum min AAathabin aleemin
10. O ye who believe!
Shall I lead you
To a bargain that will
Save you from
A grievous Penalty?—
---

11. Tu/minoona biAllahi warasoolihi watujahidoona fee sabeeli Allahi bi-amwalikum waanfusikum thalikum khayrun lakum in kuntum taAAlamoona
11. That ye believe in God
And His Apostle, and that
Ye strive (your utmost)
In the Cause of God,
With your property
And your persons:
That will be best for you,
If ye but knew!
---

12. Yaghfir lakum thunoobakum wayudkhilkum jannatin tajree min tahtiha al-anharu wamasakina tayyibatan fee jannati AAadnin thalika alfawzu alAAatheemu
12. He will forgive you
Your sins, and admit you
To Gardens beneath which
Rivers flow, and to beautiful
Mansions in Gardens
Of Eternity: that is indeed
The supreme Achievement.
---

13. Waokhra tuhibboonaha nasrun mina Allahi wafathun qarreebun wabashshiri almu/mineena
13. And another (favour
Will He bestow), which ye
Do love,—help from God
And a speedy victory.
So give the Glad Tidings
To the Believers.
---

14. Ya ayyuha allatheena amanoo koonoo ansara Allahi kama qala AAeesa ibnu maryama lilhawariyyeena man ansaree ila Allahi qala alhawariyyoona nahnu ansaru Allahi faamanat ta-ifatun min banee isra-eela wakafarat ta-ifatun faayyadna allatheena amanoo AAala AAaduwwihim faasbahoo thahireena
14. O ye who believe!
Be ye helpers of God:
As said Jesus the son of Mary
To the Disciples, "Who will be
My helpers to (the work
Of) God?" Said the Disciples,
"We are God's helpers!"
Then a portion of the Children
Of Israel believed, and
A portion disbelieved:
But We gave power
To those who believed,
Against their enemies,
And they became
The ones that prevailed.