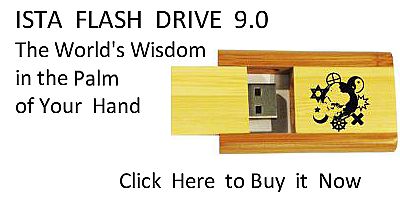 Sacred Texts
Islam
Index
Hypertext Qur'an
Unicode
Palmer
Pickthall
Yusuf Ali English
Rodwell
Sūra XLIV.: Du<u>kh</u>ān, or Smoke (or Mist.) Index
Previous
Next
---


The Holy Quran, tr. by Yusuf Ali, [1934], at sacred-texts.com
---
Sūra XLIV.: Dukhān, or Smoke (or Mist.)
Section 1

1. Hā-Mīm.
---

2. By the Book that
Makes things clear;—
---

3. Inna anzalnahu fee laylatin mubarakatin inna kunna munthireena
3. We sent it down
During a blessed night:
For We (ever) wish
To warn (against Evil).
---

4. Feeha yufraqu kullu amrin hakeemin
4. In that (night) is made
Distinct every affair
Of wisdom,
---

5. Amran min AAindina inna kunna mursileena
5. By command, from Our
Presence. For We (ever)
Send (revelations),
---

6. Rahmatan min rabbika innahu huwa alssameeAAu alAAaleemu
6. As a Mercy
From thy Lord:
For He hears and knows
(All things);
---

7. Rabbi alssamawati waal-ardi wama baynahuma in kuntum mooqineena
7. The Lord of the heavens
And the earth and all
Between them, if ye (but)
Have an assured faith.
---

8. La ilaha illa huwa yuhyee wayumeetu rabbukum warabbu aba-ikumu al-awwaleena
8. There is no god but He:
It is He Who gives life
And gives death,
The Lord and Cherisher
To you and your earliest
Ancestors.
---

9. Bal hum fee shakkin yalAAaboona
9. Yet they play about
In doubt.
---

10. Fairtaqib yawma ta/tee alssamao bidukhanin mubeenin
10. Then watch thou
For the Day
That the sky will
Bring forth a kind
Of smoke (or mist)
Plainly visible,
---

11. Yaghsha alnnasa hatha AAathabun aleemun
11. Enveloping the people:
This will be a Penalty
Grievous.
---

12. Rabbana ikshif AAanna alAAathaba inna mu/minoona
12. (They will say:)
"Our Lord! Remove
The Penalty from us,
For we do really believe!"
---

13. Anna lahumu alththikra waqad jaahum rasoolun mubeenun
13. How shall the Message
Be (effectual) for them,
Seeing that an Apostle
Explaining things clearly
Has (already) come to them,—
---

14. Thumma tawallaw AAanhu waqaloo muAAallamun majnoonun
14. Yet they turn away
From him and say: "Tutored
(By others), a man possessed!"
---

15. Inna kashifoo alAAathabi qaleelan innakum AAa-idoona
15. We shall indeed remove
The Penalty for a while,
(But) truly ye will revert
(To your ways).
---

16. Yawma nabtishu albatshata alkubra inna muntaqimoona
16. One day We shall seize
You with a mighty onslaught:
We will indeed (then)
Exact Retribution!
---

17. Walaqad fatanna qablahum qawma firAAawna wajaahum rasoolun kareemun
17. We did, before them,
Try the people of Pharaoh:
There came to them
An apostle most honourable,
---

18. An addoo ilayya AAibada Allahi innee lakum rasoolun ameenun
18. Saying: "Restore to me
The servants of God:
I am to you an apostle
Worthy of all trust;
---

19. Waan la taAAloo AAala Allahi innee ateekum bisultanin mubeenin
19. "And be not arrogant
As against God:
For I come to you
With authority manifest.
---

20. Wa-innee AAuthtu birabbee warabbikum an tarjumooni
20. "For me, I have sought
Safety with my Lord
And your Lord, against
Your injuring me.
---

21. Wa-in lam tu/minoo lee faiAAtazilooni
21. "If ye believe me not,
At least keep yourselves
Away from me."
---

22. FadaAAa rabbahu anna haola-i qawmun mujrimoona
22. (But they were aggressive:)
Then he cried
To his Lord:
"These are indeed
A people given to sin."
---

23. Faasri biAAibadee laylan innakum muttabaAAoona
23. (The reply came:)
"March forth with my servants
By night: for ye are
Sure to be pursued.
---

24. Waotruki albahra rahwan innahum jundun mughraqoona
24. "And leave the sea
As a furrow (divided):
For they are a host
(Destined) to be drowned."
---

25. Kam tarakoo min jannatin waAAuyoonin
25. How many were the gardens
And springs they left behind,
---

26. WazurooAAin wamaqamin kareemin
26. And corn-fields
And noble buildings,
---

27. WanaAAmatin kanoo feeha fakiheena
27. And wealth (and conveniences
Of life), wherein they
Had taken such delight!
---

28. Kathalika waawrathnaha qawman akhareena
28. Thus (was their end)!
And We made other people
Inherit (those things)!
---

29. Fama bakat AAalayhimu alssamao waal-ardu wama kanoo munthareena
29. And neither heaven
Nor earth shed a tear
Over them: nor were
They given a respite (again).