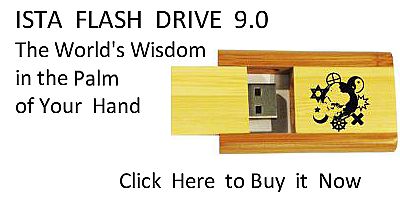 Sacred Texts
Islam
Index
Hypertext Qur'an
Unicode
Palmer
Pickthall
Yusuf Ali English
Rodwell
Sūra XXXVIII.: Ṣād (being one of the Abbreviated Letters). Index
Previous
Next
---


The Holy Quran, tr. by Yusuf Ali, [1934], at sacred-texts.com
---
Sūra XXXVIII.: Ṣād (being one of the Abbreviated Letters).
Section 2
---

15. Wama yanthuru haola-i illa sayhatan wahidatan ma laha min fawaqin
15. These (to-day) only wait
For a single mighty Blast,
Which (when it comes)
Will brook no delay.
---

16. Waqaloo rabbana AAajjil lana qittana qabla yawmi alhisabi
16. They say: "Our Lord!
Hasten to us our sentence
(Even) before the Day
Of Account!"
---

17. Isbir AAala ma yaqooloona waothkur AAabdana dawooda tha al-aydi innahu awwabun
17. Have patience at what they
Say, and remember Our Servant
David, the man of strength:
For he ever turned (to God).
---

18. Inna sakhkharna aljibala maAAahu yusabbihna bialAAashiyyi waal-ishraqi
18. It was We that made
The hills declare,
In unison with him,
Our Praises, at eventide
And at break of day,
---

19. Waalttayra mahshooratan kullun lahu awwabun
19. And the birds gathered
(In assemblies): all with him
Did turn (to God).
---

20. Washadadna mulkahu waataynahu alhikmata wafasla alkhitabi
20. We strengthened his kingdom,
And gave him wisdom
And sound judgment
In speech and decision.
---

21. Wahal ataka nabao alkhasmi ith tasawwaroo almihraba
21. Has the Story of
The Disputants reached thee?
Behold, they climbed over
The wall of the private chamber;
---

22. Ith dakhaloo AAala dawooda fafaziAAa minhum qaloo la takhaf khasmani bagha baAAduna AAala baAAdin faohkum baynana bialhaqqi wala tushtit waihdina ila sawa-i alssirati
22. When they entered
The presence of David,
And he was terrified
Of them, they said:
"Fear not: we are two
Disputants, one of whom
Has wronged the other:
Decide now between us
With truth, and treat us not
With unjustice, but guide us
To the even Path.
---

23. Inna hatha akhee lahu tisAAun watisAAoona naAAjatan waliya naAAjatun wahidatun faqala akfilneeha waAAazzanee fee alkhitabi
23. "This man is my brother:
He has nine and ninety
Ewes, and I have (but) one:
Yet he says, "Commit her
To my care," and is (moreover)
Harsh to me in speech."
---

24. Qala laqad thalamaka bisu-ali naAAjatika ila niAAajihi wa-inna katheeran mina alkhulata-i layabghee baAAduhum AAala baAAdin illa allatheena amanoo waAAamiloo alssalihati waqaleelun ma hum wathanna dawoodu annama fatannahu faistaghfara rabbahu wakharra rakiAAan waanaba
24. (David) said: "He has
Undoubtedly wronged thee
In demanding thy (single) ewe
To be added to his (flock
Of) ewes: truly many
Are the Partners (in business)
Who wrong each other:
Not so do those who believe
And work deeds of righteousness,
And how few are they?"…
And David gathered that we
Had tried him: he asked
Forgiveness of his Lord,
Fell down, bowing
(In prostration), and turned
(To God in repentance).
---

25. Faghafarna lahu thalika wa-inna lahu AAindana lazulfa wahusna maabin
25. So We forgave him
This (lapse): he enjoyed,
Indeed, a Near Approach to Us,
And a beautiful Place
Of (final) Return.
---

26. Ya dawoodu inna jaAAalnaka khaleefatan fee al-ardi faohkum bayna alnnasi bialhaqqi wala tattabiAAi alhawa fayudillaka AAan sabeeli Allahi inna allatheena yadilloona AAan sabeeli Allahi lahum AAathabun shadeedun bima nasoo yawma alhisabi
26.