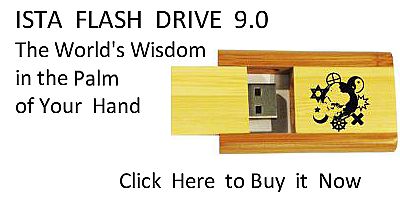 Sacred Texts
Islam
Index
Hypertext Qur'an
Unicode
Palmer
Pickthall
Yusuf Ali English
Rodwell
Sūra XXXIV.: Sabā, or the City of Sabā Index
Previous
Next
---


The Holy Quran, tr. by Yusuf Ali, [1934], at sacred-texts.com
---
Sūra XXXIV.: Sabā, or the City of Sabā
Section 2
---

10. Walaqad atayna dawooda minna fadlan ya jibalu awwibee maAAahu waalttayra waalanna lahu alhadeeda
10. We bestowed Grace aforetime
On David from Ourselves:
"O ye Mountains! sing ye
Back the Praises of God
With him! and ye birds
(Also)! And We made
The iron soft for him;—
---

11. Ani iAAmal sabighatin waqaddir fee alssardi waiAAmaloo salihan innee bima taAAmaloona baseerun
11. (Commanding), "Make thou
Coats of mail, balancing well
The rings of chain armour,
And work ye righteousness;
For be sure I see
(Clearly) all that ye do."
---

12. Walisulaymana alrreeha ghuduwwuha shahrun warawahuha shahrun waasalna lahu AAayna alqitri wamina aljinni man yaAAmalu bayna yadayhi bi-ithni rabbihi waman yazigh minhum AAan amrina nuthiqhu min AAathabi alssaAAeeri
12. And to Solomon (We
Made) the Wind (obedient):
Its early morning (stride)
Was a month's (journey),
And its evening (stride)
Was a month's (journey);
And We made a Font
Of molten brass to flow
For him; and there were
Jinns that worked in front
Of him, by the leave
Of his Lord, and if any
Of them turned aside
From Our command, We
Made him taste
Of the Penalty
Of the Blazing Fire.
---

13. YaAAmaloona lahu ma yashao min mahareeba watamatheela wajifanin kaaljawabi waqudoorin rasiyatin iAAmaloo ala dawooda shukran waqaleelun min AAibadiya alshshakooru
13. They worked for him
As he desired, (making) Arches,
Images, Basons
As large as Reservoirs,
And (cooking) Cauldrons fixed
(In their places): "Work ye,
Sons of David, with thanks!
But few of My servants
Are grateful!"
---

14. Falamma qadayna AAalayhi almawta ma dallahum AAala mawtihi illa dabbatu al-ardi ta/kulu minsaatahu falamma kharra tabayyanati aljinnu an law kanoo yaAAlamoona alghayba ma labithoo fee alAAathabi almuheeni
14. Then, when We decreed
(Solomon's) death, nothing showed them
His death except a little
Worm of the earth, which
Kept (slowly) gnawing away
At his staff: so when he
Fell down, the Jinns saw
Plainly that if they had
Known the unseen, they
Would not have tarried
In the humiliating Penalty
(Of their Task).
---

15. Laqad kana lisaba-in fee maskanihim ayatun jannatani AAan yameenin washimalin kuloo min rizqi rabbikum waoshkuroo lahu baldatun tayyibatun warabbun ghafoorun
15. There was, for Sabā,
Aforetime, a Sign in their
Home-land—two Gardens
To the right and to the left.
"Eat of the Sustenance (provided)
By your Lord, and be grateful
To Him: a territory fair and happy,
And a Lord Oft-Forgiving!
---

16. FaaAAradoo faarsalna AAalayhim sayla alAAarimi wabaddalnahum bijannatayhim jannatayni thawatay okulin khamtin waathlin washay-in min sidrin qaleelin
16. But they turned away
(From God), and We sent
Against them the flood
(Released) from the Dams,
And We converted their two
Garden (rows) into "gardens"
Producing bitter fruit,
And tamarisks, and some few
(Stunted) Lote-trees.
---

17. Thalika jazaynahum bima kafaroo wahal nujazee illa alkafoora
17. That was the Requital
We gave them because
They ungratefully rejected Faith:
And never do We give
(Such) requital except to such
As are ungrateful rejecters.
---

18. WajaAAalna baynahum wabayna alqura allatee barakna feeha quran thahiratan waqaddarna feeha alssayra seeroo feeha layaliya waayyaman amineena
18. Between them and the Cities
On which We had poured
Our blessings, We had placed
Cities in prominent positions,
And between them We had
Appointed stages of journey
In due proportion: "Travel therein,
Secure, by night and by day."
---

19. Faqaloo rabbana baAAid bayna asfarina wathalamoo anfusahum fajaAAalnahum ahadeetha wamazzaqnahum kulla mumazzaqin inna fee thalika laayatin likulli sabbarin shakoorin
19. But they said: "Our Lord!
Place longer distances
Between our journey-stages":
But they wronged themselves (therein).
At length We made them
As a tale (that is told),
And We dispersed them
All in scattered fragments.
Verily in this are Signs
For every (soul that is)
Patiently constant and grateful.
---

20. Walaqad saddaqa AAalayhim ibleesu thannahu faittabaAAoohu illa fareeqan mina almu/mineena
20. And on them did Satan
Prove true his idea,
And they followed him, all
But a Party that believed.
---

21. Wama kana lahu AAalayhim min sultanin illa linaAAlama man yu/minu bial-akhirati mimman huwa minha fee shakkin warabbuka AAala kulli shay-in hafeethun
21. But he had no authority
Over them,—except that We
Might test the man who
Believes in the Hereafter
From him who is in doubt
Concerning it: and thy Lord
Doth watch over all things.