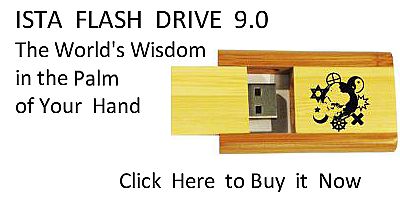 Sacred Texts
Islam
Index
Hypertext Qur'an
Unicode
Palmer
Pickthall
Yusuf Ali English
Rodwell
Sūra XXVI.: Shu'arāa, or The Poets. Index
Previous
Next
---


The Holy Quran, tr. by Yusuf Ali, [1934], at sacred-texts.com
---
Sūra XXVI.: Shu'arāa, or The Poets.
Section 1

1. Tā. Sīn. Mīm.
---

2. Tilka ayatu alkitabi almubeeni
2. These are Verses of the Book
That makes (things) clear.
---

3. LaAAallaka bakhiAAun nafsaka alla yakoonoo mu/mineena
3. It may be thou frettest
Thy soul with grief, that they
Do not become Believers.
---

4. In nasha/ nunazzil AAalayhim mina alssama-i ayatan fathallat aAAnaquhum laha khadiAAeena
4. If (such) were Our Will,
We could send down to them
From the sky a Sign,
To which they would bend
Their necks in humility.
---

5. Wama ya/teehim min thikrin mina alrrahmani muhdathin illa kanoo AAanhu muAArideena
5. But there comes not
To them a newly-revealed
Message from (God) Most Gracious,
But they turn away therefrom.
---

6. Faqad kaththaboo fasaya/teehim anbao ma kanoo bihi yastahzi-oona
6. They have indeed rejected
(The Message): so they will
Know soon (enough) the truth
Of what they mocked at!
---

7. Awa lam yaraw ila al-ardi kam anbatna feeha min kulli zawjin kareemin
7. Do they not look
At the earth,—how many
Noble things of all kinds
We have produced therein?
---

8. Inna fee thalika laayatan wama kana aktharuhum mu/mineena
8. Verily, in this is a Sign:
But most of them
Do not believe.
---

9. Wa-inna rabbaka lahuwa alAAazeezu alrraheemu
9. And verily, thy Lord
Is He, the Exalted in Might,
Most Merciful.