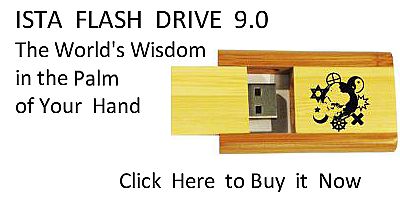 Sacred Texts
Islam
Index
Hypertext Qur'an
Unicode
Palmer
Pickthall
Yusuf Ali English
Rodwell
Sūra XVI.: Naḥl or The Bee. Index
Previous
Next
---


The Holy Quran, tr. by Yusuf Ali, [1934], at sacred-texts.com
---
Sūra XVI.: Naḥl or The Bee.
Section 2
---

10. Huwa allathee anzala mina alssama-i maan lakum minhu sharabun waminhu shajarun feehi tuseemoona
10. It is He Who sends down
Rain from the sky:
From it ye drink,
And out of it (grows)
The vegetation on which
Ye feed your cattle.
---
11. Yunbitu lakum bihi alzzarAAa waalzzaytoona waalnnakheela waal-aAAnaba wamin kulli alththamarati inna fee thalika laayatan liqawmin yatafakkaroona
11. With it He produces
For you corn, olives,
Date-palms, grapes,
And every kind of fruit:
Verily in this is a Sign
For those who give thought.
---

12. Wasakhkhara lakumu allayla waalnnahara waalshshamsa waalqamara waalnnujoomu musakhkharatun bi-amrihi inna fee thalika laayatin liqawmin yaAAqiloona
12. He has made subject to you
The Night and the Day;
The Sun and the Moon;
And the Stars are in subjection
By His Command: verily
In this are Signs
For men who are wise.
---

13. Wama tharaa lakum fee al-ardi mukhtalifan alwanuhu inna fee thalika laayatan liqawmin yaththakkaroona
13. And the things on this earth
Which He has multiplied
In varying colours
(and qualities):
Verily in this is a Sign
For men who celebrate
The praises of God
(in gratitude).
---

14. Wahuwa allathee sakhkhara albahra lita/kuloo minhu lahman tariyyan watastakhrijoo minhu hilyatan talbasoonaha watara alfulka mawakhira feehi walitabtaghoo min fadlihi walaAAallakum tashkuroona
14. It is He Who has made
The sea subject, that ye
May eat thereof flesh
That is fresh and tender,
And that ye may extract
Therefrom ornaments to wear;
And thou seest the ships
Therein that plough the waves,
That ye may seek (thus)
Of the bounty of God
And that ye may be grateful.
---

15. Waalqa fee al-ardi rawasiya an tameeda bikum waanharan wasubulan laAAallakum tahtadoona
15. And He has set up
On the earth mountains
Standing firm, lest it should
Shake with you; and rivers
And roads; that ye
May guide yourselves;
---

16. WaAAalamatin wabialnnajmi hum yahtadoona
16. And marks and sign-posts;
And by the stars
(Men) guide themselves.
---

17. Afaman yakhluqu kaman la yakhluqu afala tathakkaroona
17. Is then He Who creates
Like one that creates not?
Will ye not receive admonition?
---

18. Wa-in taAAuddoo niAAmata Allahi la tuhsooha inna Allaha laghafoorun raheemun
18. If ye would count up
The favours of God,
Never would ye be able
To number them: for God
Is Oft-Forgiving, Most Merciful.
---

19. WaAllahu yaAAlamu ma tusirroona wama tuAAlinoona
19. And God doth know
What ye conceal,
And what ye reveal.
---

20. Waallatheena yadAAoona min dooni Allahi la yakhluqoona shay-an wahum yukhlaqoona
20. Those whom they invoke
Besides God create nothing
And are themselves created.
---

21. Amwatun ghayru ahya-in wama yashAAuroona ayyana yubAAathoona
21. (They are things) dead,
Lifeless: nor do they know
When they will be raised up.