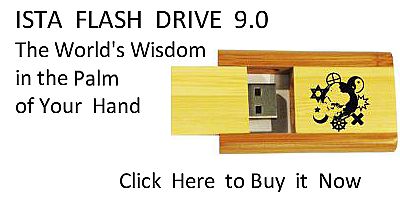 Sacred Texts
Islam
Index
Hypertext Qur'an
Unicode
Palmer
Pickthall
Yusuf Ali English
Rodwell
Sūra VII.: A'rāf, or the Heights Index
Previous
Next
---


The Holy Quran, tr. by Yusuf Ali, [1934], at sacred-texts.com
---
Sūra VII.: A'rāf, or the Heights
Section 18
---

148. Waittakhatha qawmu moosa min baAAdihi min huliyyihim AAijlan jasadan lahu khuwarun alam yaraw annahu la yukallimuhum wala yahdeehim sabeelan ittakhathoohu wakanoo thalimeena
148. The people of Moses made,
In his absence, out of their ornaments,
The image of a calf,
(for worship):
It seemed to low: did they
Not see that it could
Neither speak to them, nor
Show them the Way?
They took it for worship
And they did wrong.
---

149. Walamma suqita fee aydeehim waraaw annahum qad dalloo qaloo la-in lam yarhamna rabbuna wayaghfir lana lanakoonanna mina alkhasireena
149. When they repented, and saw
That they had erred,
They said: "if our Lord
Have not mercy upon us
And forgive us, we shall
Indeed be of those who perish."
---

150. Walamma rajaAAa moosa ila qawmihi ghadbana asifan qala bi/sama khalaftumoonee min baAAdee aAAajiltum amra rabbikum waalqa al-alwaha waakhatha bira/si akheehi yajurruhu ilayhi qala ibna omma inna alqawma istadAAafoonee wakadoo yaqtuloonanee fala tushmit biya al-aAAdaa wala tajAAalnee maAAa alqawmi alththalimeena
150. When Moses came back
To his people, angry and grieved,
He said: "Evil it is that ye
Have done in my place
In my absence: did ye
Make haste to bring on
The judgment of your Lord?"
He put down the Tablets,
Seized his brother by (the hair
Of) his head, and dragged him
To him. Aaron said:
"Son of my mother! The people
Did indeed reckon me
As naught, and went near
To slaying me! Make not
The enemies rejoice over
My misfortune, nor count thou
Me amongst the people
Of sin."
---

151. Qala rabbi ighfir lee wali-akhee waadkhilna fee rahmatika waanta arhamu alrrahimeena
151. Moses prayed: "O my Lord!
Forgive me and my brother!
Admit us to Thy mercy!
For Thou art the Most Merciful
Of those who show mercy!"