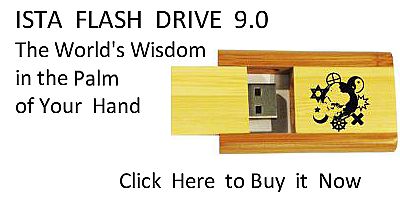 Sacred Texts
Islam
Index
Hypertext Qur'an
Unicode
Palmer
Pickthall
Yusuf Ali English
Rodwell
Sūra IV.: Nisāa, or The Women. Index
Previous
Next
---


The Holy Quran, tr. by Yusuf Ali, [1934], at sacred-texts.com
---
Sūra IV.: Nisāa, or The Women.
Section 21
---

142. Inna almunafiqeena yukhadiAAoona Allaha wahuwa khadiAAuhum wa-itha qamoo ila alssalati qamoo kusala yuraoona alnnasa wala yathkuroona Allaha illa qaleelan
142. The Hypocrites—they think
They are over-reaching God,
But He will over-reach them:
When they stand up to prayer,
They stand without earnestness,
To be seen of men,
But little do they hold
God in remembrance;
---

143. Muthabthabeena bayna thalika la ila haola-i wala ila haola-i waman yudlili Allahu falan tajida lahu sabeelan
143. (They are) distracted in mind
Even in the midst of it,—
Being (sincerely) for neither
One group nor for another.
Whom God leaves straying,—
Never wilt thou find
For him the Way.
---

144. Ya ayyuha allatheena amanoo la tattakhithoo alkafireena awliyaa min dooni almu/mineena atureedoona an tajAAaloo lillahi AAalaykum sultanan mubeenan
144. O ye who believe!
Take not for friends
Unbelievers rather than
Believers: do ye wish
To offer God an open
Proof against yourselves?
---

145. Inna almunafiqeena fee alddarki al-asfali mina alnnari walan tajida lahum naseeran
145. The Hypocrites will be
In the lowest depths
Of the Fire: no helper
Wilt thou find for them;—
---

146. Illa allatheena taboo waaslahoo waiAAtasamoo biAllahi waakhlasoo deenahum lillahi faola-ika maAAa almu/mineena wasawfa yu/ti Allahu almu/mineena ajran AAatheeman
146. Except for those who repent,
Mend (their life), hold fast
To God, and purify their religion
As in God's sight: if so
They will be (numbered)
With the Believers.
And soon will God
Grant to the Believers
A reward of immense value.
---

147. Ma yafAAalu Allahu biAAathabikum in shakartum waamantum wakana Allahu shakiran AAaleeman
147. What can God gain
By your punishment,
If ye are grateful
And ye believe?
Nay, it is God
That recogniseth
(All good), and knoweth
All things.
---

148. La yuhibbu Allahu aljahra bialssoo-i mina alqawli illa man thulima wakana Allahu sameeAAan AAaleeman
148. God loveth not that evil
Should be noised abroad
In public speech, except
Where injustice hath been
Done; for God
Is He who heareth
And knoweth all things.
---

149. In tubdoo khayran aw tukhfoohu aw taAAfoo AAan soo-in fa-inna Allaha kana AAafuwwan qadeeran
149. Whether ye publish
A good deed or conceal it
Or cover evil with pardon,
Verily God doth blot out
(Sins) and hath power
(In the judgment of values),
---

150. Inna allatheena yakfuroona biAllahi warusulihi wayureedoona an yufarriqoo bayna Allahi warusulihi wayaqooloona nu/minu bibaAAdin wanakfuru bibaAAdin wayureedoona an yattakhithoo bayna thalika sabeelan
150. Those who deny God
And His apostles, and (those
Who) wish to separate
God from His apostles,
Saying: "We believe in some
But reject others":
And (those who) wish
To take a course midway,—
---

151. Ola-ika humu alkafiroona haqqan waaAAtadna lilkafireena AAathaban muheenan
151. They are in truth
(Equally) Unbelievers;
And We have prepared
For Unbelievers a humiliating
Punishment.
---
152. Waallatheena amanoo biAllahi warusulihi walam yufarriqoo bayna ahadin minhum ola-ika sawfa yu/teehim ojoorahum wakana Allahu ghafooran raheeman
152. To those who believe
In God and His apostles
And make no distinction
Between any of the apostles,
We shall soon give
Their (due) rewards:
For God is Oft-forgiving,
Most Merciful.