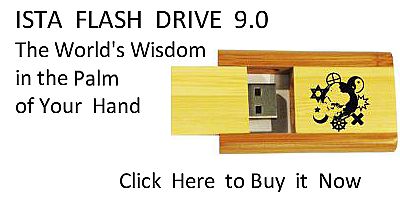 Sacred Texts
Islam
Index
Hypertext Qur'an
Unicode
Palmer
Pickthall
Yusuf Ali English
Rodwell
Sūra III.: Āl-i-'Imrān, or The Family of 'Imrān. Index
Previous
Next
---


The Holy Quran, tr. by Yusuf Ali, [1934], at sacred-texts.com
---
Sūra III.: Āl-i-'Imrān, or The Family of 'Imrān.
Section 12
---

110. Kuntum khayra ommatin okhrijat lilnnasi ta/muroona bialmaAAroofi watanhawna AAani almunkari watu/minoona biAllahi walaw amana ahlu alkitabi lakana khayran lahum minhumu almu/minoona waaktharuhumu alfasiqoona
110. Ye are the best
Of Peoples, evolved
For mankind,
Enjoining what is right,
Forbidding what is wrong,
And believing in God.
If only the People of the Book
Had faith, it were best
For them: among them
Are some who have faith,
But most of them
Are perverted transgressors.
---

111. Lan yadurrookum illa athan wa-in yuqatilookum yuwallookumu al-adbara thumma la yunsaroona
111.
---

112. Duribat AAalayhimu alththillatu ayna ma thuqifoo illa bihablin mina Allahi wahablin mina alnnasi wabaoo bighadabin mina Allahi waduribat AAalayhimu almaskanatu thalika bi-annahum kanoo yakfuroona bi-ayati Allahi wayaqtuloona al-anbiyaa bighayri haqqin thalika bima AAasaw wakanoo yaAAtadoona
112. Shame is pitched over them
(Like a tent) wherever
They are found,
Except when under a covenant
(Of protection) from God
And from men; they draw
On themselves wrath from God,
And pitched over them
Is (the tent of) destitution.
This because they rejected
The Signs of God, and slew
The Prophets in defiance of right;
This because they rebelled
And transgressed beyond bounds.
---

113. Laysoo sawaan min ahli alkitabi ommatun qa-imatun yatloona ayati Allahi anaa allayli wahum yasjudoona
113. Not all of them are alike:
Of the People of the Book
Are a portion that stand
(For the right); they rehearse
The Signs of God all night long,
And they prostrate themselves
In adoration.
---

114. Yu/minoona biAllahi waalyawmi al-akhiri waya/muroona bialmaAAroofi wayanhawna AAani almunkari wayusariAAoona fee alkhayrati waola-ika mina alssaliheena
114. They believe in God
And the Last Day;
They enjoin what is right,
And forbid what is wrong;
And they hasten (in emulation)
In (all) good works:
They are in the ranks
Of the righteous.
---
115. Wama yafAAaloo min khayrin falan yukfaroohu waAllahu AAaleemun bialmuttaqeena
115. Of the good that they do,
Nothing will be rejected
Of them; for God knoweth well
Those that do right.
---

116. Inna allatheena kafaroo lan tughniya AAanhum amwaluhum wala awladuhum mina Allahi shay-an waola-ika as-habu alnnari hum feeha khalidoona
116. Those who reject Faith,—
Neither their possessions
Nor their (numerous) progeny
Will avail them aught against God:
They will be Companions
Of the Fire,—dwelling
Therein (for ever).
---

117. Mathalu ma yunfiqoona fee hathihi alhayati alddunya kamathali reehin feeha sirrun asabat hartha qawmin thalamoo anfusahum faahlakat-hu wama thalamahumu Allahu walakin anfusahum yathlimoona
117. What they spend
In the life
Of this (material) world
May be likened to a Wind
Which brings a nipping frost:
It strikes and destroys the harvest
Of men who have wronged
Their own souls: it is not God
That hath wronged them, but
They wrong themselves.
---

118. Ya ayyuha allatheena amanoo la tattakhithoo bitanatan min doonikum la ya/loonakum khabalan waddoo ma AAanittum qad badati albaghdao min afwahihim wama tukhfee sudooruhum akbaru qad bayyanna lakumu al-ayati in kuntum taAAqiloona
118. O ye who believe!
Take not into your intimacy
Those outside your ranks:
They will not fail
To corrupt you. They
Only desire your ruin:
Rank hatred has already
Appeared from their mouths:
What their hearts conceal
Is far worse.
We have made plain
To you the Signs,
If ye have wisdom.
---

119. Ha antum ola-i tuhibboonahum wala yuhibboonakum watu/minoona bialkitabi kullihi wa-itha laqookum qaloo amanna wa-itha khalaw AAaddoo AAalaykumu al-anamila mina alghaythi qul mootoo bighaythikum inna Allaha AAaleemun bithati alssudoori
119. Ah! ye are those
Who love them,
But they love you not,
Though ye believe
In the whole of the Book,
When they meet you,
They say, "We believe":
But when they are alone,
They bite off the very tips
Of their fingers at you
In their rage. Say:
"Perish in your rage;
God knoweth well
All the secrets of the heart."
---

120. In tamsaskum hasanatun tasu/hum wa-in tusibkum sayyi-atun yafrahoo biha wa-in tasbiroo watattaqoo la yadurrukum kayduhum shay-an inna Allaha bima yaAAmaloona muheetun
120. If aught that is good
Befalls you, it grieves them;
But if some misfortune
Overtakes you, they rejoice
At it. But if ye are constant
And do right,
Not the least harm
Will their cunning
Do to you; for God
Compasseth round about
All that they do.