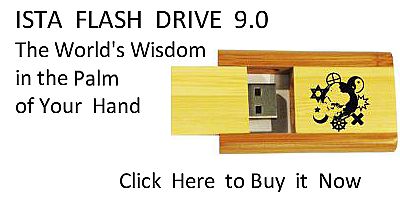 Sacred Texts
Hinduism
Index
Previous
Next
---
THE TWELFTH BOOK
Chapter VI
On the one thousand and eight names of the Gâyatrî
1-3. Nârada said :-- O Bhagavân! O All-knowing One! O Thou versed in all the S'âstras! I have heard from Thy mouth all the secrets of S'rutis and Smritis. Now I ask Thee, O Deva! How can the knowledge of that Veda Vidyâ (Learning) be obtained by which all sins are rooted out and destroyed, how is Brahmajñânam obtained and how can Moksa be obtained? How can death be conquered and how can
the best results be obtained in this world and in the next. O Lotus-eyed One! Thou ought'st to describe fully all these to me.
4-9. Nârâyana said :-- O Nârada! O Highly Learned One! Sâdhu! Sâdhu! You have now put a nice question indeed! Now I will describe one thousand and eight names of the Gâyatrî Devî. Listen attentively. These all sin-destroying auspicious names were composed by Brahmâ and first recited by Him. Its Risi is Brahmâ; the Chhandas is Anustup; the Devatâ is Gâyatrî; its Vîja is Halavarna (consonants) and its S'akti is Svaravarna (vowels). Perform the Anga Nyâsa and the Kara Nyâsa by the Mâtrikâ varnas (that is, by the fifty syllables). Now hear its Dhyânam, that will do good to the Sâdhakas (the practisers). [N.B. :-- Amga Nyâsa - Touching the limbs of the body with the hand accompanied by appropriate Mantras. Kara Nyâsa - assignment of the various parts of fingers and hand to different deities which is usually accompanied with prayers and corresponding gesticulations.] I worship the Kumârî (virgin) Gâyatrî Devî, the Lotus-eyed One, riding on the Swan (the Prânas), and seated on a lotus (creation); Who is three-eyed and of a red colour; and Who is bright and decorated with gems and jewels of red, white, green, blue, yellow and other variegated colours; Who is holding in Her hands Kundikâ, the rosary, lotus and making signs as if ready to grant the desired boons and on whose neck is suspended the garland of red flowers. I worship the Devî Gâyatrî. [Note :-- The colours are the various emotions and feelings.]
10-16. Now I will recite the one thousand and eight names of the Gâyatrî, beginning with the syllable "a" and going on a, â, i, î, etc., in due order of the alphabets. Listen! Her ways and actions cannot be comprehended by intellect (Buddhi); She is therefore Achintya Laksanâ; She is Avyaktâ (unmanifested; unspeakable); She is Arthamâtrimahes'varî, (because She is the Controller of Brahmâ, etc.); She is Amritârnava madhyasthâ, Ajitâ and Aparâjitâ. Thou art Animâdigunâdhârâ, Arka mandalasamsthitâ, Ajarâ, Ajâ, Aparâ, Adharmâ (she has no dharma, caste, etc.), Aksasûtradharâ, Adharâ; Akârâdaksakârântâ (beginning with the syllable "a" and ending with the syllable "ksa", thus comprising the fifty syllables), Arisadvargabhedinî (destroying the five passions), Anjanâdripratîkâs'â, Anjanâdrinivâsinî, Aditi, Ajapâ, Avidyâ, Aravindanibheksanâ, Antarvahihsthitâ, Avidyâdhvamsinî, and Antarâtmikâ. Thou art Ajâ. Ajamukhâvâsâ (residing in the mouth of Brahmâ), Aravindanibhânanâ, (Vyanjanavarnâtmikâ, therefore called) Ardhamâtrâ, Arthadânajñâ (because She grants all the Purusârthas.)
Arimandalamarddinî, Asuraghnî, Amâvâsyâ, Alaksîghnî, Antyajârchitâ. Thus end Her names beginning with "A". Now the names with
 "" Thou art Âdi Laksmî, Âdi S'akti, Âkriti, Âyatânanâ, Âdityapadavichârâ, Âdityaparisevitâ, Âchâryâ, Âvartanâ; Âchârâ, and Âdi Mûrti nivâsinî.
17-18. Thou art Âgneyî, Âmarî, Âdyâ, Ârâdhyâ, Âsanasthitâ, Âdhâra nilayâ (seated in the Mulâdhâra), Âdhârâ (the Refuge of all), and Âkâs'ânta nivâsini (of the nature of Aham tattva; Thou art Âdyâksara samâyuktâ, Ântarâkâs'arûpinî, Âdityamandalagatâ, Ântaradhvântanâs'inî, (i.e., destroyer of the Moha of Jîvas). Then come the names beginning with "I."
19-25. Thou art Indirâ, Istadâ, Istâ Indîvaraniveksanâ, Irâvatî, Indrapadâ, Indrânî, Indurûpinî, Iksukodandasamyuktâ, Isusandhânakârinî, Indranîlasamakârâ, Idâpingalarûpinî, Indrâksî, Îs'varî, Devî Îhâtrayavivarjitâ. Thou art Umâ, Usâ, Udunibhâ, Urvârukaphalânanâ, Uduprabhâ, Udumatî, Udupâ, Udumadhyagâ, Ûrdha, Ûrdhakes'î, Ûrdhadhogatibhedinî, Ûrdhavâhupriyâ, Ûrmimâlâvâggranthadâyinî. Thou art Rita, Risi, Ritumatî (the Creatrix of the world), Risidevanamaskritâ, Rigvedâ, Rinahartrî, Risimandala chârinî, Riddhidâ, Rijumârgasthâ, Rijudharmâ, Rijupradâ, Rigvedanilayâ, Rijvî, Lupta dharma pravartinî, Lûtârivarasam bhûtâ, Lûtâdivisahârinî.
26-30. Thou art Ekâksarâ, Ekamâtrâ, Ekâ, Ekaikanisthitâ, Aindrî, Airâvatârûdhâ, Aihikâmusmikapradâ, Omkârâ, Osadhî, Otâ, Otaprotanivâsinî, Aurbbâ, Ausadhasampannâ, Aupâsanaphalapradâ, Andamadhyasthitâ, Ahkâramanurûpinî. (Visargarûpinî). Thus end the names beginning with vowels.
Now begin the names beginning with consonants. Thou art Kâtyâyanî, Kâlarâtri, Kâmâksî, Kâmasundarî, Kamalâ,. Kâminî, Kântâ, Kâmadâ, Kâlakanthinî, Karikumbha stana bharâ, Karavîra Suvâsinî, Kalyanî, Kundalavatî, Kuruksetranivâsinî, Kuruvinda, dalâkârâ, Kundalî, and Kumudâlayâ.
31-32. Thou art Kâlajhibhâ, Karâlâsyâ, Kâlikâ, Kâlarûpinî, Kâmanîyagunâ, Kânti, Kalâdhârâ, Kumudvatî, Kaus'ikî, Kamalâkârâ, Kâmachâraprabhanjinî. Thou art Kaumarî, Karunâpângî, Kakubanta (as presiding over all the quarters), and Karipriyâ.
33-37. Thou art Kes'arî, Kes'avanutâ, Kadamba Kus'umapriyâ, Kâlindî, Kâlikâ, Kâñchî, Kalas'odbhavasamstutâ. Thou art Kâmamâtâ, Kratumatî, Kâmarûpâ, Kripâvatî, Kumârî, Kunda nilayâ, Kirâtî, Kîravâhana, Kaikeyî, Kokilâlâpâ, Ketakî, Kusumapriyâ, Kamandaludharâ, Kâlî, Karmanirmûlakârinî, Kalahansagati, Kaksâ, Kritâ, Krita, Kautukamangalâ, Kastûrîtilakâ, Kamrâ, Karîndra Gamanâ, Kuhû, Karpûralepanâ, Krisnâ, Kapilâ, Kuharâs'rayâ, Kûtasthâ, Kudharâ, Kamrâ, Kuksisthâkhilavistapâ.
Thus end the names with Ka. Now come those with Kha.
38-62. Thou art Khadga Khetadharâ, Kharbhâ, Khecharî, Khagavâhanâ, Khattânga dhârinî, Khyâta, Khagarâjoparisthitâ, Khalaghnî, Khanditajarâ, Khadâksyânapradâyinî, Khandendu tilakâ.
Thou art Gangâ, Ganes'a guhapûjita, Gâyatrî, Gomatî, Gîtâ, Gândhârî, Gânalolupâ, Gautamî, Gâminî, Gâdhâ, Gandharvâpsarasevitâ, Govinda charanâ krântâ, Gunatraya vibhâbitâ, Gandharvî, Gahvarî, Gotrâ, Girîs'â, Gahanâ, Gamî, Guhâvâsâ, Gunavatî (of good qualities), Gurupâpapranâs'inî, Gurbhî, Gunavatî (of the three gunas), Guhyâ, Goptavyâ, Gunadâyinî, Girijâ, Guhyamâtangî, Garudadhvajavallabhâ, Garvâpahârinî, Godâ (grating Heaven), Gokulasthâ, Gadâdharâ, Gokarnanilayâ saktâ, and Guhyamandala vartinî.
Now the names with "Gha". Thou art Gharmadâ, Ghanadâ, Ghantâ, Ghora Dânava marddinî, Ghrinî mantra mayî (of the Sûrya mantra, Ghrinî is to shine). Ghosâ, Ghanasampâtadâyinî, Ghantâra-vapriyâ, Ghrânâ, Ghrinisantustikârinî (giving pleasure to the Sun), Ghanârimandalâ, Ghûrnâ, Ghritâchî, Ghanaveginî, Gñânadhâtumayî. Thou art Charchâ, Charchitâ, Châruhâsinî, Chatulâ, Chandikâ, Chitrâ, Chitramâlyayi bhûsitâ, Chaturbhujâ. Châru dantâ, Châturî, Charitapradâ, Chûlikâ, Chitravastrântâ, Chandramah Karna Kundalâ, Chandrahâsâ, Chârudâtrî, Chakorî, Ghandrahâsinî, Chandrikâ, Chandradhâtrî, Chaurî, Chorâ, Chandikâ, Chanchadvâgvâdinî, Chandrachûdâ, Choravinâs'inî, Châruchandana liptângî, Chanchachchâmaravîjitâ, Chârumadhyâ, Chârugati, Chandilâ, Chandrarûpinî, Châruhoma priyâ, Chârvâ, Charitâ, Chakrabâhukâ, Chandramandalamadhyasthâ, Chandramandala Darpanâ, Chakravâkastanî, Chestâ, Chitrâ, Châruvilâsinî, Chitsvarûpâ; Chandavatî, Chandramâ, Chandanapriyâ, Chodayitrî (as impelling the Jîvas always to actions), Chiraprajñâ, Châtakâ, Châruhetukî.
Thou art Chhatrayâtâ, Chhatradharâ, Chhâyâ, Chhandhahparichchhadâ, Chhâyâ Devî, Chhidranakhâ, Chhannendriyavisarpinî, Chhandonustuppratisthântâ, Chhidropadrava bhedinî, Chhedâ, Chhatres'varî, Chhinnâ, Chhurikâ, and Chhelanpriyâ. Thou art Jananî, Janmrarahitâ, Jâtaveda, Jaganmayî, Jâhnavî, Jatilâ, Jatrî (Jetrî), Jarâmarana varjitâ, Jambu dvîpa vatî, JvâIâ, Jayantî, Jalasâlinî, Jitendrîyâ, Jitakrodhâ, Jitâmitrâ, Jagatpriyâ, Jâtarûpamayî, Jihvâ, Jânakî, Jagatî, Jarâ (Jayâ) Janitrî, Jahnutanayâ, Jagattrayahitaisinî, Jvâlamulî, Japavatî, Jvaraghnî, Jitavistapâ, Jitâkrântamayî, Jvâlâ, Jâgratî, Jvaradevatâ, Jvalantî, Jaladâ, Jyesthâ, Jyâghosâ sphota dinmukhî, Jambhinî, Jrimbhanâ, Jrimbhâ, Jvalanmânikya Kundalâ. Jhinjhikâ, Jhananirghosâ, Jhanjhâ
Mâruta veginî, Jhallakîvâdya kus'alâ, Nrûpâ, Nbhujâ, Tanka bhedinî, Tanka bânasamâyuktâ, Tankinî, Tanka bhedinî, Tankîganakritâghosâ, Tankanîya mahorasâ, Tankâra Kârinî, Tha tha s'avdaninâdinî.
63-80. Now come the names beginning with "Da." They are :-- Dâmarî, Dâkinî, Dimbhâ, Dundamâraikanirjitâ, Dâmarîtantramargasthâ, Dandadamarunâdinî, Dindîravasahâ, Dimbhalasat krîdâparâyanâ (dancing with joy in battles). Then Dhundhi vighnes'a jananî, Dhakkâ hastâ, Dhilivrajâ (followed by S'iva ganas), Nityajñânâ, Nirupamâ, Nirgunâ and Narmadâ river. Now :-- Trigunâ, Tripadâ, Tantrî, Tulasî, Tarunâ, Tara, Trivikramapadâ krântâ, Tûrîyapadagâminî, Tarunâ ditya samkas'â, Tâmasî, Tuhinâ, Turâ, Trikâlajñâna Sampannâ, Trivalî, Trilochanâ, Tri S'akti, Tripurâ, Tungâ, Turangavadanâ, Timingilagilâ, Tibrâ, Trisrotâ, Tâmasâdinî, Tantra mantravis'esajñâ, Tanumadhyâ, Trivipstapâ, Trisandhyâ, Tristanî, Tosâsamsthâ, Tâlapratâpinî, Tâtankinî, Tusârâbhâ, Tuhinâchala vâsinî, Tantujâlasamâyuktâ, Târahârâ valipriyâ, Tilahomapriyâ, Tîrthâ, Tamâla kusumâ kriti, Târakâ, Triyutâ, Tanvî, Tris'am kuparivâritâ, Talodarî, Tirobhâsâ, Tâtamka priyavâdinî, Trijatâ, Tittirî, Trisnâ, Tribidhâ, Tarunâ kritî, Tapta kânchanasamkâs'â, Tapta kâñchana bhûsanâ, Traiyambakâ, Trivargâ, Trikâlajñânadâyinî, Tarpanâ, Triptidâ, Triptâ, Tâmasî, Tumvarustutâ, Târksyasthâ, Trigunâkârâ, Tribhangî, Tanuvallarî, Thâtkârî, Thâravâ, Thântâ, Dohinî, Dînavatsalâ, Dânavânta karî, Durgâ, Durgâsuranivahrinî, Devarîti, Divârâtri, Draupadî, Dunda bhisvanâ, Devayânî, Durâvâsâ, Dâridrya bhedinî, Divâ, Dâmodarapriyâ, Dîptâ, Digvâsâ, Digvimohinî, Danda kâranya nilayâ, Dandinî, Deva pûjitâ, Deva vandyâ, Divisâdâ, Dvesinî, Dânavâ kriti, Dînanâ thastutâ, Dîksâ, Daivas'â disvarupinî, Dhâtri, Dhanurdharâ, Dhenur Dhârinî, Dharmachârinî, Dhurandharâ, Dharâdharâ, Dhanadâ, Dhânya dohinî, Dharmas'îlâ, Dhanâdhyaksâ, Dhanurvedavis'âradâ, Dhriti, Dhanyâ, Dhritapadâ, Dharmarâjapriyâ, Dhruvâ, Dhûmavatî, Dhûmakes'î Dharmas'âstraprakas'inî.
81-98. Nandâ, Nandapriyâ, Nidrâ, Nrinutâ, Nandanâtmikâ, Narmmadâ Nalinî, Nîlâ, Nîlakanthasamâs'rayâ, Rudrânî, Nârâyanapriyâ, Nityâ, Nirmmalâ, Nirgunâ, Nidhi, Nirâdhârâ, Nirupamâ, Nityas'uddhâ, Nirajñânâ, Nâdabindu Kalâtîtâ, Nâdavindu Kalâtmikâ, Nrisimhinî; Nagadharâ, Nripanâga vibhûsitâ, Naraka Kles'anâs'inî, Nârâyanapadodbhavâ, Niravadyâ, Nirâkârâ, Nâradapriyakârinî, Nânâjyotih, Nidhidâ, Nirmalâtmikâ, Navasûtradharâ, Nîti, Nirupa drava kârinî, Nandajâ, Navaratnâdhyâ, Naimîsâranya vâsinî, Navanîtapriya, Nârî, Nîla jîmûta nisvanâ, Nimesinî, Nadîrûpâ, Nîlagrîvâ, Nis'is'varî, Nâmâvalî, Nis'umbhaghnî, Nâgaloka nivâsinî, Navajâmbû nadaprakhyâ, Nâgalokâ
dhidevatâ, Nûpûrâ Krântacharanâ, Narachitta pramodinî, Nimagnâ rakta nayanâ, Nirghâta-sama-nisvanâ, Nandanodyânilayâ, Nirvya hoparichârinî.
99-107. Pârvatî, Paramodârâ, Parabrahmâtmikâ, Parâ, Pañchkos'avinirmuktâ, Pañchapâtaka-nâs'inî, Para chitta vidhânajñâ, Pañchikâ, Pañcharûpinî. Pûrnimâ, Paramâ Prîti, Paratejah prakas'inî, Purânî, Paurusî, Punyâ, Pundarî kanibheksanâ, Pâtâla tala nirmmagnâ, Prîtâ, Prîtivivardhinî, Pâvanî, Pâda sahitâ, Pes'alâ, Pavanâs'inî Prajâpati, Paris'rântâ, Parvatastana mandalâ, Padmapriyâ, Padmasamsthâ, Padmâksî, Padmasambhavâ, Padmapatrâ, Padmapadâ, Padminî, Priyabhâsinî, Pas'upâs'a vinirmuktâ, Purandhrî, Puravâsinî, Puskalâ, Purusâ, Parbhâ, Pârijâta Kusumapriyâ, Pativratâ, Pativratâ, Pavitrângî, Puspahâsa parâyanâ, Prajñâvatîsutâ, Pautrî, Putrapûjyâ, Payasvinî, Pattipâs'adharâ, Pankti, Pitrilokapradâyinî, Purânî, Punyas'ila, Prânatârti vinâs'inî, Pradyumnajananî; Pustâ, Pitâmahaparigrahâ, Pundarîkapurâvâsâ, Pundarîkasamânanâ, Prithujanghâ, Prithubhujâ, Prithupâdâ, Prithûdarî, Pravâlas'obhâ, Pingâksî, Pîtavâsâh, Prachâpalâ, Prasavâ, Pustidâ, Punyâ, Pratisthâ, Prânavâ, Pati, Pañchavarnâ, Panchavânî, Pañchikâ, Panjarasthitâ, Paramâyâ, Parajyotih, Paraprîti, Parâgati, Parâkâsthâ, Pares'anî, Pâvanî, Pâvaka Dyutî, Punyabhadrâ, Parichchhedyâ. Puspahâsâ, Prithûdarâ, Pîtângî, Pîtavasanâ Pîtas'ayâ, Pis'âchinî, Pîtakriyâ, Pis'âchaghnî, Pâtalâksî, Patukriyâ, Pañchabhaksapriyâchârâ, Putanâ prânaghâtinî, Punyâgavanamadhyasthâ, Punyatîrthanisevitâ, Panchângî, Parâs'akti, Paramâdhâda kârinî, Puspakândasthitâ, Pûsâ, Positâkhilavistapâ, Pânapriyâ, Pañchas'ikhâ, Pannagoparis'âyinî, Pañchamâtrâtmikâ, Prithvî, Pathikâ, Prithudohinî, Purânanyâyamîmansâ, Pâtalî, Puspagandhinî, Punyaprajâ, Pâradâtrî, Paramârgaikagocharâ, Pravâlas'obhâ, Pûrnâs'â, Prânavâ, Palhabodarî.
108-149. Phalinî, Phaladâ, Phalgu, Phutkârî, Phalakâkritî, Phanindra bhogas'ayanâ, Phanimandalamanditâ, Bâlabâlâ, Bahumatâ, BâIâtapanibhâms'ukâ, Balabbadrapriyâ, Vandyâ, Badavâ, Buddhisamstutâ, Bandîdevî, Bilavatî, Badis'aghinî, Baliprîyâ, Bândhavî, Bodhitâ, Buddhirbandhûkakusumapriyâ, Bâla bhânuprabhâkârâ, Brâhmî, Brâhmana devatâ, Brihaspatistutâ. Brindâ, Brindavana vihârinî, Bâlâkinî, Bilâhâra, Bilavasâ Bahûdakâ, Bahunetrâ, Bahupadâ, Bahukarnâvatamsikâ, Bahubâhuyutâ, Bijarûpinî, Bahurûpinî, Bindunâdakalâtitâ, Bindunâdasvarûpinî, Baddhagodhângulitrânâ, Badaryâs'ramavâsinî, Brindârakâ, Brihatskandhâ, Brihatî, Bânapâtinî, Brindâdhyaksâ, Bahunutâ, Vanitâ, Bahuvikramâ, Baddhapadmâsanâsîna, Bilvapatratalasthitâ, Bodhidrumanijâvâsâ, Badisthâ, Bindu darpanâ, Bâlâ, Vânâsanavatî, Badavânalaveginî, Brahmânda
bahirantasthâ, Brahmakankanasûtrinî, Bhavânî, Bhîsanavatî, Bhâvinî, Bhayahârinî, Bhadrakâlî, Bhujangâksî, Bhâratî, Bhâratâs'ayâ, Bhairavî, Bhîsanâkârâ, Bhûtidâ, Bhutimâlinî, Bhâminî, Bhoganiratâ, Bhadradâ, Bhûrivikramâ, Bhûtavâsâ, Bhrigulatâ, Bhârgavî, Bhûsurârchitâ, Bhâgîrathî, Bhogavatî, Bhavanasthâ, Bhisagvarâ, Bhâminâ, Bhoginî, Bhâsâ, Bhavânî, Bhûridaksinâ, Bhargâtmikâ, Bhâmavatî, Bhavabandhavimochinî, Bhajanîyâ, Bhûtadhâtri-ranjitâ, Bhuvanes'varî, Bhujangavalayâ, Bhîmâ, Bherundâ, Bhâgadheyinî; Thou art Mâtâ, Mâyâ, Madhumatî, Madhujihavâ, Manupriyâ, Mahâdevî, Mahâbhâgîâ, Mâliri, Mînalochanâ, Mâyâtîtâ, Madhumatî, Madhumânsâ, Madhudravâ, Mânavî, Madhusambhûtâ, Mithilâpuravâsinî, Madhukaitabhasamhartrî, Medinî, Meghamâlinî, Mandodarâ, Mahâ Mâyâ, Maithilî, Masrinapriyâ, Mahâ Laksmî, Mahâ Kâlî, Mahâ Kanyâ, Mahes'varî, Mâhendrî, Merutanayâ Mandârakusumârchitâ, Manjumanjîracharanâ, Moksadâ, Manjubhasinî, Madhuradrâvinî, Mudrâ, Malayâ, Malayânvitâ, Medhâ, Marakatas'yâmâ, Mâgadhî, Menakâtmajâ, Mahâmârî, Mahâvîrâ, Mahâs'yâmâ, Manustutâ, Mâtrikâ, Mihirâbhâsâ, Mukundapada Vikramâ, Mûlâdhârasthitâ, Mugdhâ, Manipûranivâsinâ, Mrigâksî, Mahisârûdhâ, Mahisâsuramardinî. Thou art Yogâsanâ, Yogagamyâ, Yogâ, Yauvanakâs'rayâ, Yauvanî, Yuddhamadhyasthâ, Yamunâ, Yugâdharinî, Yaksinî, Yogayuktâ, Yaksarâjaprasûtinî, Yâtrâ, Yâna bidhanajñâ, Yaduvans'asamudbhavâ, Yakârâdi-Ha Kârântâ, (all ântahstha varnas), Yâjusî, Yajñâ rûpinî, Yâminî, Yoganiratâ. Yâtudhâna, bhayamkarî, Rukminî, Ramanî, Râmâ, Revatî, Renukâ, Ratî, Raudrî, Raudrapriyâkârâ Râma mâtâ, Ratipriyâ, Rohinî, Râjyadâ, Revâ, Rasâ, Râjîvalochanâ, Râkes'î, Rûpasampannâ, Ratnasimhâs'anasthitâ, Raktamâlyâmbaradharâ, Raktagandhânu lepanâ, Râja hamsa samârûdhâ, Rambhâ, Raktavalipriyâ, Ramanîyayugâdhârâ, Râjitâkhilabhûtalâ, Rurucharmapari-dhânâ, Rathinî, Ratnamâlikâ, Roges'î, Rogas'amanî, Râvinî, Romaharsinî, Râmachandra padâ Krântâ, Ravanachchhedakârinî, Ratnavastra parichchhinvâ, Rathasthâ, Rukma bhûsanâ, Lajjâdhidevatâ, Lolâ, Lalitâ, Lingadhârinî, Laksmî, Lolâ, Luptavisâ, Lokinî, Lokavis'rutâ, Lajjâ, Lambodarî, Lalanâ, Lokadhârinî Varadâ, Vanditâ, Vidyâ, Vaisnavî, Vimalâkriti, Vârâhî, Virajâ, Varsâ, Varalaksmî, Vilâsinî, Vinatâ, Vyomamadhyasthâ, Vârijâsanasamsthitâ, Vârunî, Venusambhutâ, Vîtihotrâ, Virûpinî, Vâyumandalamadhyasthâ, Visnurûpâ, Vidhikriyâ, Visnupatnî, Visnumatî, Vis'âlâksi, Vasundharâ, Vâmadevapriyâ, Velâ, Vajrinî, Vasudohinî, Vedâksaraparîtâmgî, Vâjapeya-phalapradâ, Vâsavî, Vâmajananî, Vaikunthanilayâ, Varâ, Vyâsapriyâ Varmadharâ, Vâlmîkiparisevitâ.
Thou art S'akambharî, S'ivâ, S'antâ, S'aradâ, S'aranâgati, S'âtodarî, S'ubhâchârâ, S'umbhâsuramardinî, S'obhâbati, S'ivâkârâ, S'amkarârdhas'arîrini, S'onâ (red), S'ubhâs'ayâ, S'ubhrâ, S'irahsandhânakârinî, S'arâvatî, S'arânandâ, S'arajjyotanâ, S'ubbânanâ, S'arabhâ, S'ûlinî, S'uddhâ, S'abarî, S'ukavâhanâ, S'rîmatî, S'rîdharânandâ, S'ravanânandadâyinî, S'arvânî, S'arbharîvandyâ, Sadbhâsâ, Sadritupriyâ, Sadâdhârasthitâdevî, Sanmukhapriyakârinî, Sadamgarûpasumati, Surâsuranamaskritâ.
150-155. Thou art Sarasvatî, Sadâdhârâ, Sarvamangalakârinî, Sâmagânapriyâ, Sûksmâ, Sâvitrî, Sâmasambhavâ, Sarvavâsâ, Sadânandâ, Sustanî, Sâgarâmbarâ, Sarvais'yaryapriyâ, Siddhi, Sâdhubandhuparâkramâ, Saptarsimandalagatâ, Somamandalavâsinî, Sarvajñâ, Sândrakarunâ, Samânâdhikavarjitâ, Sarvottungâ, Sangahînâ, Sadgunâ, Sakalestadâ, Saraghâ (bee), Sûryatanayâ, Sukes'î, Somasamhati, Hiranyavarnâ, Harinî, Hrîmkârî, Hamsavâhinî, Ksaumavastraparîtângî, Ksîrâbdhitanayâ, Ksamâ, Gâyatrî, Sâvitrî, Pârvatî, Sarasvatî, Vedagarbhâ, Varârohâ, S'rî Gâyatrî, and Parâmvikâ.
156-159. O Nârada! Thus I have described to you one thousand (and eight) names of Gâyatrî; the hearing of which yields merits and destroys all sins and gives all prosperity and wealth. Specially in the Astamîtithi (eighth lunar day) if after one's meditation (dhyânam) worship, Homa, and japam, one recites this in company with the Brahmânas, one gets all sorts of satisfactions. These one thousand and eight names of the Gâyatrî ought not to be given to anybody indiscriminately. Speak this out to him only who is very devoted, who is a Brahmâna, and who is an obedient disciple. Even if any devotee, fallen from the observances of Âcharâ (right way of living), be a great friend, still do not disclose this to him.
160-165. In whatever house, these names are kept written, no cause of fear can creep in there and Laksmî, the Goddess of wealth, though unsteady, remains steady in that house.
This great secret yields merits to persons, gives wealth to the poor, yields moksa to those who are desirous of it, and grants all desires. If anybody reads this, he gets cured of his diseases, and becomes freed from bondages and imprisonment. All the Great Sins, for example, murdering Brâhmanas, drinking wine, stealing gold, going to the wife of one's Guru, taking gifts from bad persons, and eating the uneatables, all are destroyed, yea, verily destroyed! O Nârada! Thus I have recited to you this Great Secret. All persons get, indeed, united with Brahmâ (Brahama sâyujya) by this. True. True. True. There is not the least trace of doubt here.
Here ends the Sixth Chapter of the Twelfth Book on the one thousand and eight names of the Gâyatrî in the Mahâpurânam S'rî Mad Devî Bhâgavatam of 18,000 verses by Maharsi Veda Vyâsa.
---
Next: Chapter 7