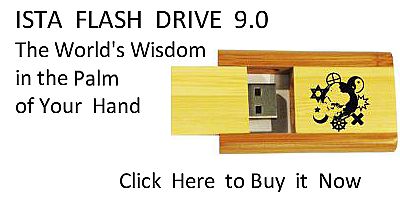 Sacred Texts
Grimoires
Index
Previous
Next
---
UNIVERSAL CONJURATION
I, N., do conjure thee, O Spirit N., by the living God., by the true God., by the holy and all-ruling God, Who created from nothingness the heaven, the earth, the sea and all things that are therein., in virtue of the Most Holy Sacrament of the Eucharist, in the name of Jesus Christ, and by the power of this same Almighty Son of God, Who for us and for our redemption was crucified, suffered death and was buried; Who rose again on the third day and is now seated on the right hand of the Creator of the whole world. from whence He will come to judge the, living and the dead; as also by the Precious love of the Holy Spirit, Perfect Trinity. I conjure thee within the circle, accursed one, by thy judgment, who didst dare to tempt God: I exorcise thee, Serpent, and I command thee to appear forthwith under a beautiful and well-favoured human form of soul and body, and to fulfil my behests without any deceit whatsoever,
as also without mental reservation of any kind, by the great Names of the God of gods and Lord of lords, ADONAY, TETRAGRAMMATON, JEHOVA, TETRAGRAMMATON, ADONAY, JEHOVA, OTHEOS, ATHANATOS, ISCHYROS, AGLA, PENTAGRAMMATON, SADAY, SADAY, SADAY, JEHOVA, OTHEOS, ATHANATOS, à Liciat TETRAGRAMMATON, ADONAY, ISCHYROS, ATHANATOS, SADY, SADY,, SADY, CADOS, CADOS, CADOS, ELOY, AGLA, AGLA, AGLA, ADONAY, ADONAY. I conjure thee, Evil and Accursed Serpent, N., to appear at my will and pleasure, in this place, before this circle, without tarrying, without companions, without grievance, without noise, deformity or murmuring. I exorcise thee by the ineffable Names of God, to wit, Gog and Magog, which I am unworthy to pronounce: Come hither, Come hither, Come hither. Accomplish my will and desire, without wile or falsehood. Otherwise St. Michael, the invisible Archangel, shall presently blast thee in the utmost depths of hell. Come, then, N., to do my will.
A. P.
Why tarriest thou, and why delayest? What doest thou? Make ready, obey thy master, in the name of the Lord, BATHAT or RACHAT flowing over ABRACMENS, ALCHOR over ABERER.
L. Q. L. F. A. P.
Behold the Pentacle of Solomon which I have brought into thy Presence! I command thee, by order of the great God, ADONAY, TETRAGRAMMATON and JESUS! Hasten, fulfil my behests, without wile or falsehood, but in all truth, in the name of the Saviour and Redeemer, Jesus Christ.
DISCHARGE
Go in peace unto your places. May there be Peace between us and you, and be ye ready to come when ye are called. In the Name of the Father, and of the Son, and of the Holy Ghost. Amen.
ACT OF THANKSGIVING
Praise, honour, glory and blessing be unto Him Who sitteth upon the throne, Who liveth for ever and ever. Amen.
---
Next: Conjuration of the Book