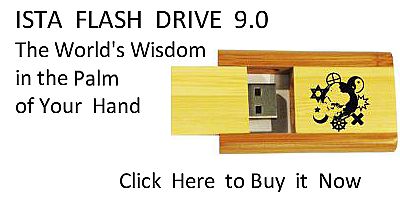 Sacred Texts
Grimoires
Esoteric
Index
Previous
Next
---
THE THIRD BOOK
OF THE
HOLY MAGIC,
WHICH GOD GAVE UNTO MOSES, AARON, DAVID, SOLOMON, AND OTHER
SAINTS, PATRIARCHS AND PROPHETS; WHICH TEACHETH
THE TRUE DIVINE WISDOM.
_________
BEQUEATHED BY ABRAHAM UNTO LAMECH HIS SON.
_________
TRANSLATED FROM THE HEBREW.
_________
1458
THE THIRD BOOK.
(THE PROLOGUE.)
E who shall have faithfully observed that which hath been taught unto him, and shall have with a good will obeyed the Commandments of God, let him, I say, be certain that this Veritable and Loyal Wisdom shall be accorded unto him; and also that the Perfidious BELIAL can do no otherwise than become his slave, together with all his Pestiferous Generation.

However I pray the True God who governeth, ruleth over, and maintaineth all that He hath created; that thou, O Lamech, my son, or whomsoever he may be unto whom thou shalt have granted this Sacred Operation, mayest work it out, having always before thee the Fear of God, and in no way use it for Evil, because God the Eternal hath wished herein to leave us our free will, but woe unto him who shall abuse His Divine Grace. Yet I say not but that if an enemy should attempt thy life, that it is permissible unto thee if necessary to destroy him; but in any other case lay not thine hand unto the sword, but use gentler methods. Be kind and affable unto every one. One may also serve a friend without harm unto oneself.

David and King Solomon could have destroyed their enemies in an instant, but they did not so; in imitation

of God Himself who chastiseth not unless He is outraged.

If thou shalt perfectly observe these rules, all the following Symbols and an infinitude of others will be granted unto thee by thy Holy Guardian Angel; thou thus living for the Honour and Glory of the True and only God, for thine own good, and that of thy neighbour. Let the Fear of God be ever before the eves and the heart of him who shall possess this Divine Wisdom and Sacred Magic.
---
Next: The First Chapter: To Know All Manner of Things Past and Future