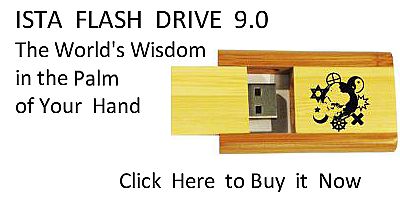 Sacred Texts
Esoteric
Gnostic and Hermetic
Index
Previous
Next
---
Buy this Book at Amazon.com
---


The Virgin of the World, by Anna Kingsford and Edward Maitland, [1884], at sacred-texts.com
---
PART XII.
CONCERNING the Void, to which so much importance is attached, my judgment is that it does not exist, that it never has existed, and that it never will exist. For all the various parts of the universe are filled, as the earth also is complete and full of bodies, differing in quality and in form, having their species and their magnitude, one larger, one smaller, one solid, one tenuous. The larger and more solid are easily perceived; the smaller and more tenuous are difficult to apprehend, or altogether invisible. We know only of their
[existence
existence by the sensation of feeling, wherefore many persons deny such entities to be bodies, and regard them as simply spaces, but it is impossible there should be such spaces. For if indeed there should be anything outside the universe, which I do not believe, then it would be a space occupied by intelligible beings analogous to its Divinity, in such wise that the world, which we call the sensible world, would be filled with bodies and creatures appropriate to its nature and quality. We do not behold all the aspects of the world; some of these indeed are very vast, others very small, or else they appear small to us by reason of their remoteness, or the imperfection of our sight; their extreme tenuity may even cause us to be wholly ignorant of their existence. I speak of the genii, for I hold they dwell with us, and of the heroes who dwell above us, between the earth and the higher airs; wherein are neither clouds nor any tempest.
For in truth, O Asclepios, it cannot be said that there is anywhere a void, unless care be taken to define what is signified by void; as, for instance, void of fire, or water, or of some other such thing. And even if this or that space, small or great, be empty of these elements, nothing can be empty of the spirit and aerial fluid. The same thing may be said of place; this word alone cannot be understood, unless it is applied to something. By omitting the chief term, the sense intended is lost; thus, it is correct to say, "the place of water," "the place of fire," or of any other similar thing. For as it is impossible that there should be space void of everything, so also it is impossible there should be place by itself. If a place is supposed without its contents, then it is an empty place, and, in my judgment, such a place does not
[exist
exist in the universe. But if nothing be void, then there can be no such thing as place in itself, unless it be qualified by length, breadth, and depth, even as human bodies have distinguishing signs.
If, then, these things be so, O Asclepios and you who are also present, know that the Intelligible World, that is to say, God, Who is perceived only by the eye of intelligence, is incorporeal, and that nothing corporeal can be mingled with His nature, nor anything that can be defined by quality, quantity, or numeration, for there is nothing of such a kind in Him. This world, which is called the sensible world, is the receptacle of all sensible appearances, qualities, and bodies, nor can this universe exist without God. For God is all, and all come forth from Him, and depend on His Will; He contains everything that is good, orderly, wise, perfect, perceptible for Him alone, and intelligible for Him alone. Apart from Him nothing has been, nothing is, nothing will be; for all proceed from Him, are in Him, and by Him; whether manifold qualities, vast quantities, magnitudes exceeding measurement, species of all forms. If thou understandest these things, Asclepios, render thanks to God; and, observing the universe, comprehend clearly that this sensible world, and all that it contains, is enfolded, as in a garment, by the supernal world. O Asclepios, beings of every kind, whether mortals, immortals, reasonable, animate, inanimate, to whatever class they may belong, bear the impress of that class, and although each of them has the general appearance of its kind, there are yet among them special differences. Even so, the human kind is uniform, and man may be defined by his type; nevertheless, under this general likeness, men present many dissimilarities. For the
[character
character which proceeds from God is incorporeal, as is all that is comprehended in intelligence. Since the two principles which determine form are corporeal and incorporeal, it is impossible that they should generate a form wholly resembling something else, at whatever distance of time or of place. Forms, nevertheless, are as changeful as the moments in an hour's space, in the moveable circle wherein is that omniform God of whom we have spoken. Therefore the type persists, producing as many images of itself as the revolution of the world has instants of time. The world has changes in its revolution, but species (individuality) has neither period nor change. Thus the forms of every species are permanent, and yet various in the same species.
Asclepios:
And does the world also vary in its species, Trismegistos?
Hermes:
Why then, Asclepios, hast thou been asleep all the while we have been discoursing? What is the world, or of what is it composed, if not of all that is generated in it? Or dost thou speak of heaven, of the earth, and of the elements, for other beings continually change in appearance? But even so the heaven, now rainy, now dry, now hot, now cold, now clear, now covered with clouds, has many successive changes of aspect beneath its apparent uniformity. So also the earth constantly changes its aspect, for now it brings forth its fruits, now it hides them in its bosom, bearing
[products
products of diverse quality and quantity; here is repose, there is movement, and every variety of trees, flowers, seeds, properties, odours, savours, forms. Fire, likewise, has its manifold and divine transformations, for the sun and the moon have all manner of aspects comparable to the multitude of images beheld in mirrors. And now we have discoursed enough of these things.
---
Next: Part XIII